Those who say, that fortune can not be bought, have not realized, that puppies exist.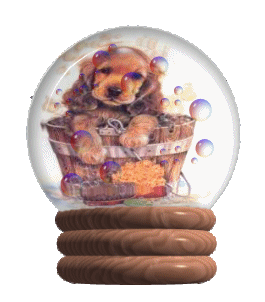 G-Litter
ex:
Diva Sugar and Spice of Lionhill
by:
Diamond Blank Dagos Goldset
Owner Bianka Schiffer Scheltwort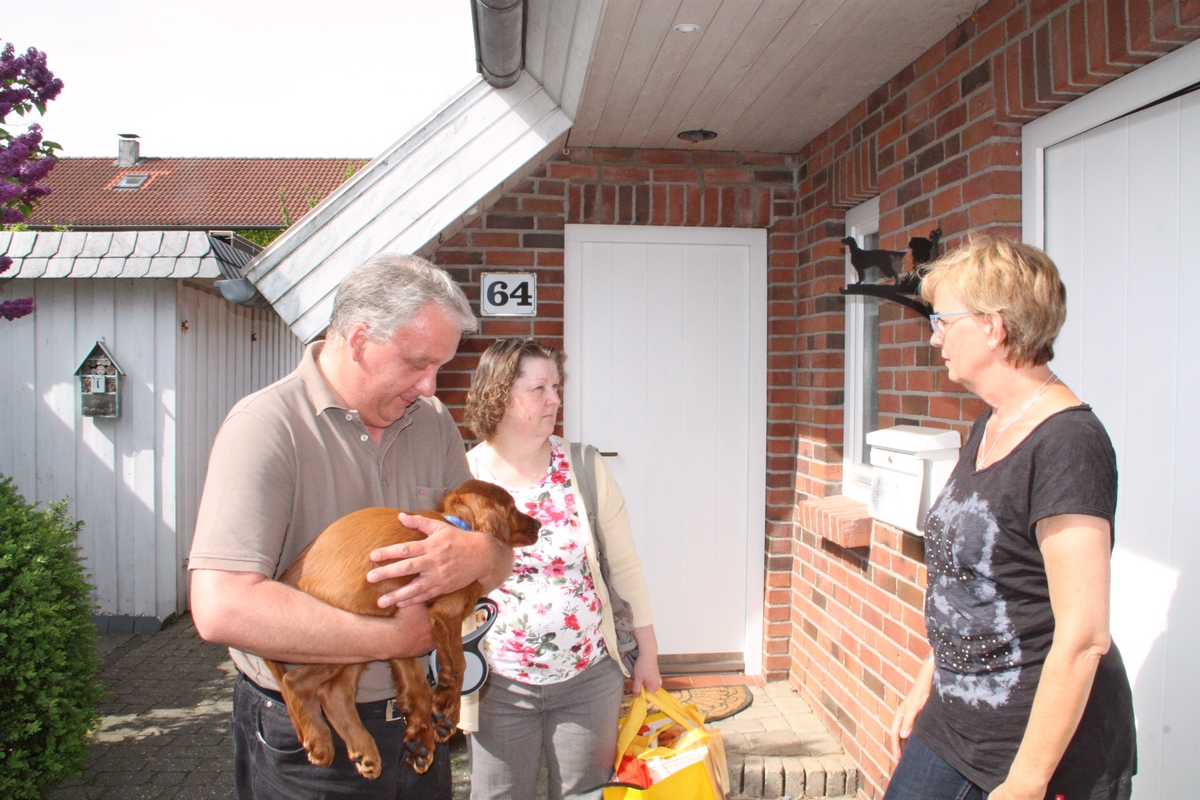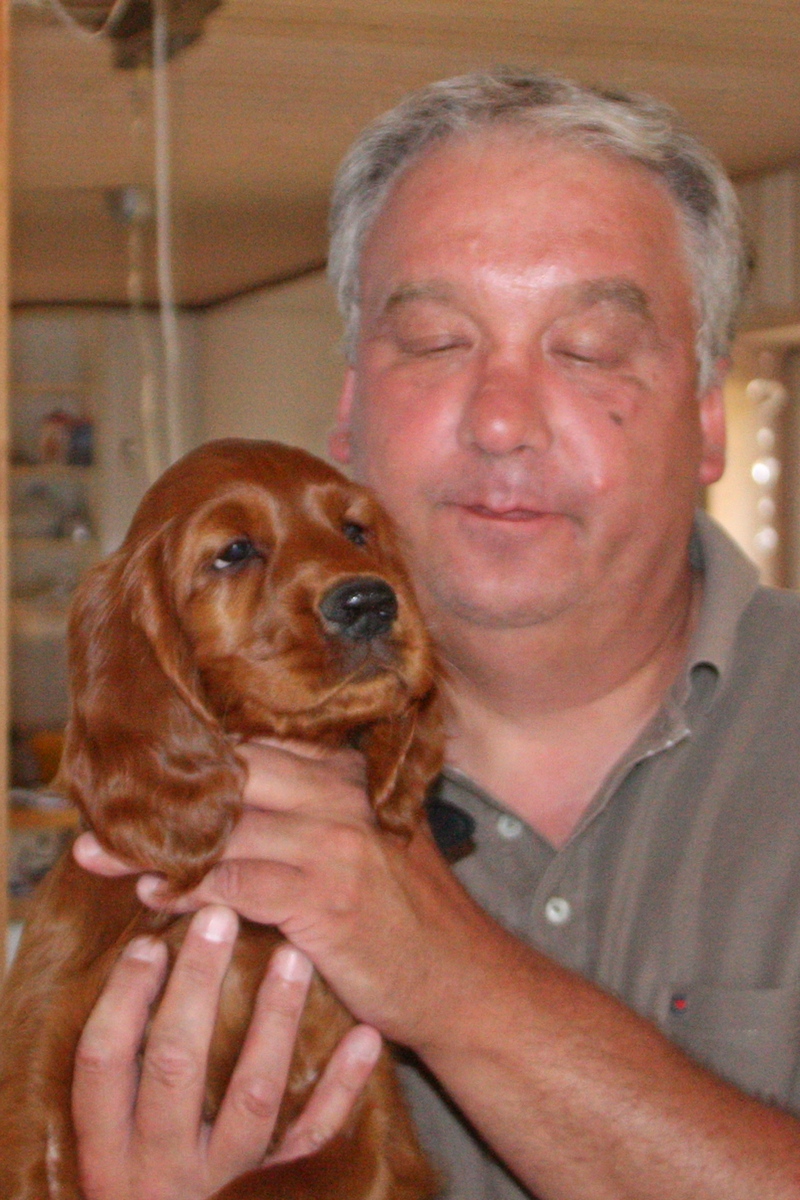 strahlende Gesichter - Gary ist auch ein ganz, ganz süßer!!!
Herrchen ist schon verzaubert.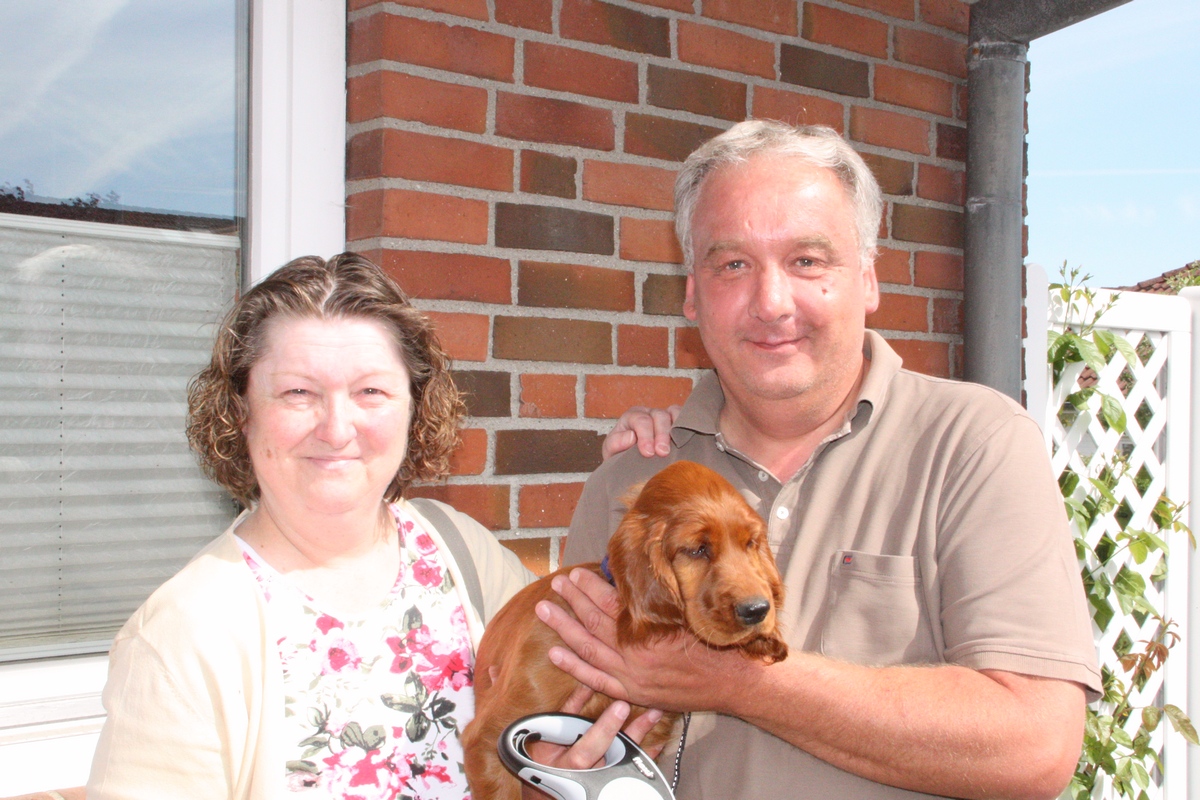 May 22, 2018, 9 weeks and 1 day old
Heute geht Nummer Fünf aus dem Haus, "Grace Dancing Queen". Auch Grace geht, so wie schon Guinness, zu einer Tante, Sie wird bei Diva's Schwester "Enni Little Sister" einziehen.
Wir treffen uns mit Enni und Frauchen auf der nahe gelegenen Obstwiese. Dieses Mal kommt auch Ginger Lily mit.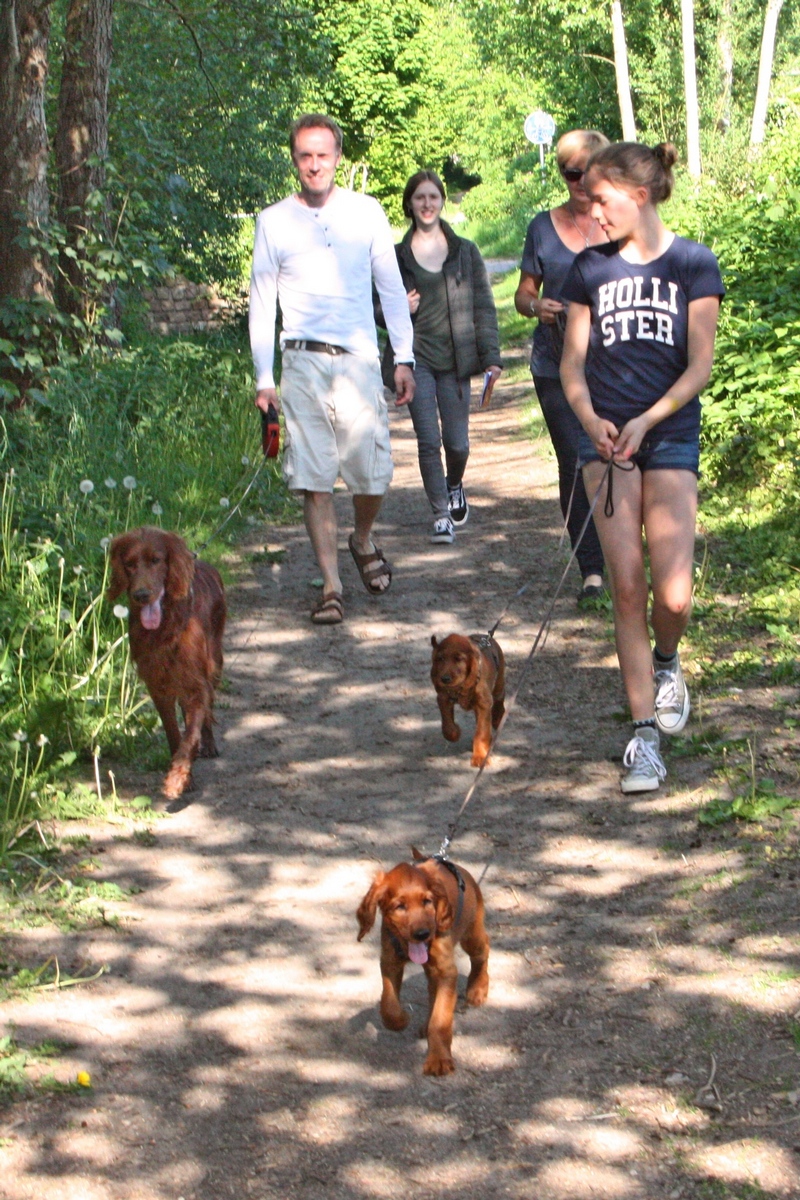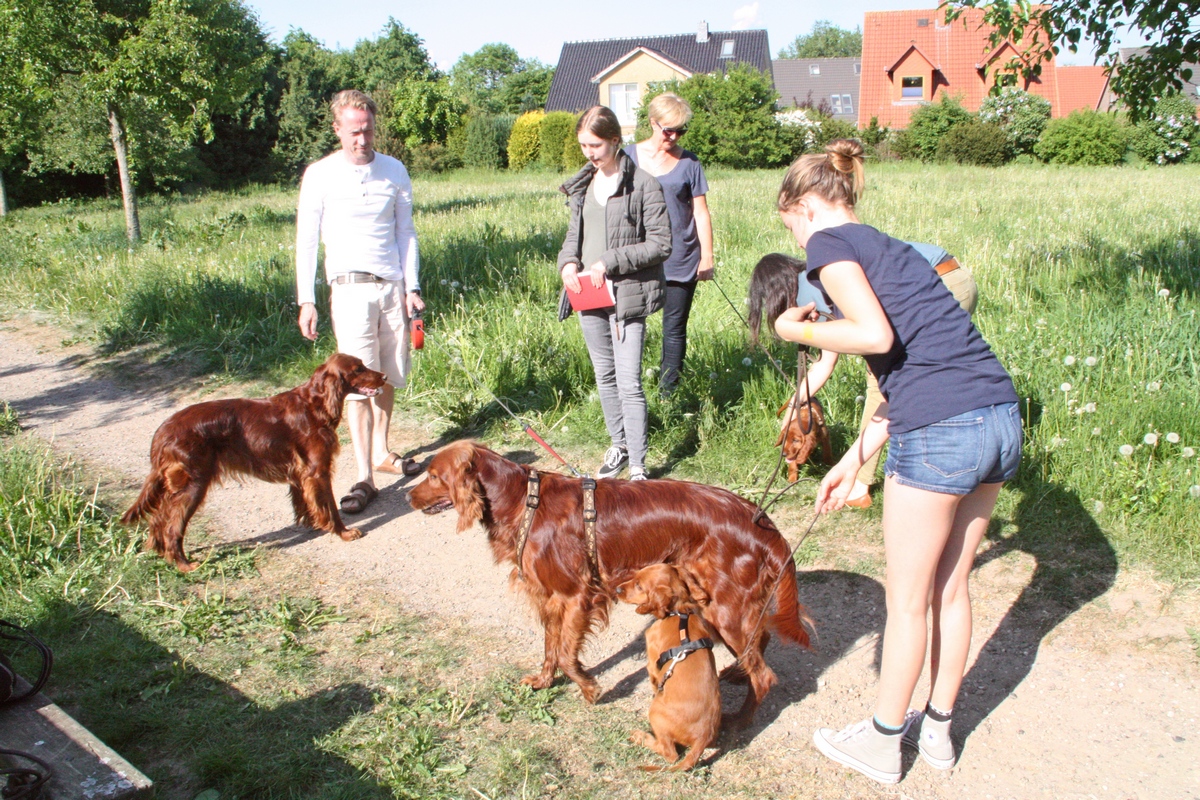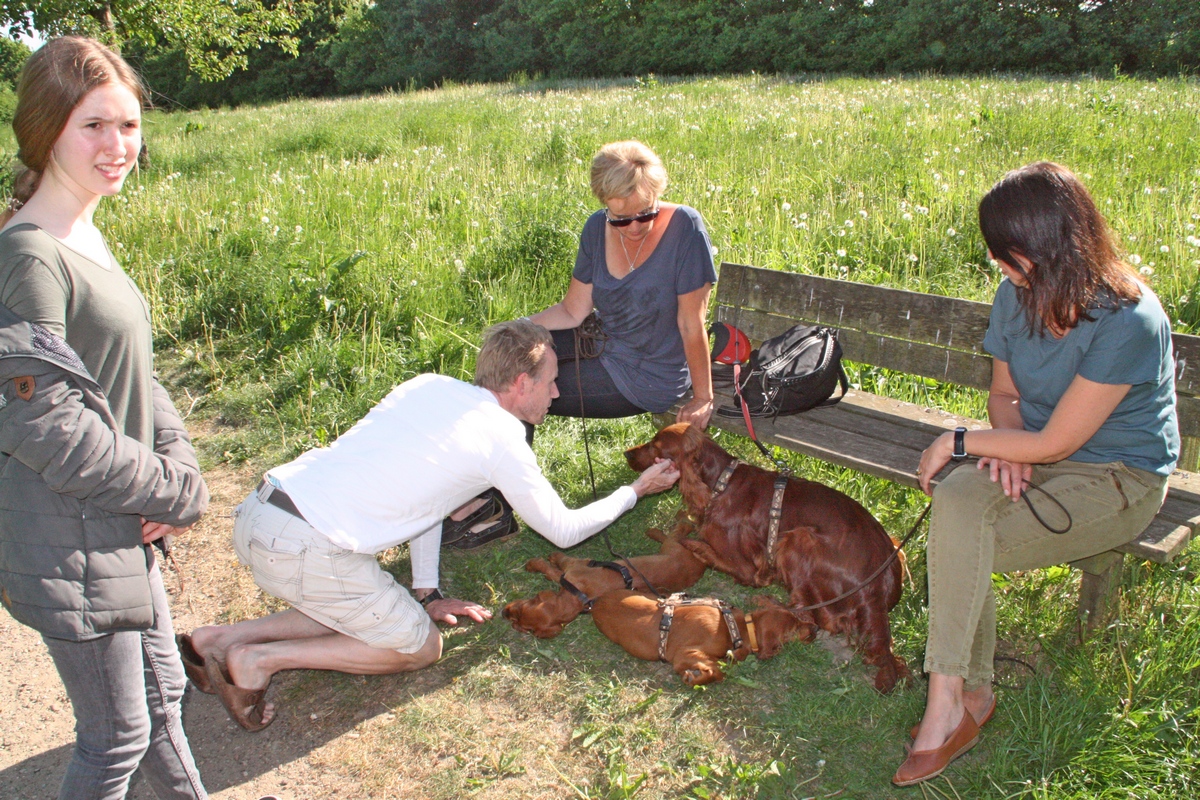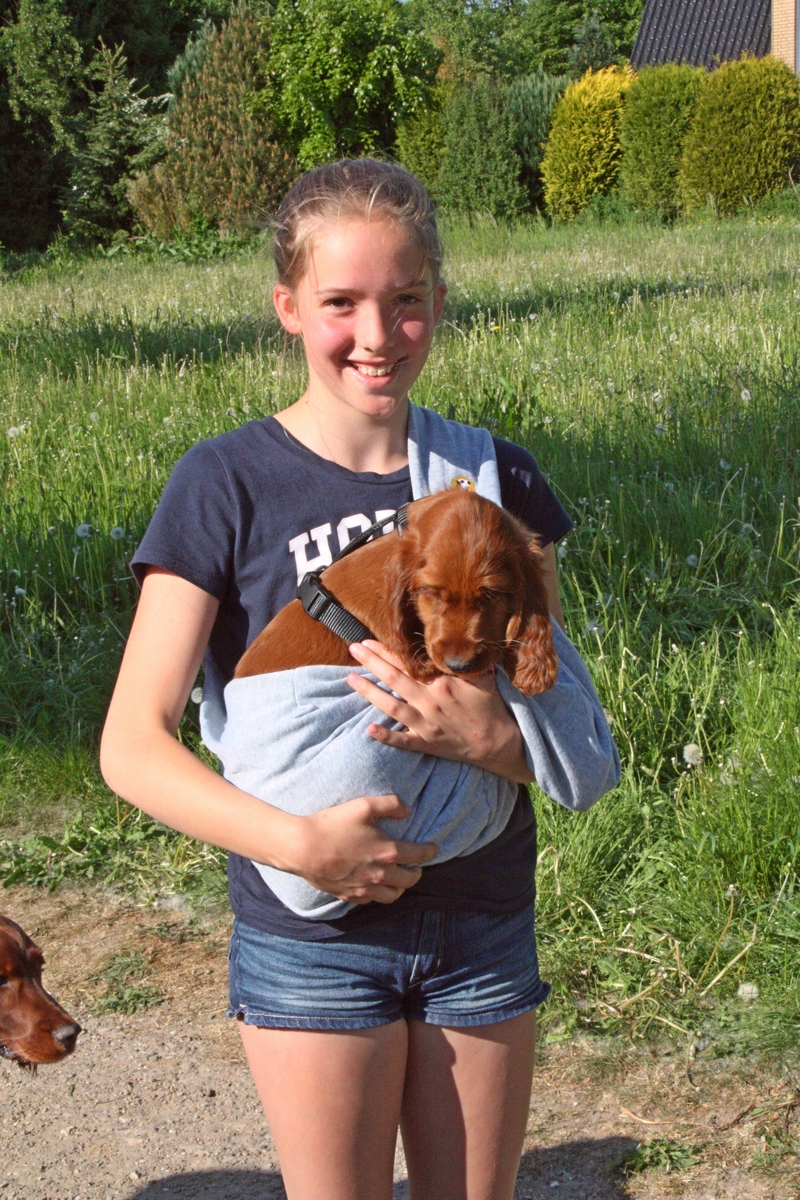 Auf dem Rückweg kommt Grace in die neu Tragetasche.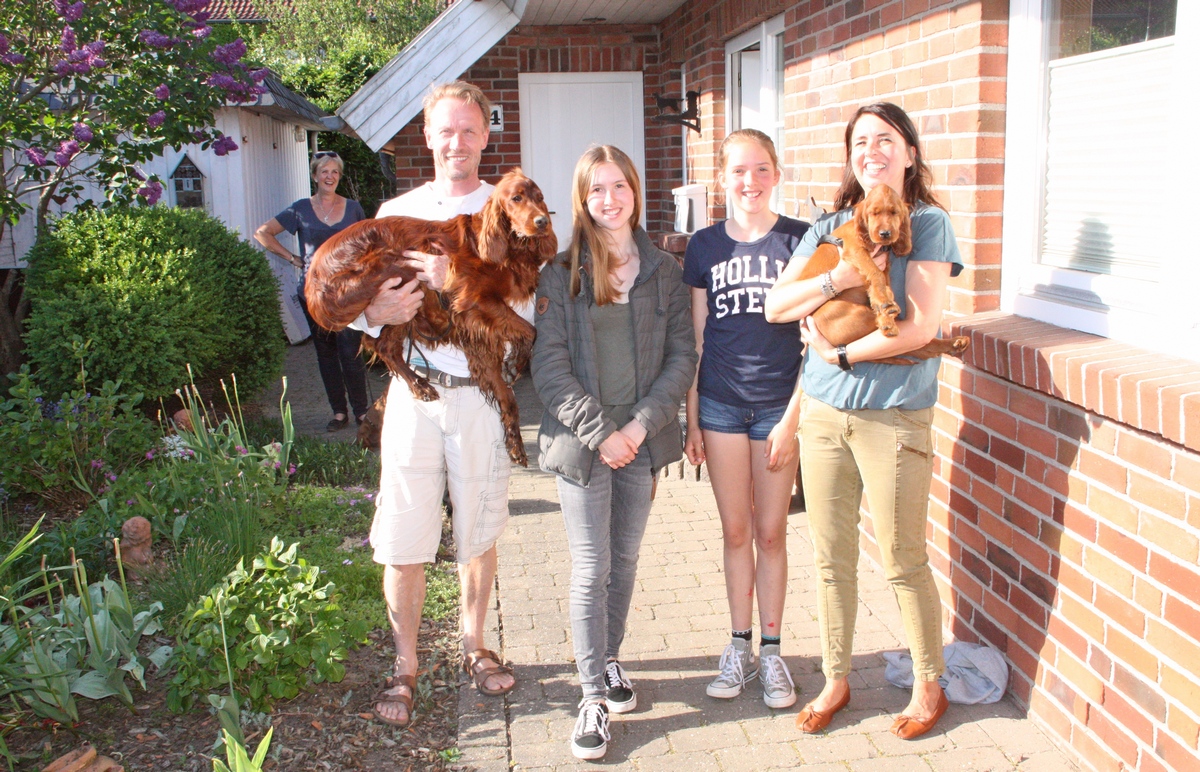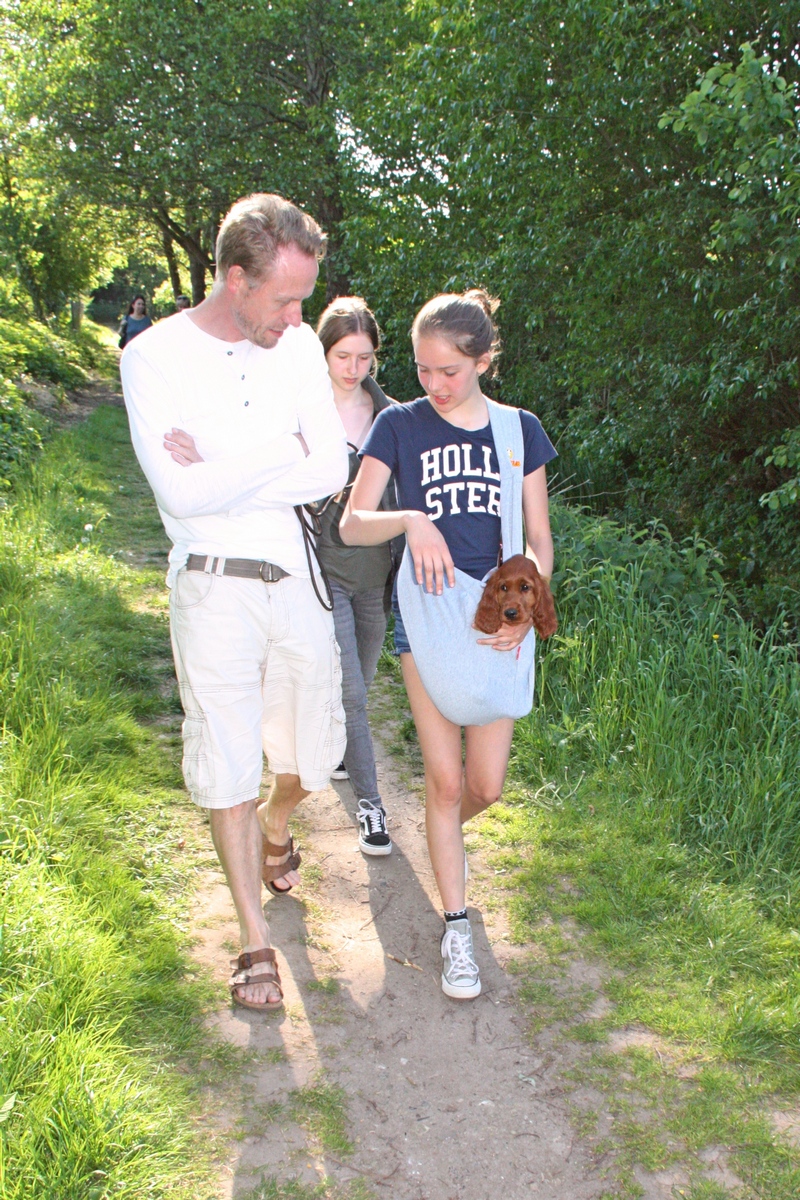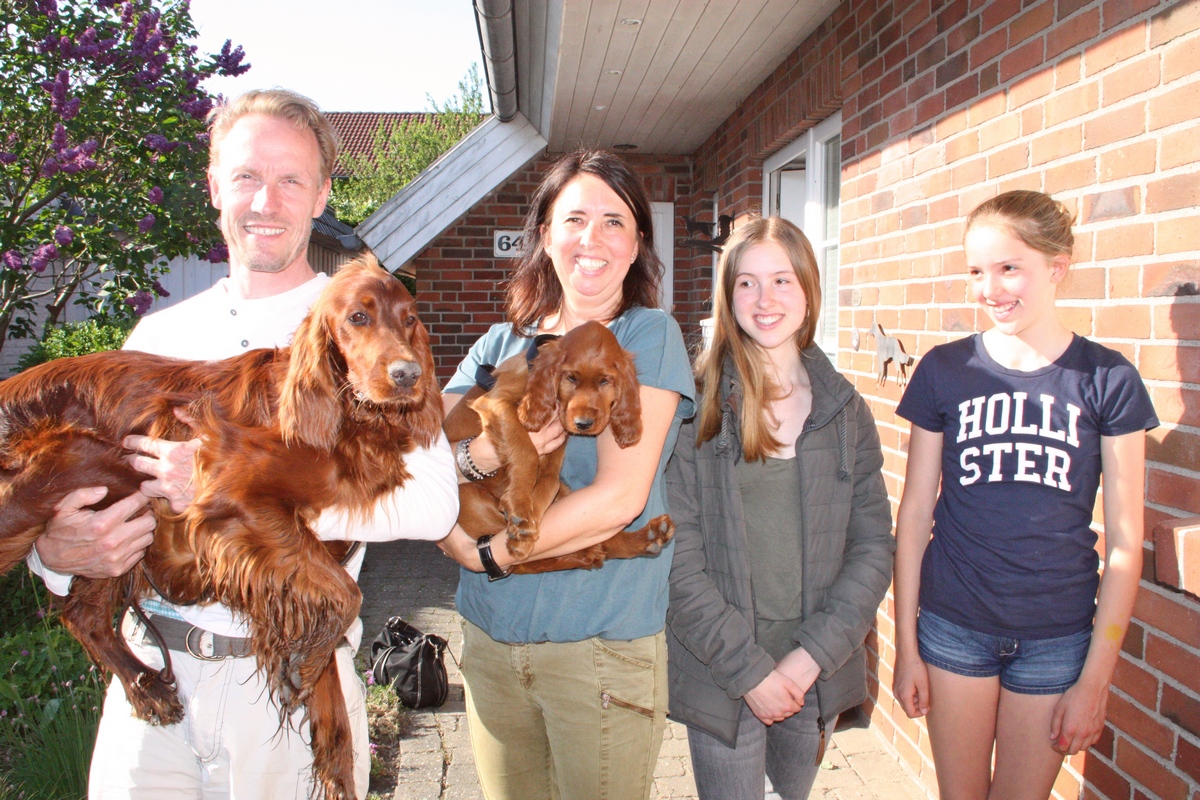 Abschied - aber auch Grace werden wir ganz sicher oft wiedersehen. :-))
May 15, 2018, 8 weeks and 1day old
Today we went to the vet. The program encompasses initial examination, litter acceptance protocol, vaccinating and chip implantation.
This, of course, means two more car rides. Again, the little ones were very "brave". There were only two small "calamities", however they did not have any food before. ☺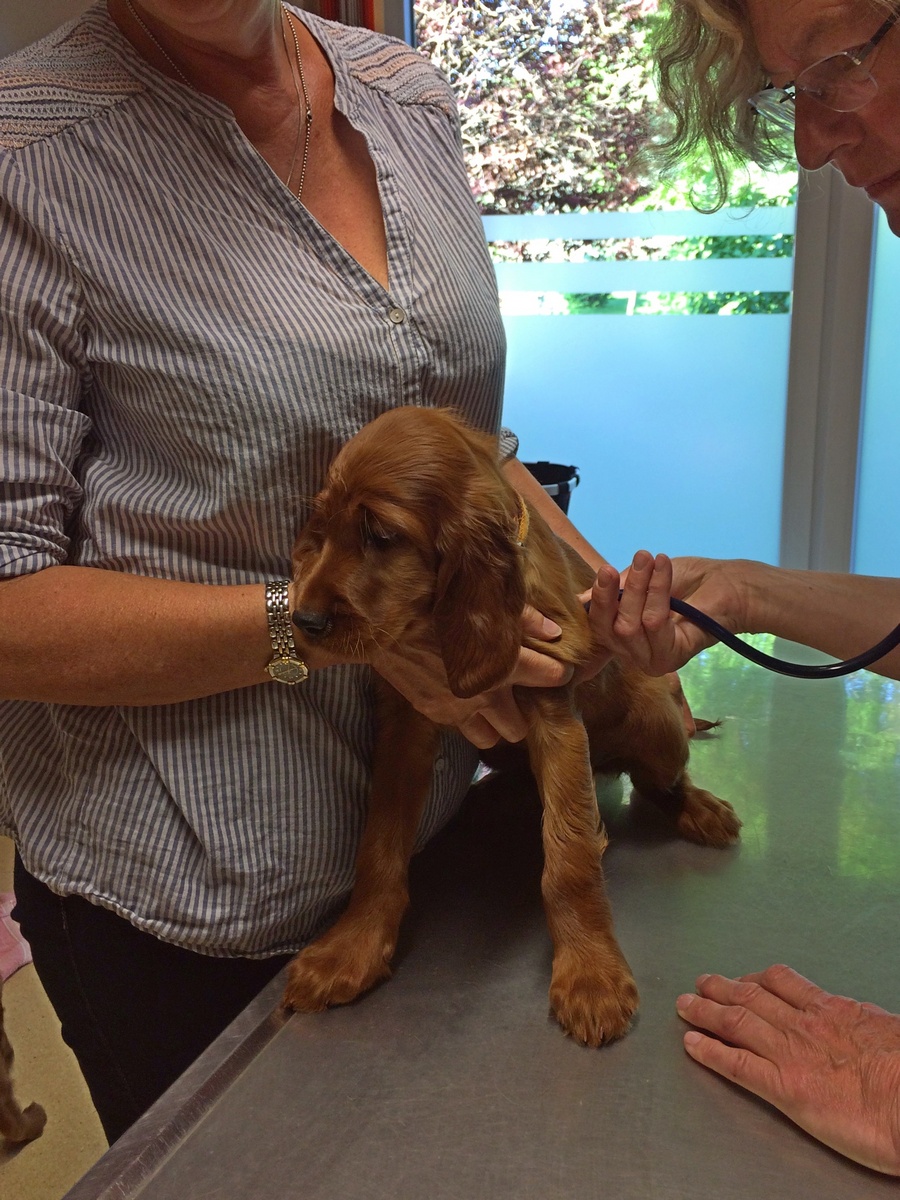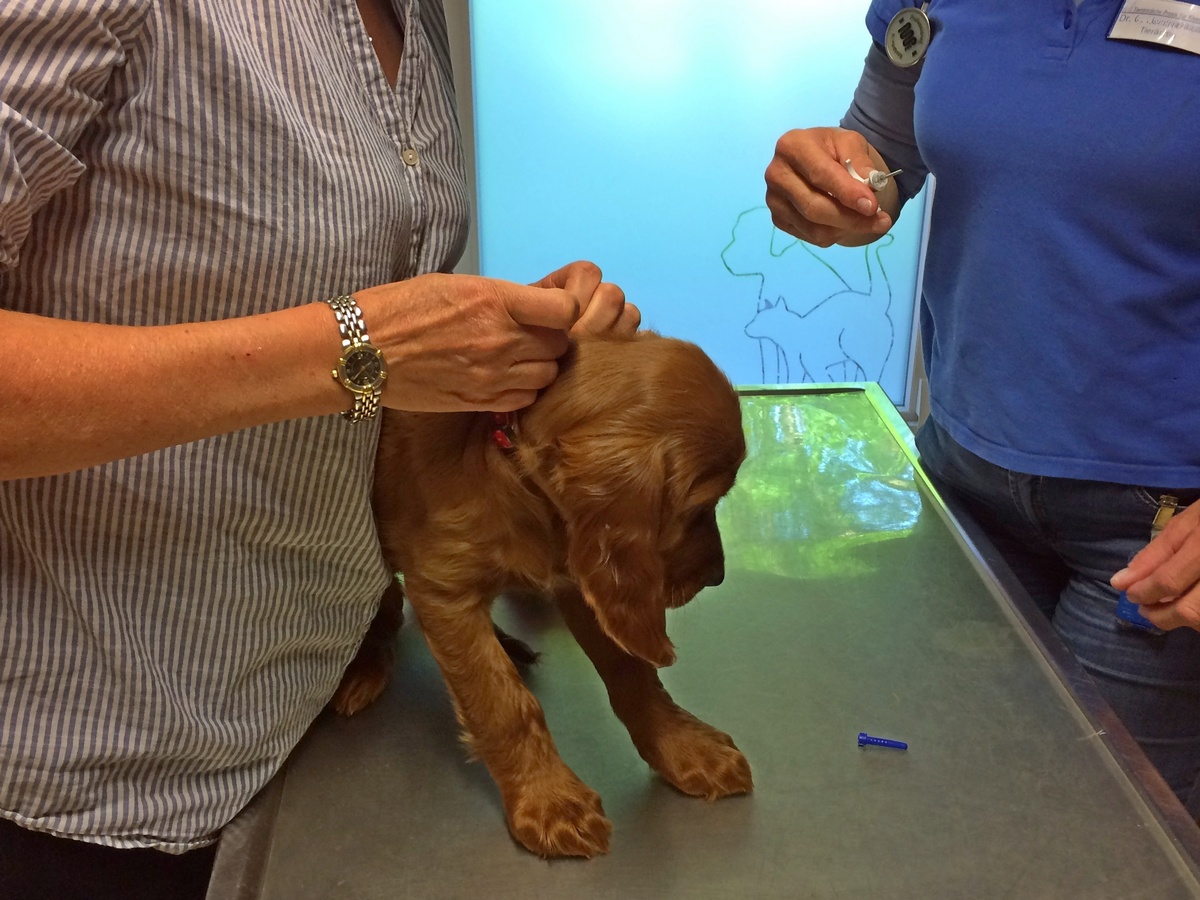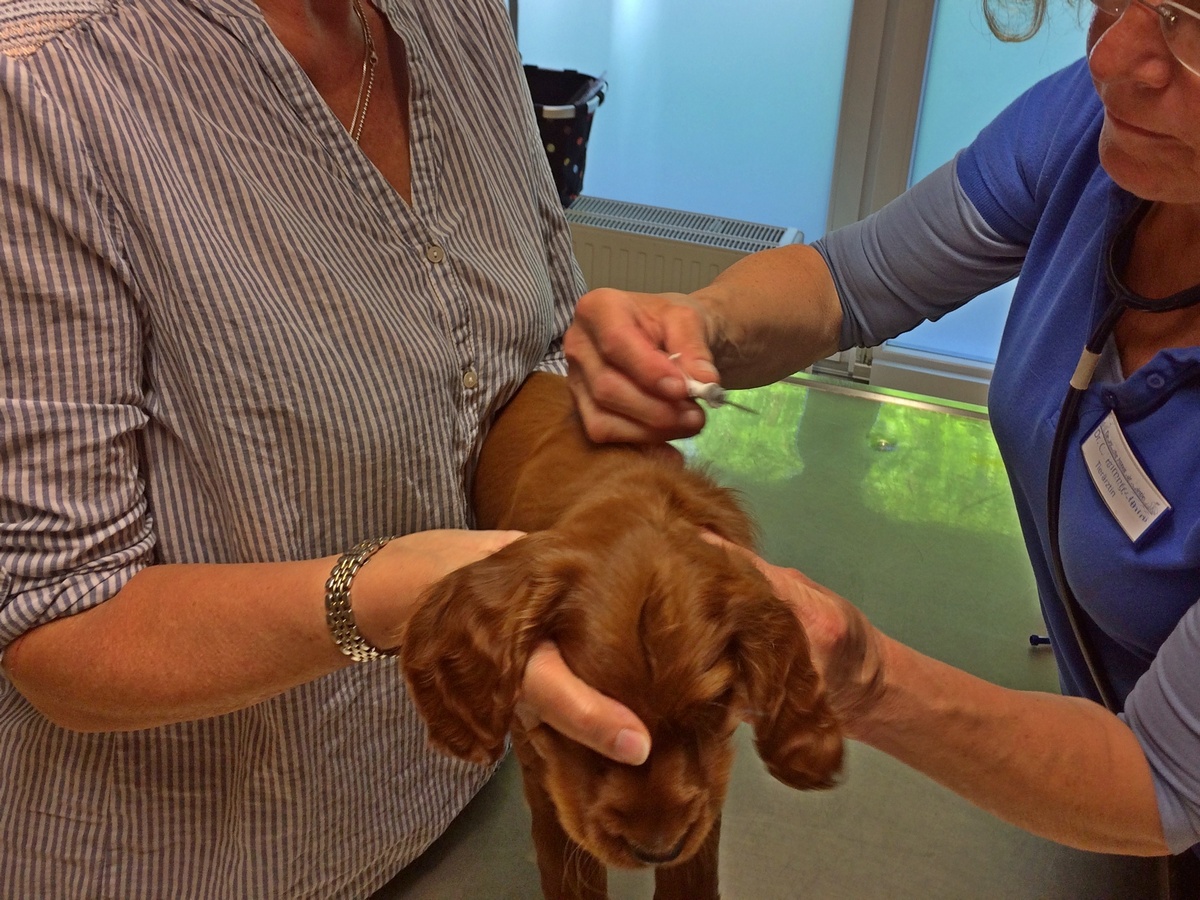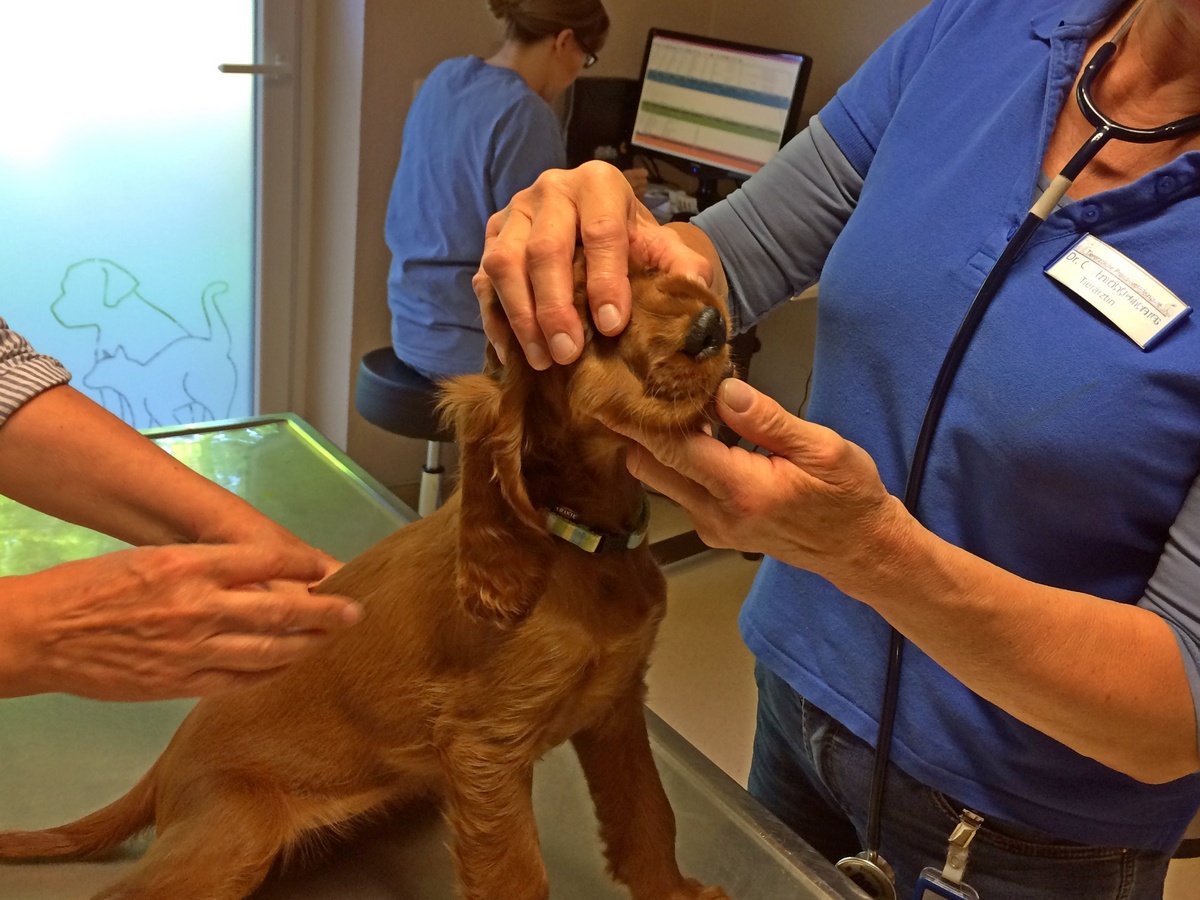 ....last, but not least Gena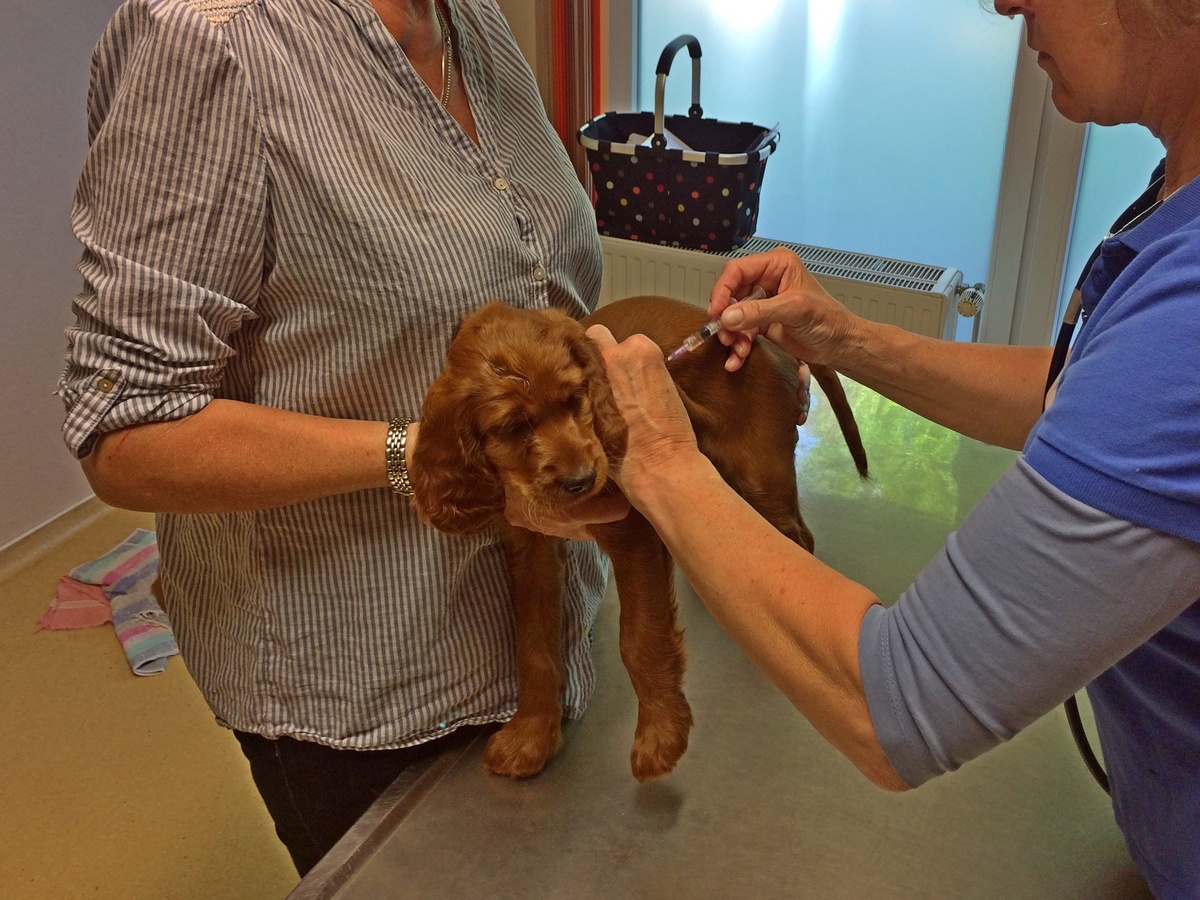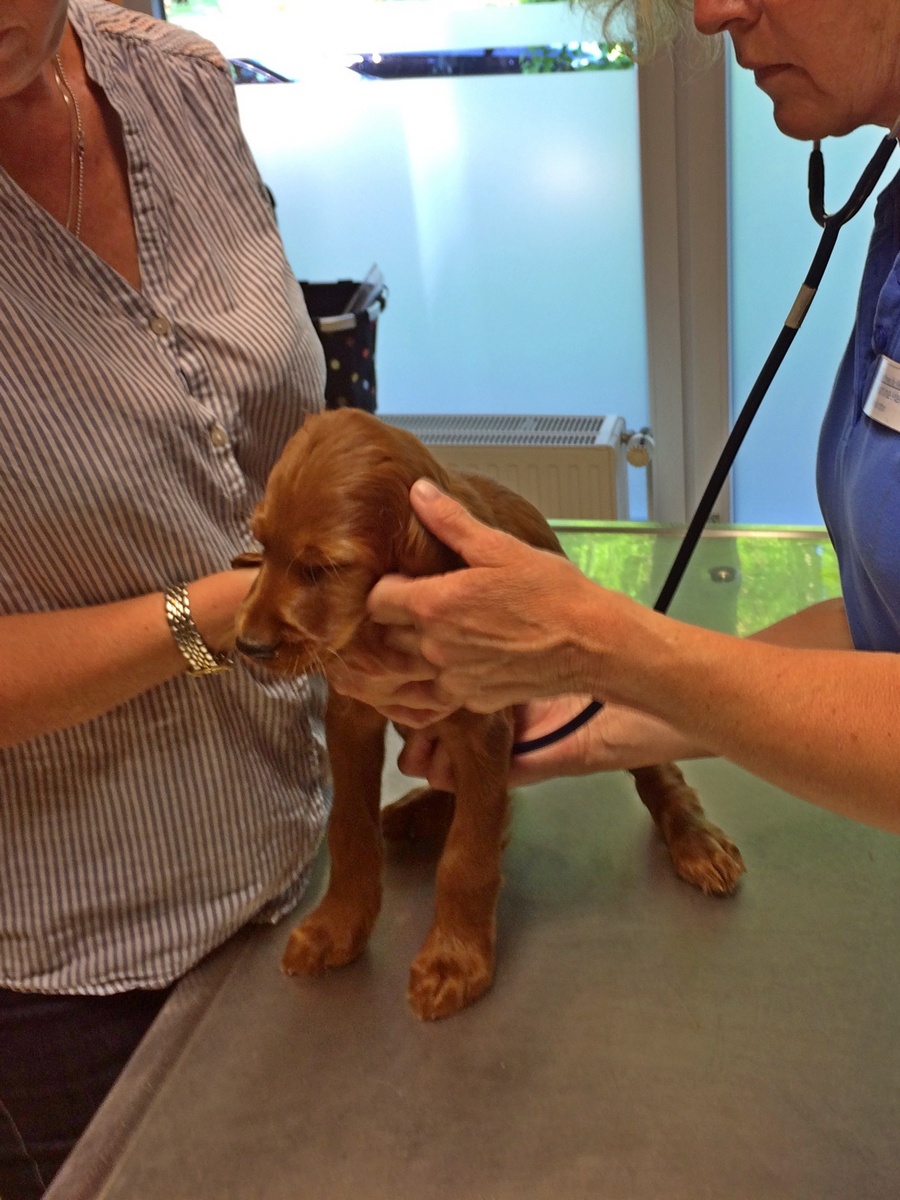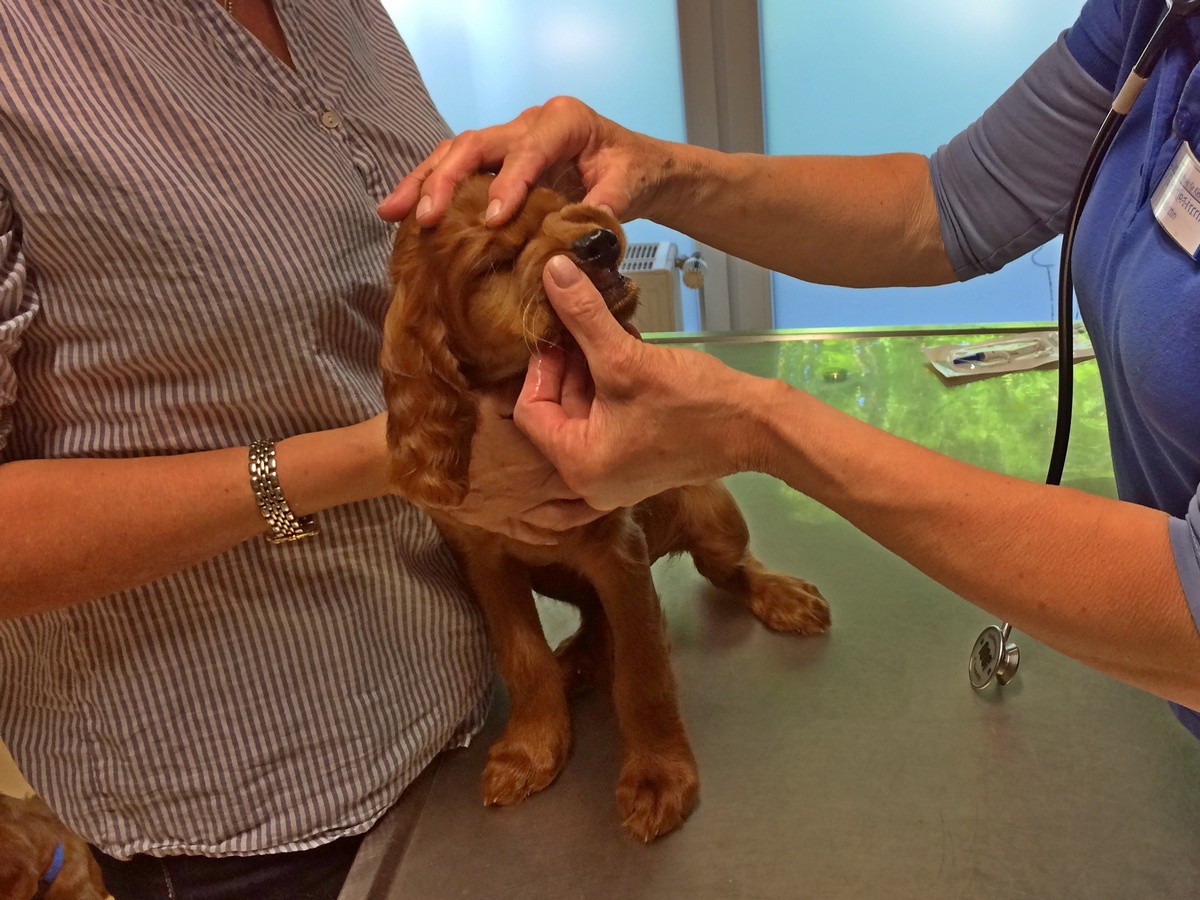 ....followed by Gaius....
First is Great Bobby's turn....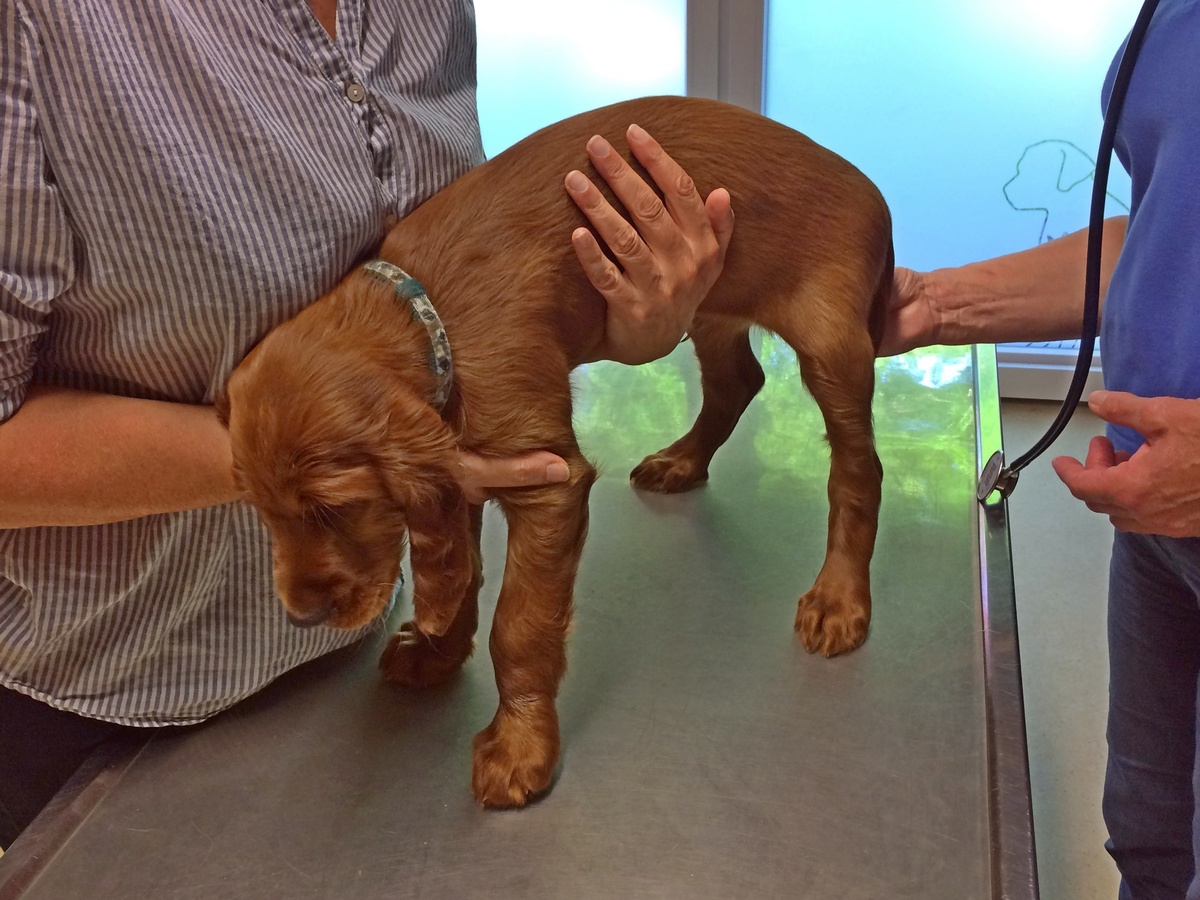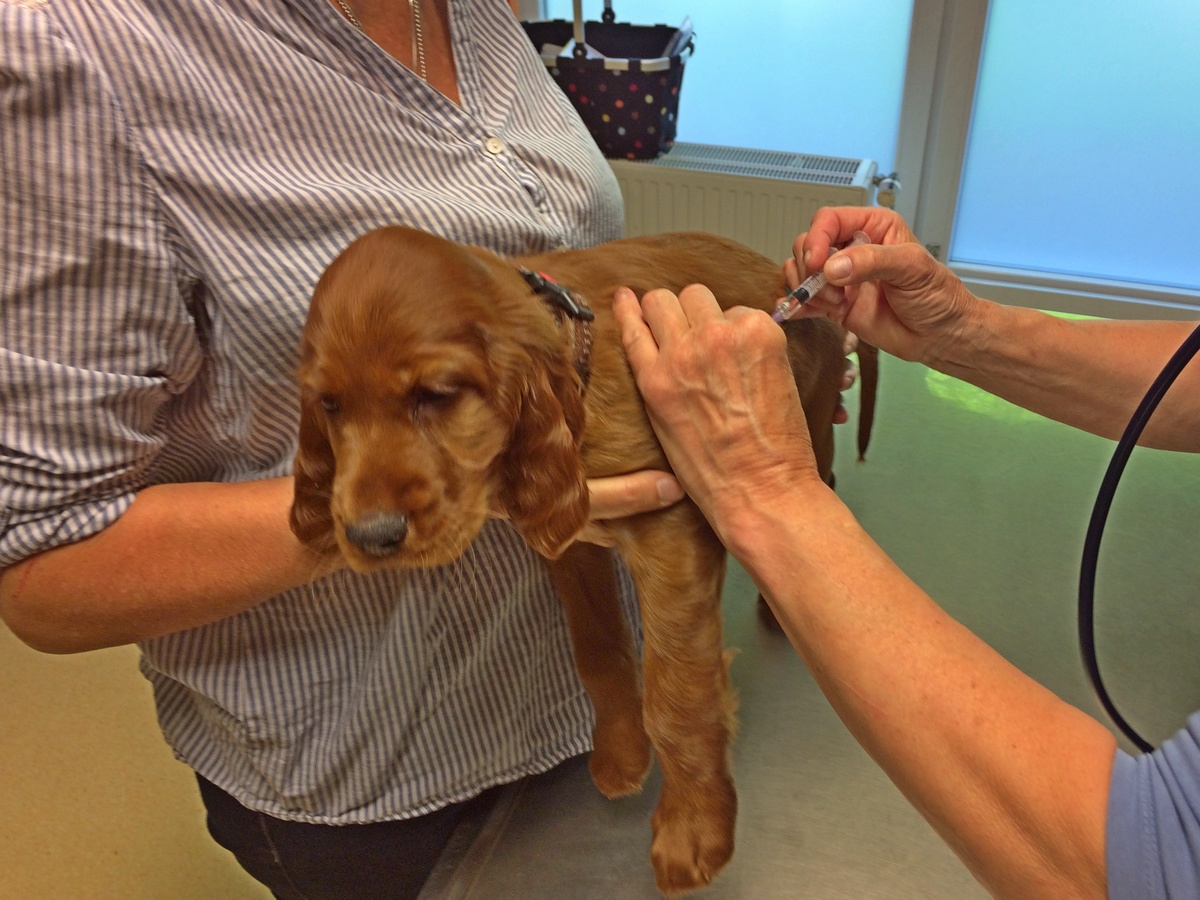 ....finally, it's Gary's turn.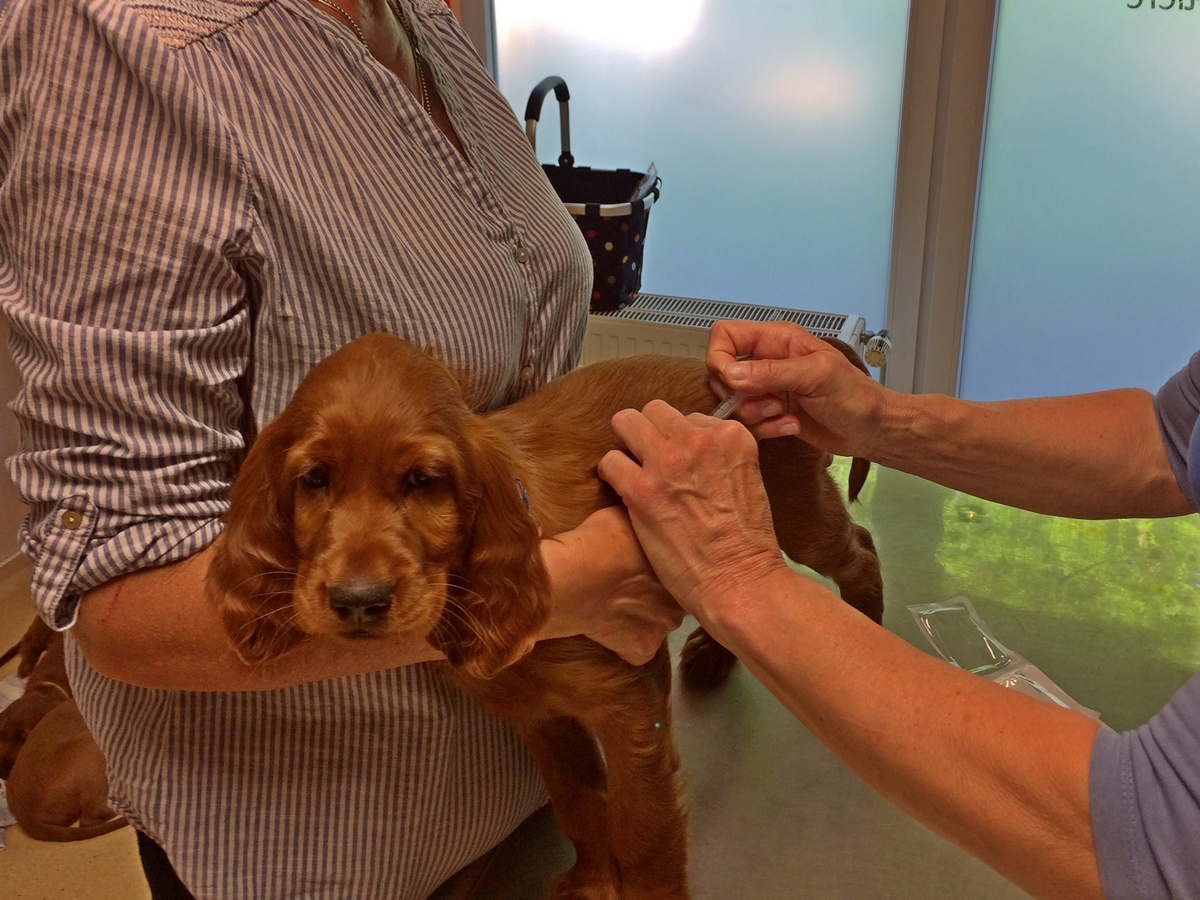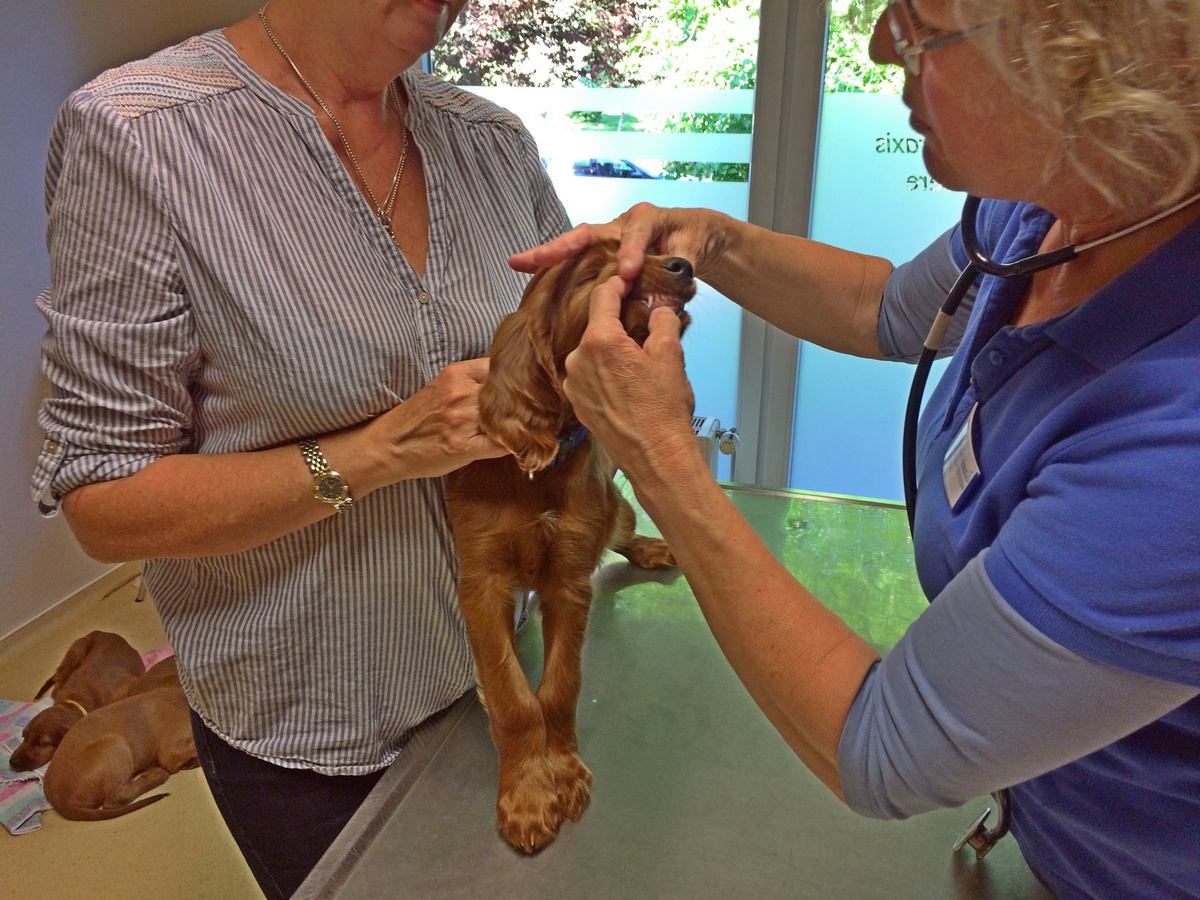 And the end is followed by big fatigue.
The little ones cuddle on the towels - there is the familiar smell.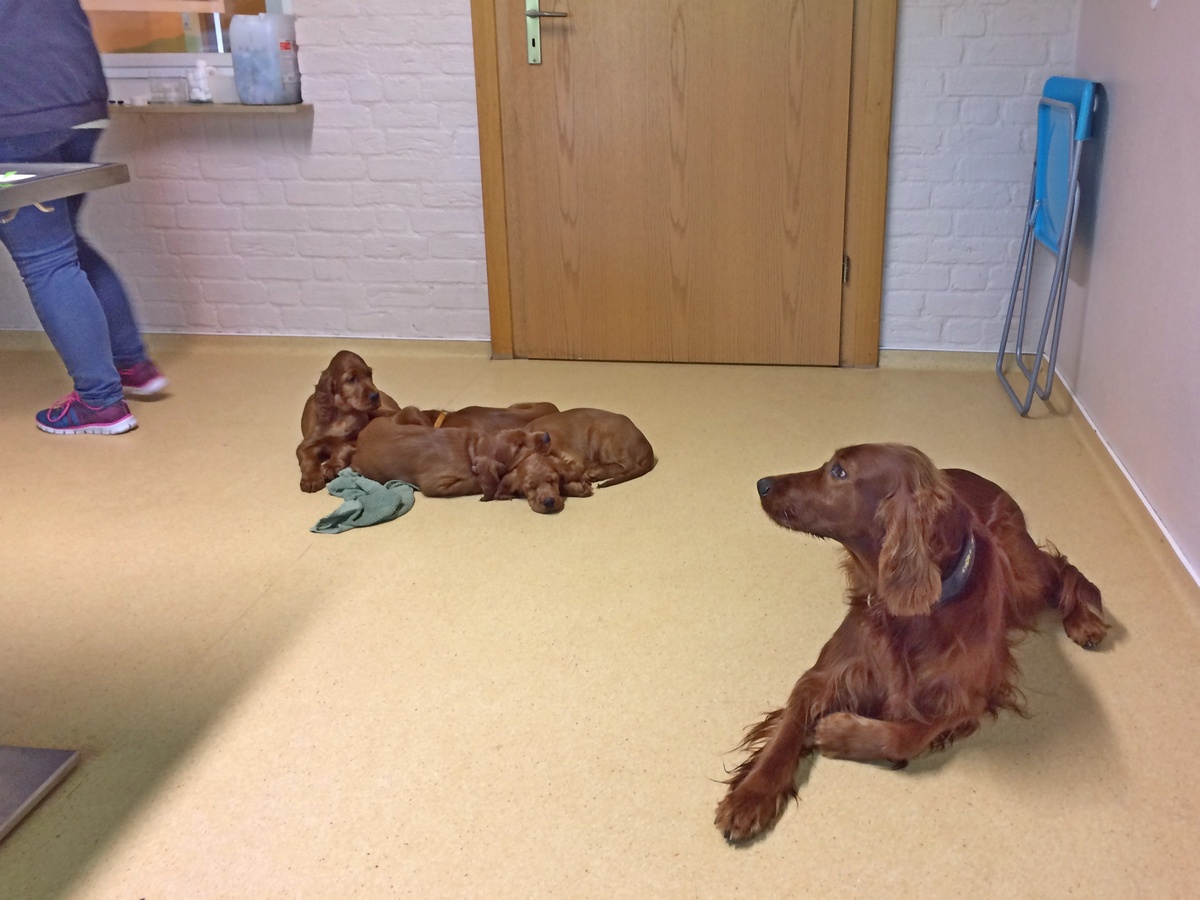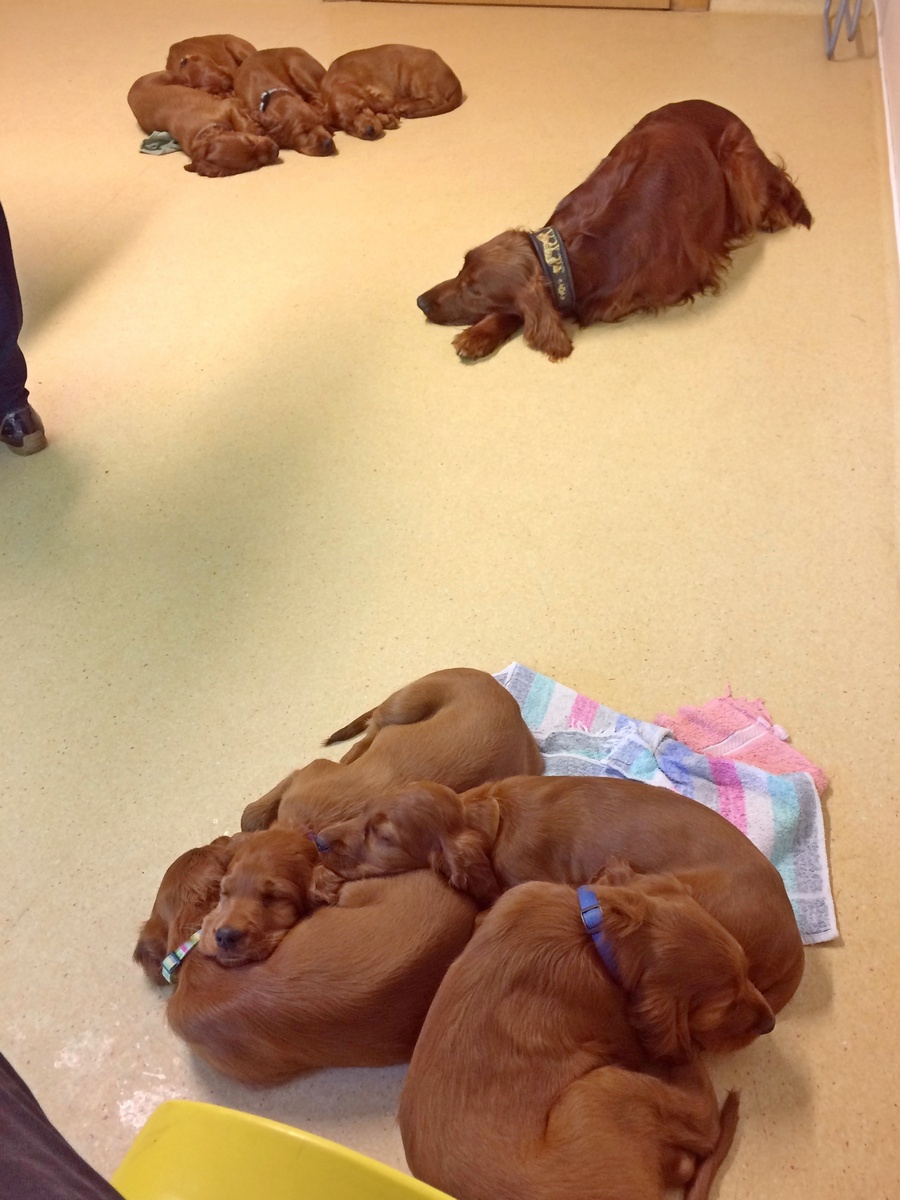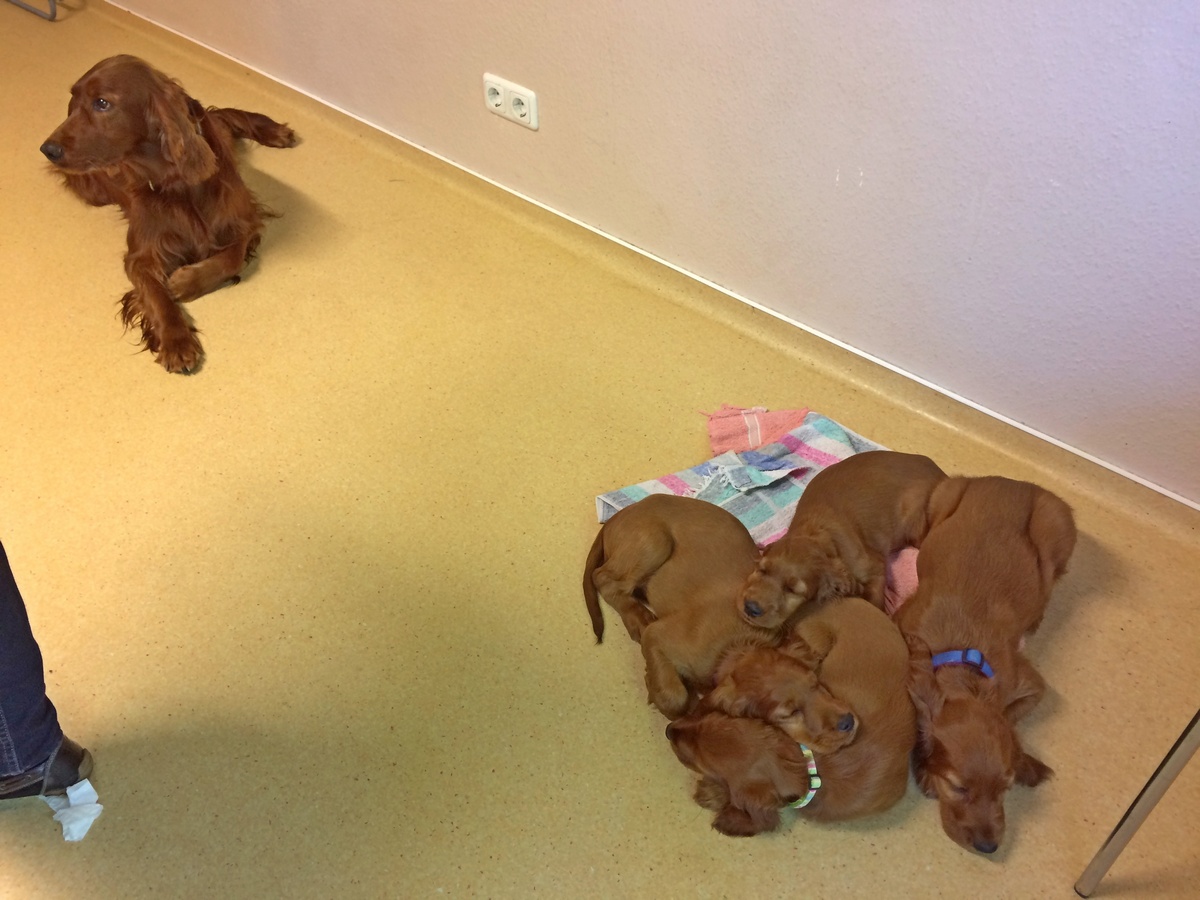 And now a less evocing but moving presentation at the end.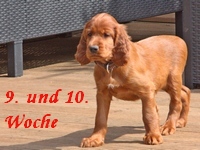 Mai 19, 2018, 8 weeks and 5 days old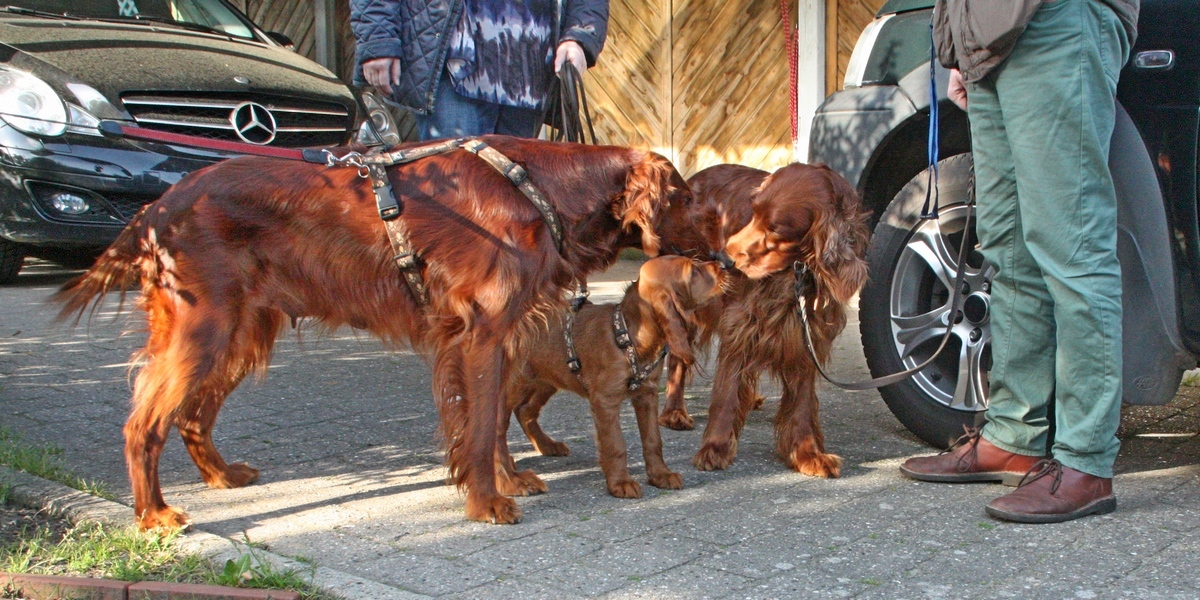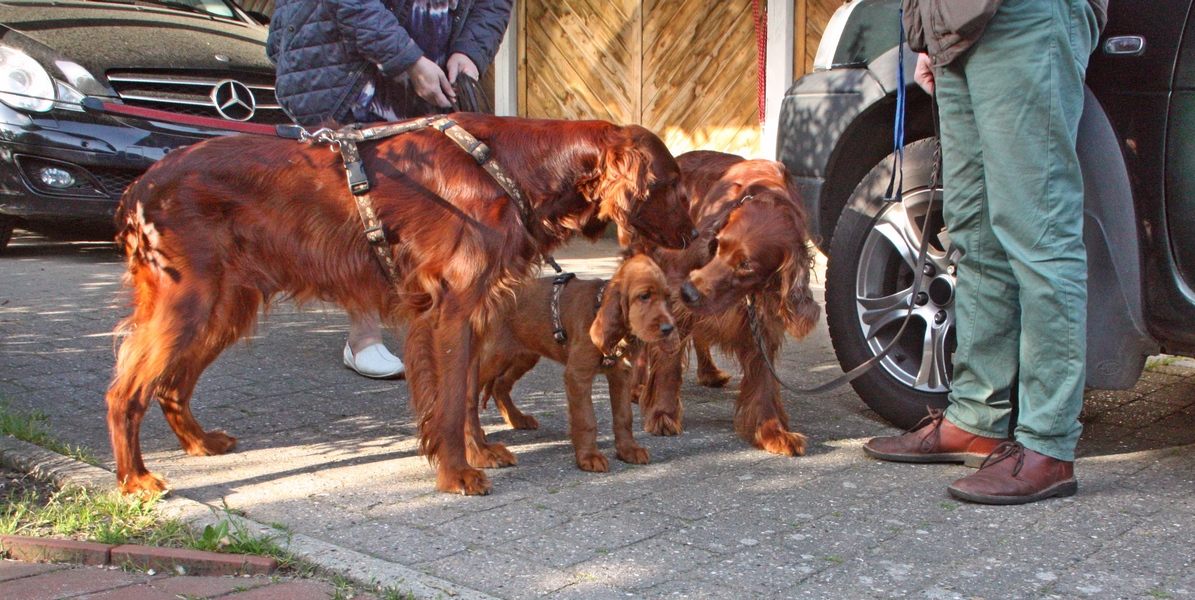 Gaius: Such a crap, I would like to sit there, but that is still too high --- still .... but wait, I'll become a big big boy!!! ☺
May 16, 2018, 8 weeks and 2 days old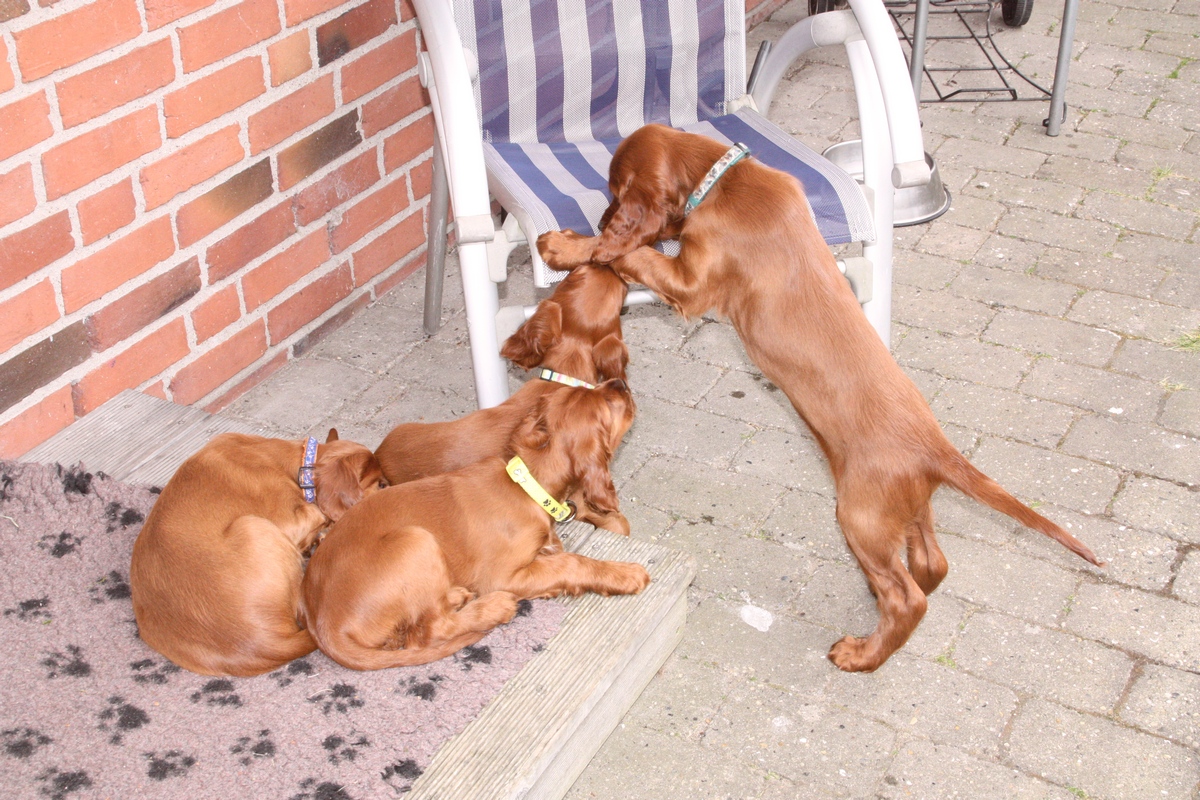 Great Boibby has got the walking stick. Did he want to go on a trip? He did not get far - he fell asleep over it.

Mai 17, 2018, 8 weeks and 3 days old
Today is the first farewell for us, the first levy. Guinness Fancy Taste is the first puppy to move into his new family. Guinness is fortunate enough to move to her aunt Eve. That will make it easier for her to change.
First of all,
welcome....
The three fur noses.
Very close together.
Then we do a little "family excursion" to get better used to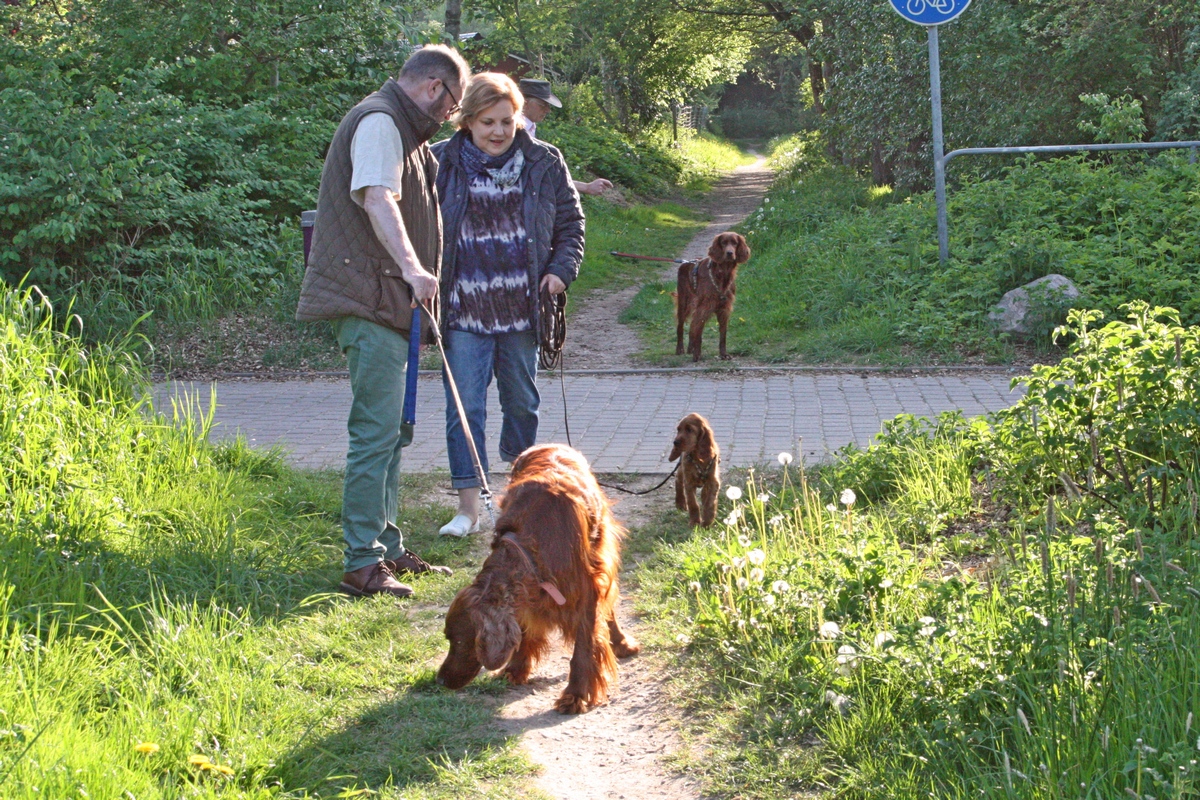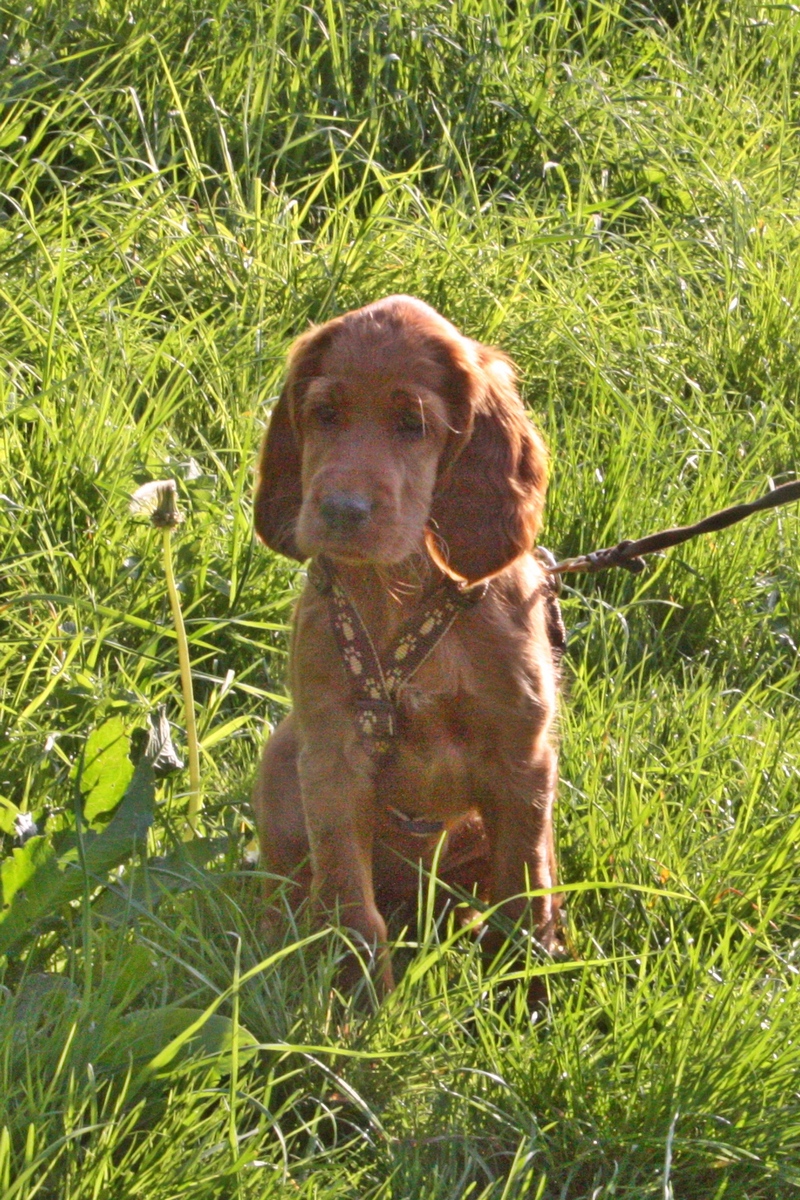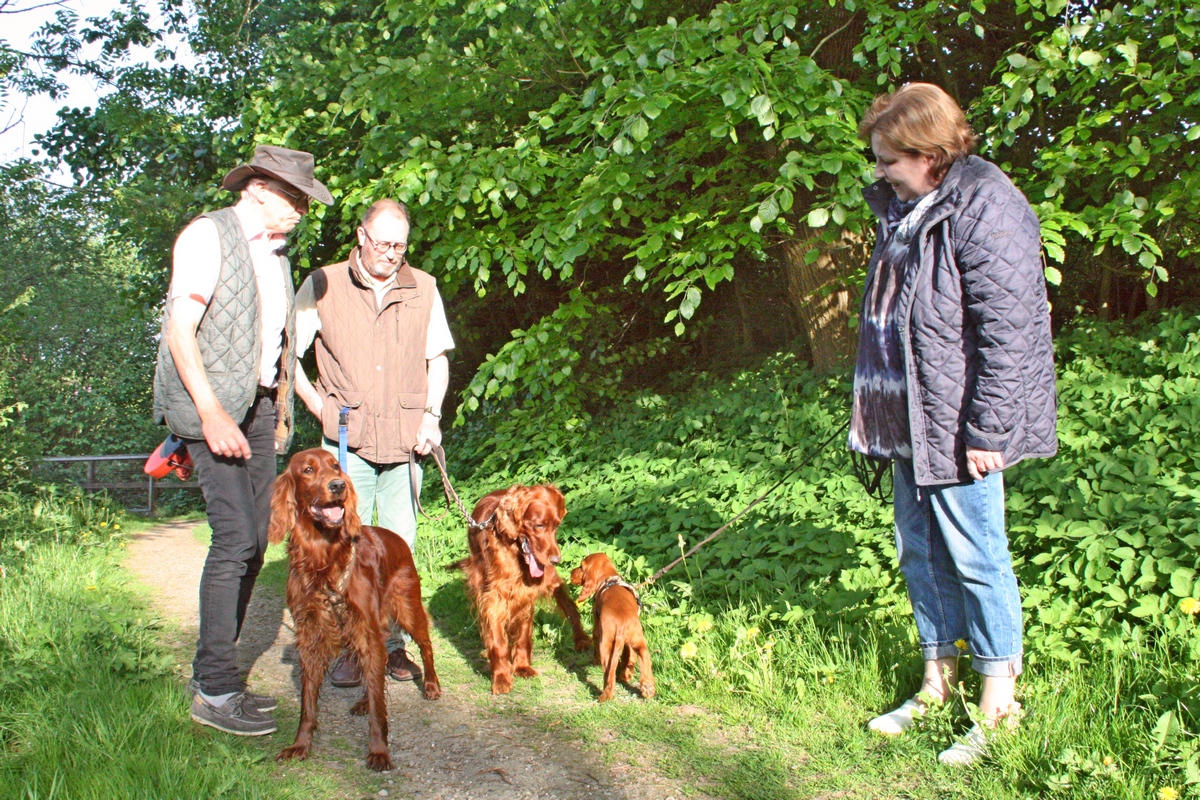 Guinness is doing great. She is curious and open-minded, no whit anxious..
Than it's time to say good by - but see you again - very soon....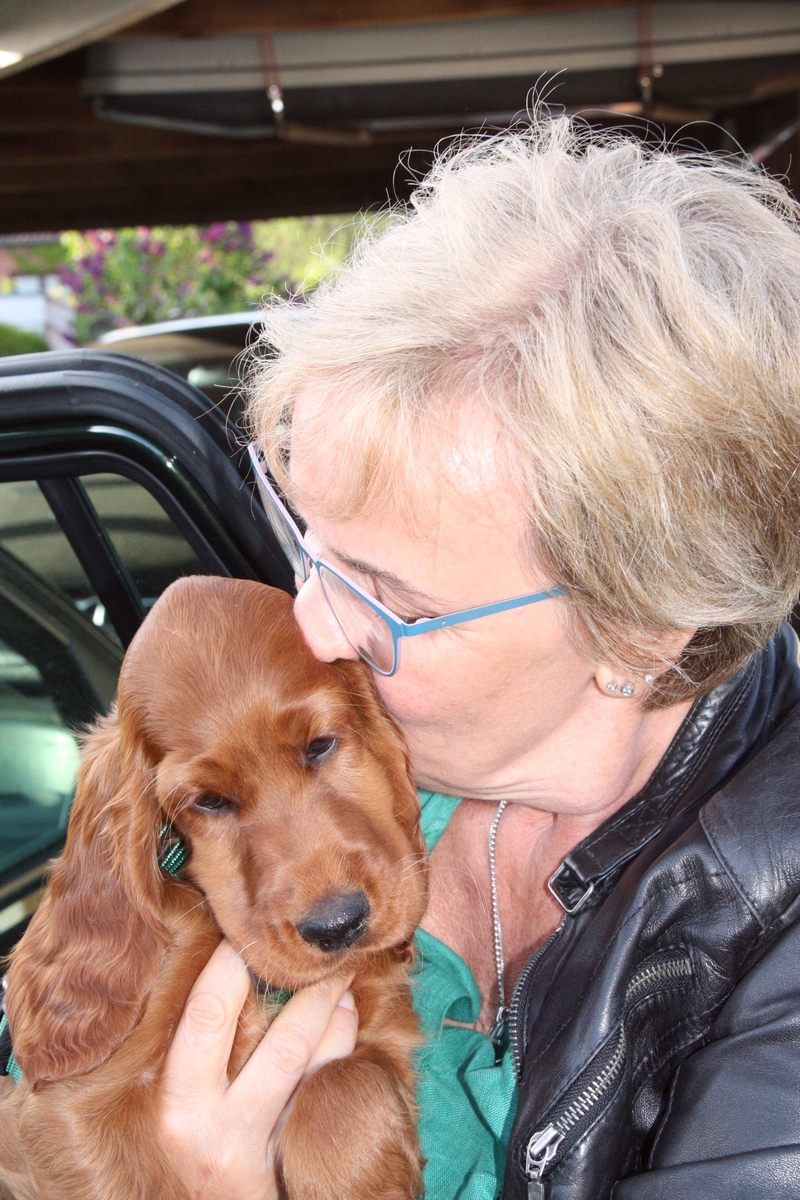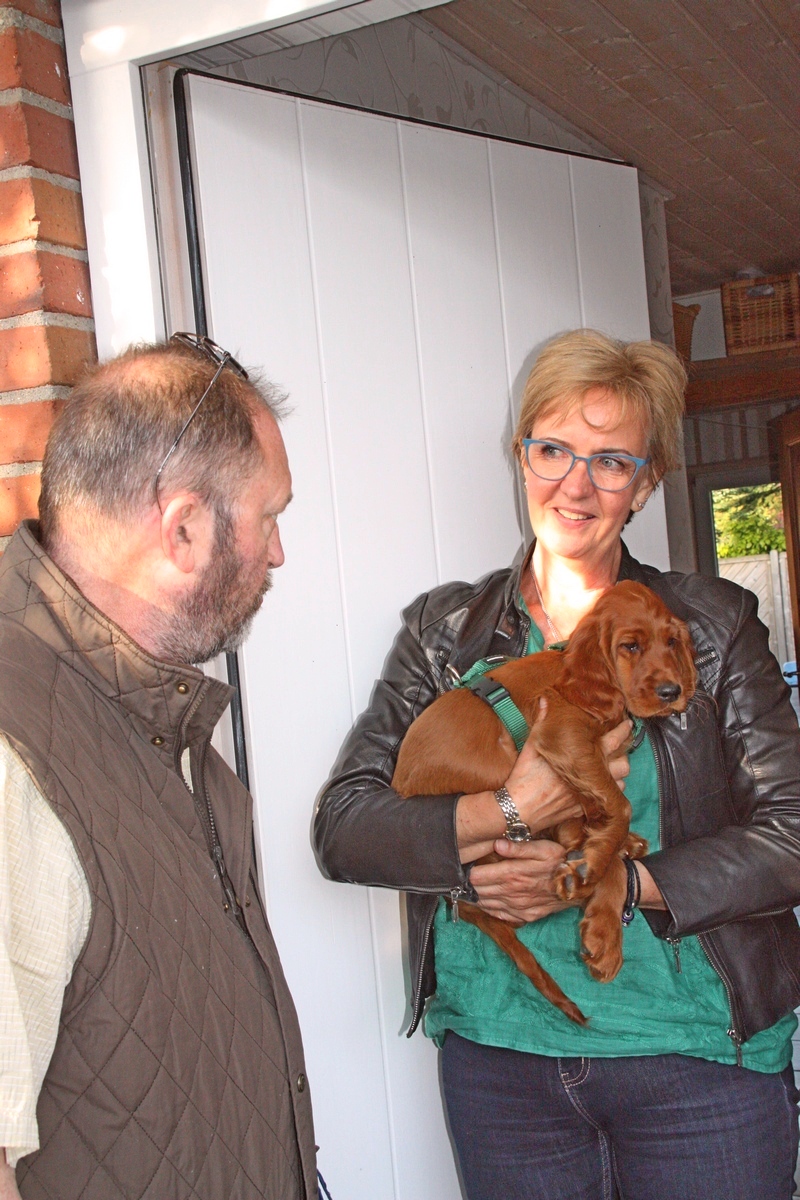 Mai 18, 2018, 8 weeks and 4 days old
Gena and Ginger Lily play fighting or fighting games.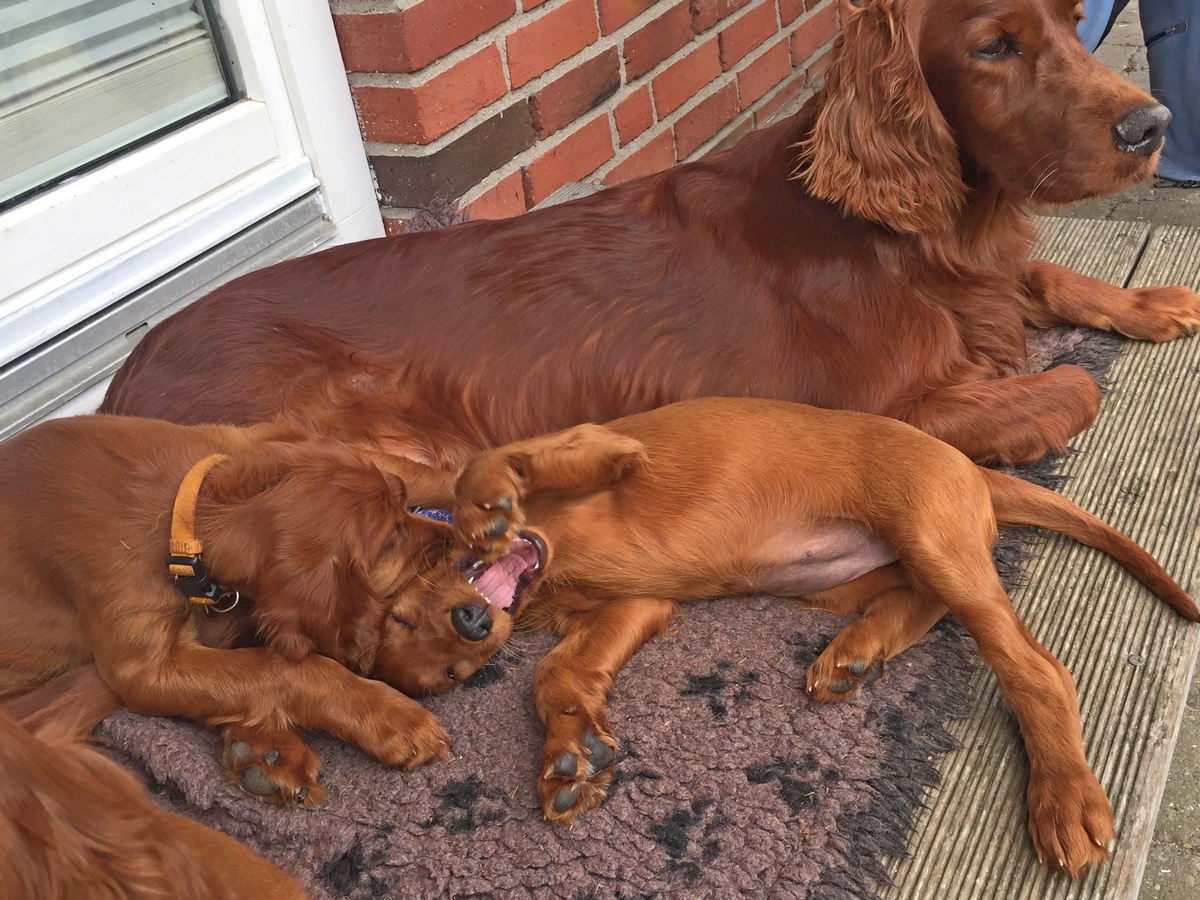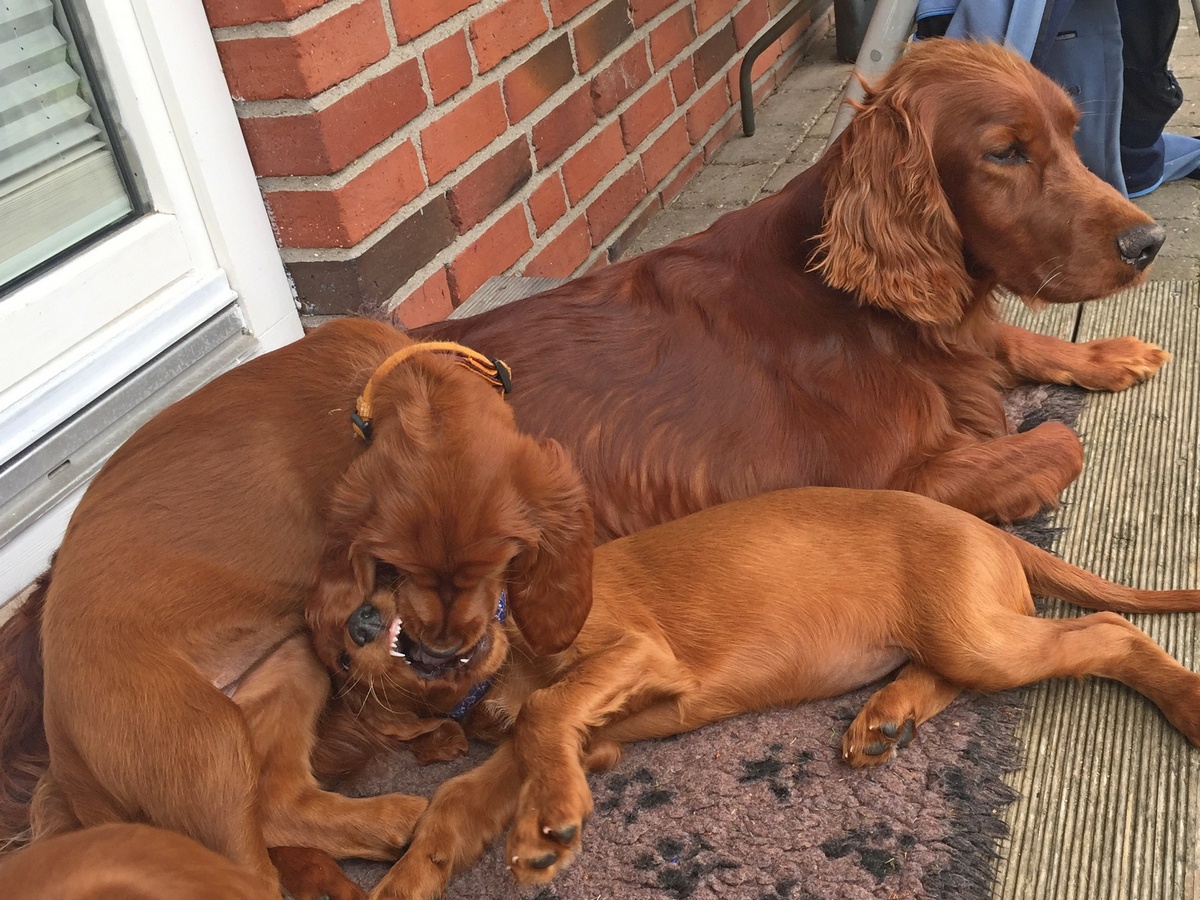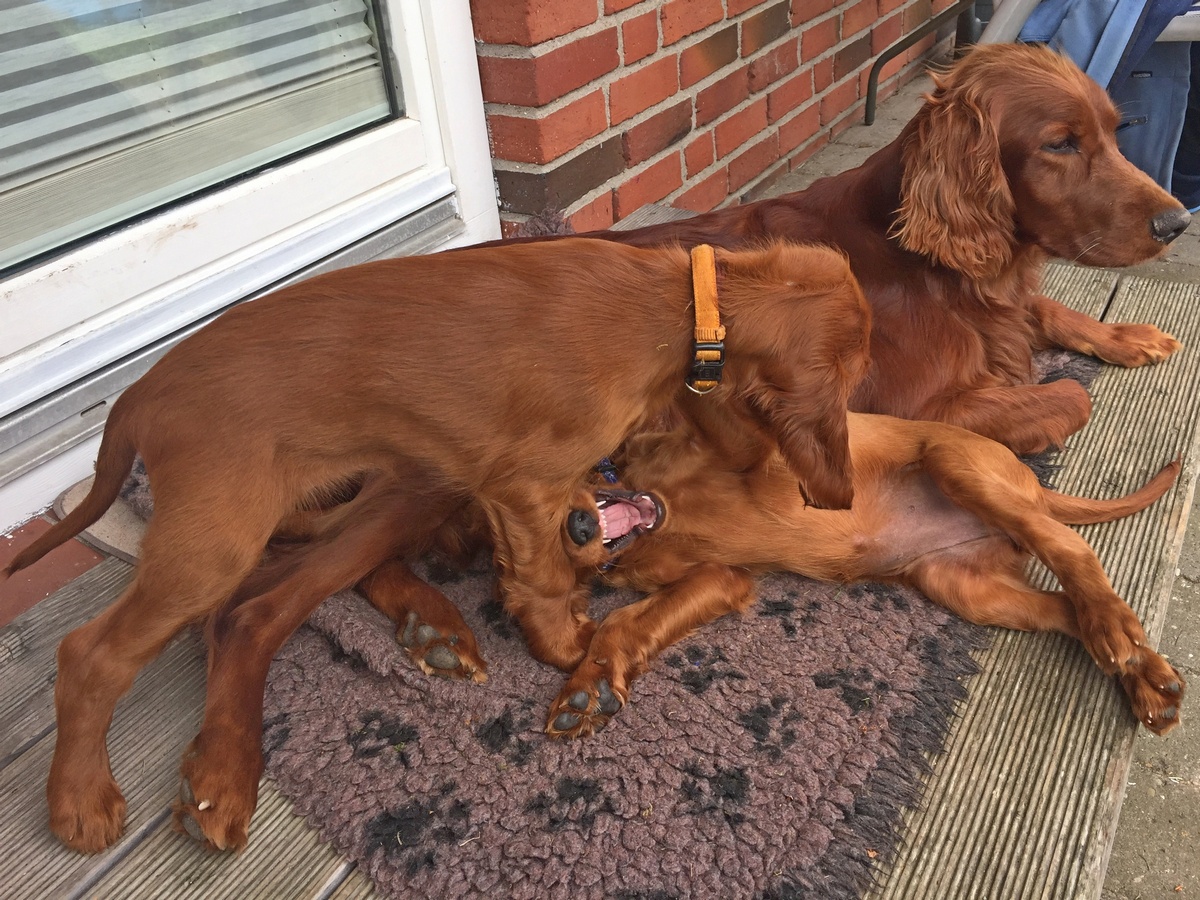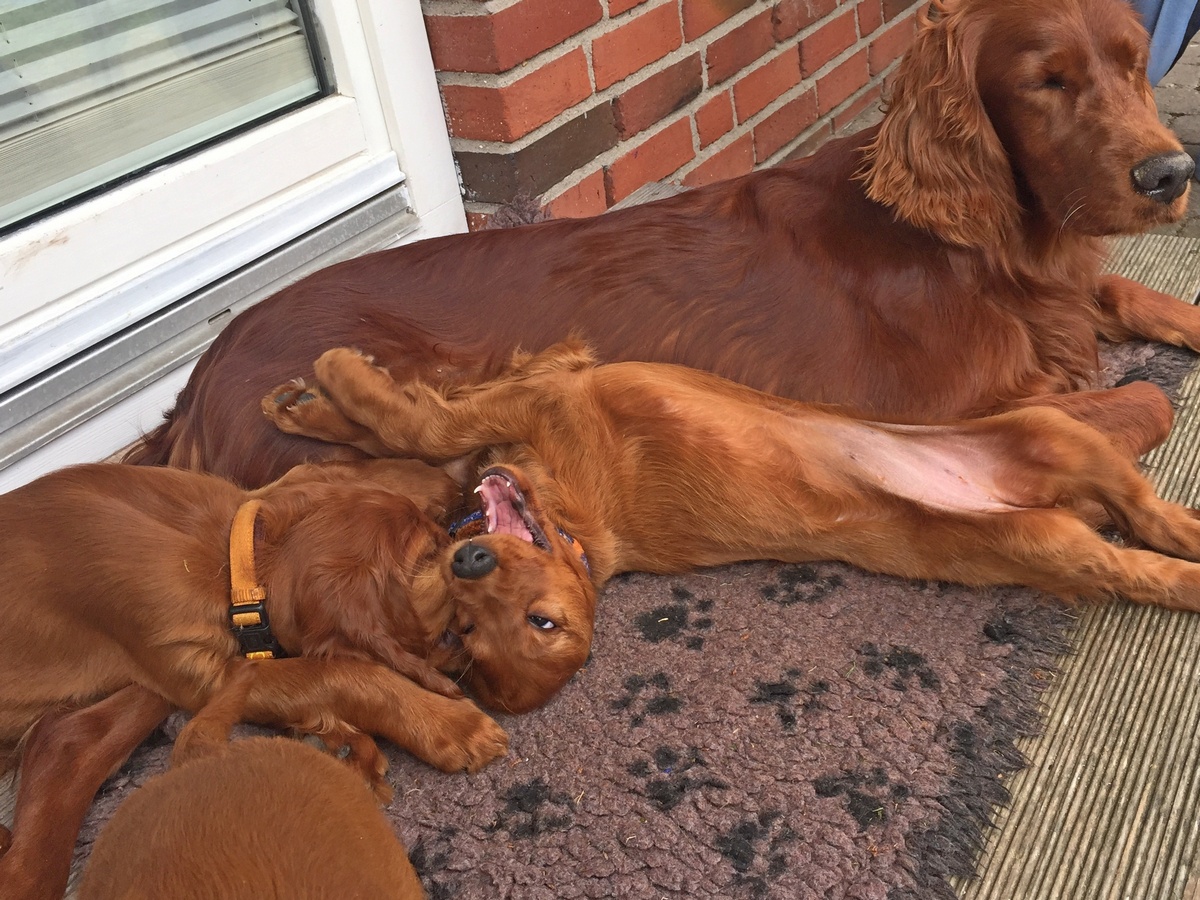 Ginger Lily's erster Ausflug.
She too, like Guinness, did very well. Curious, sniffing everywhere, not scared at all. Sometimes she anticipated, sometimes she stayed behind, or wanted to turn back. Happy with Mum through the Pusteblumefeld (dandelion).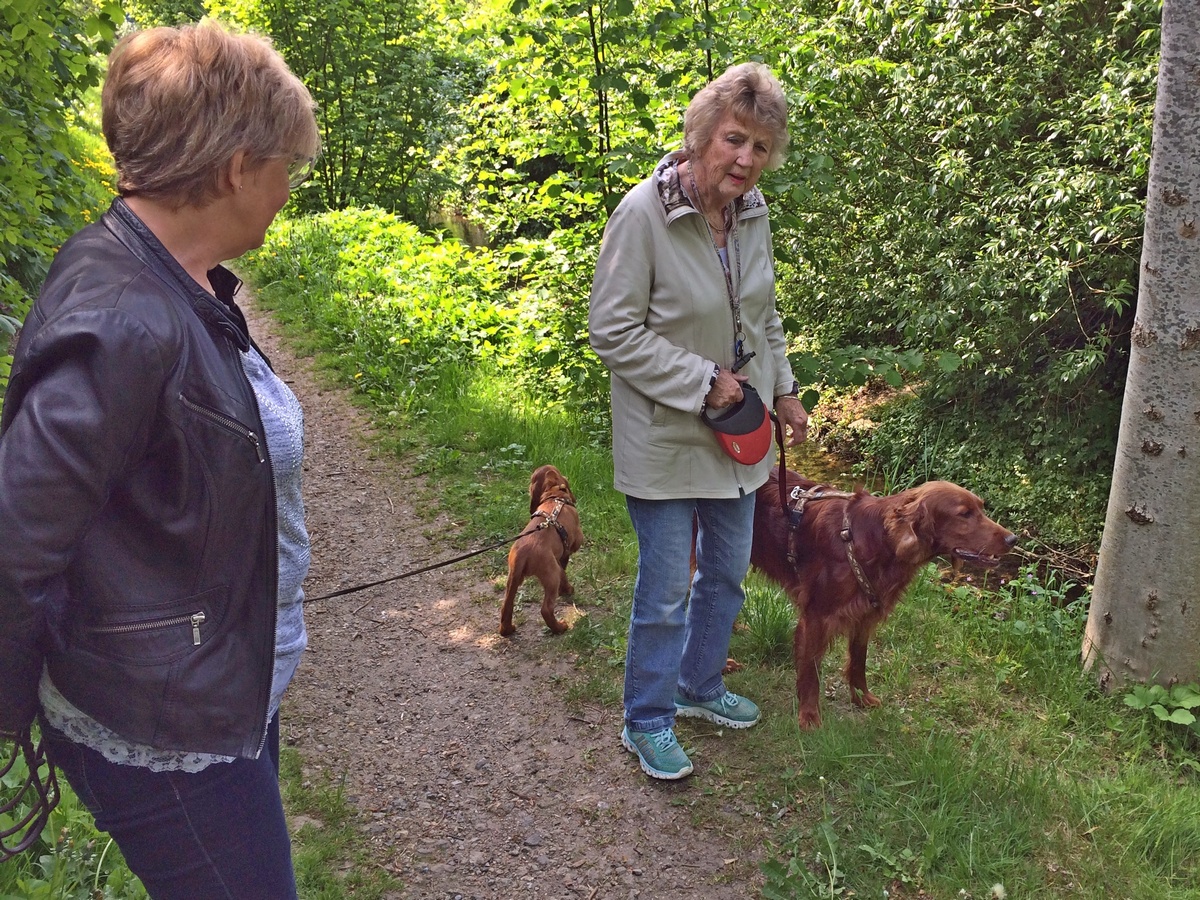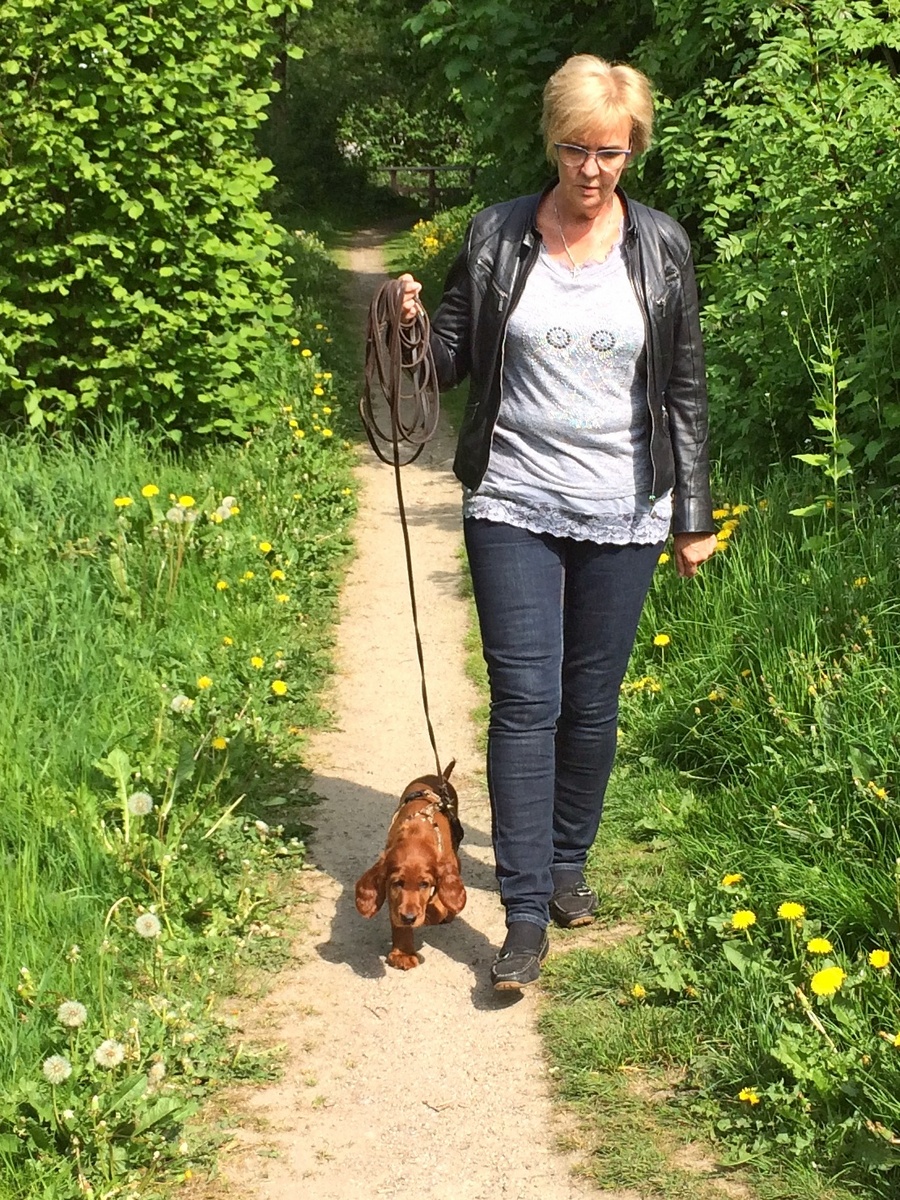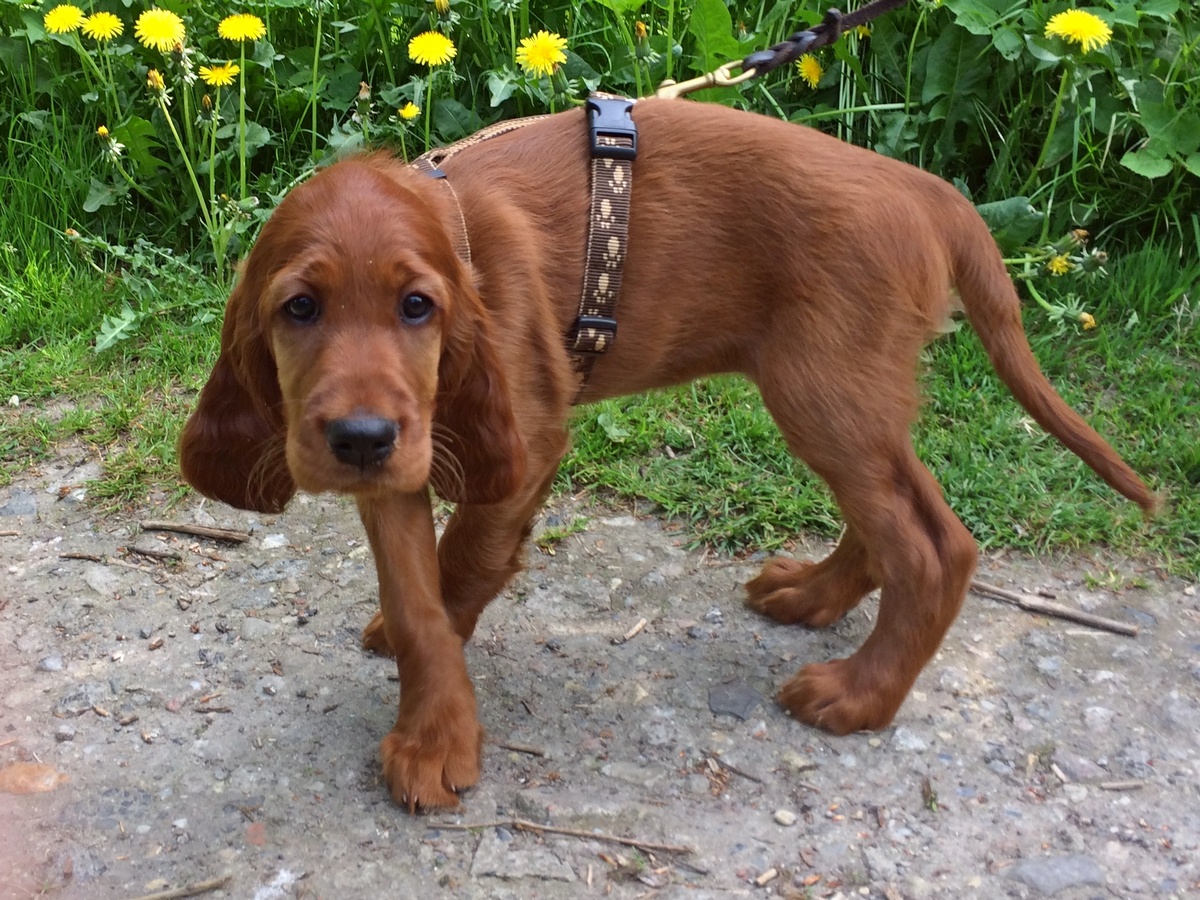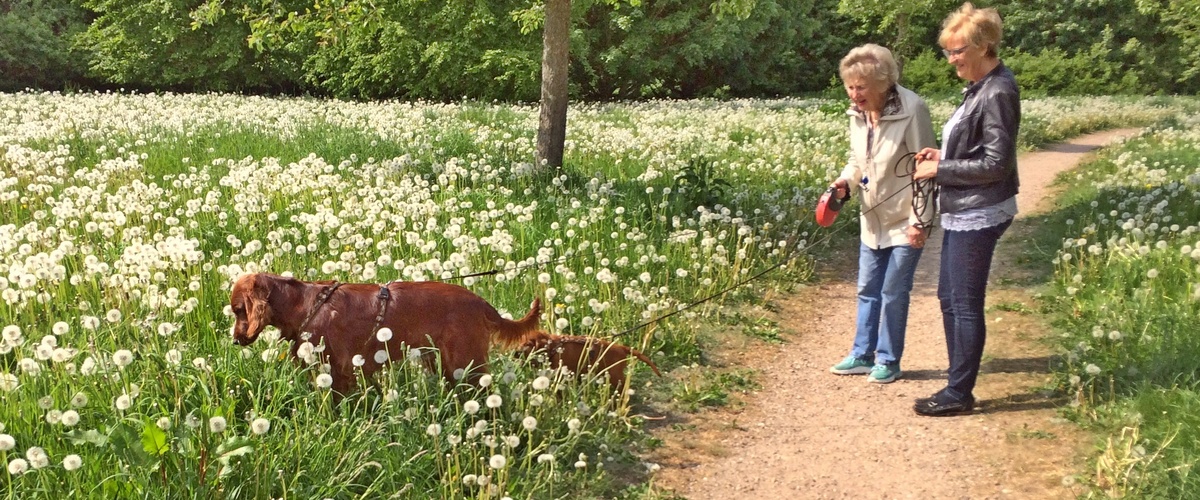 May 20, 2018, 8 weeks and 6 days old
Today, little "Gigi Famous Model" move to her new family.
Farewell play with Mama Diva.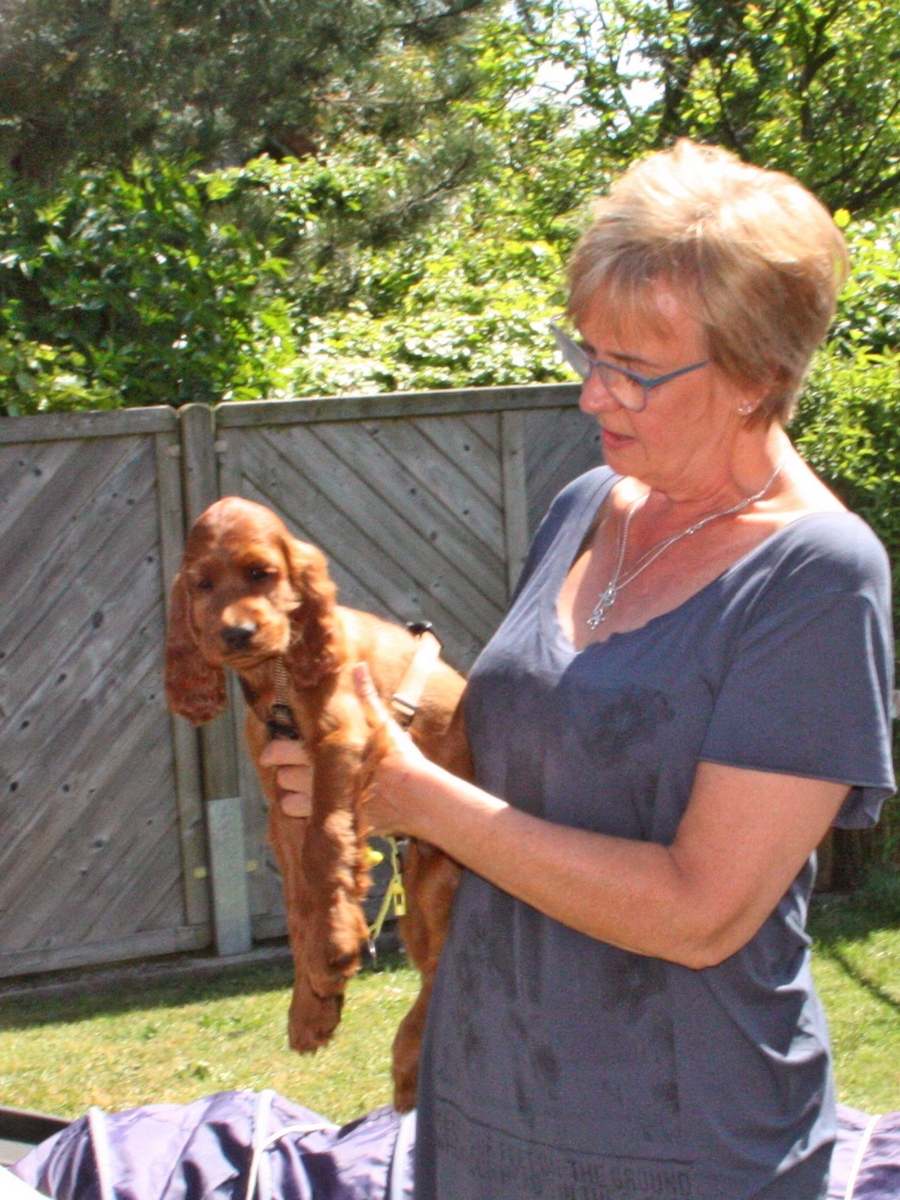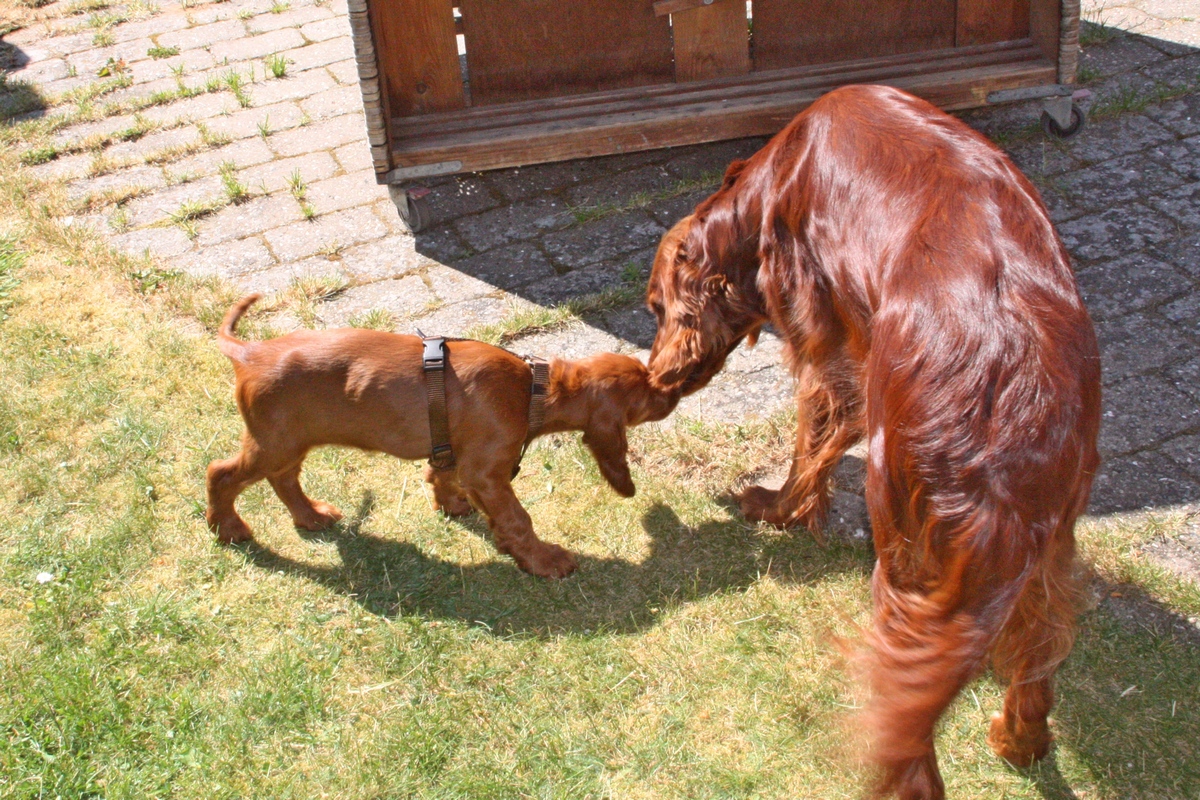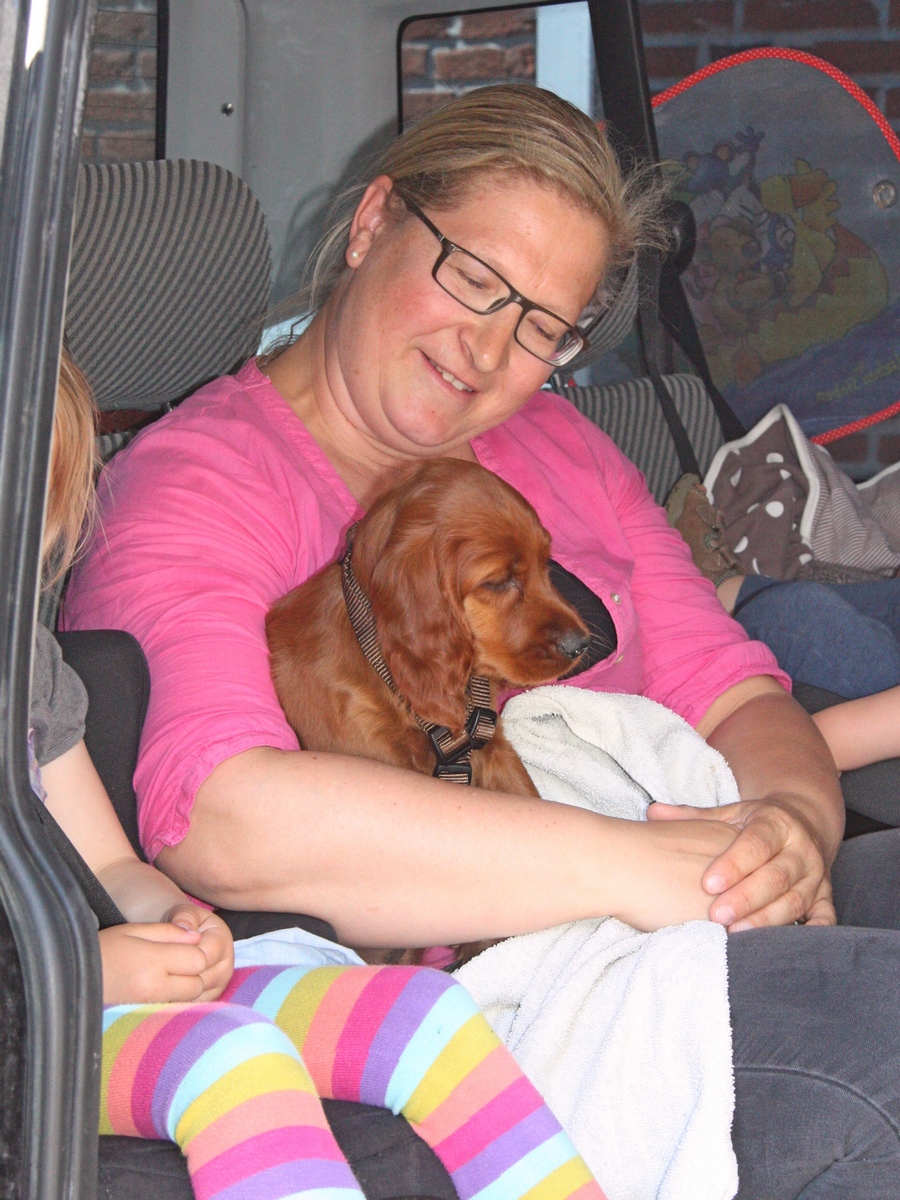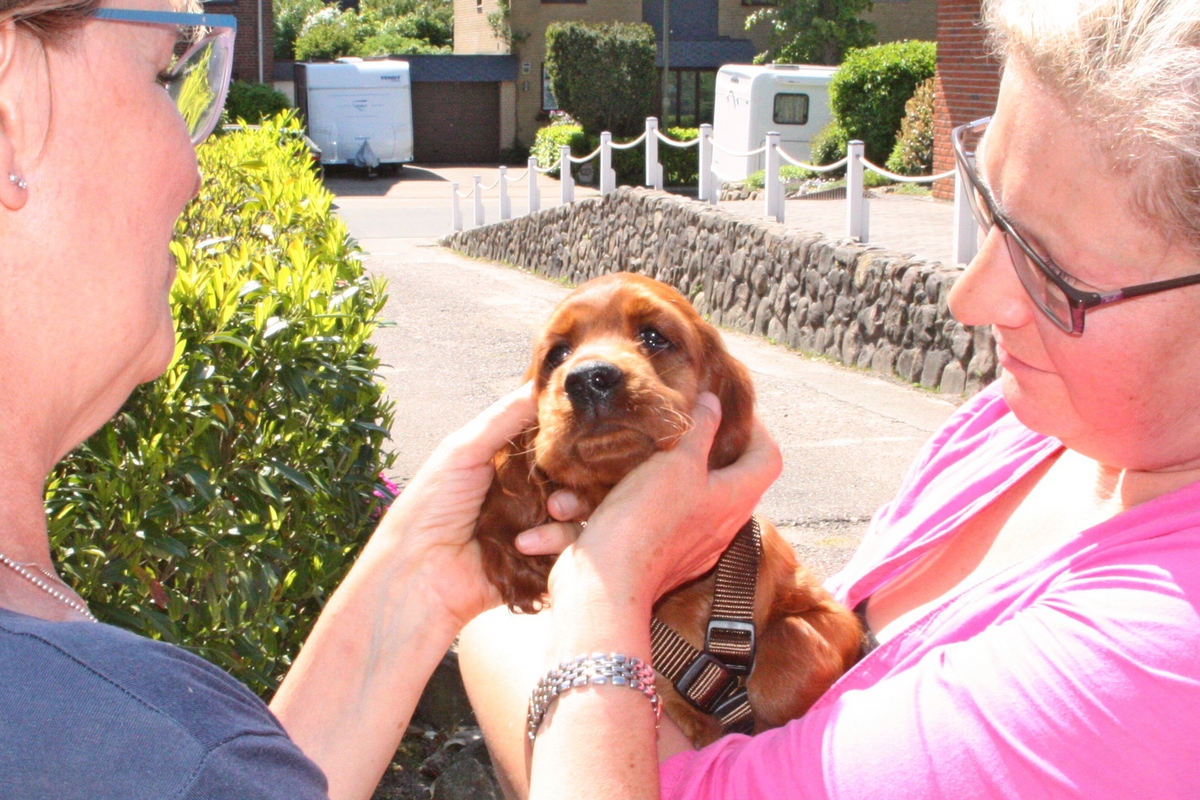 Take leave of mistresses.
Diva "game intoxinated"
Nun sind Zwei ihrer Welpen abgeholt und Diva dreht auf. Sie spielt mit ihren Welpen, als wäre sie auch klein.
May 21, 2018, 9 weeks old
Heute Morgen geht "Gena Special Effect" in ihre neue Familie. Sie wird nun Joy gerufen.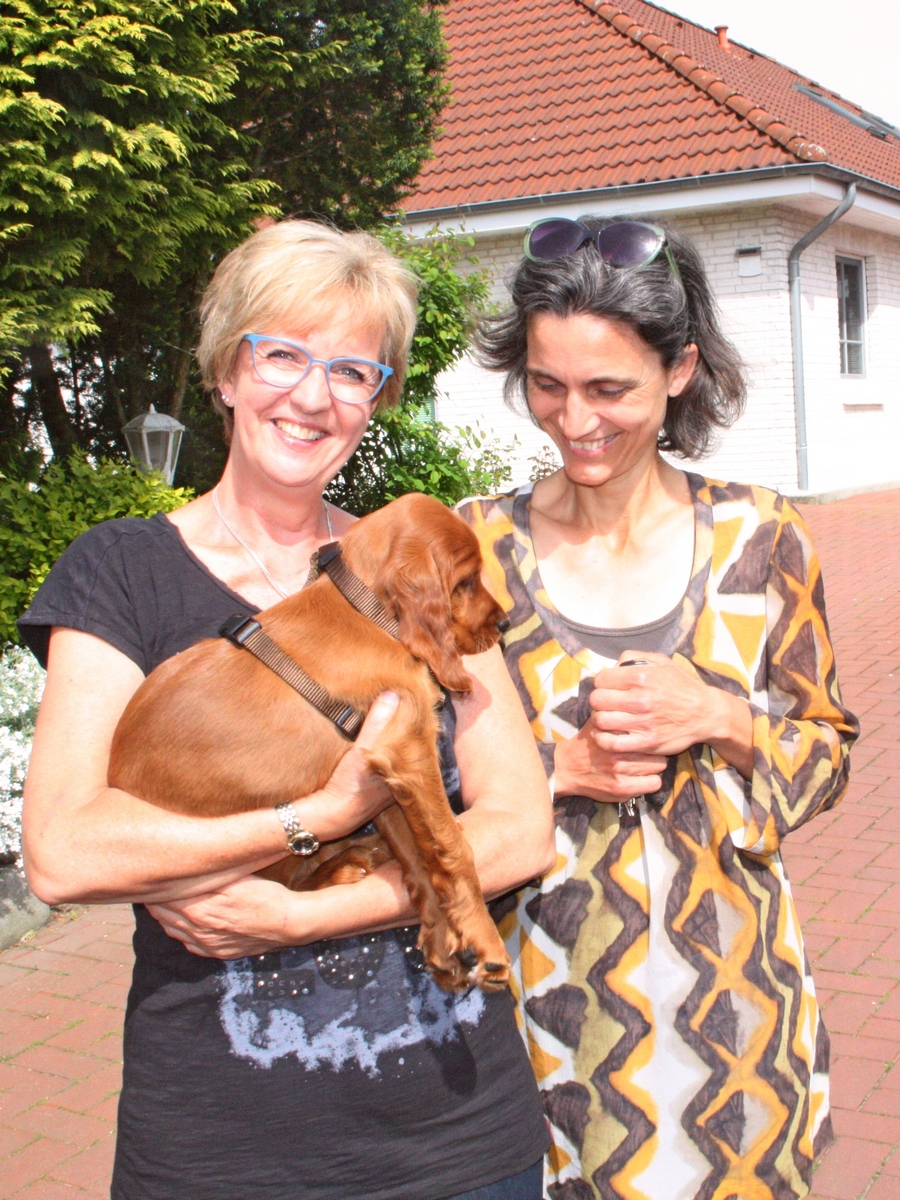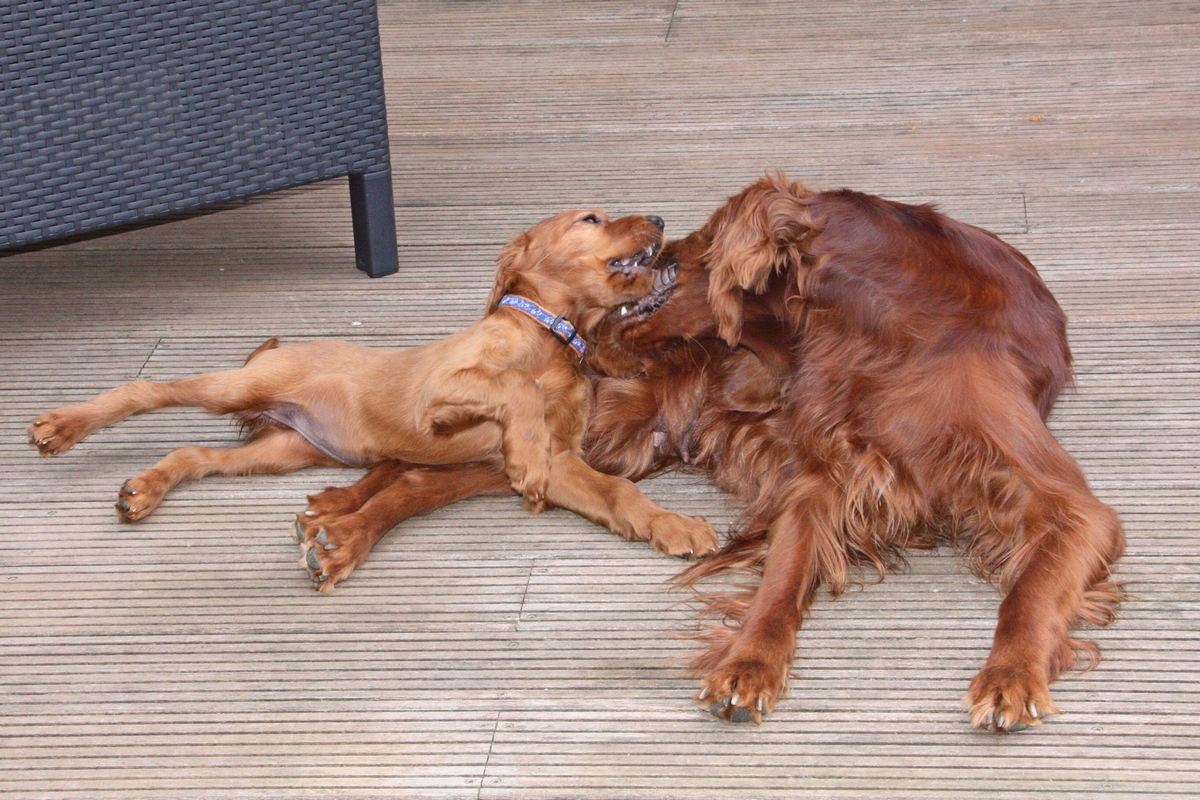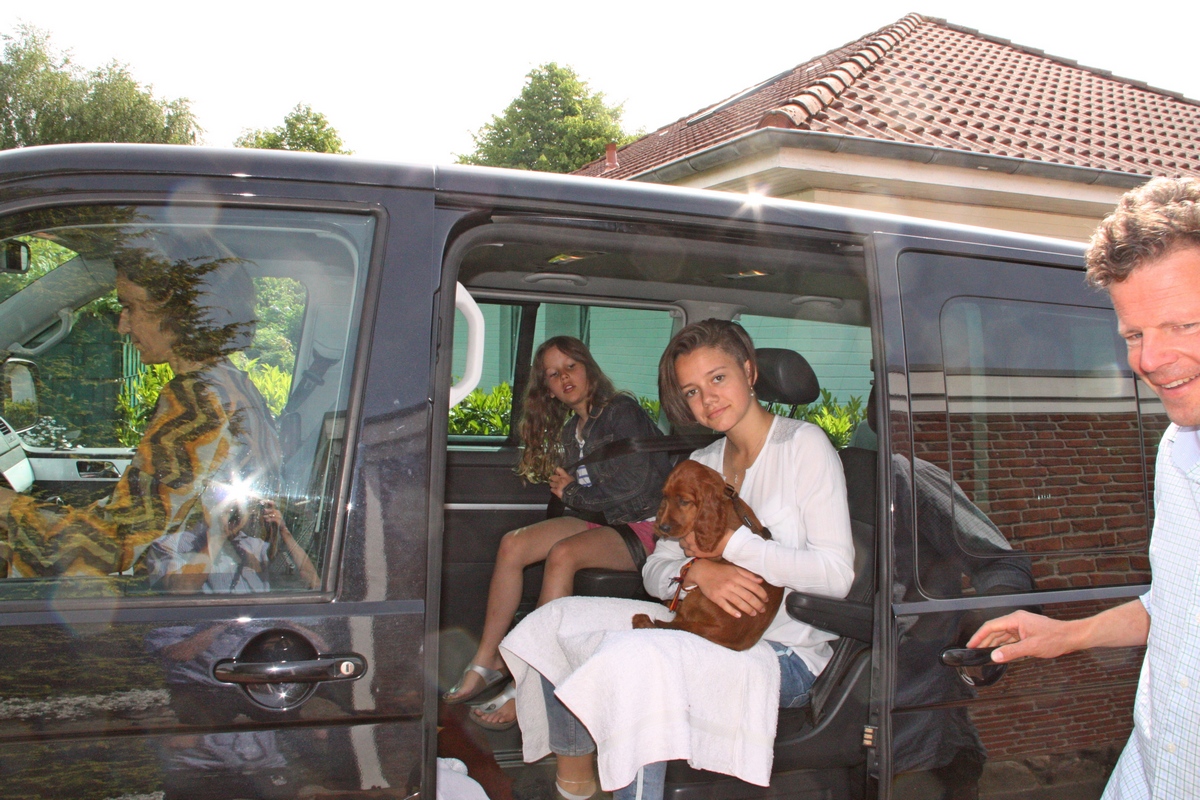 Heute geht auch "Gary Globetrotter" in seine neue Familie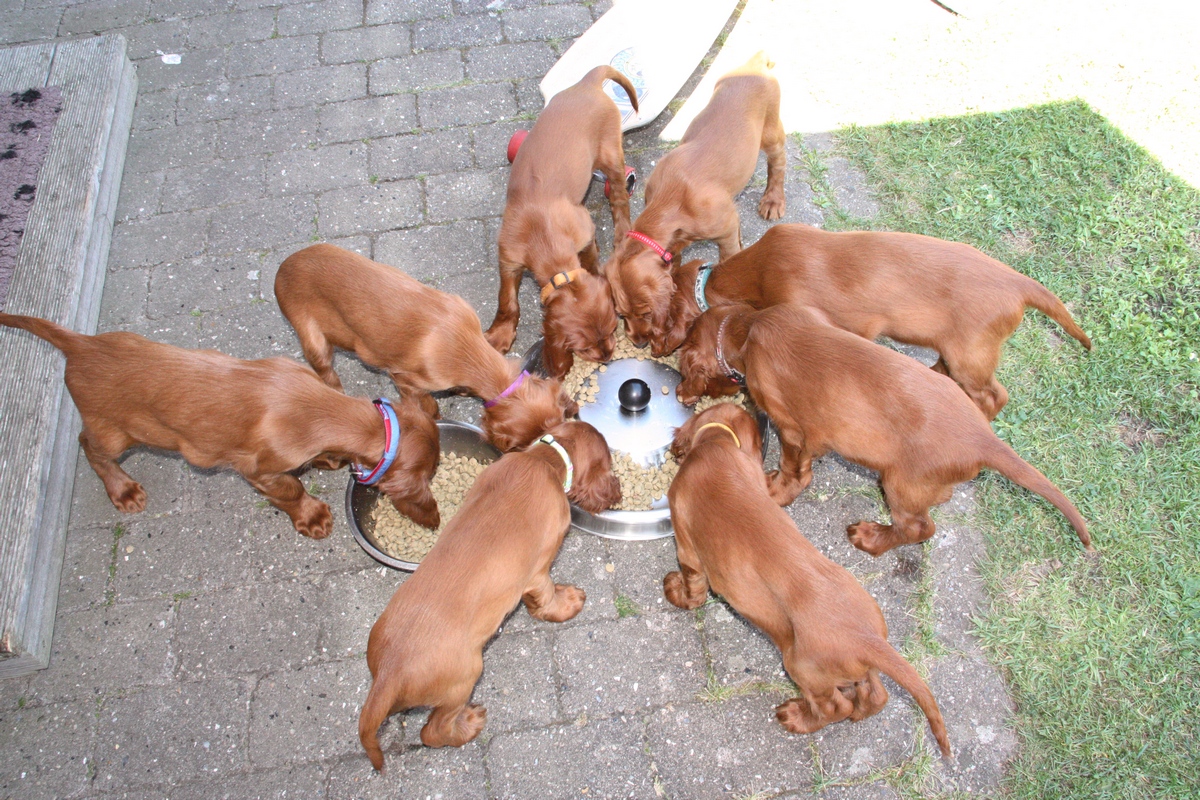 Now the feed ring is too small. The heads probably all fit next to each other, but the amount of food does not fit into the ring.
May 14, 2018, 8 weeks old (9th week)