Those who say, that fortune can not be bought, have not realized, that puppies exist.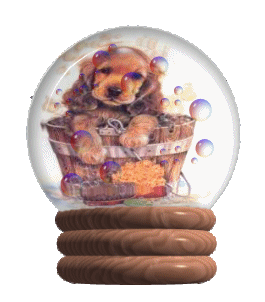 G-Litter
ex:
Diva Sugar and Spice of Lionhill
by:
Diamond Blank Dagos Goldset
Owner Bianka Schiffer Scheltwort
May 15, 2018, 8 weeks and 1day old
Today we went to the vet. The program encompasses initial examination, litter acceptance protocol, vaccinating and chip implantation.
This, of course, means two more car rides. Again, the little ones were very "brave". There were only two small "calamities", however they did not have any food before. ☺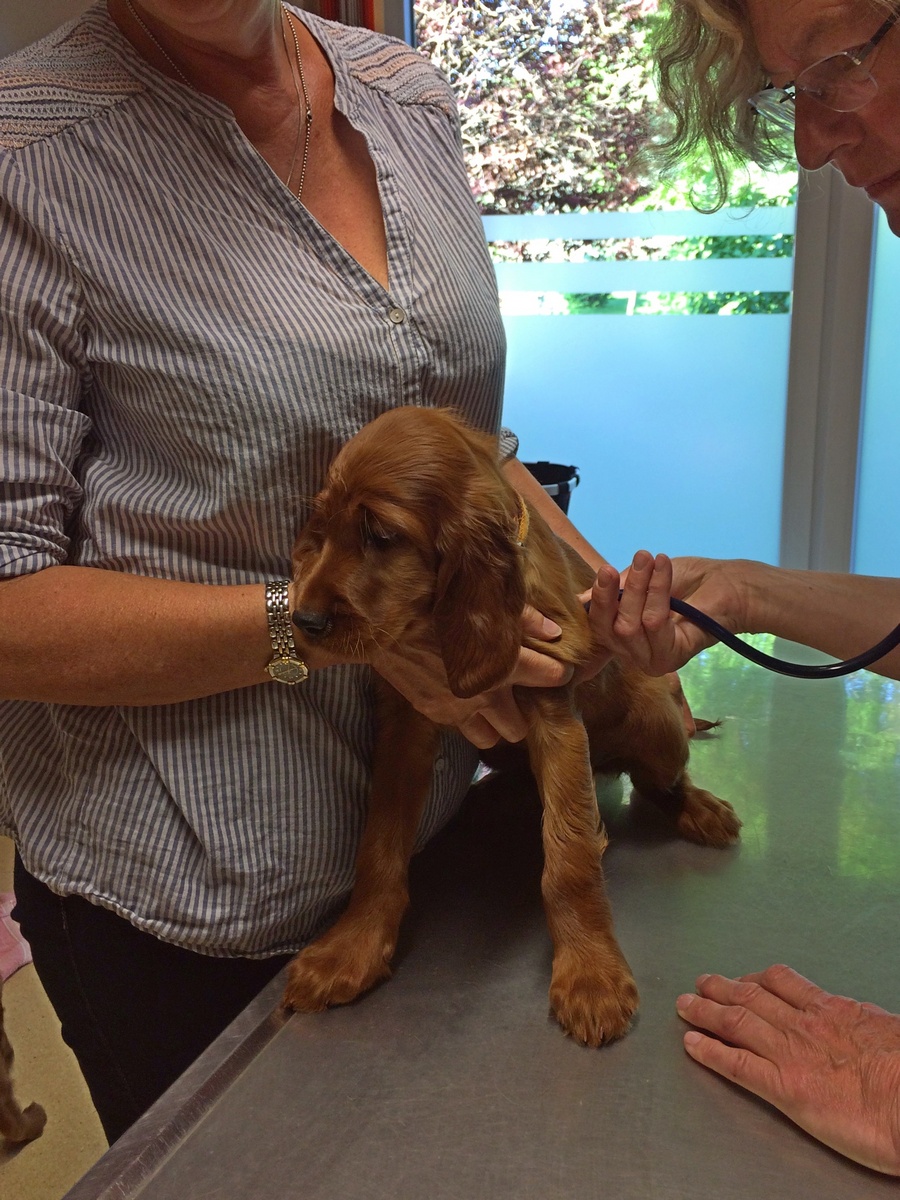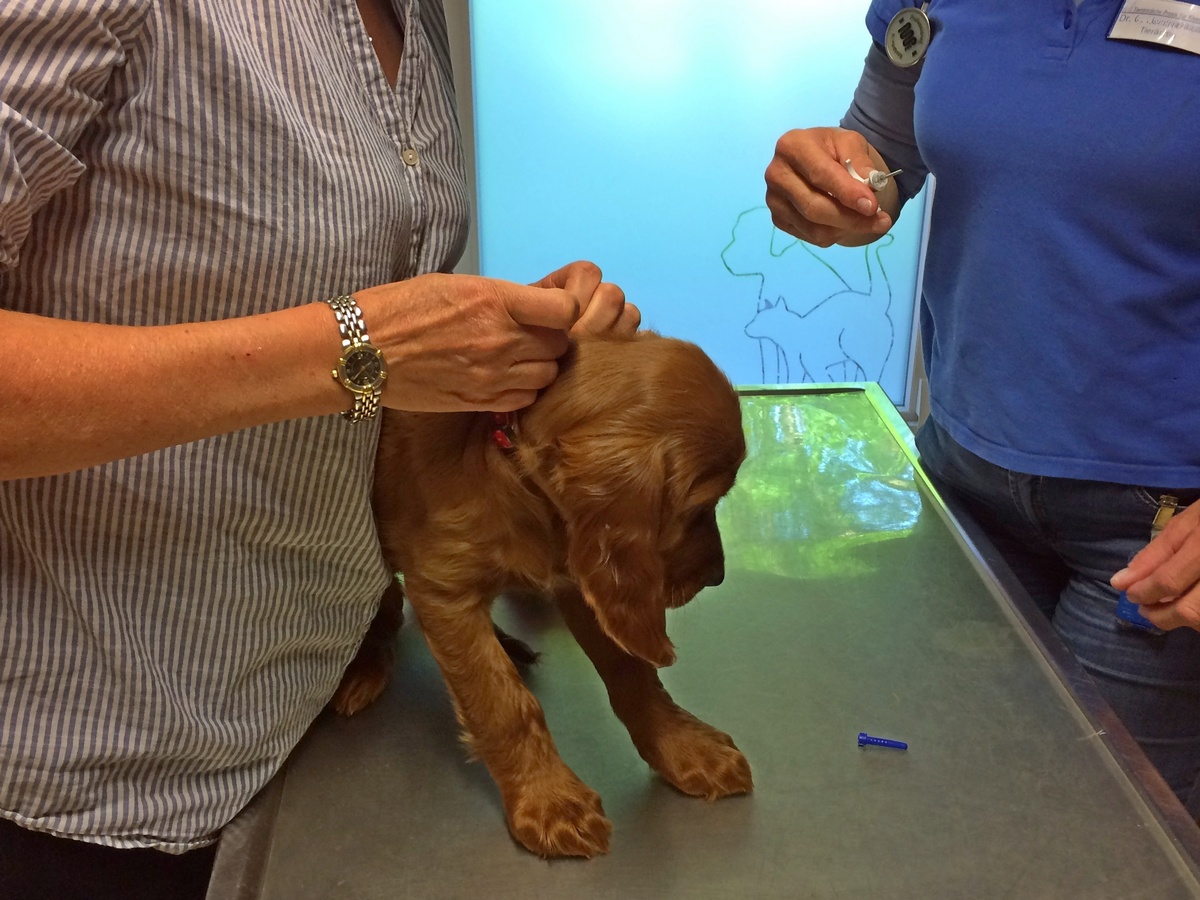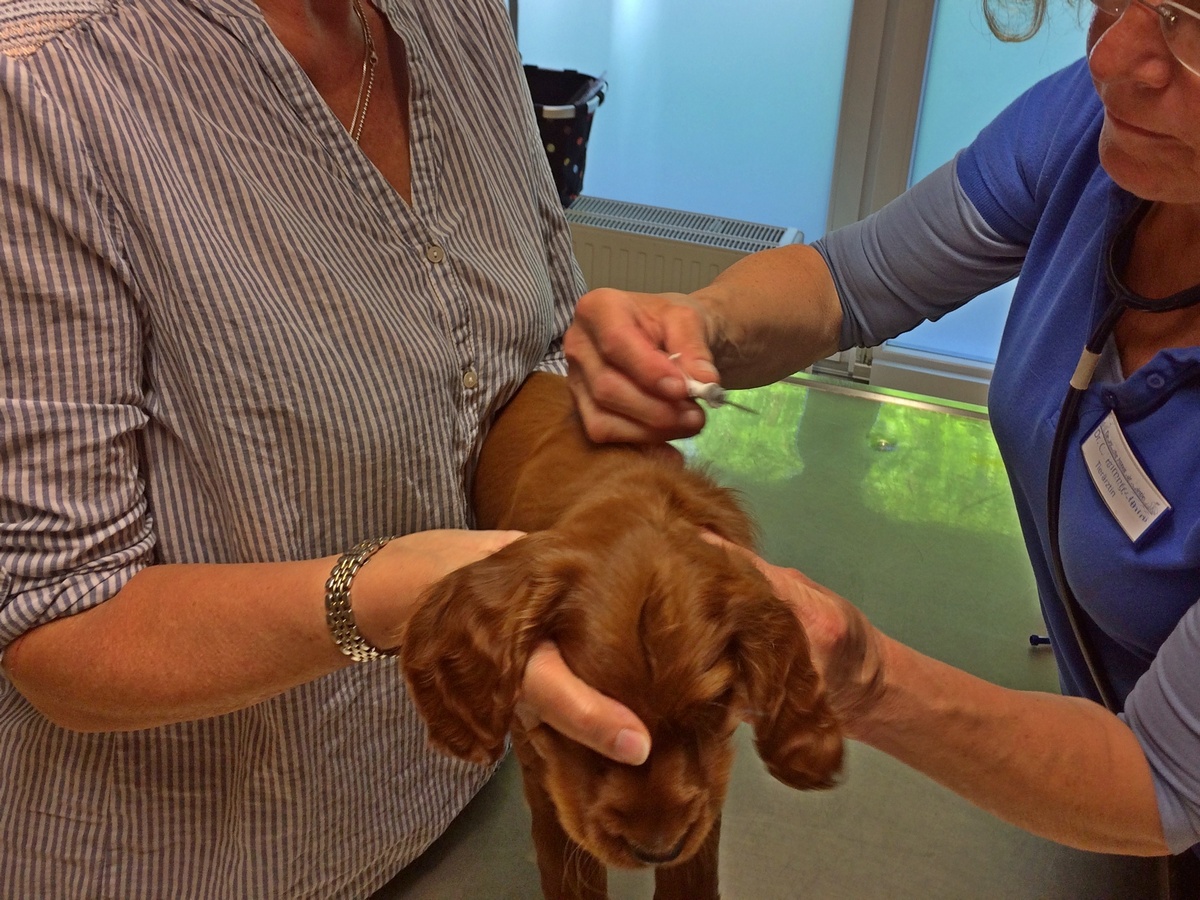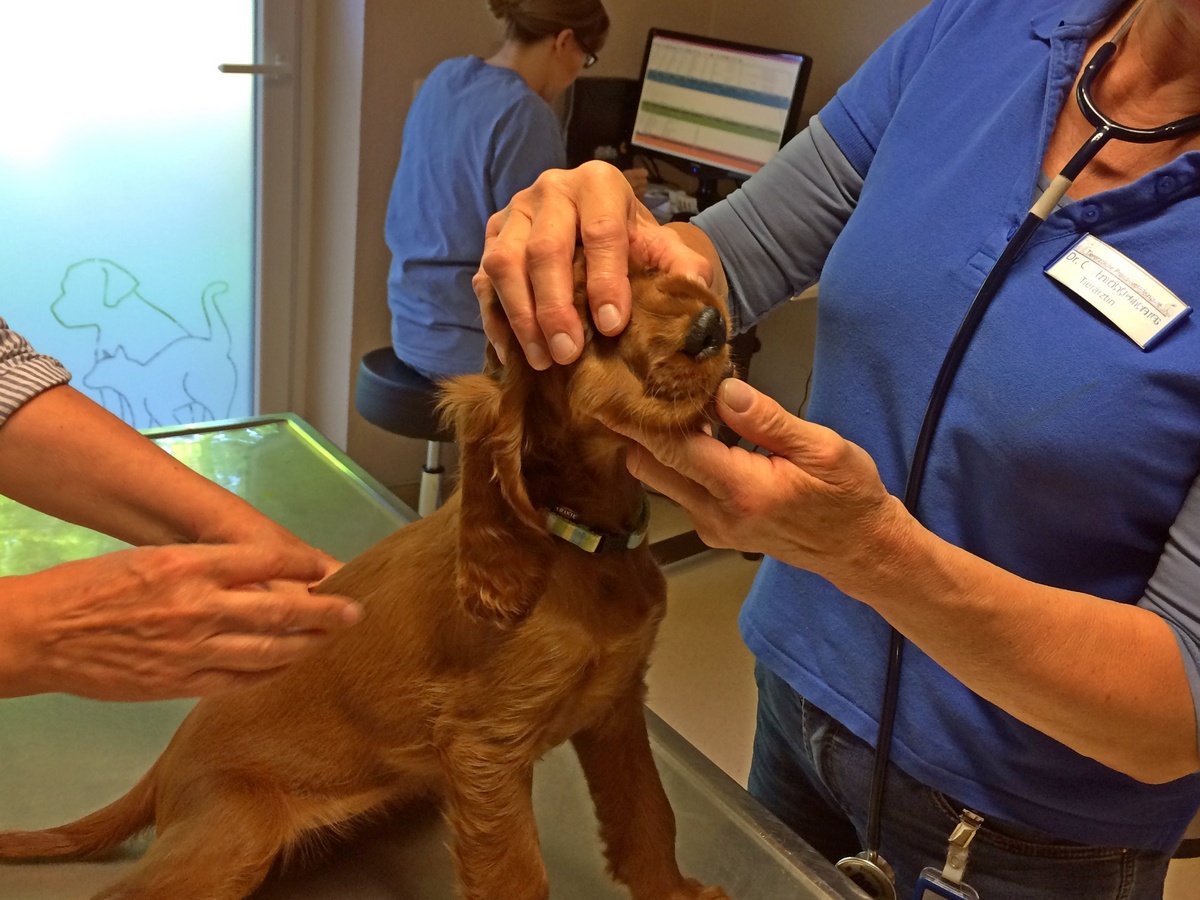 ....last, but not least Gena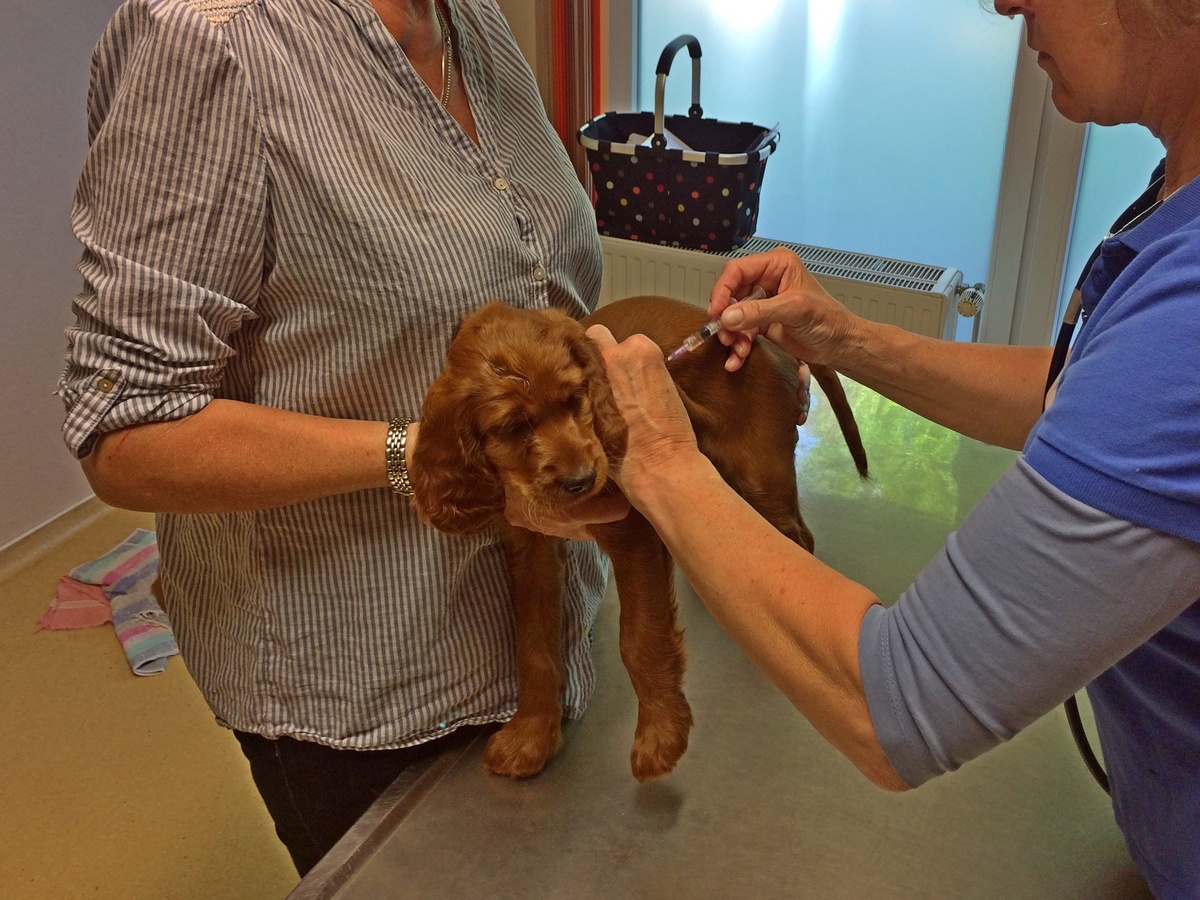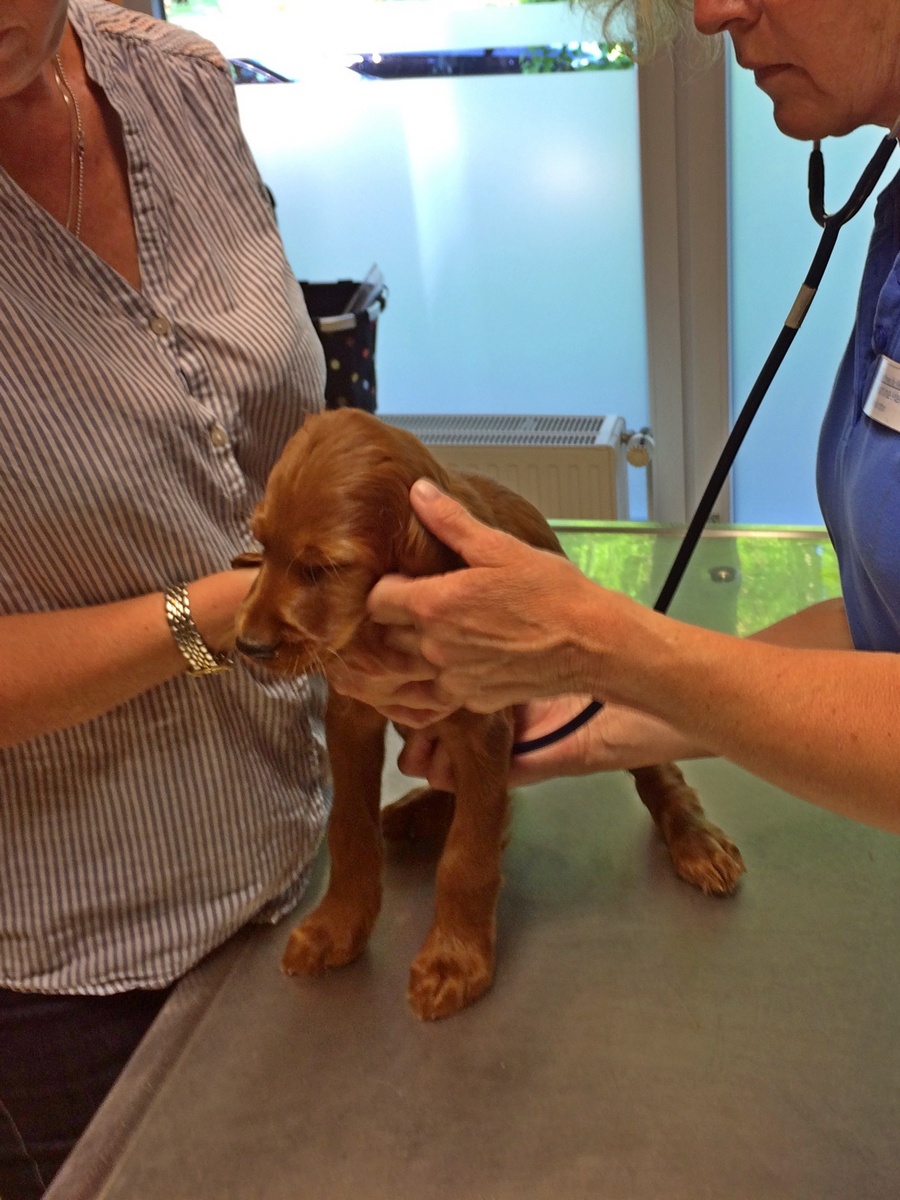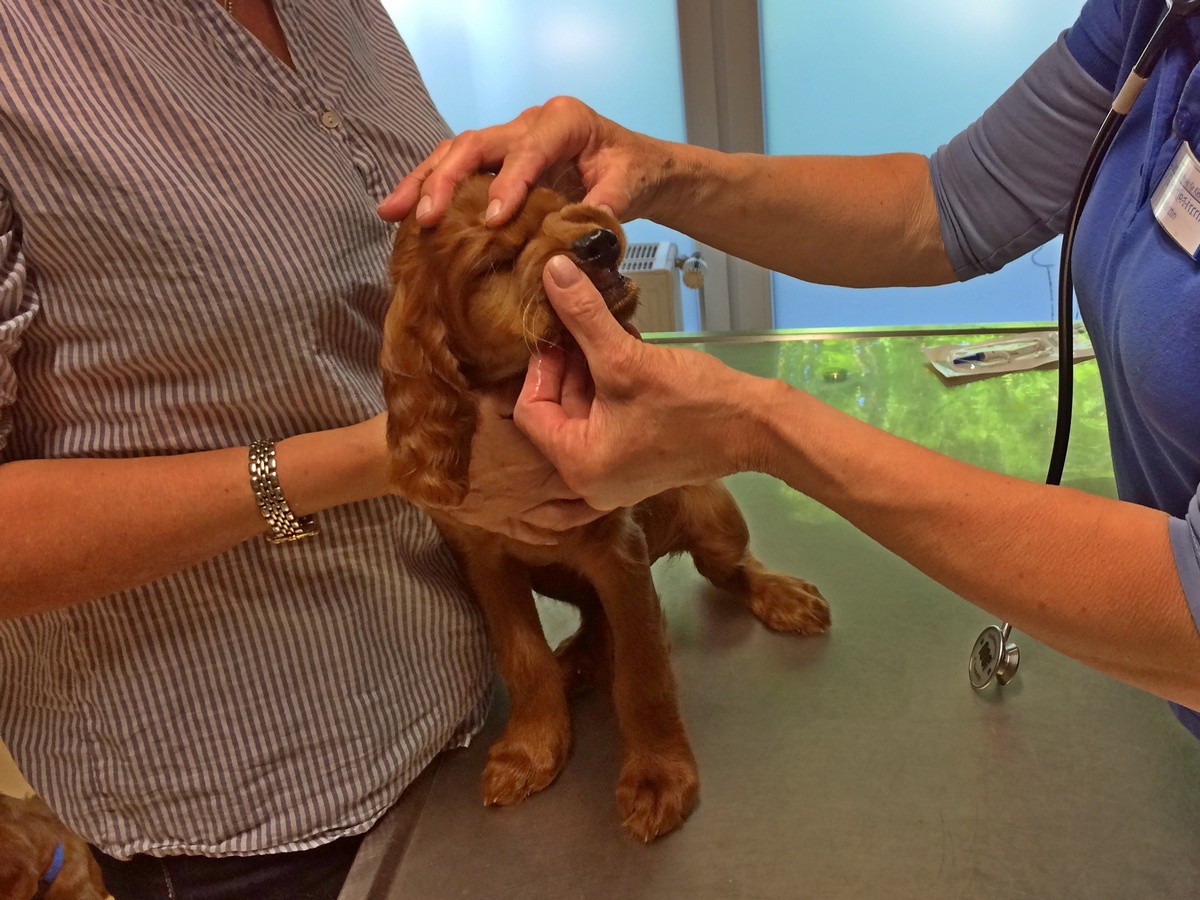 ....followed by Gaius....
First is Great Bobby's turn....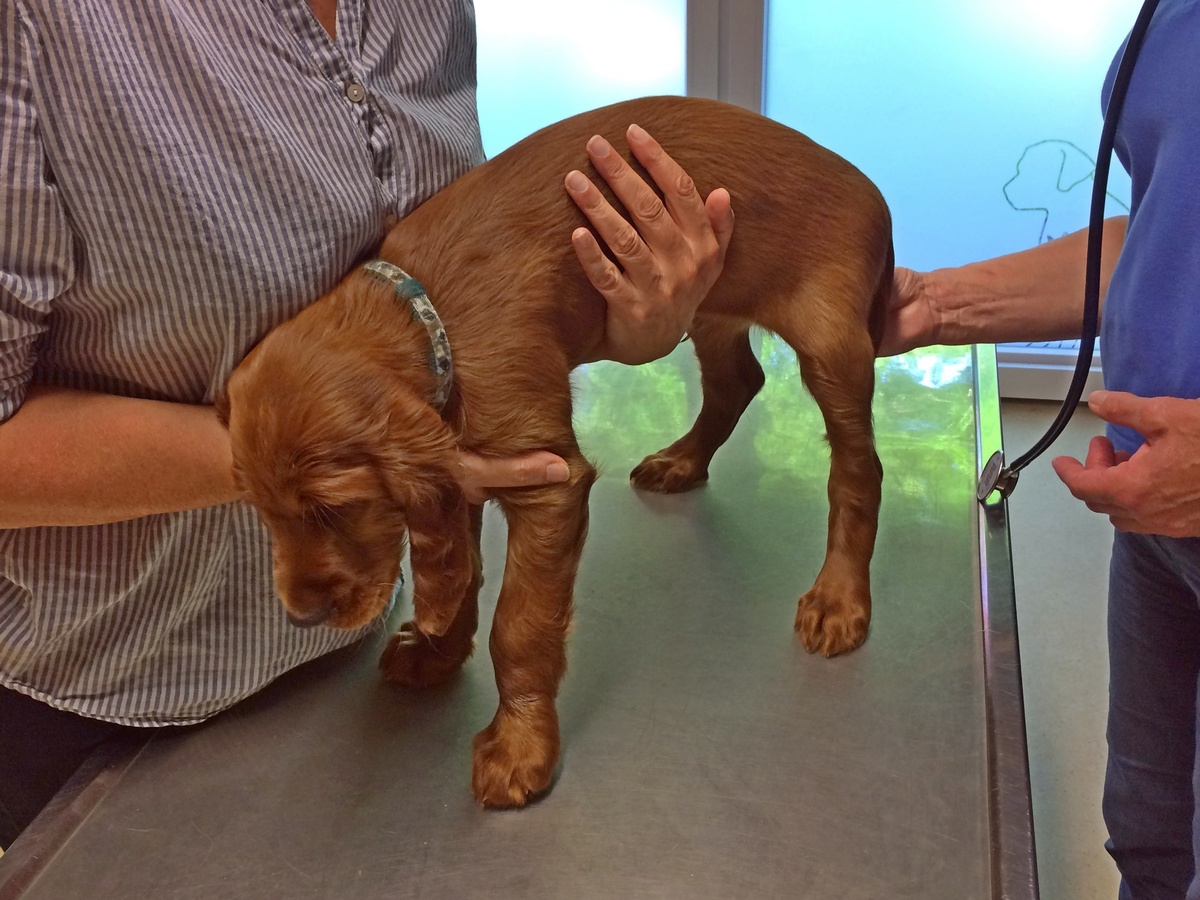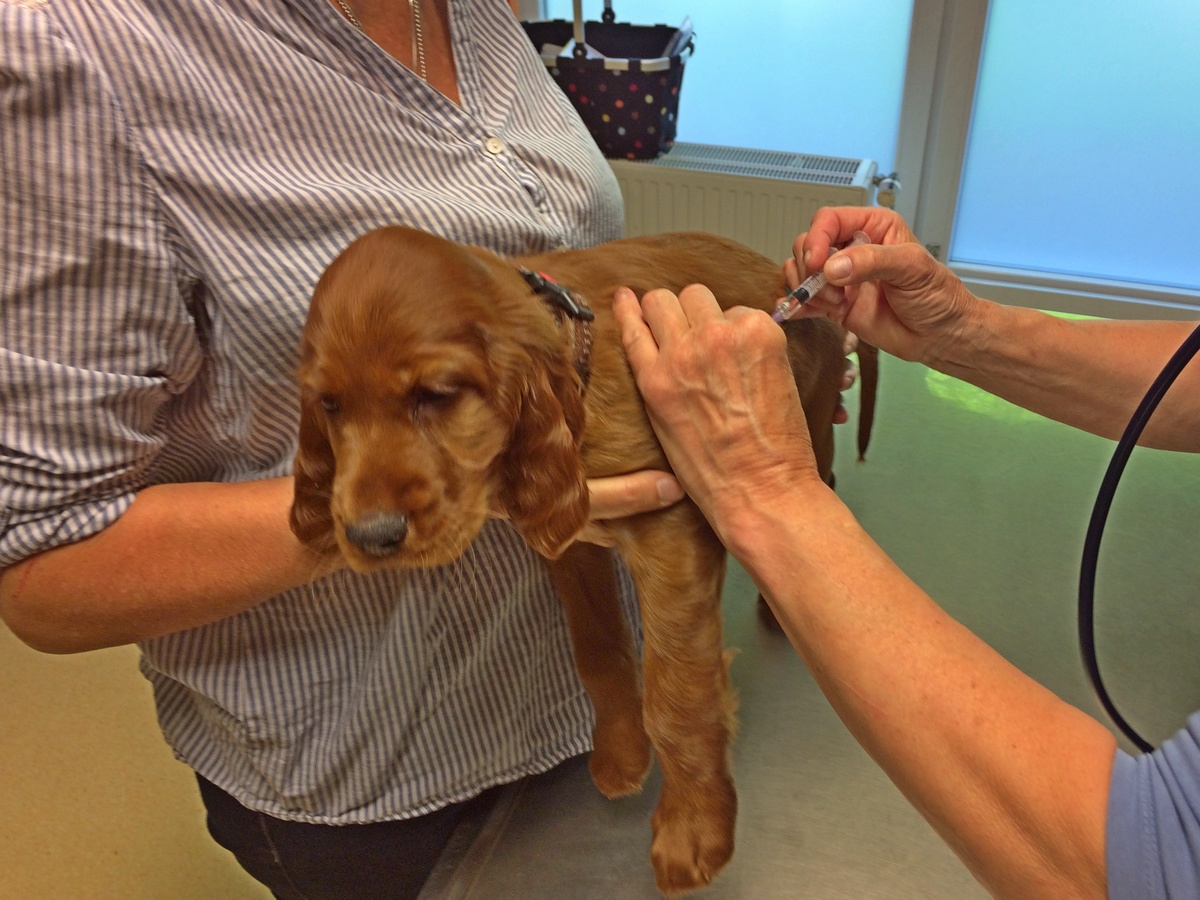 ....finally, it's Gary's turn.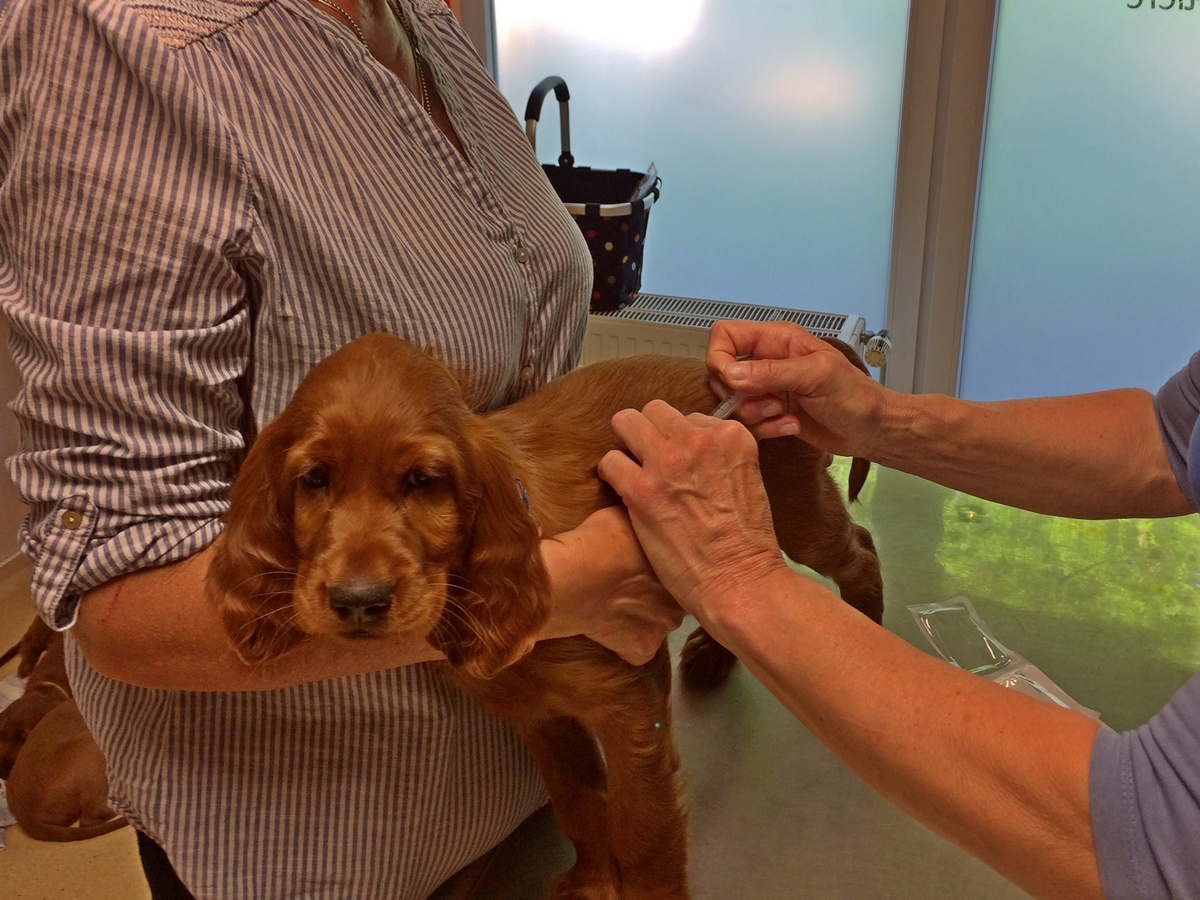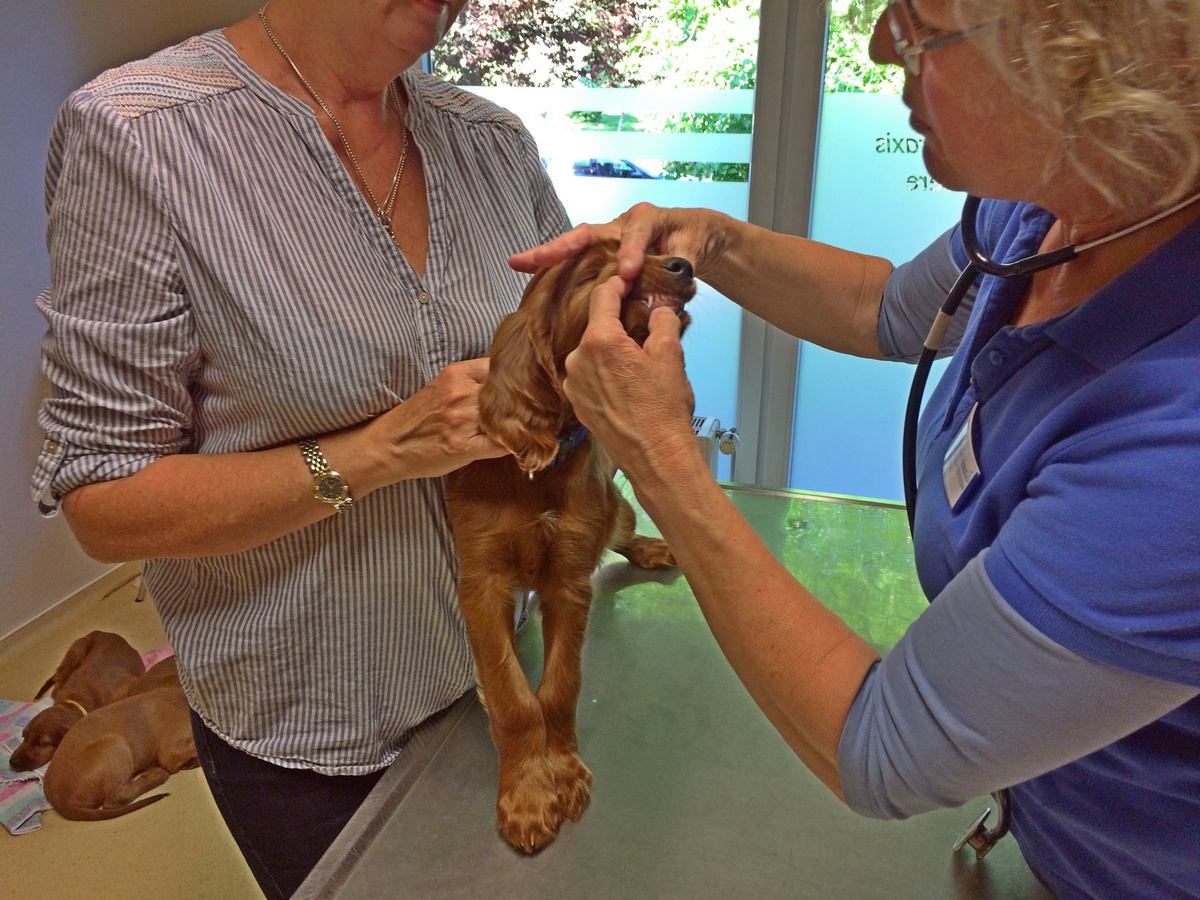 And the end is followed by big fatigue.
The little ones cuddle on the towels - there is the familiar smell.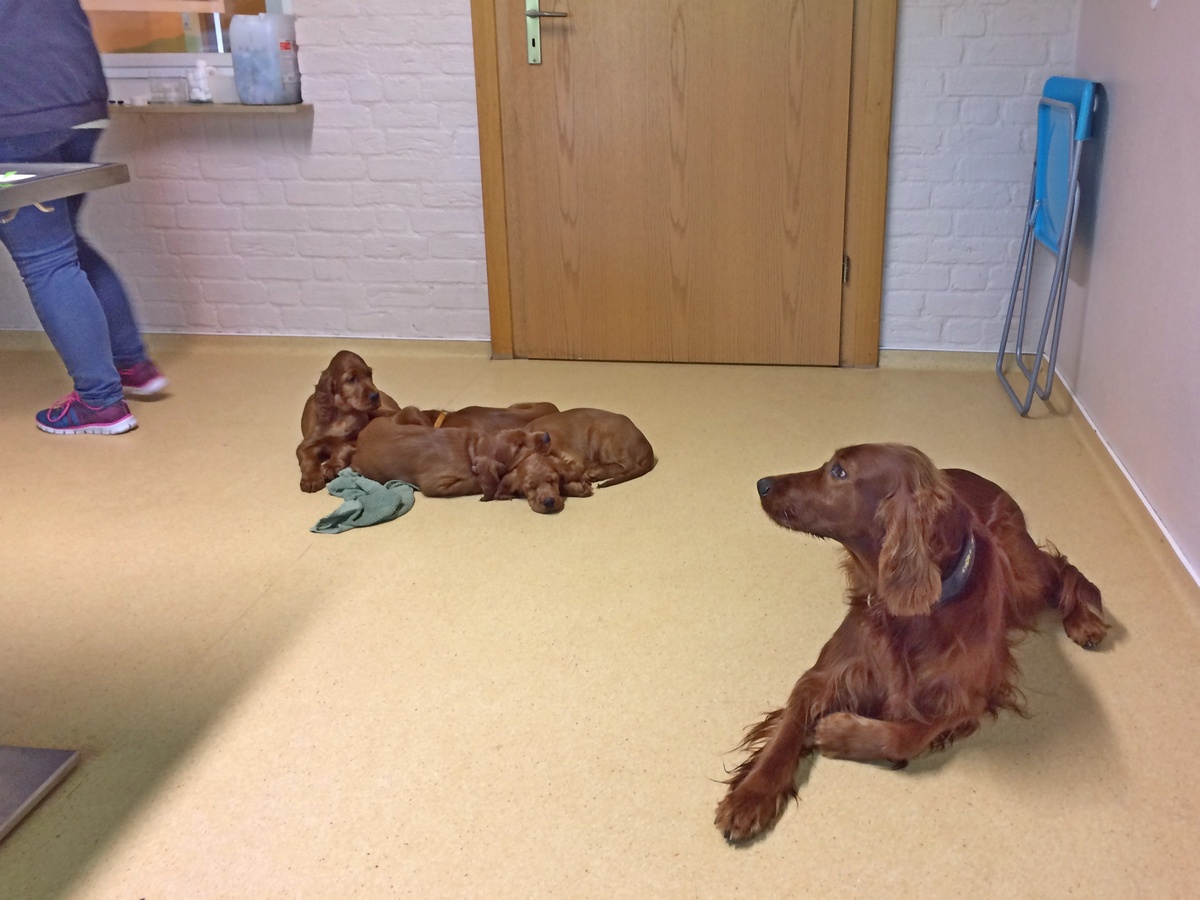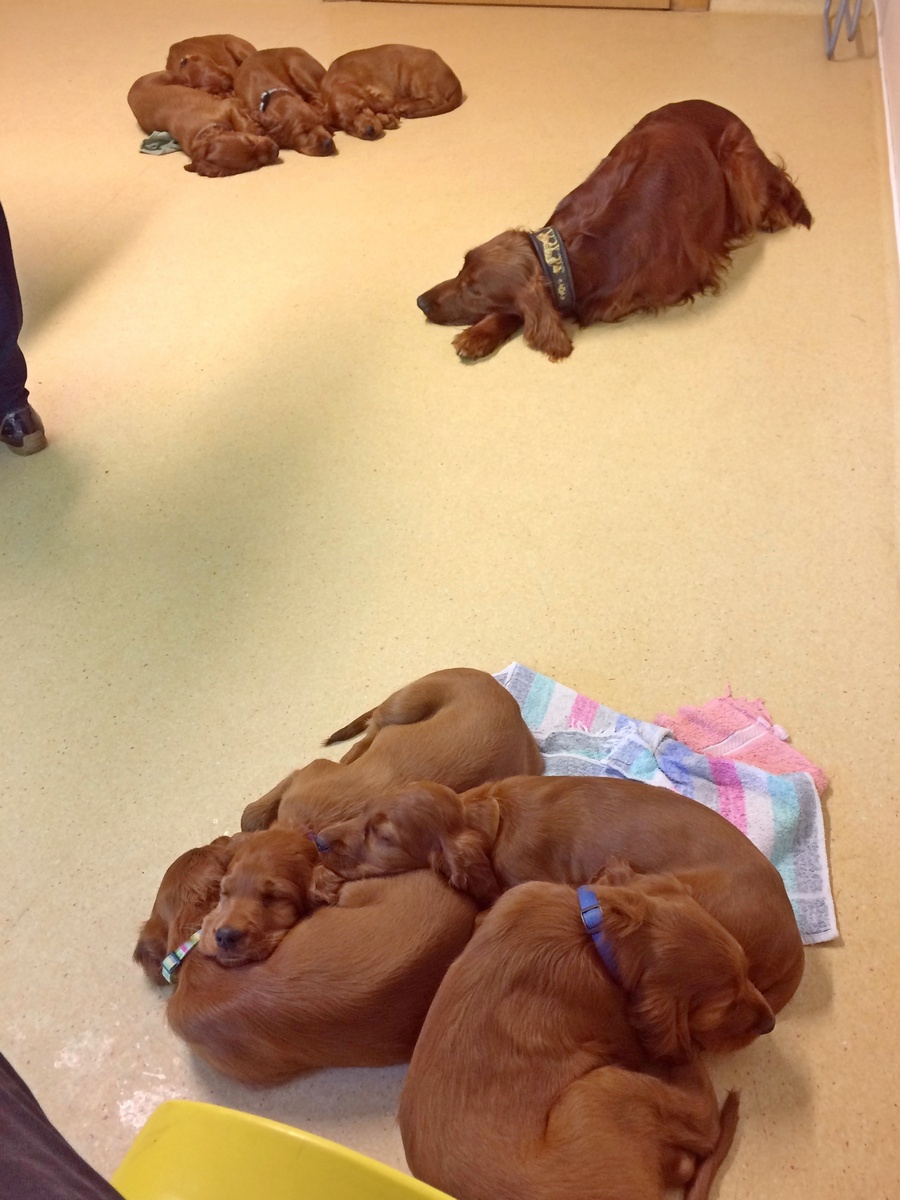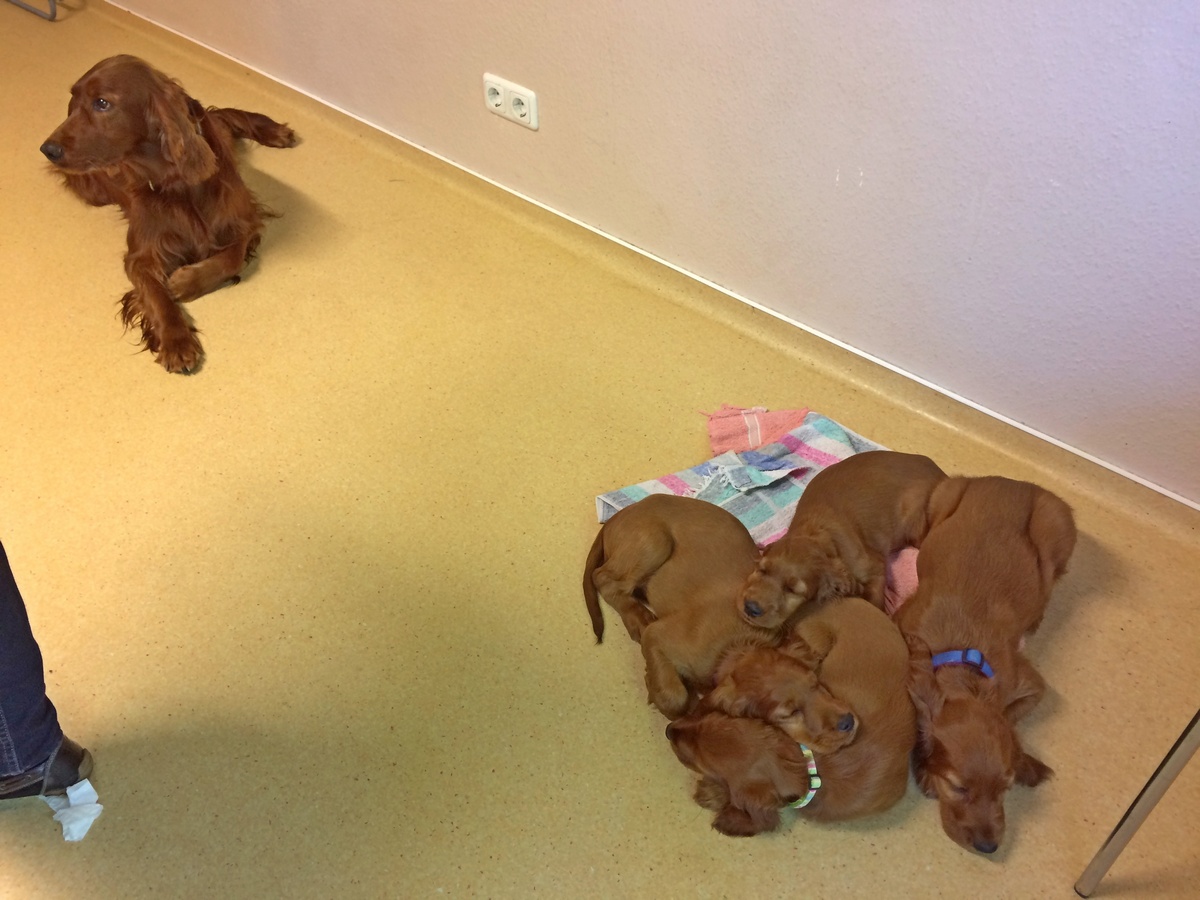 And now a less evocing but moving presentation at the end.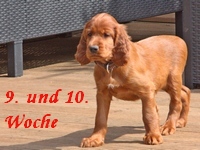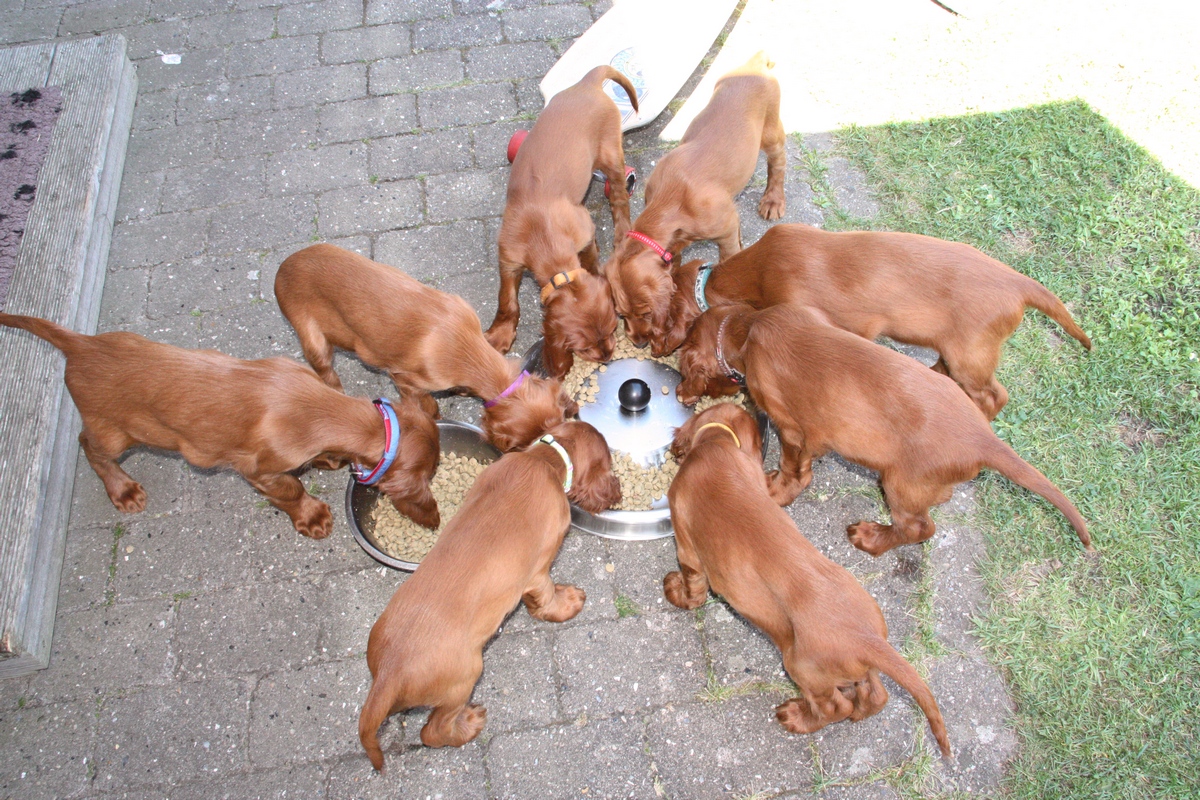 Now the feed ring is too small. The heads probably all fit next to each other, but the amount of food does not fit into the ring.
May 14, 2018, 8 weeks old (9th week)