Those who say, that fortune can not be bought, have not realized, that puppies exist.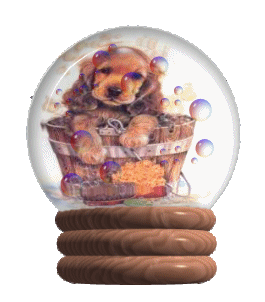 G-Litter
ex:
Diva Sugar and Spice of Lionhill
by:
Diamond Blank Dagos Goldset
Owner Bianka Schiffer Scheltwort
"Birthday" - Now there are already 7
"Birthday" - Not all are yet there - Diva with puppy No.4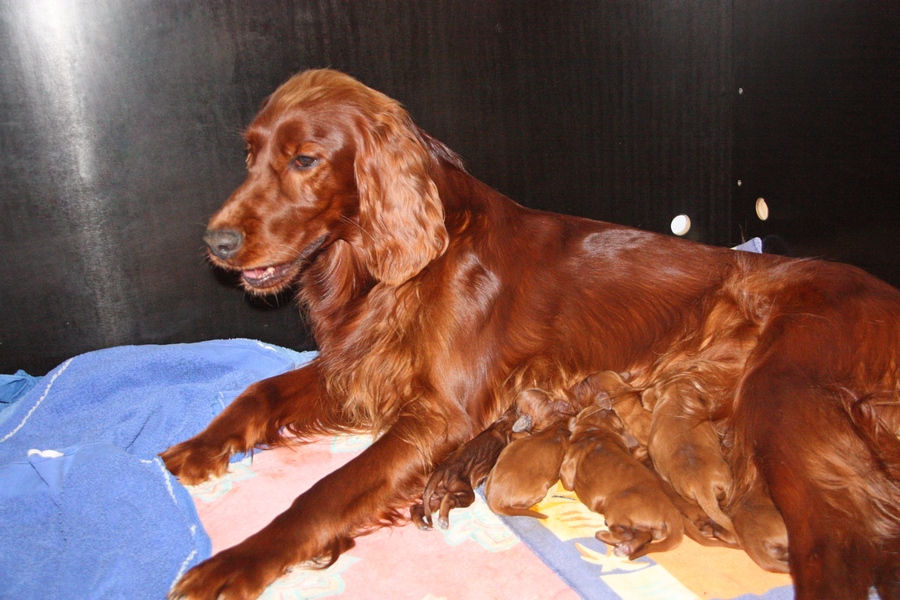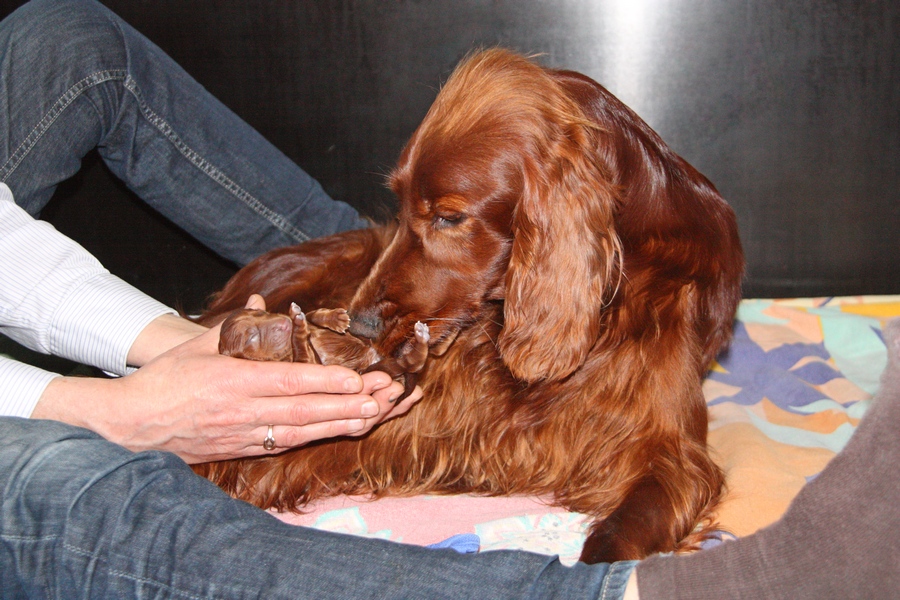 "Birthday" - tied up at dock
"Birthday" - tied up at dock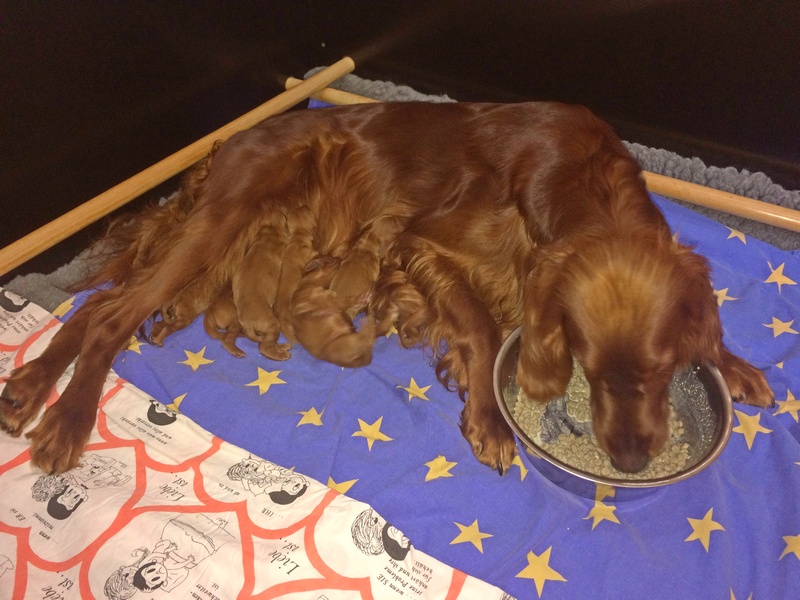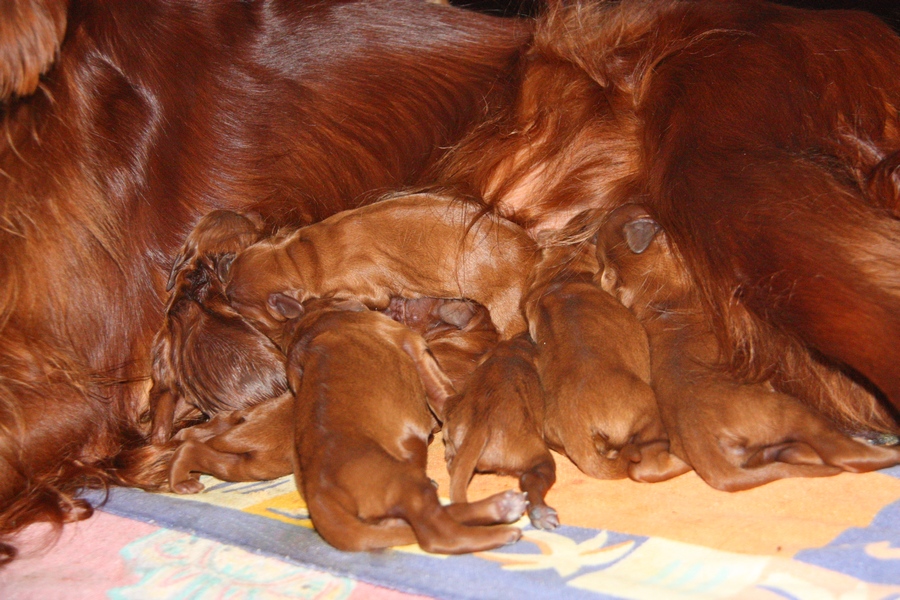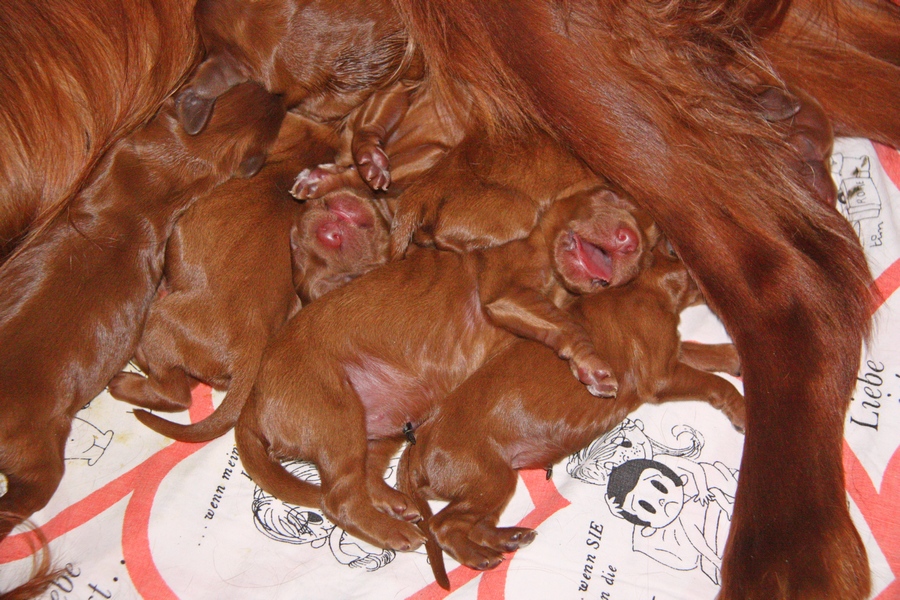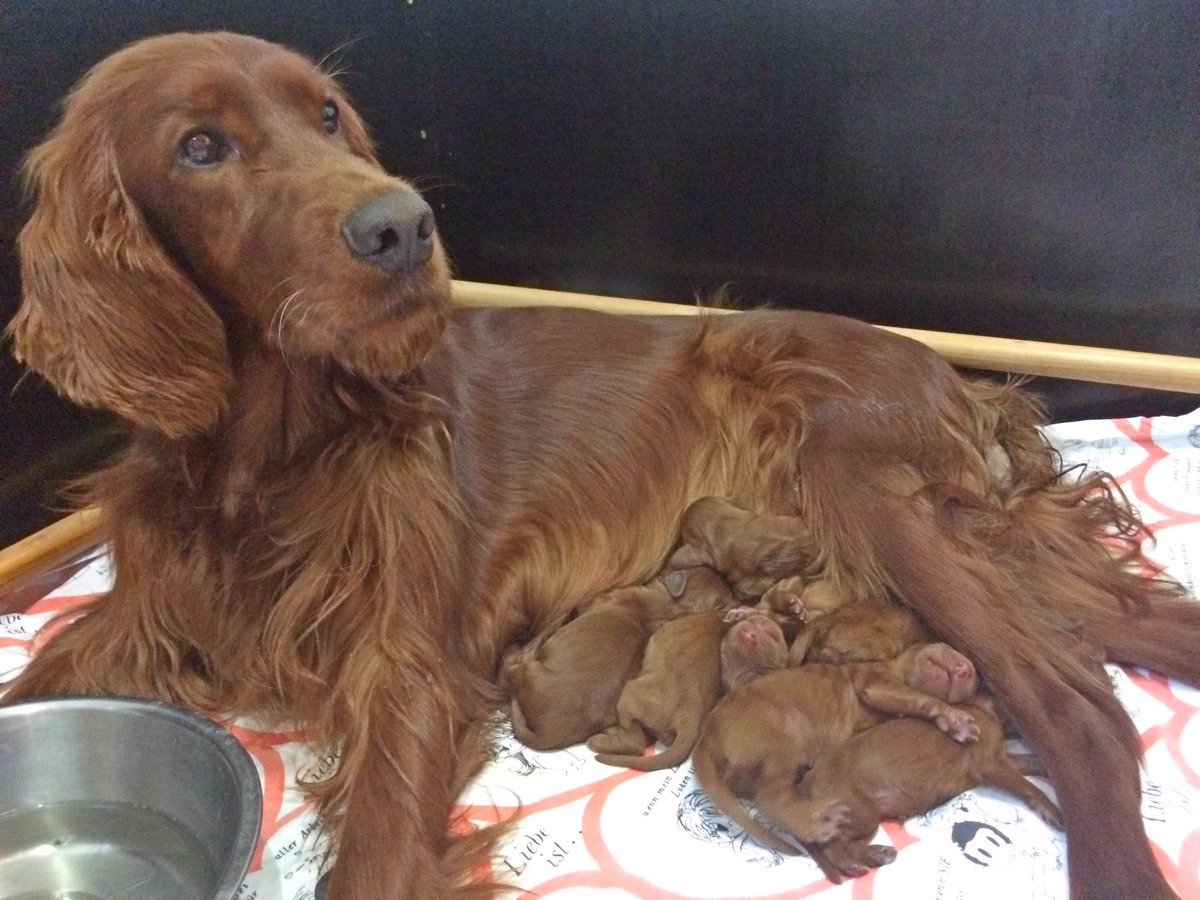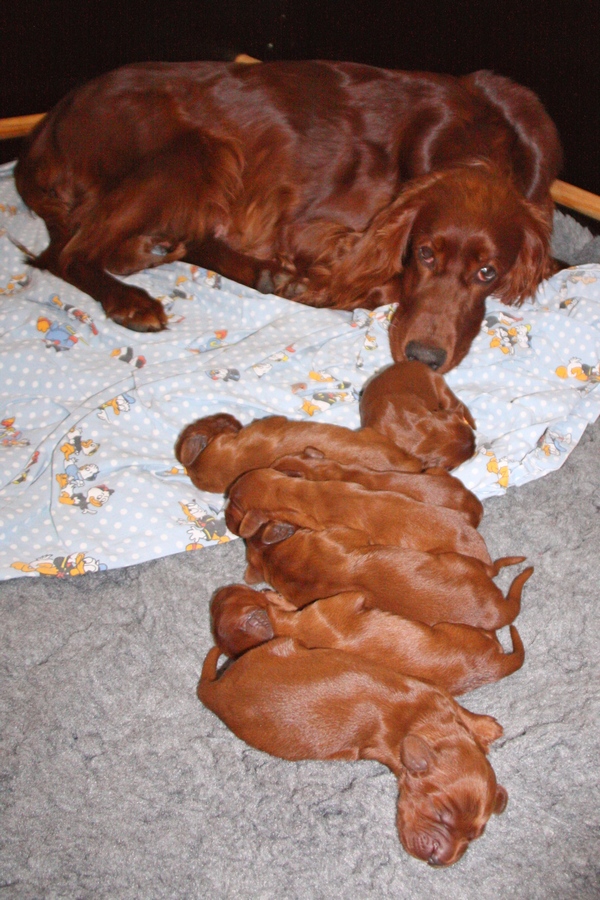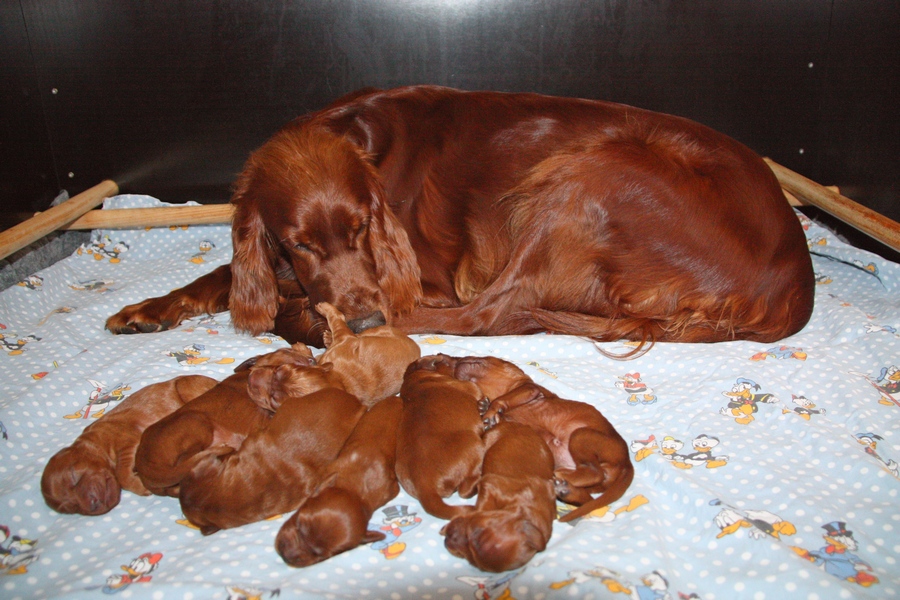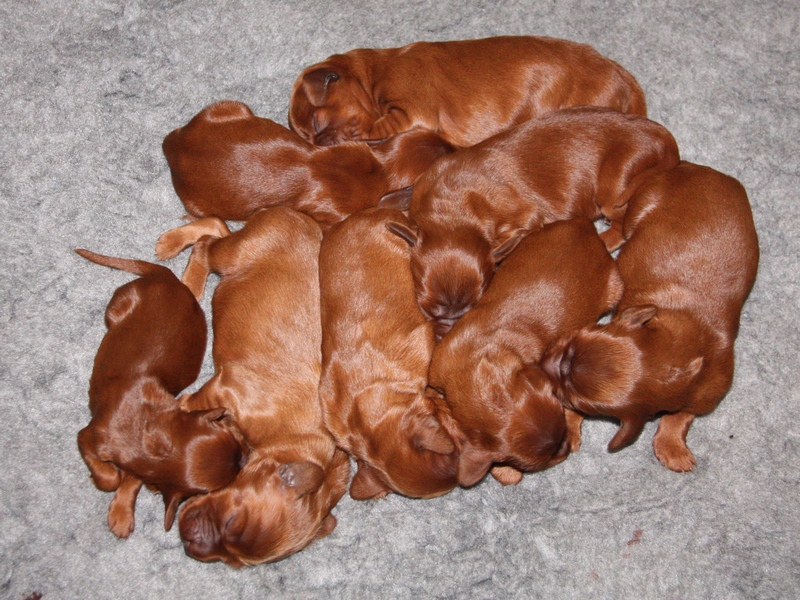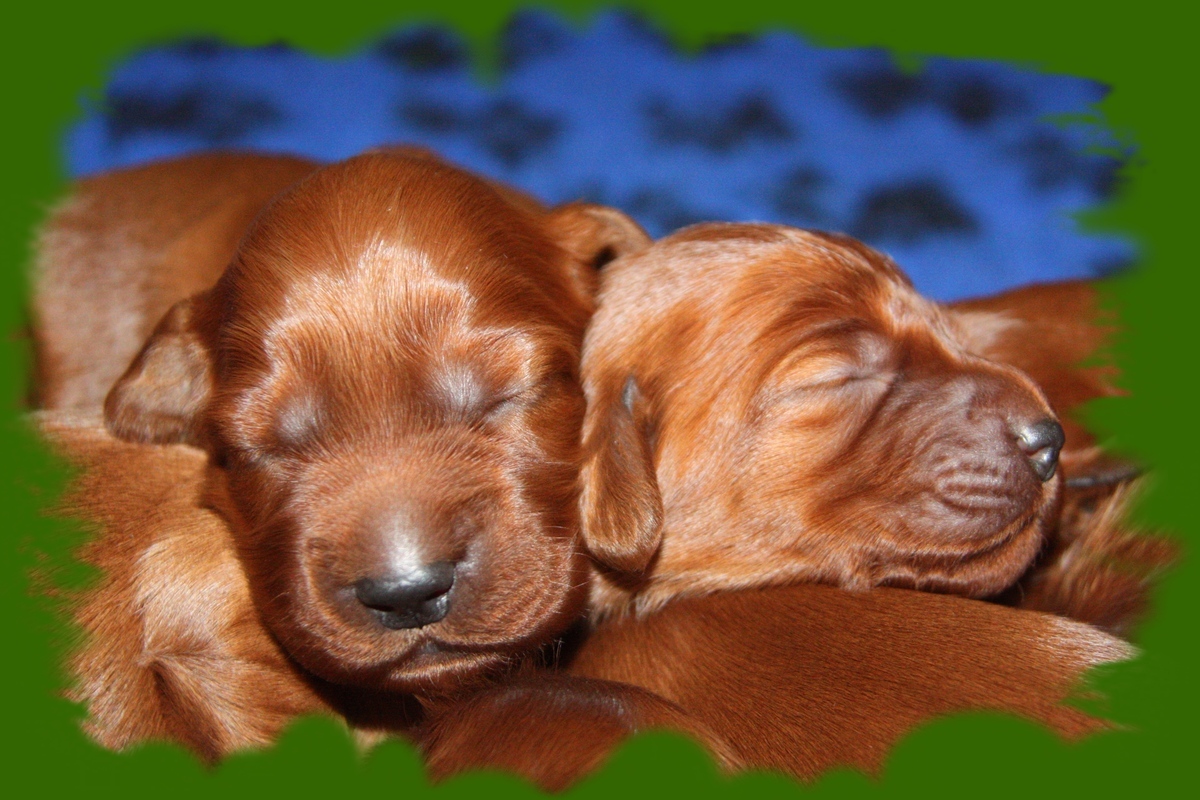 Fresh "painted" fur noses
For the daily cleaning of the puppy box the puppies have to move of course. The padded laundry basket is still sufficient for that.
March 28, 2018 -
1 week and 2 days old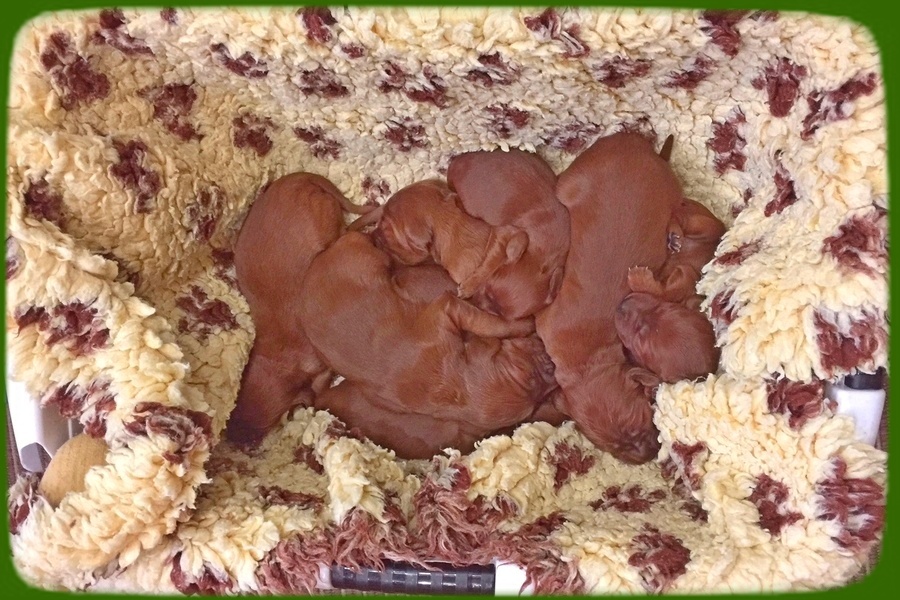 March 30, 2018 - 1 Week and 4 days old
In the past, Diva's grandmother Tayla has often and quite successfully dug for mice. Now that Diva has puppies, she also starts to get interested in digging. But not so successful ... not yet.
March 30, 2018 - 1 Week and 4 days old
After about one week Diva introduces "feeding times". That means, she is no longer in the puppy box all the time, but goes outside in between. Sometimes she lies just in front of the puppy box, i.e. outside - but still "reachable" for the little puppy noses. Accordingly, the excitement is: You can smell Mama but not find her.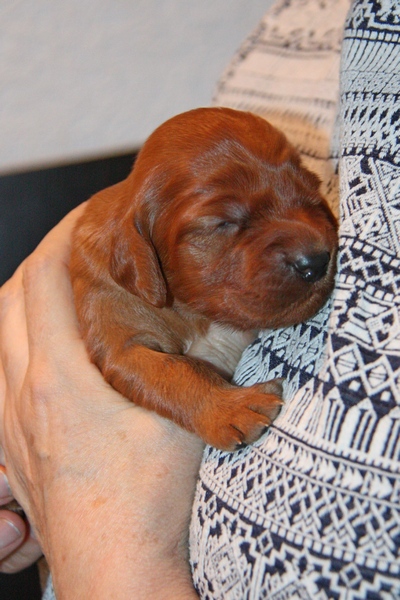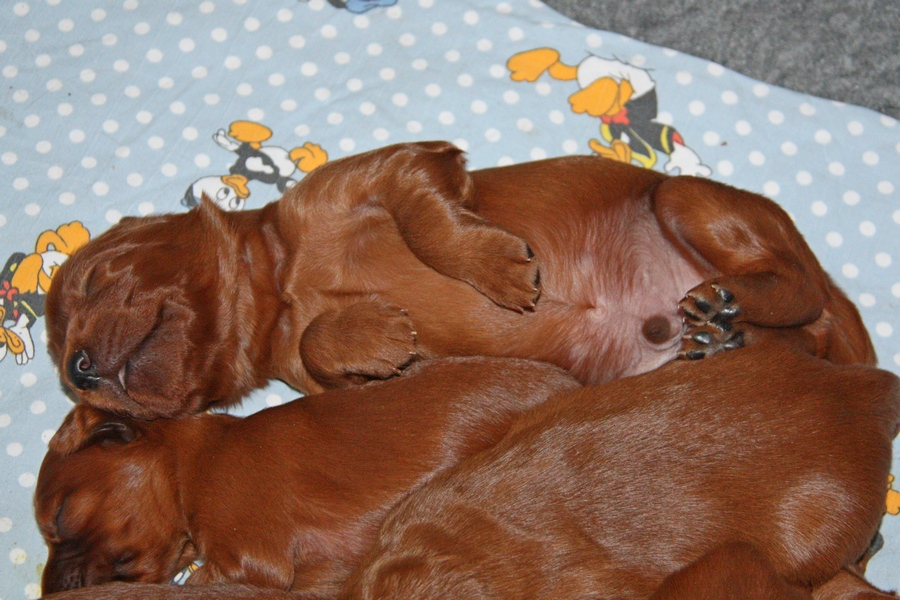 April 1, 2018 - 1 week and 6 days old
On her first litter, Diva had no urge to give her puppies a "nice home". This time she oriented herself to her Mama Anouk (see D-litter) and started to dig a big hole in the hedge. Almost every day she goes and does some beautification work.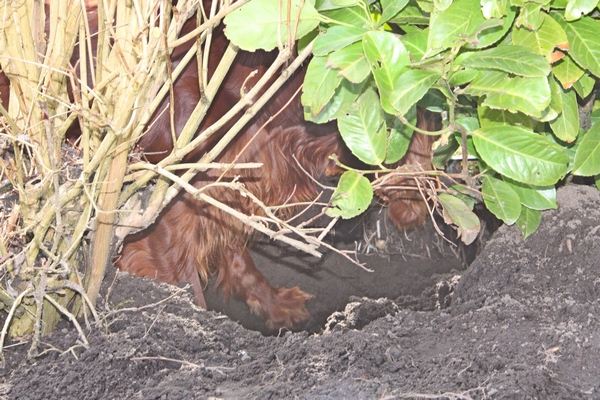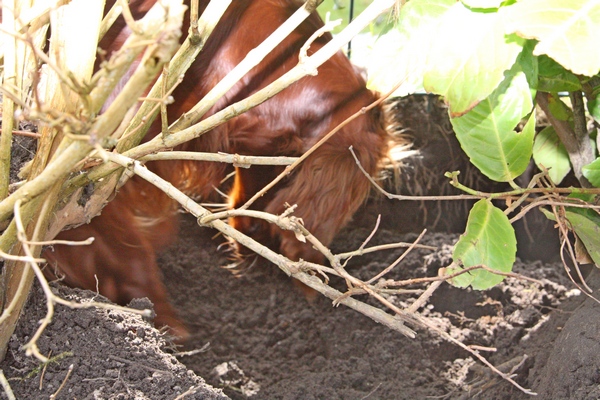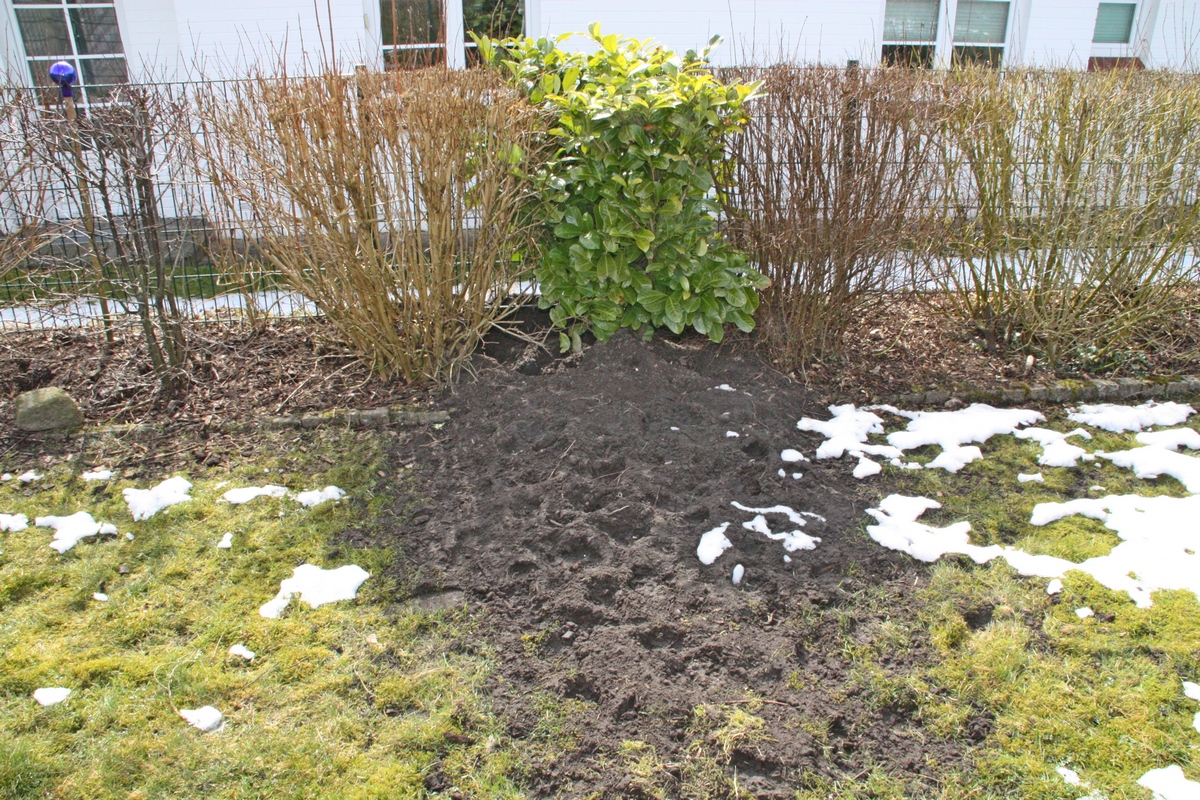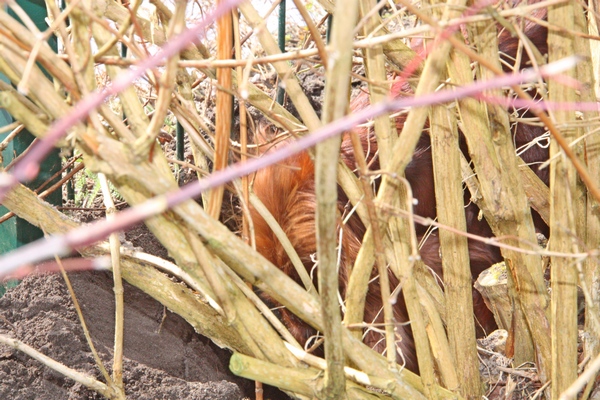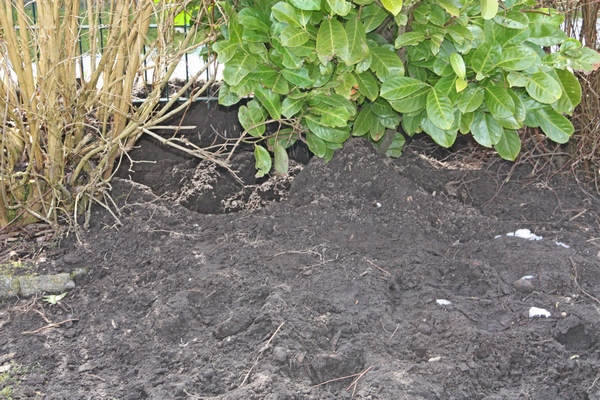 April 2, 2018 - 2 weeks old
Slowly all begann to move inside of the puppy box. Everyone is still very shaky on their feet. Also, when their eyes are almost open, they still follow their little noses.
Also, the puppy box offers enough space to go on a discovery tour! That is not enough for everyone. The first escape attempt does not work, because the edge is still too high! :-))
However, the "puppy batteries" are quickly empty. In the end, everyone comes together again to warm each other - and to wait for Mama.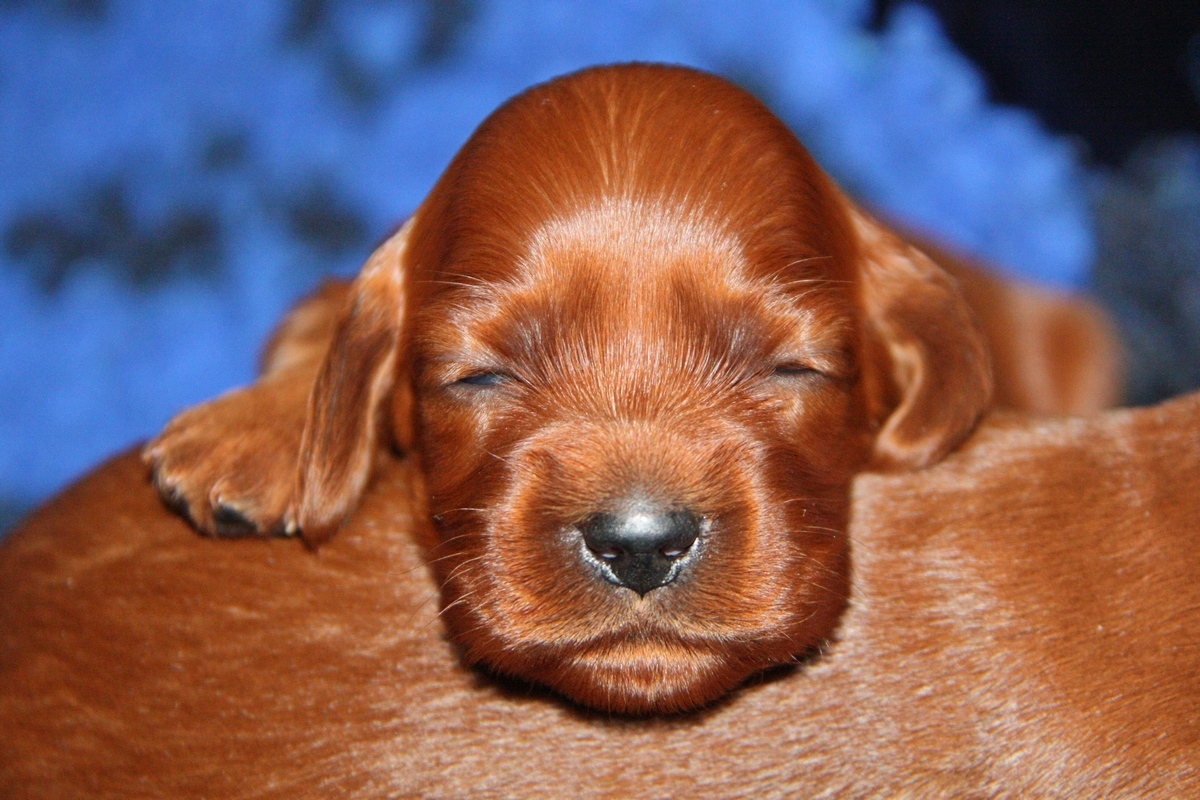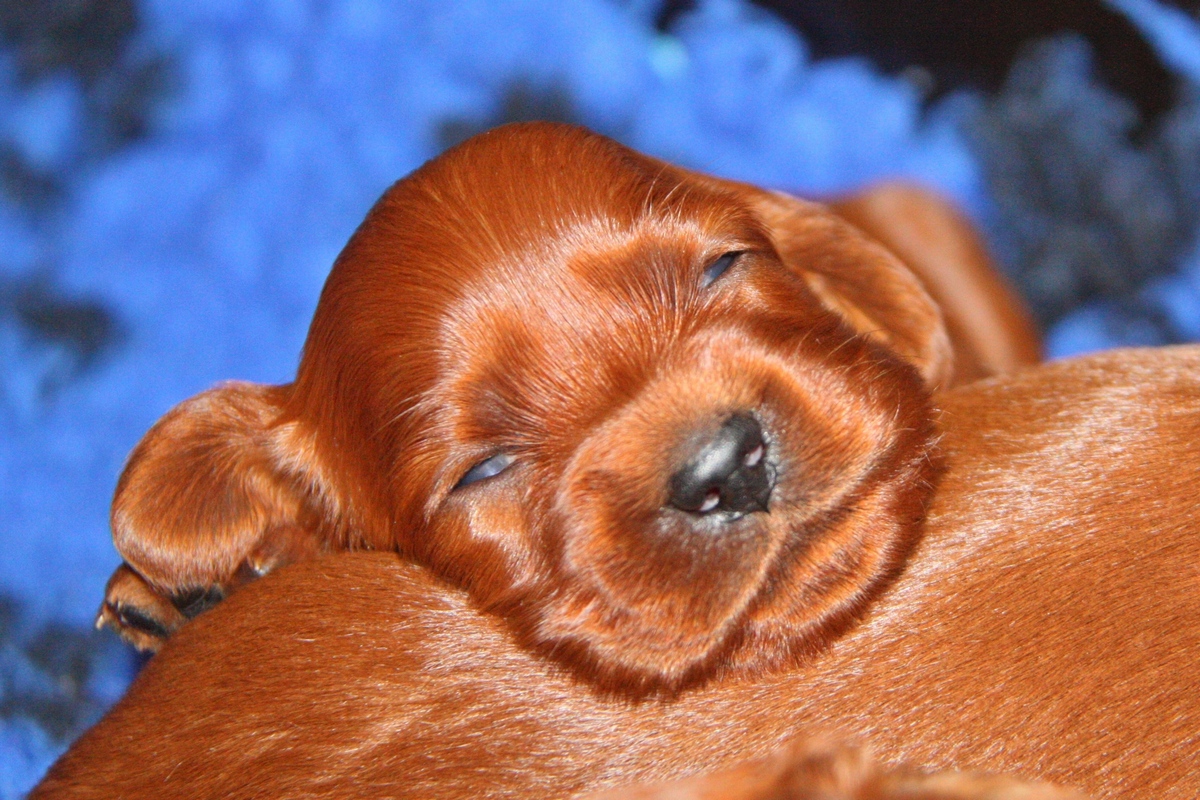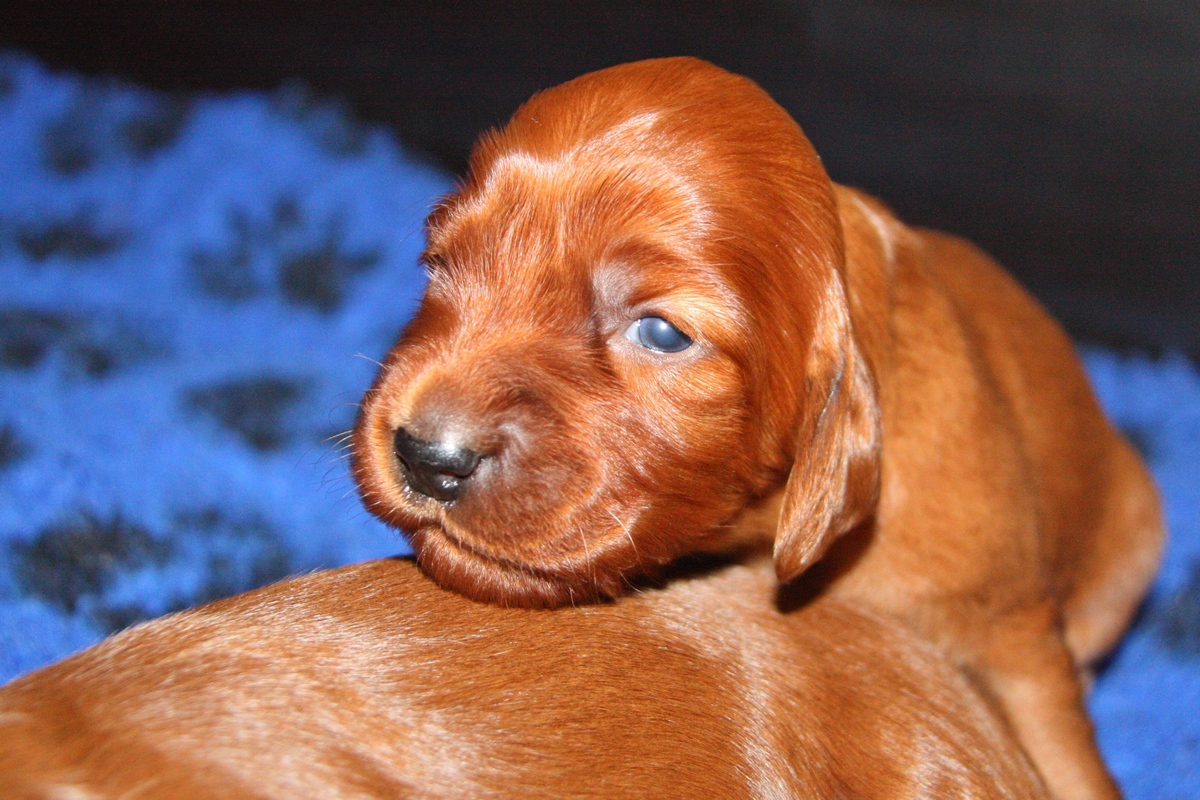 It's like an addiction!!!
You just can not resist, photographing the little ones all time again and again.
Every time looking through the lens, you think that is THE snapshot.
And that's it, one more beautiful, than the other --- snapshot and puppy !!!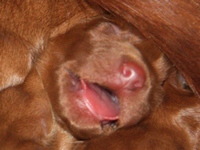 March 20, 2018 - 1 day young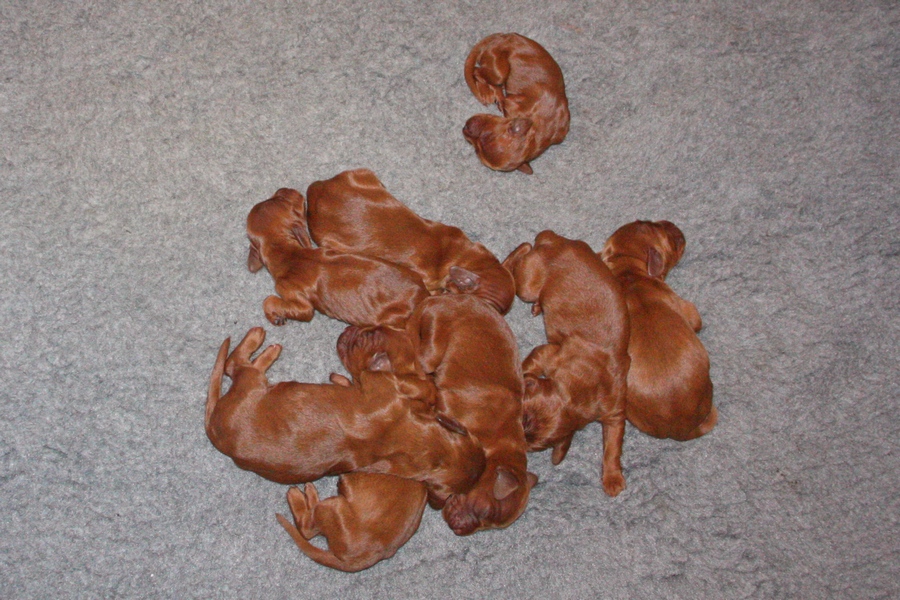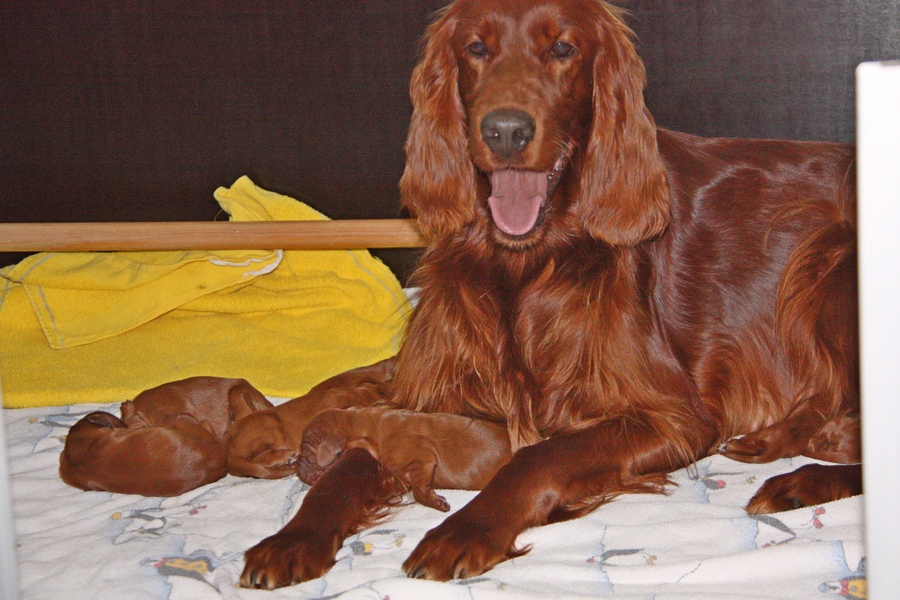 Feeding pause - also for Mama Diva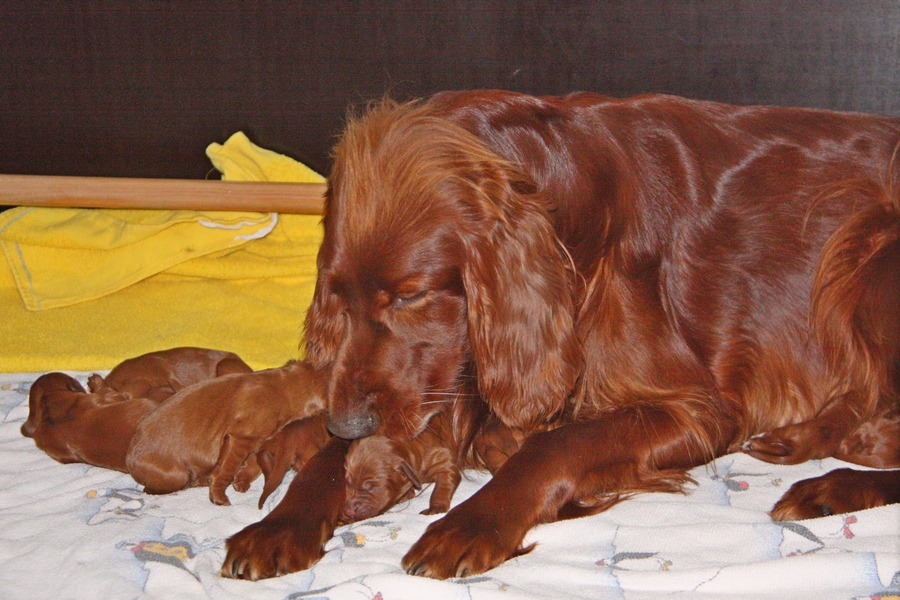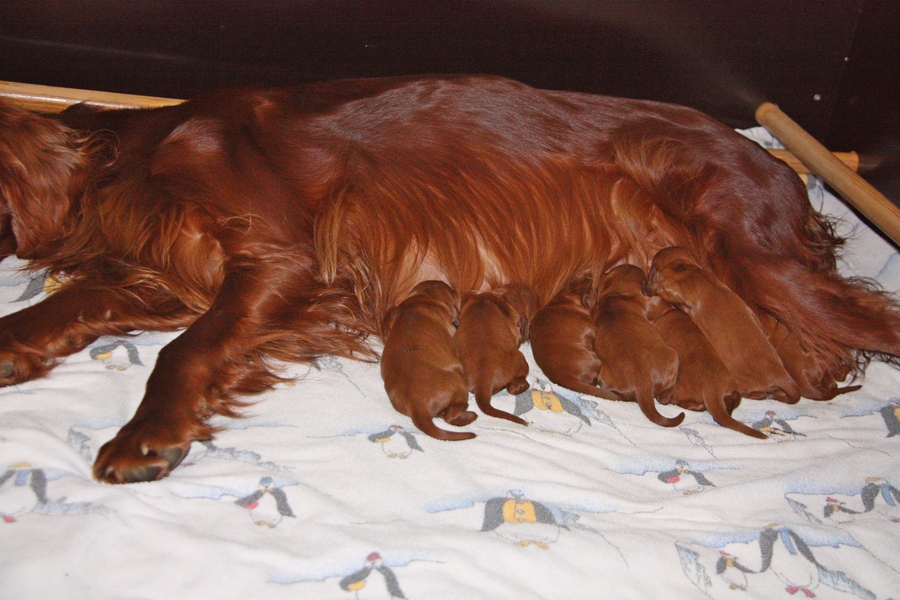 All satisfied and in a good mood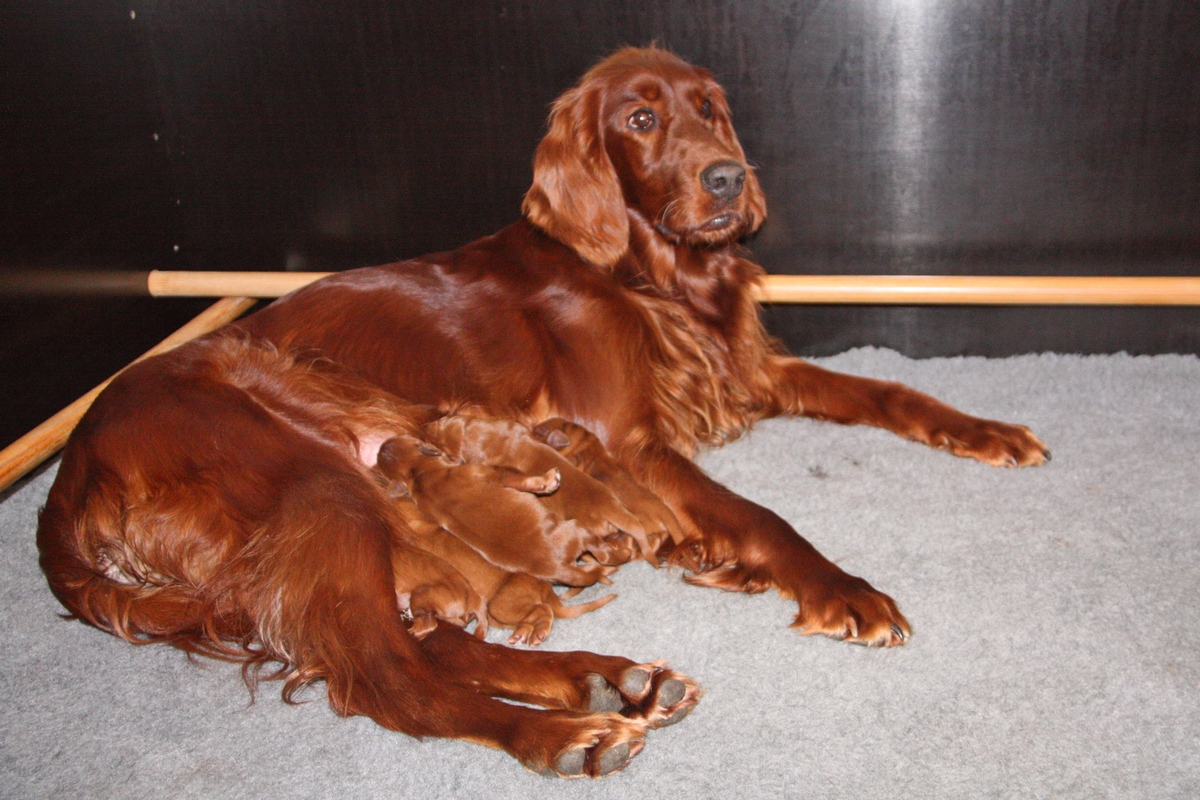 Totally relaxed !!! We "practice" for later, when we grow up.
Which leads to the fact that one or the other of our setters with age 4 still would like to be on the arm !!!
:-)) :-)) :-))
March 21, 2018 - 1 week and 5 days old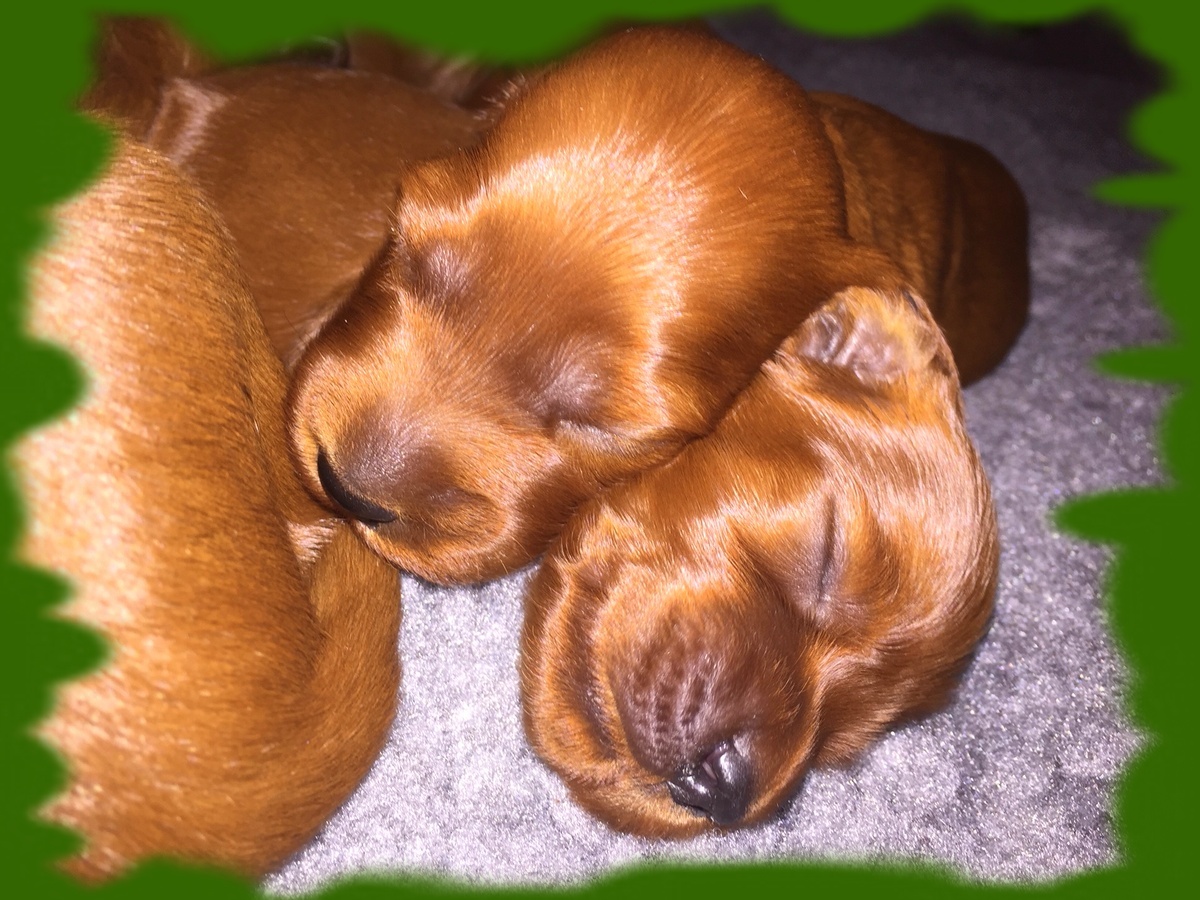 March 25, 2018 - 6 days young
Our grandchildren Saphia and Avia are visiting the puppies. Diva accepts that. But although she knows the two well, they belong to "her pack," she always stays nearby to take care.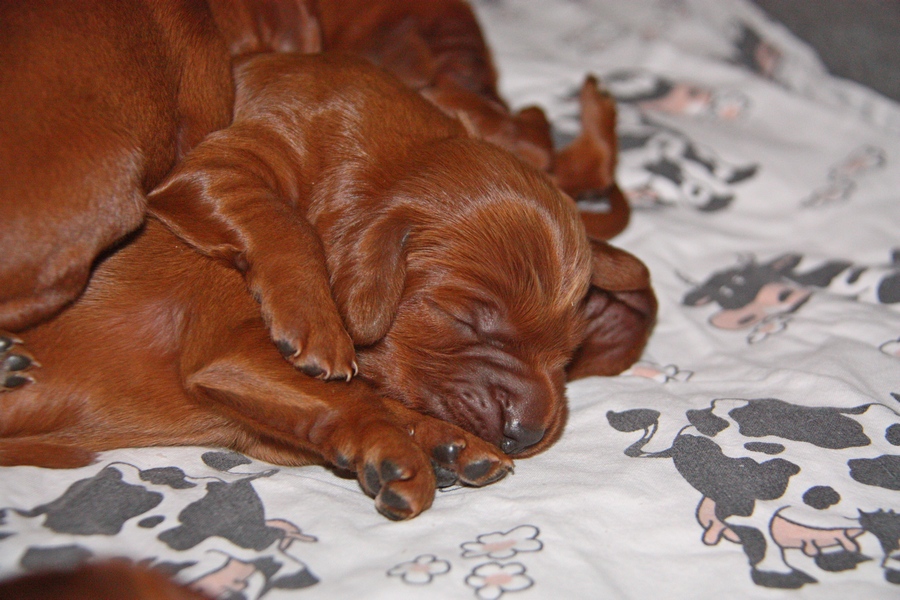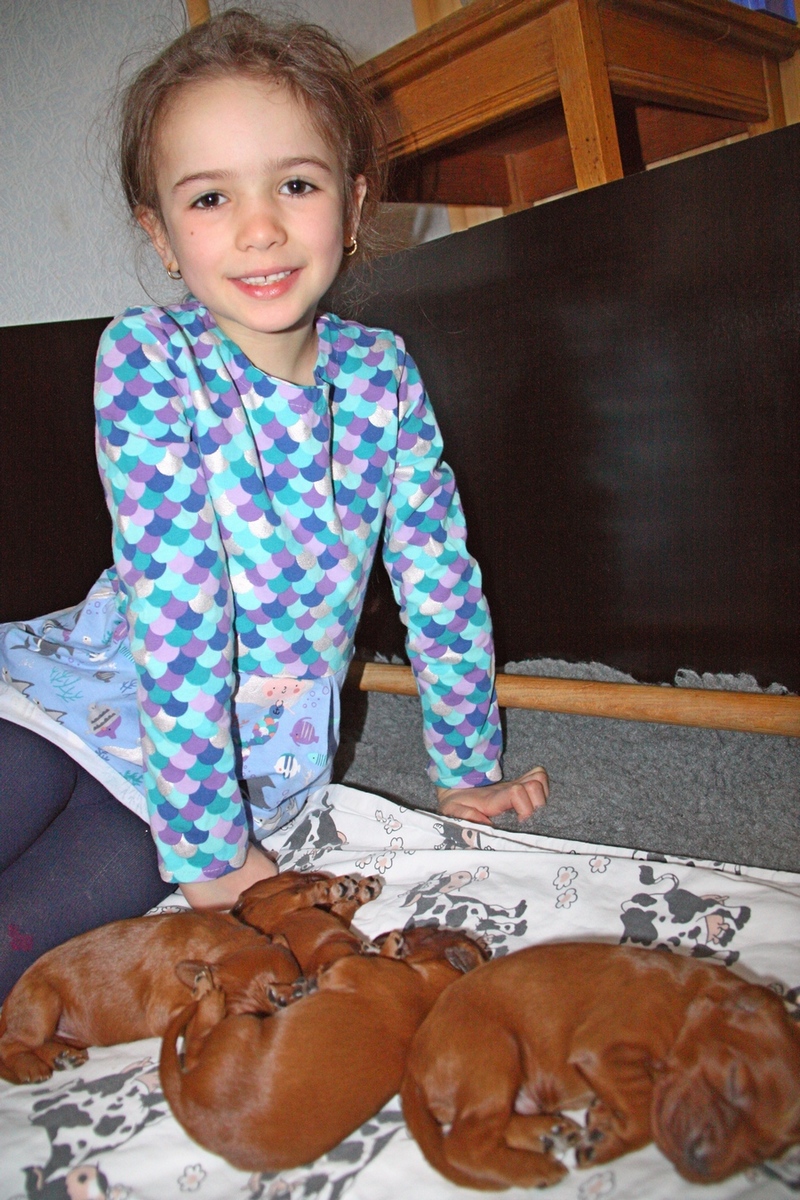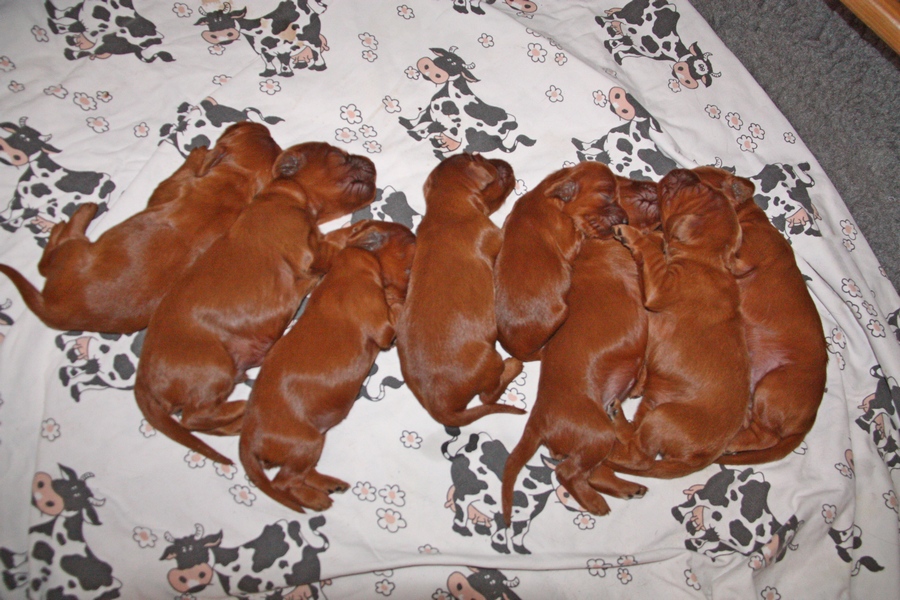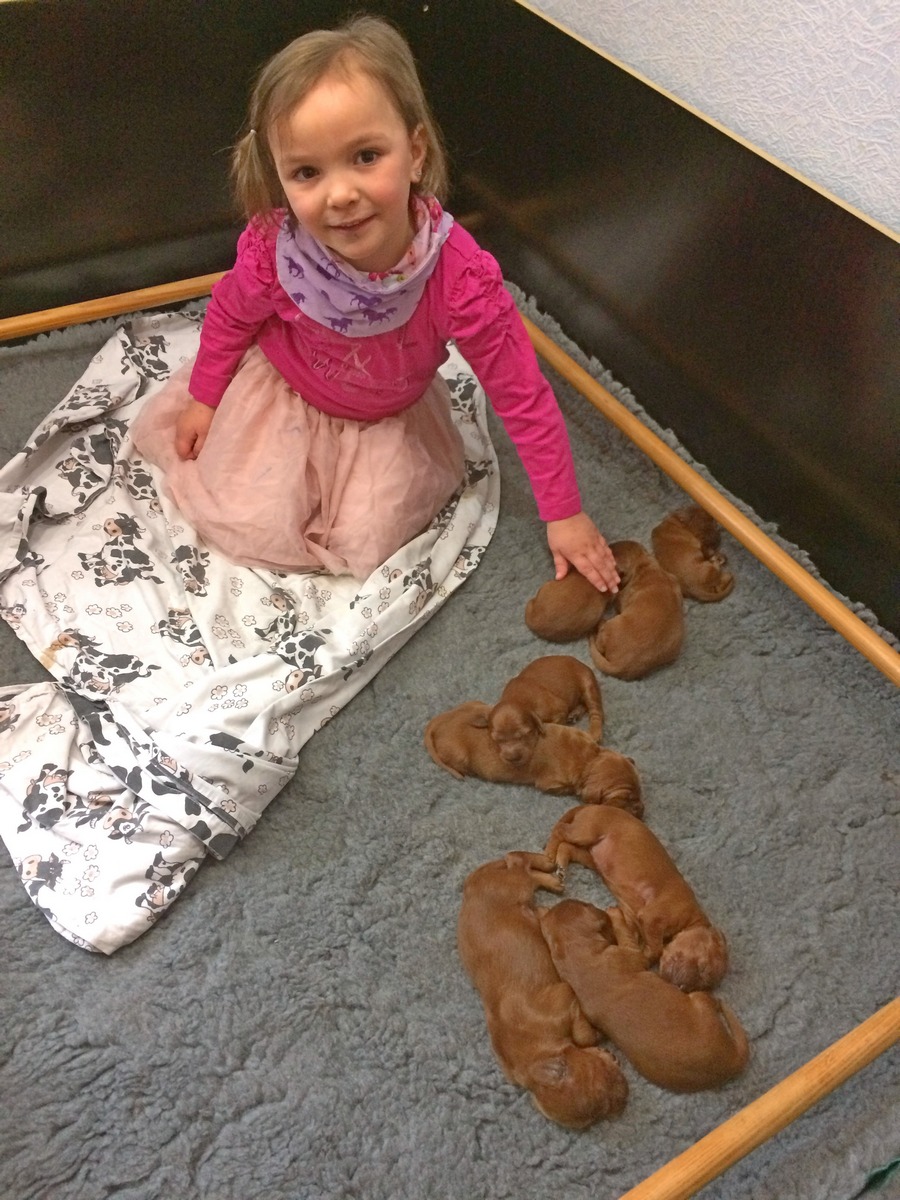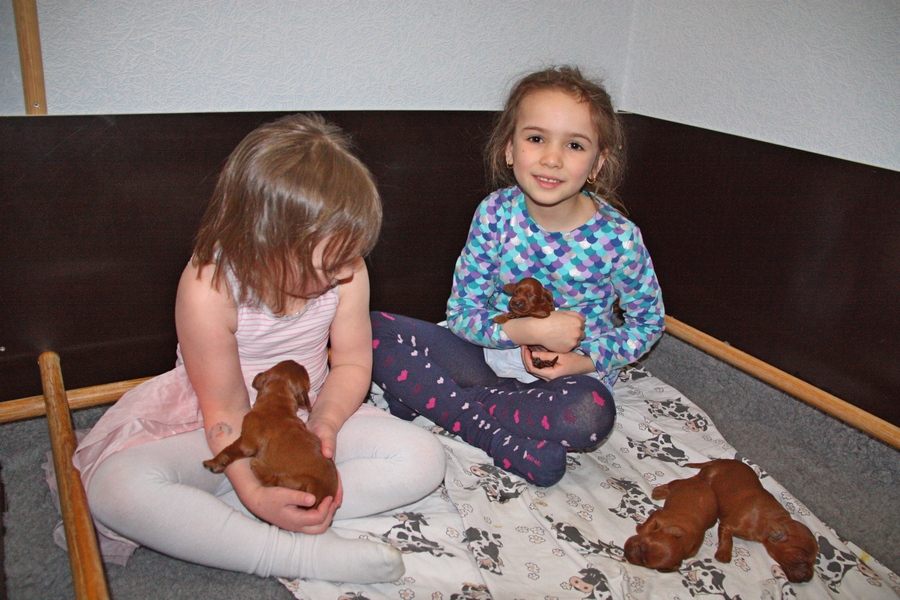 March 24, 2018 - 5 days young
March 22, 2018 - 3 days young
so small and already a setter
Diva likes to be fed as well.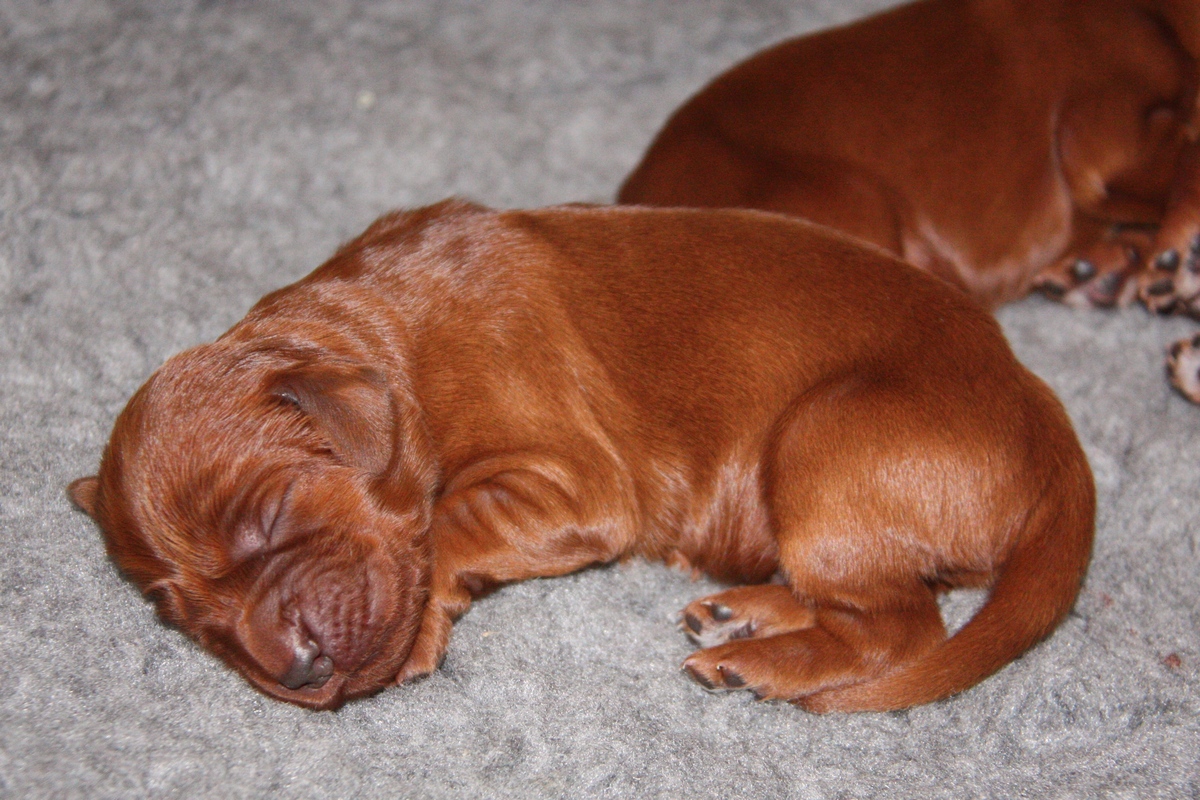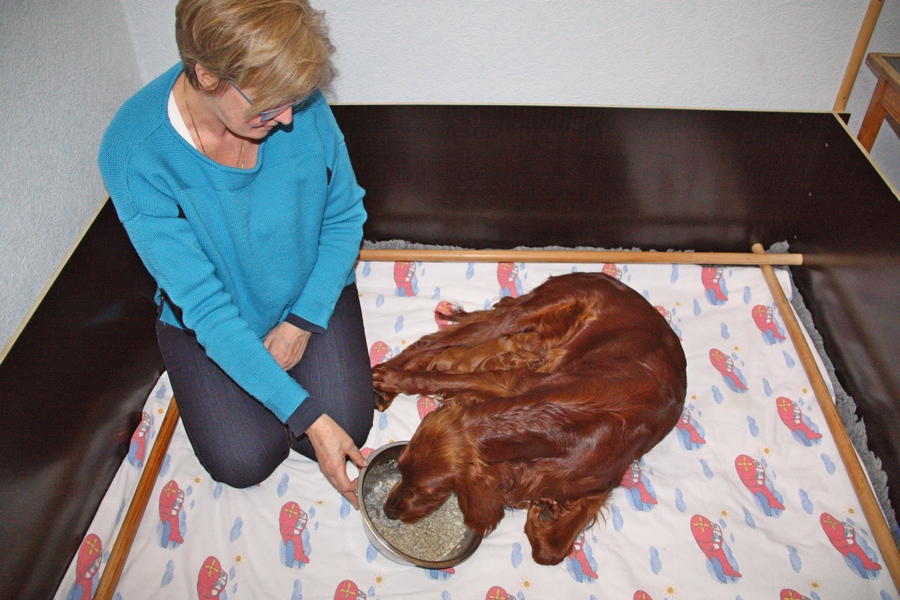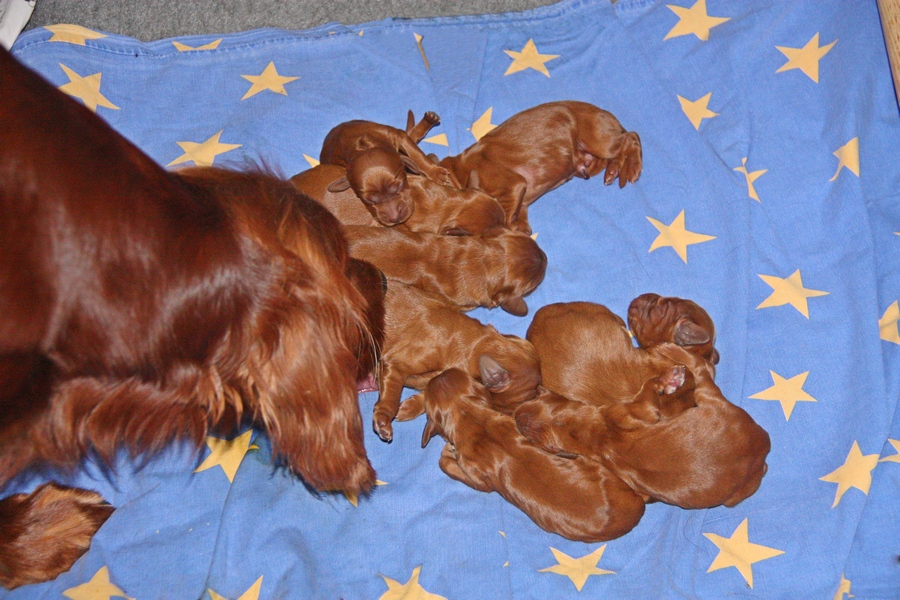 "Birthday" - Diva has " set up" - all 8 puppies arrived and cared for.