Those who say, that fortune can not be bought, have not realized, that puppies exist.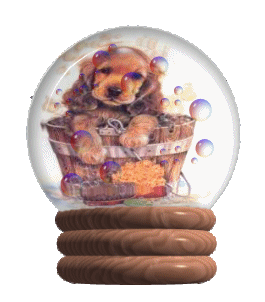 F-Litter
ex:
Diva Sugar and Spice of Lionhill
by:
Even Sweeter of the Red Flash
Owner Ellen ten Brink
littered:
26. November 2015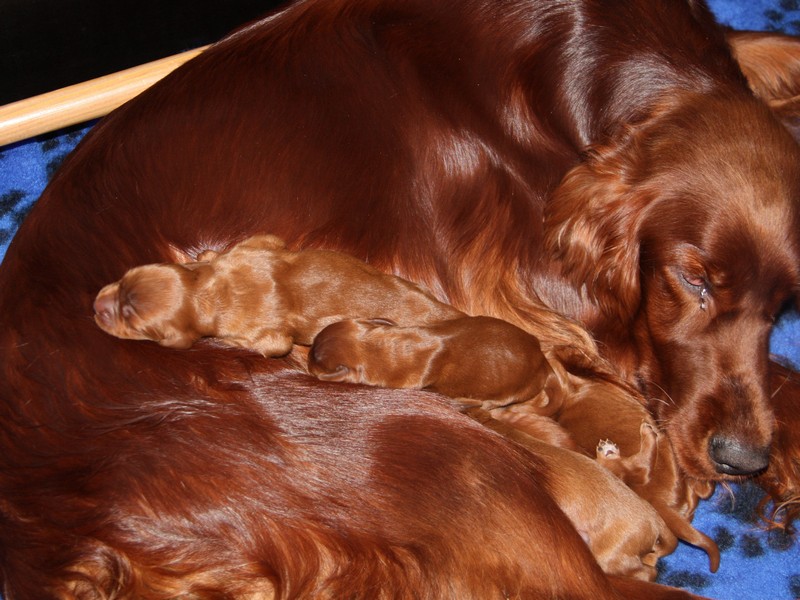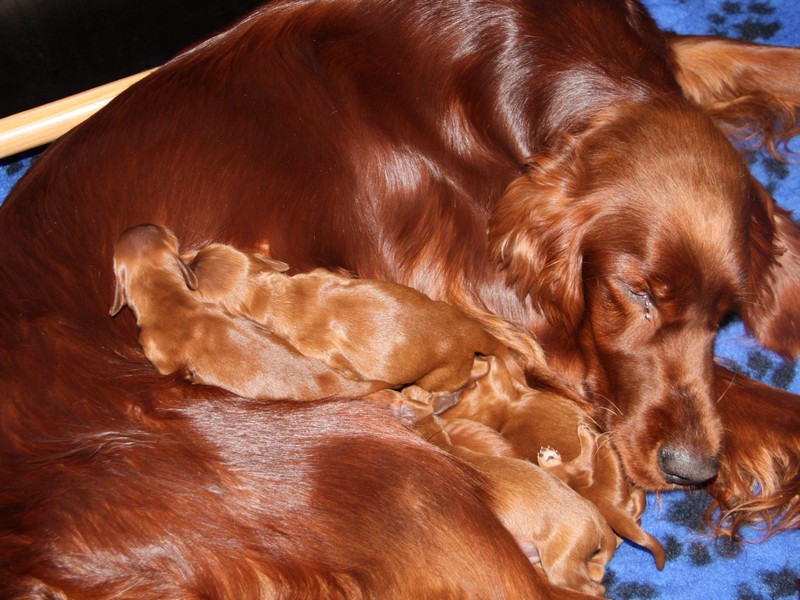 First one, then two around the bet.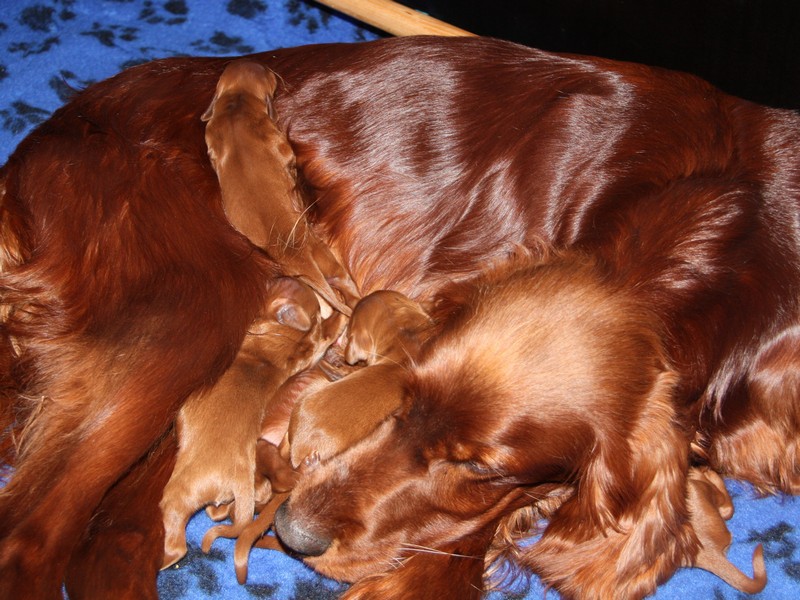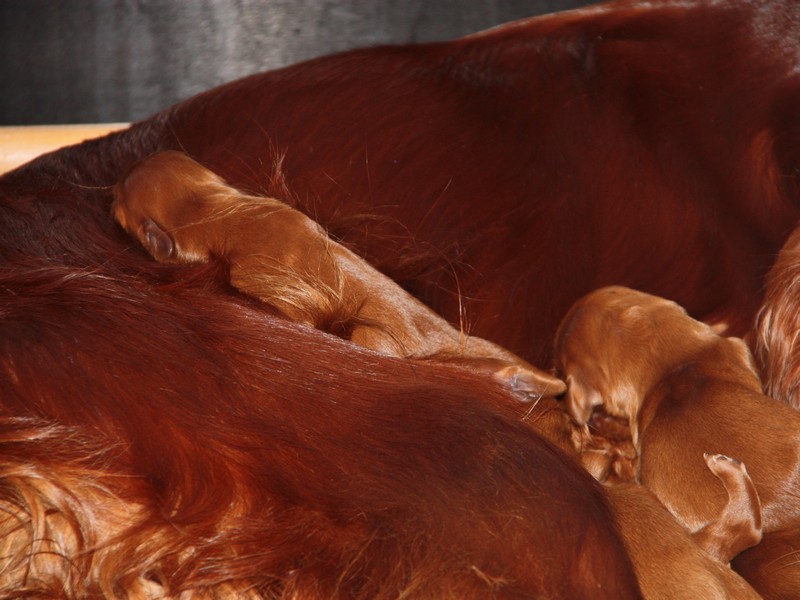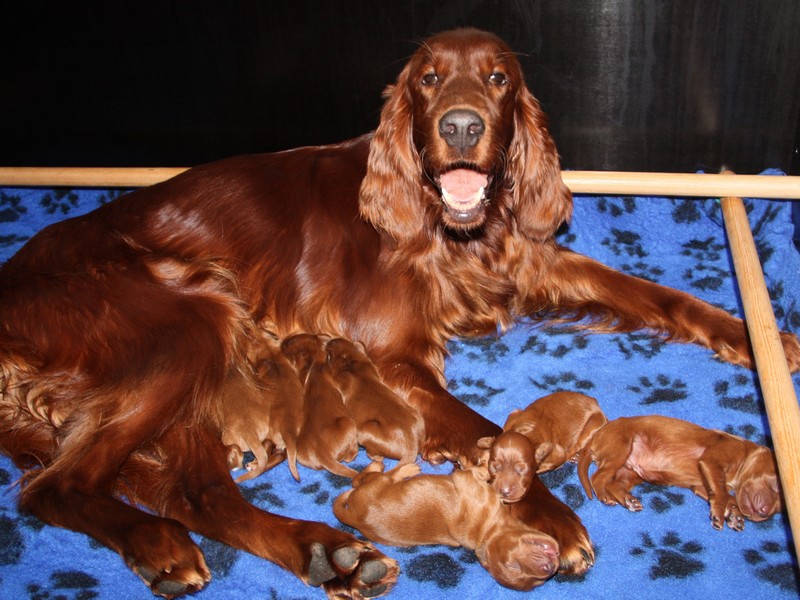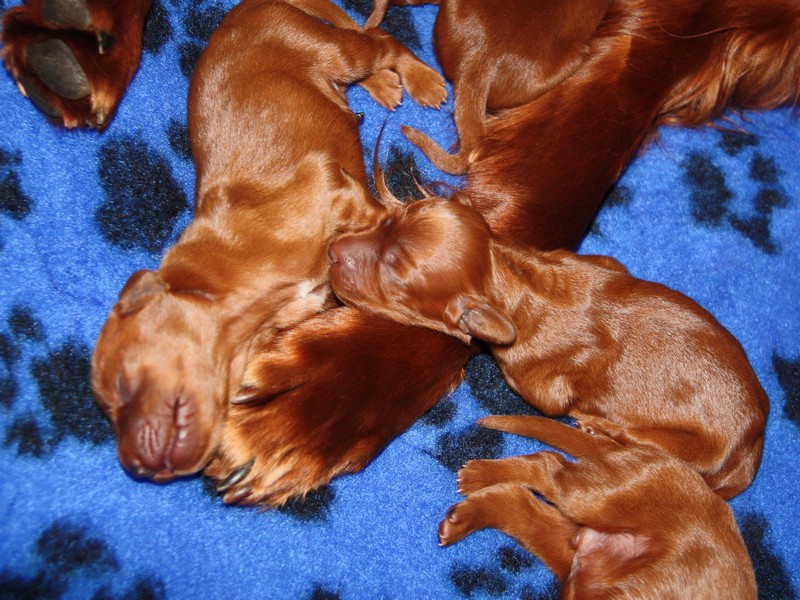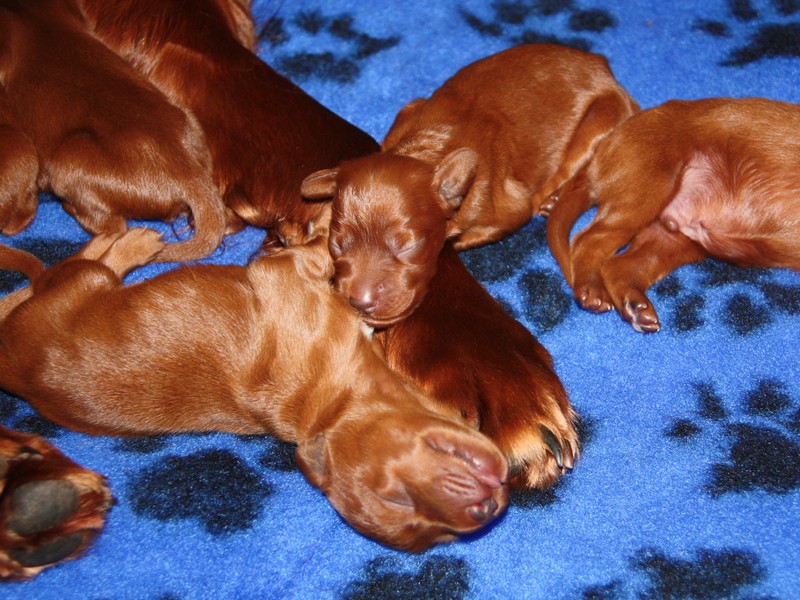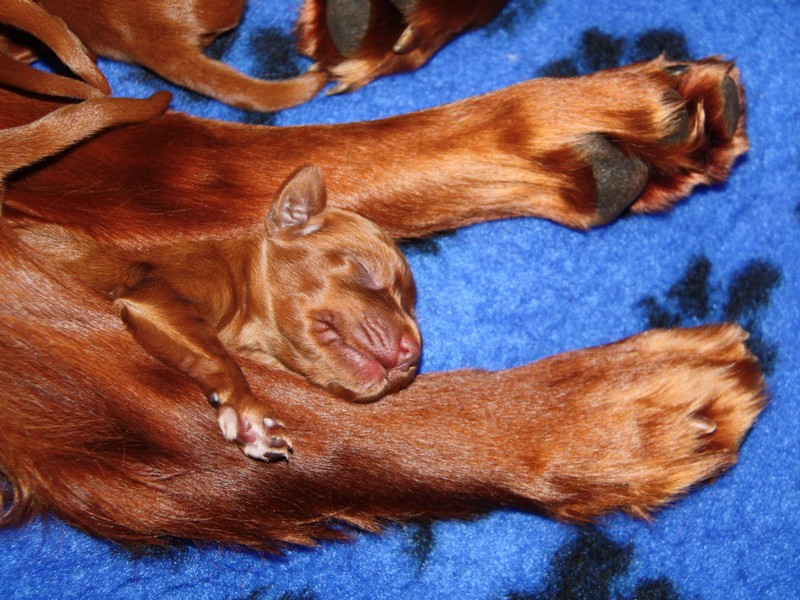 The cuddling continous today
28. November 2015, 2 days young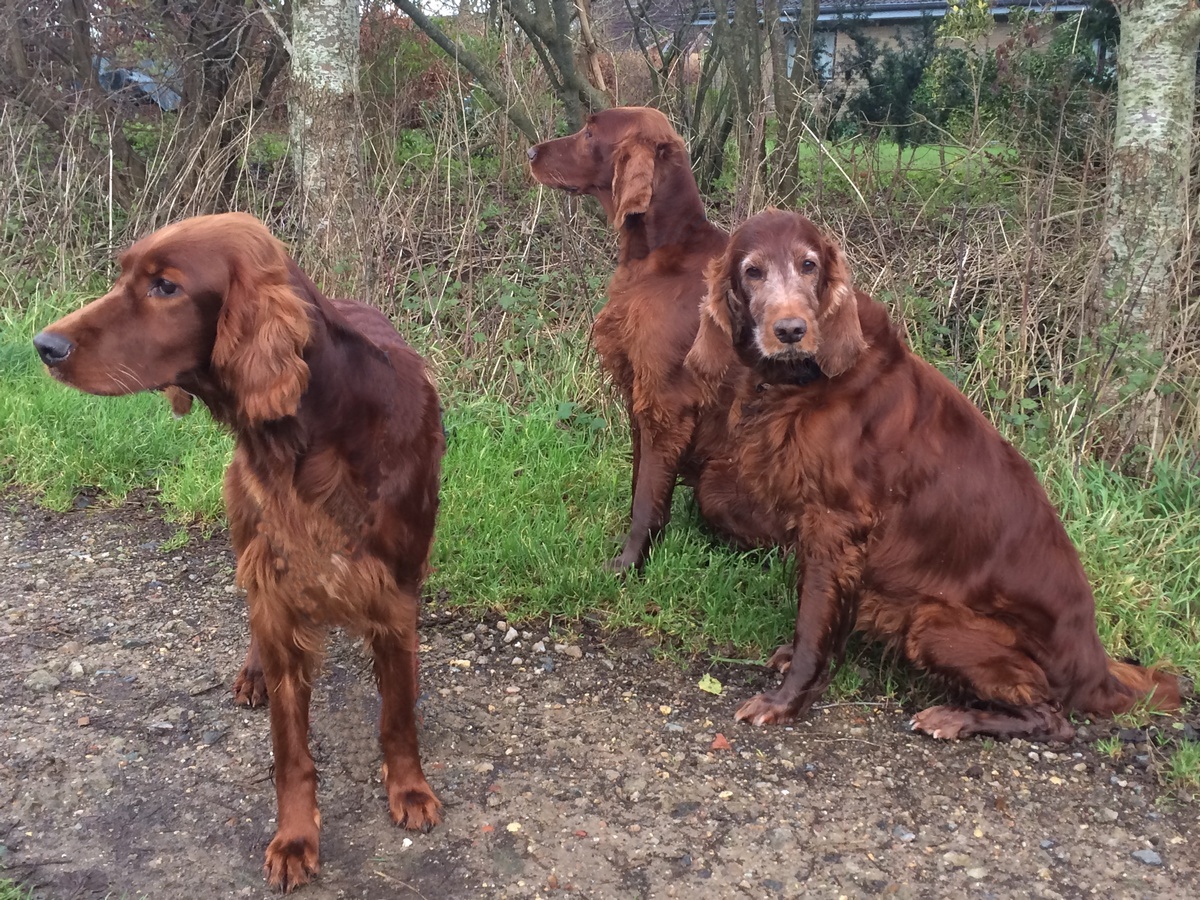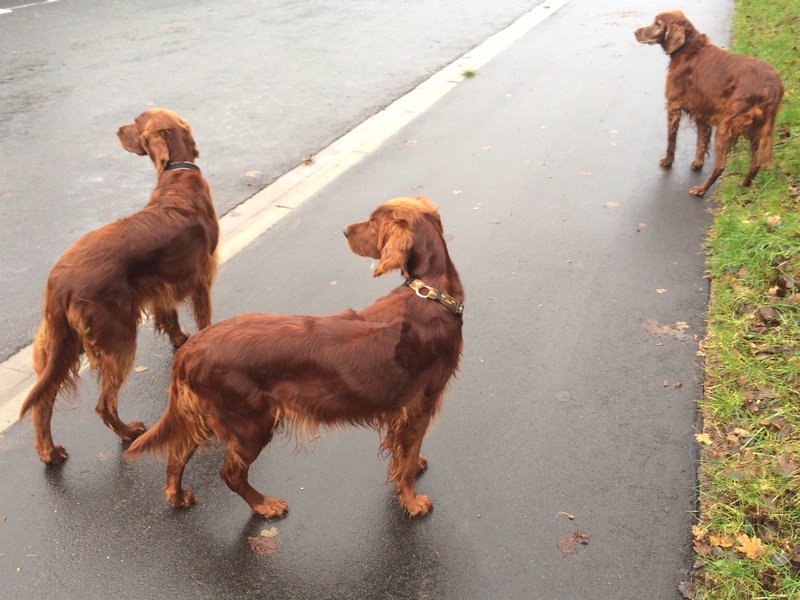 Heute löst sich Diva zum ersten Mal von ihren Welpen, um mit Mama Anouk und Oma Tayla ihre Runde zu laufen.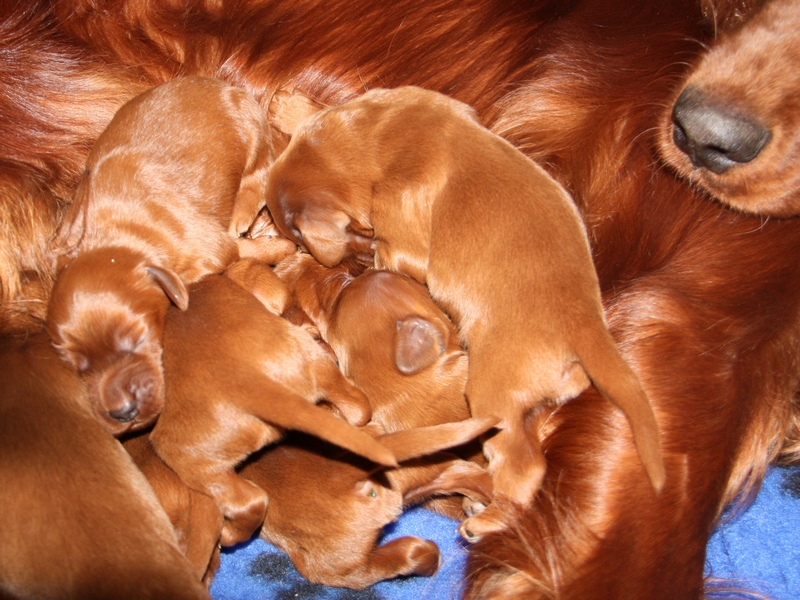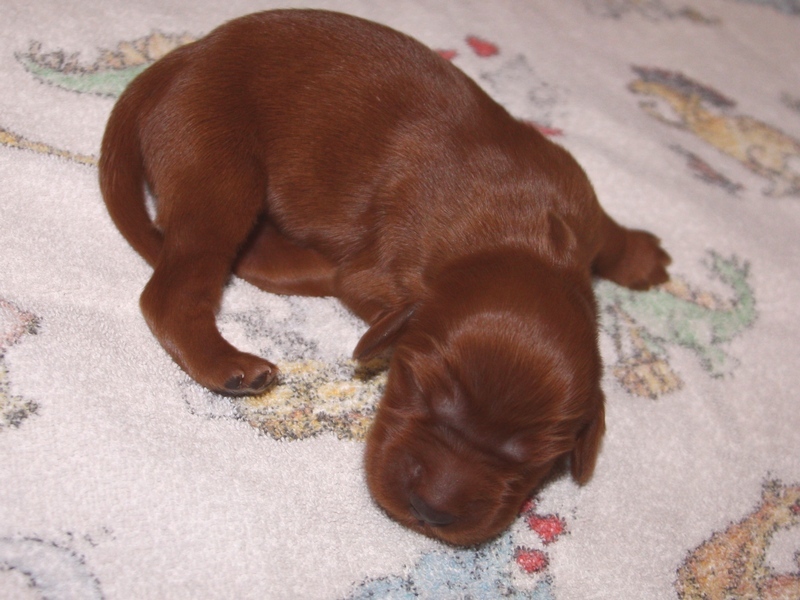 working in layers or stacked?
30. November 2015, 4 days young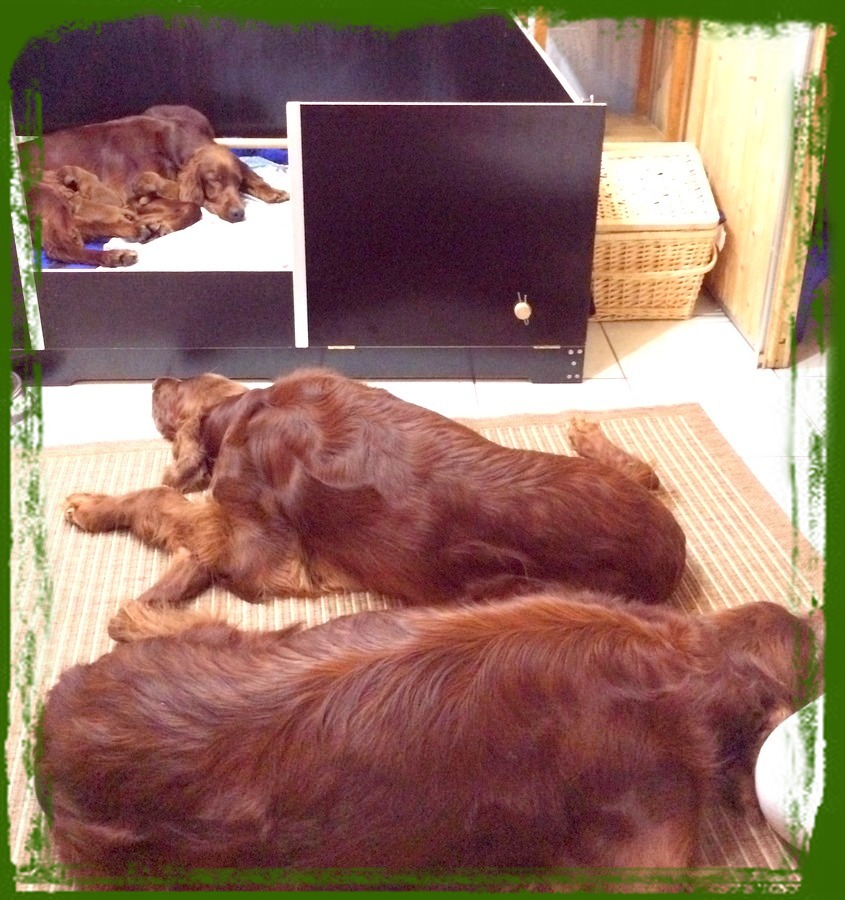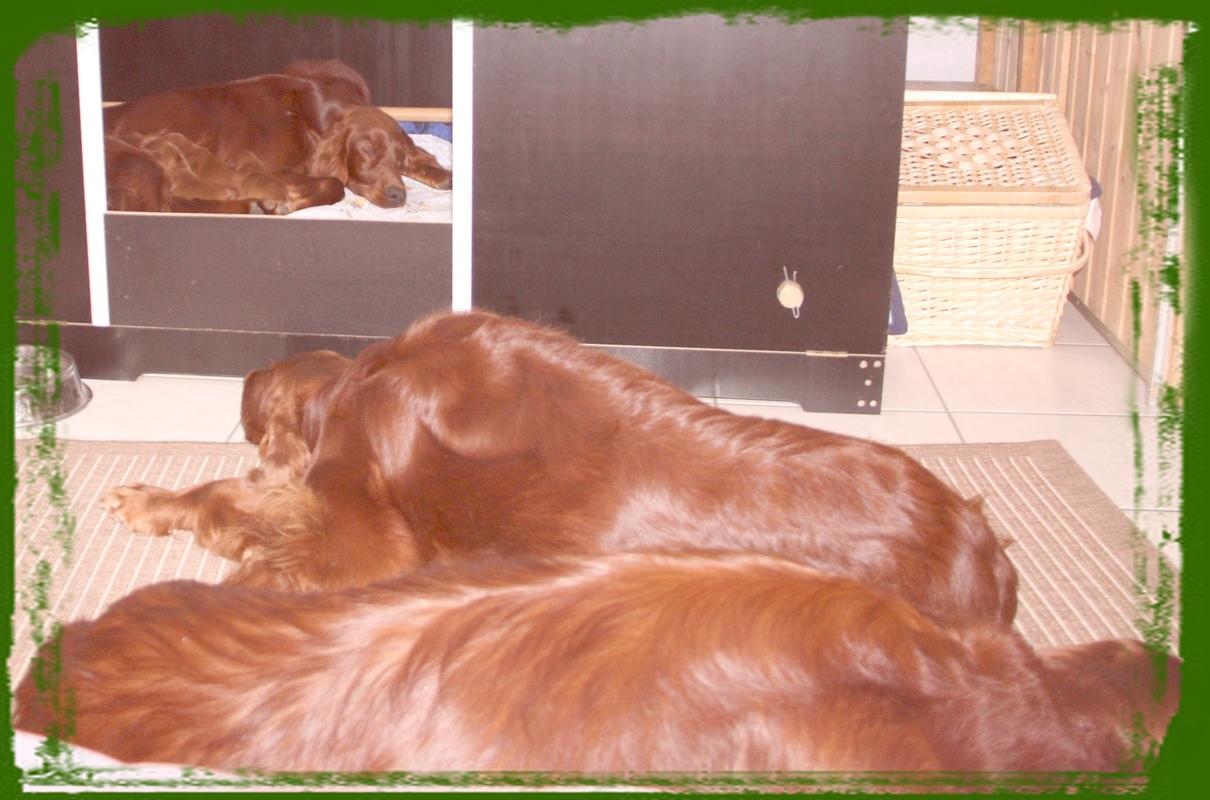 Here are 4 generations together!!!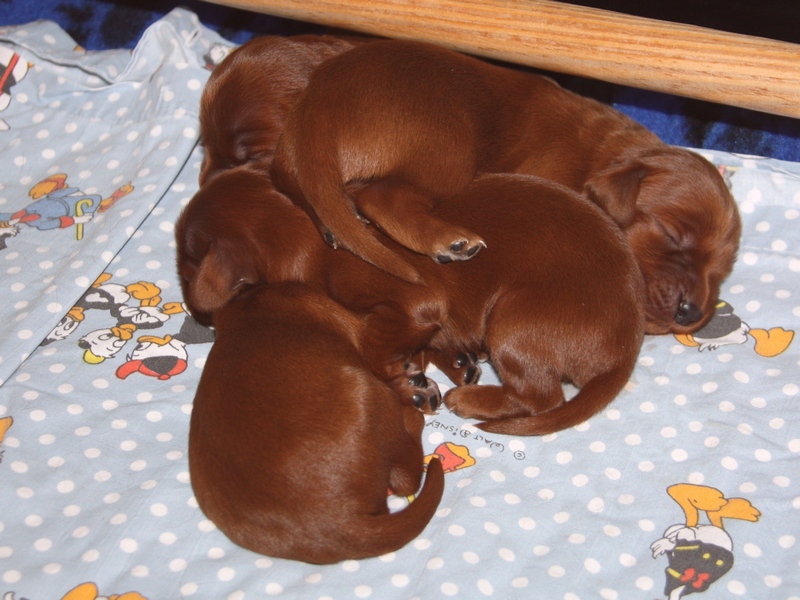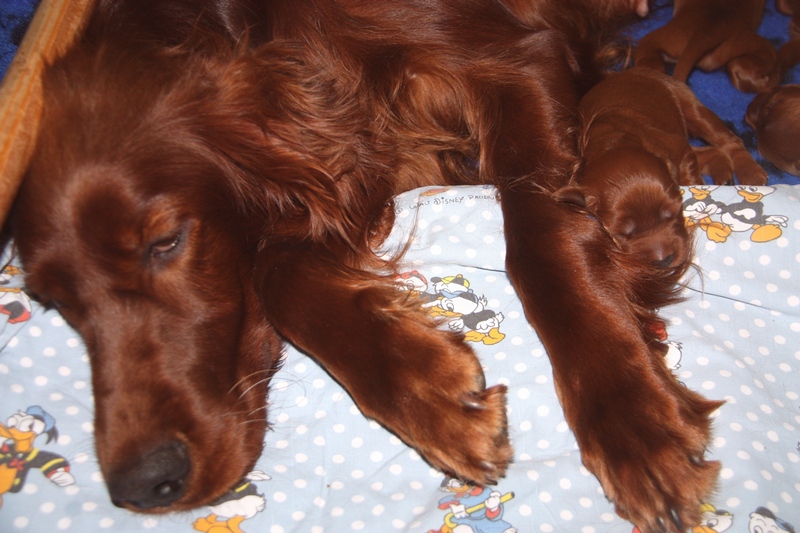 The proper posture while sleeping must be practiced............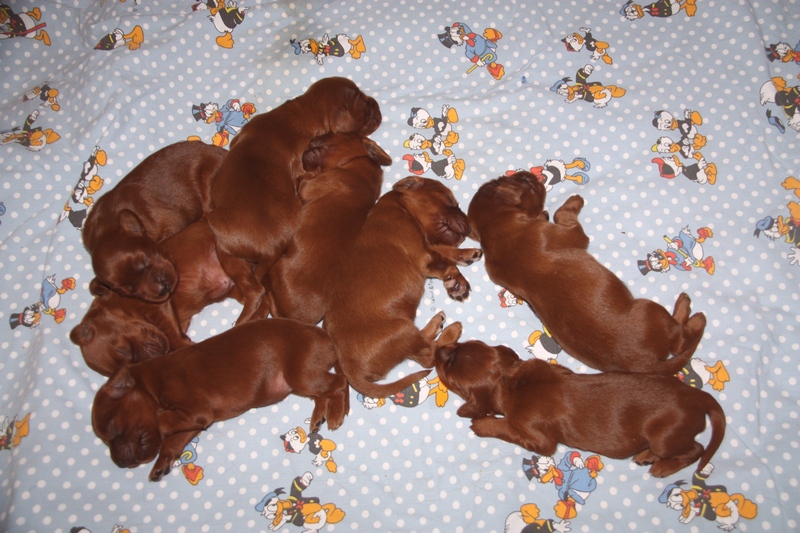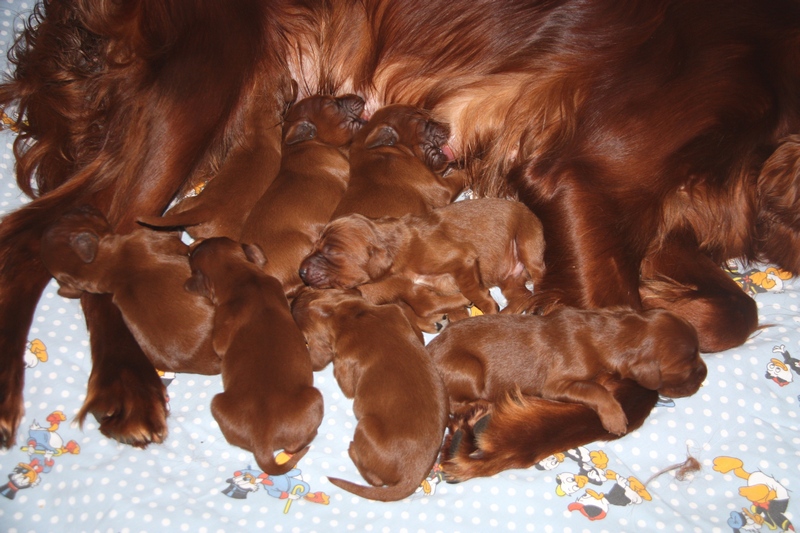 Siesta with and without Mama
01. December 2015, 6 days young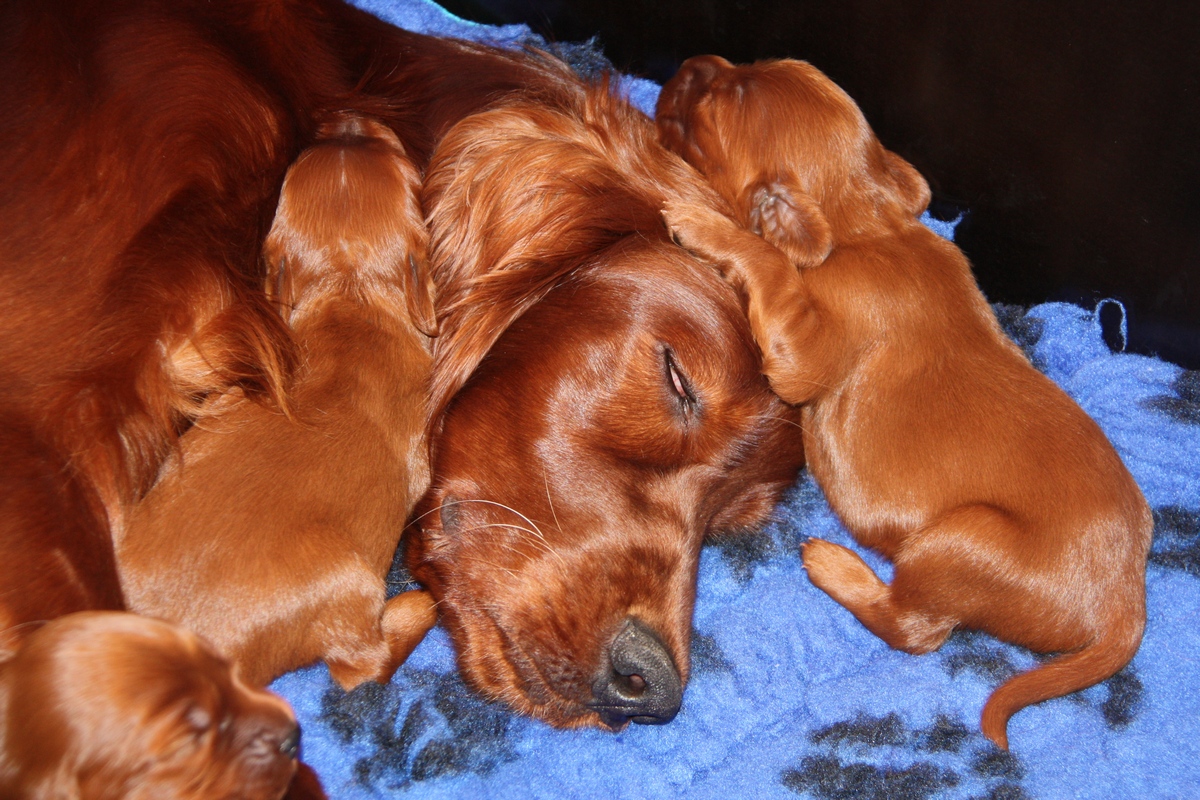 An old adage says:
As one makes his bed, so he must lie (sleep) in it --- or feed !!!
Here you only can spot that on the position WHERE one lies.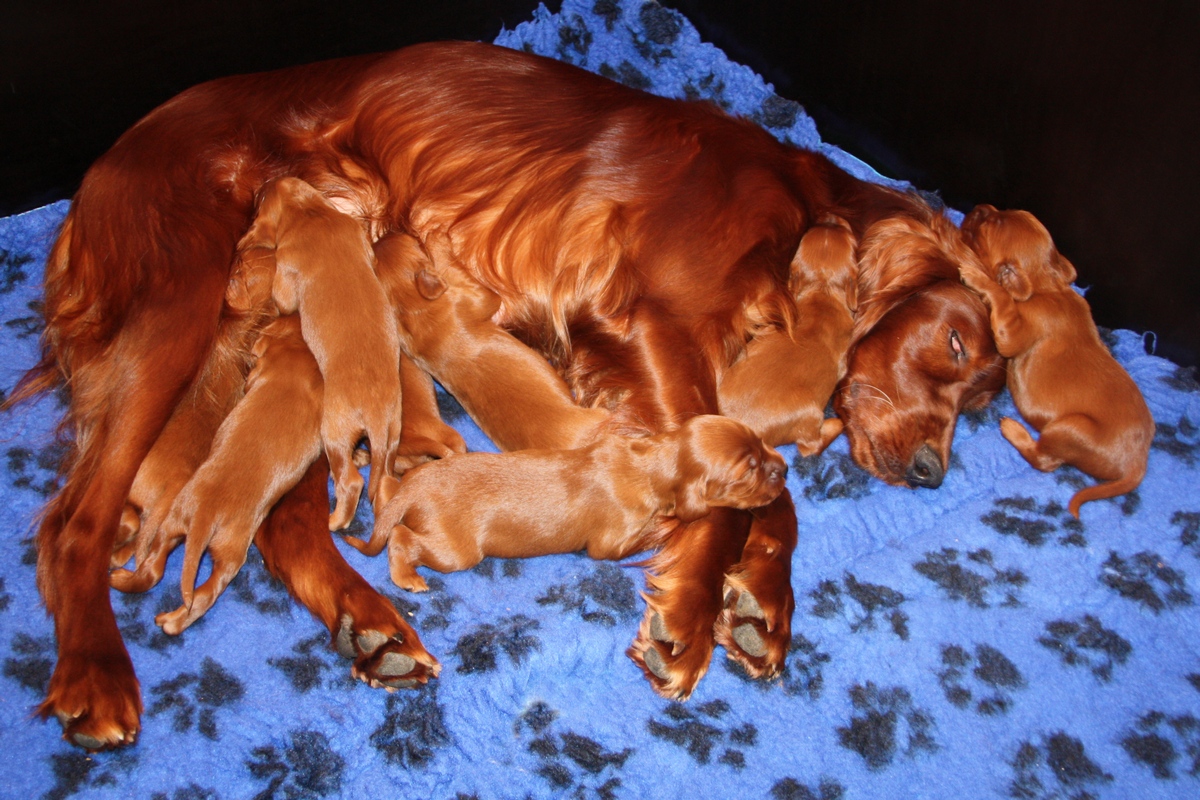 08. December 2015, 1 week and 5 days old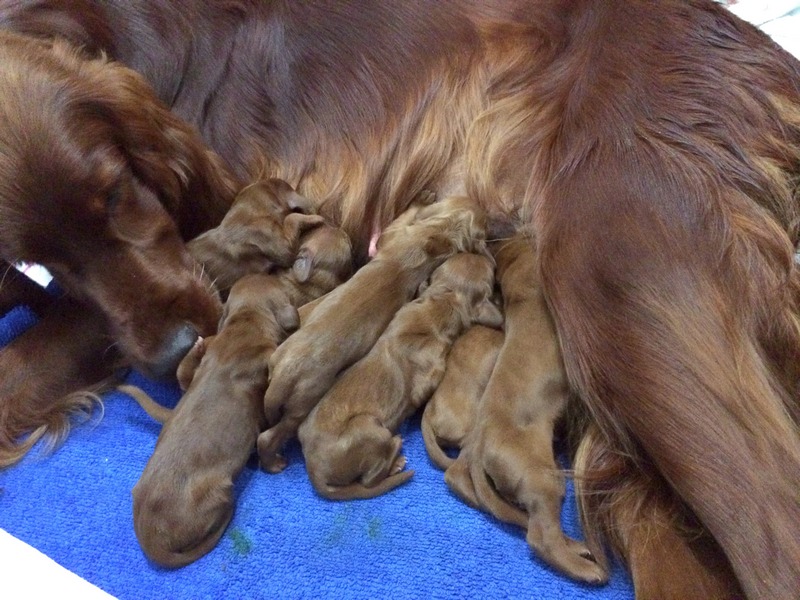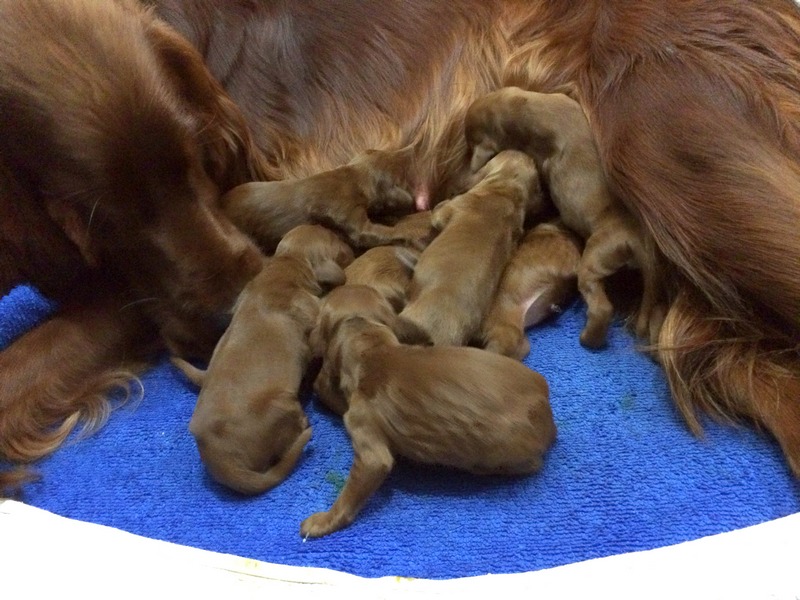 Every beginning is difficult. First yourself must regain strength before you can pass on this energy.
Once count for passing: The goal has been reached, 8 small Setter Puppies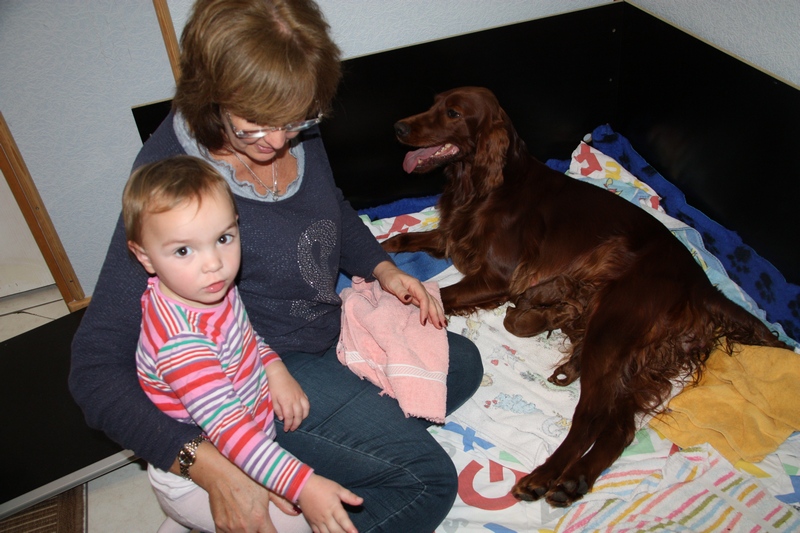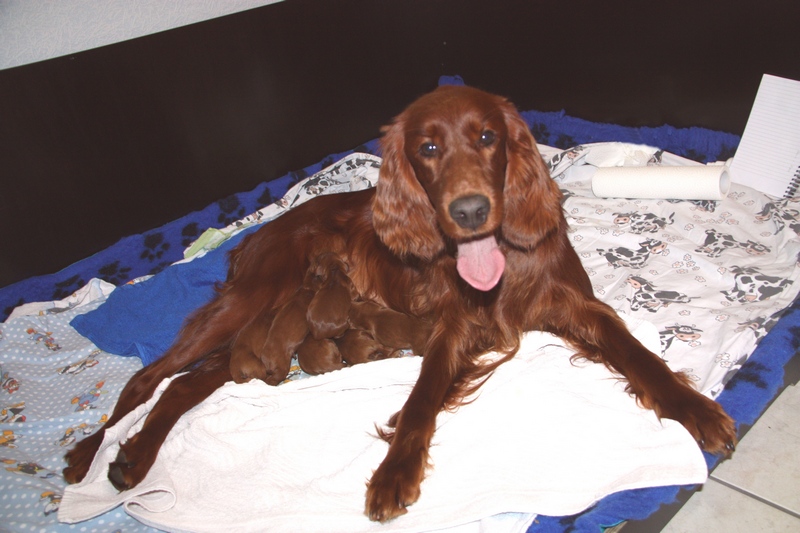 Exciting also for our grandchildren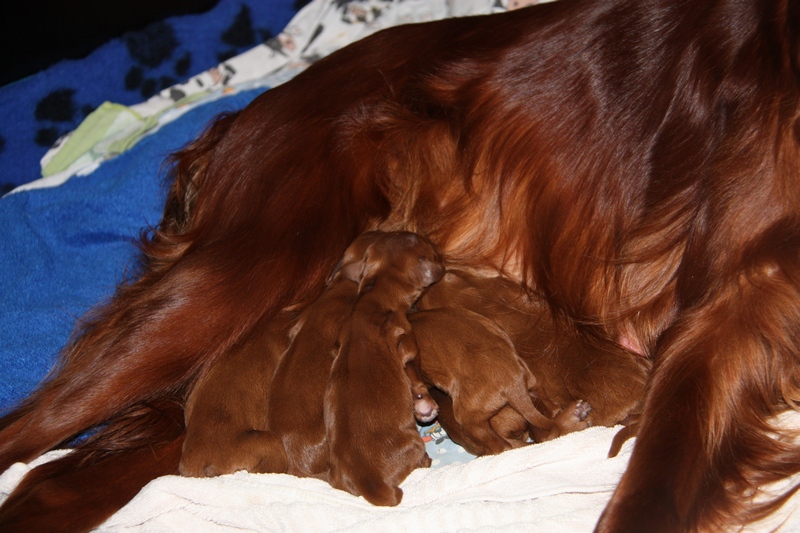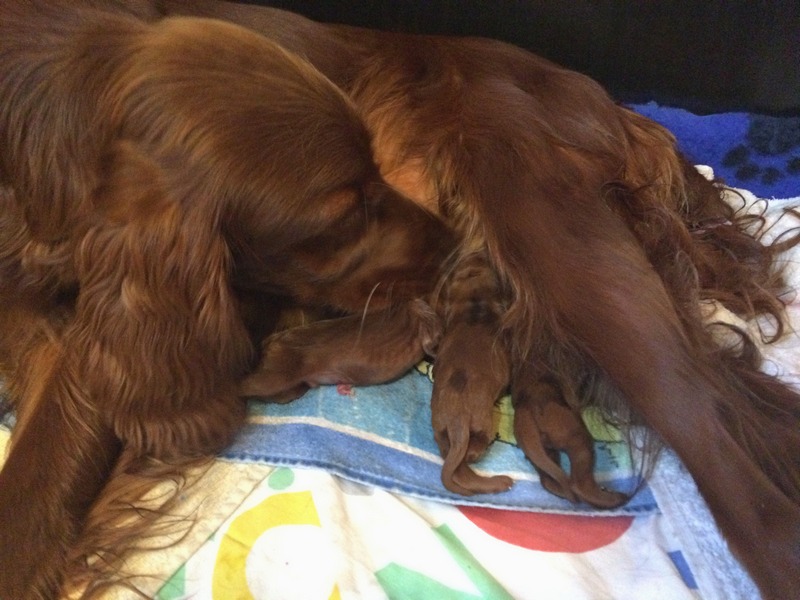 all want THE one teat :-)
....already times three....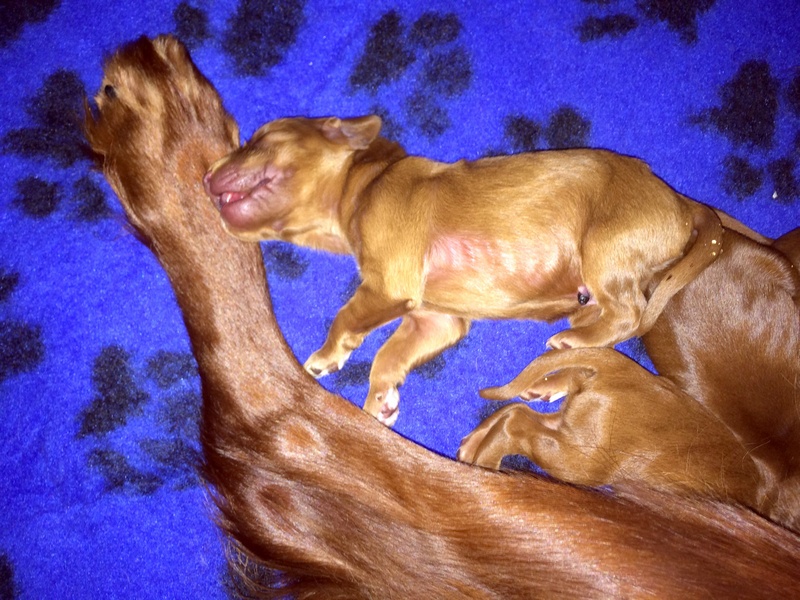 Then are all tired and sleeping - i.e. rest for Mama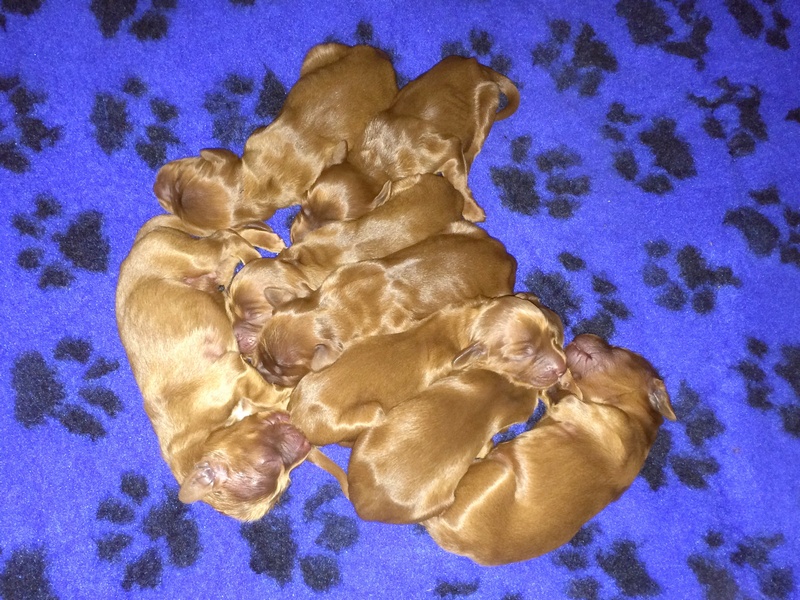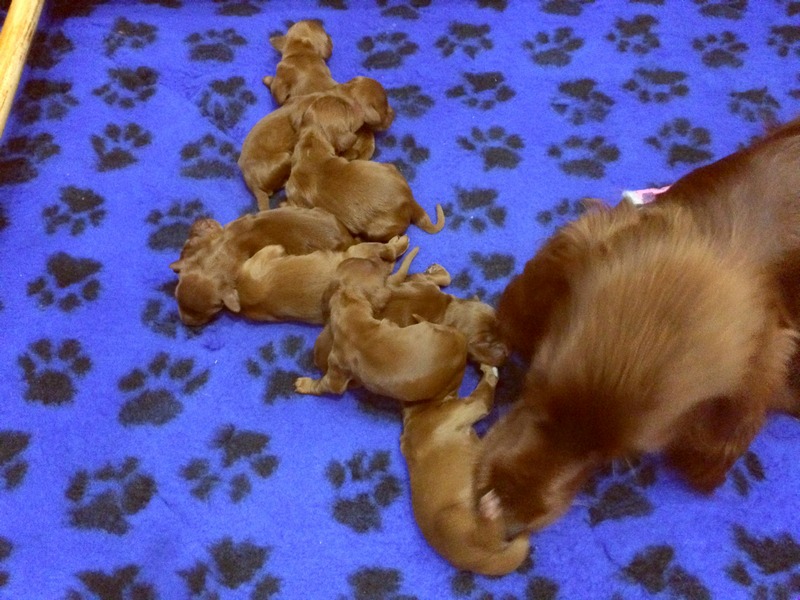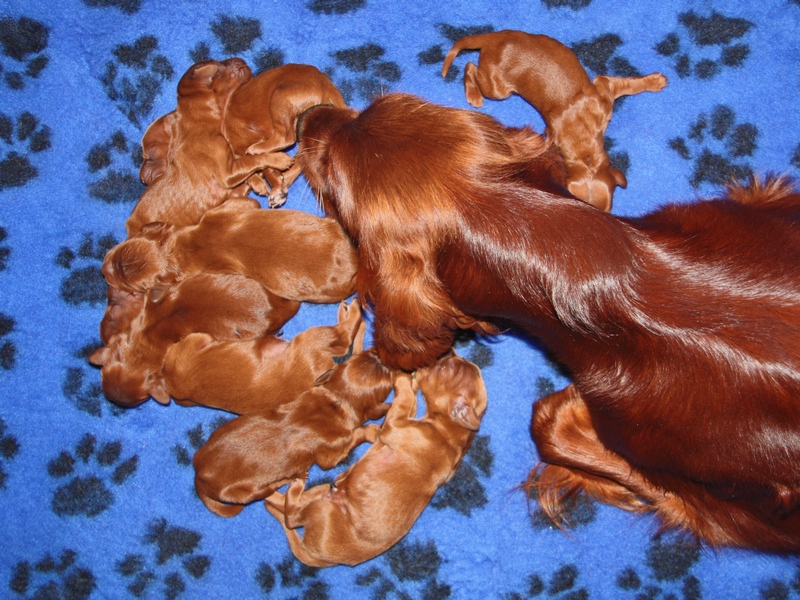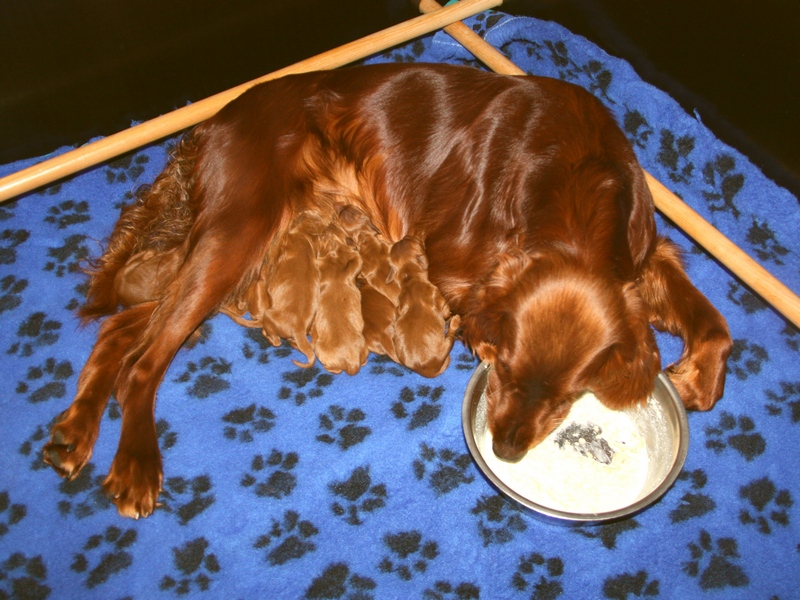 27. November 2015, 1 day young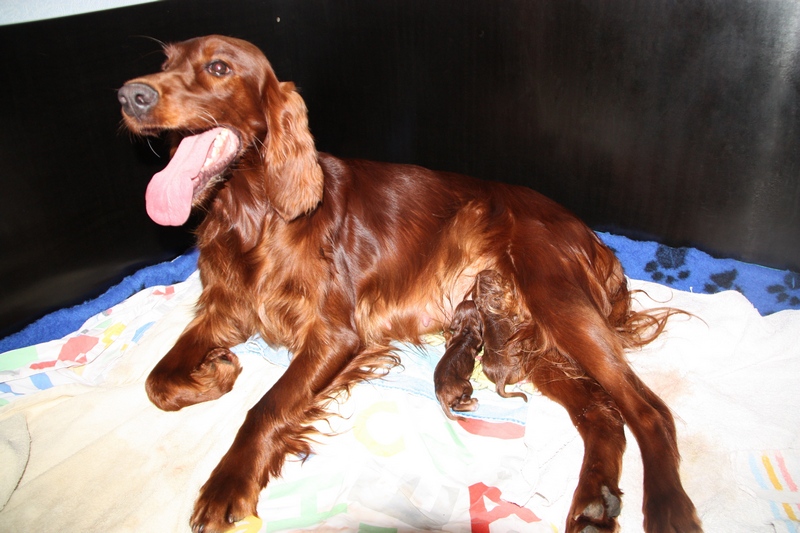 "Birthday" at the very beginning with 2 puppies !!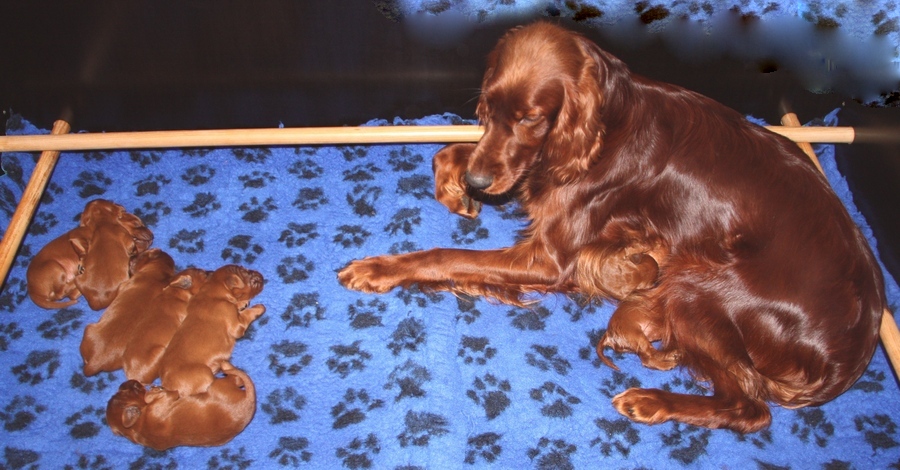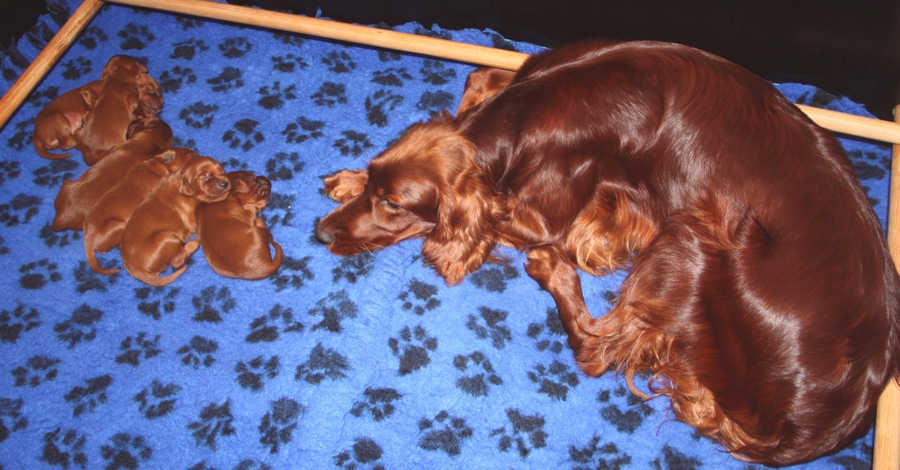 Ah, ...
there underneath you have hidden.
Search game: 1,2,3,4,5,6....missing 2....?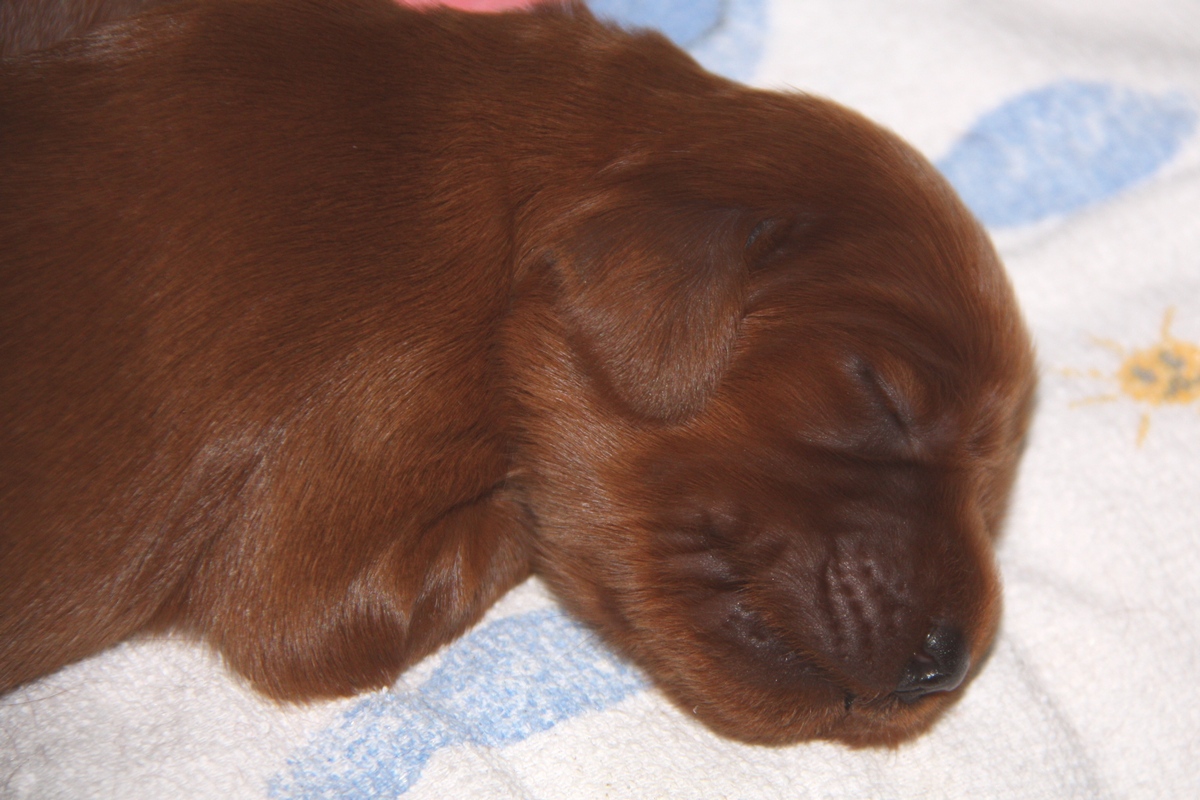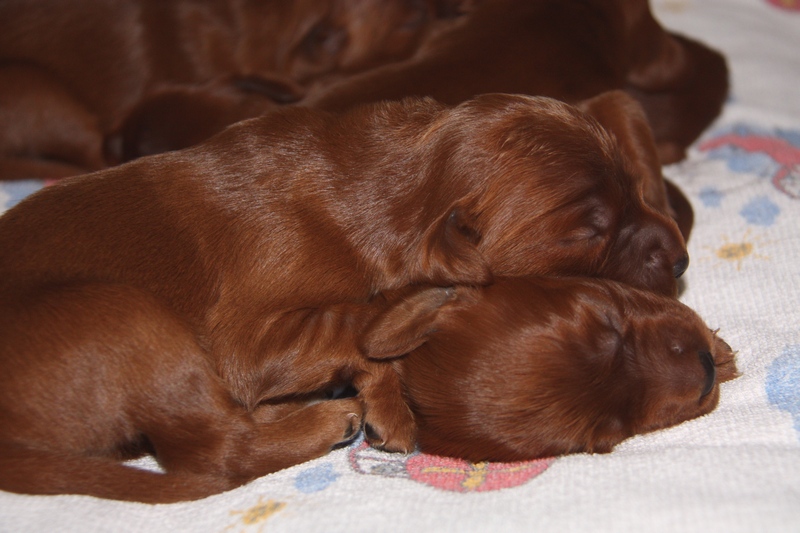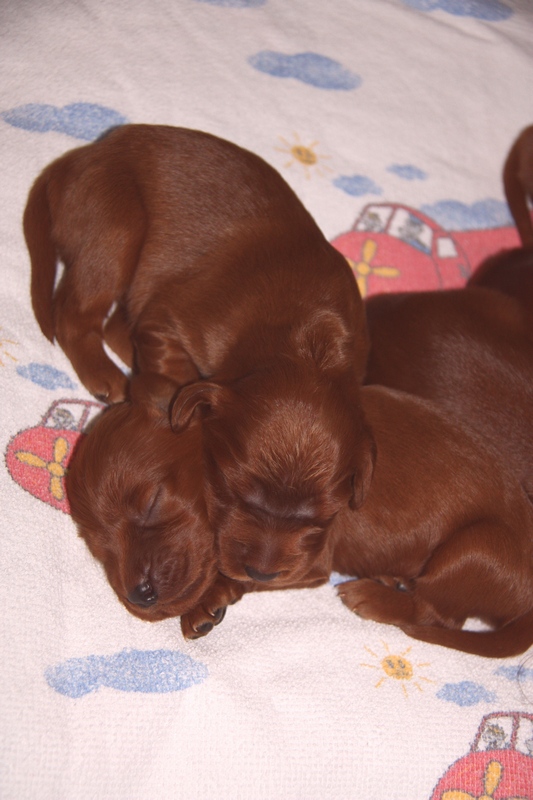 05. December 2015, 1 week and 2 days old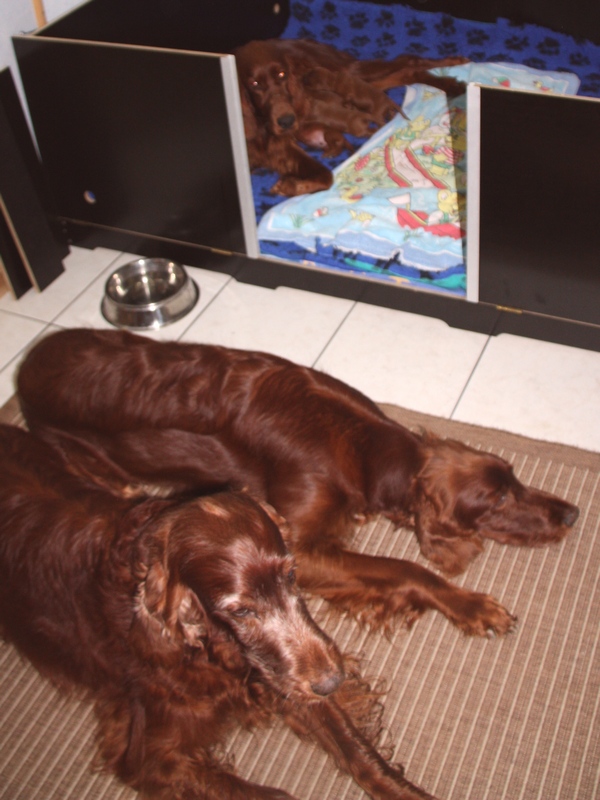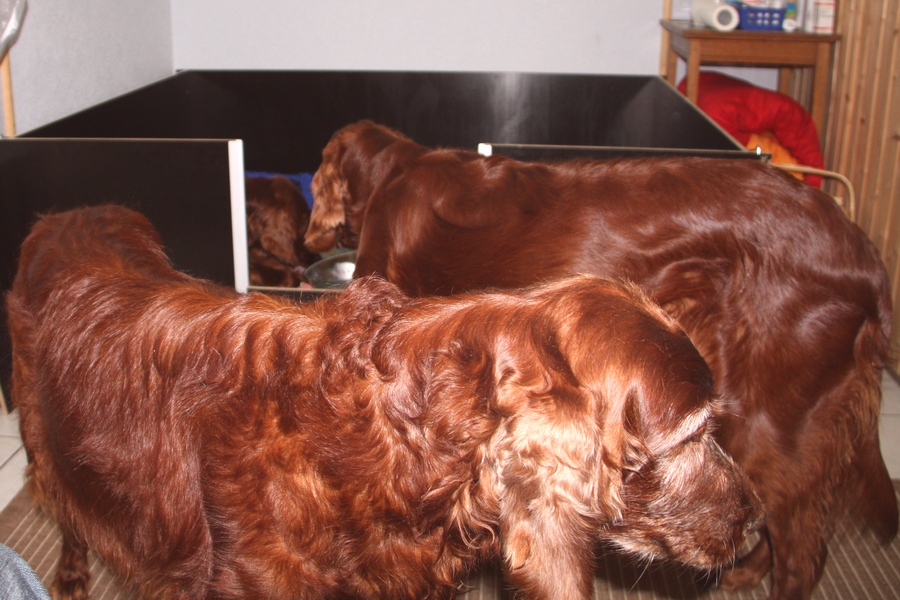 Everything OK,? Good, then we can relax yes !!
Relax?? --- That was the keyword :-)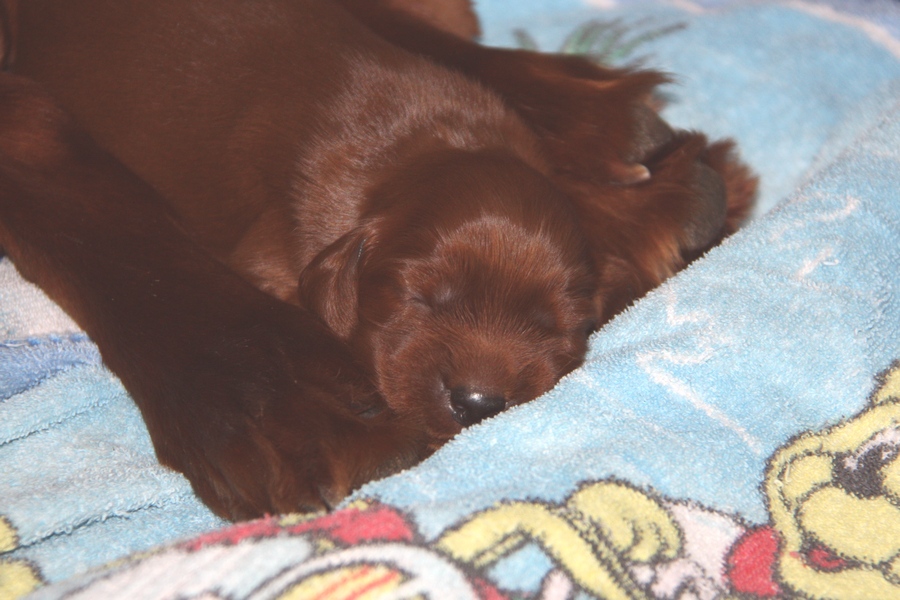 07. December 2015, 1 week and 4 days old
During the daily morning cleaning of the litter box all the puppies must move in the basket (yet it is large enough) !!!
While mama together with grandma and great grandma are having there dog-walk.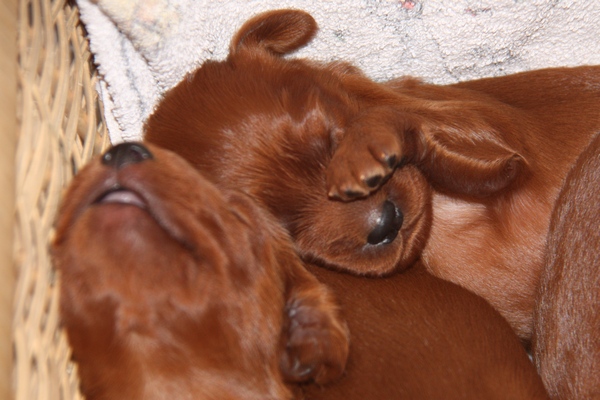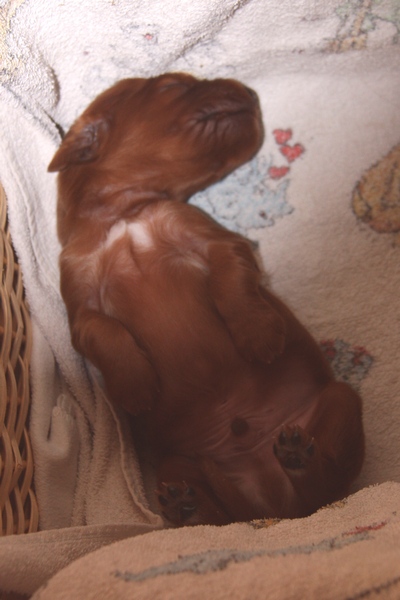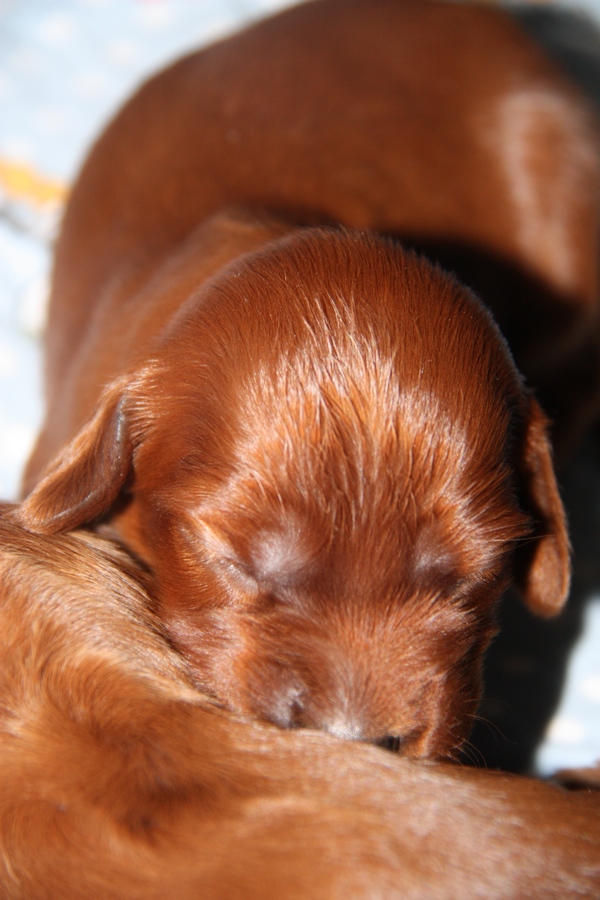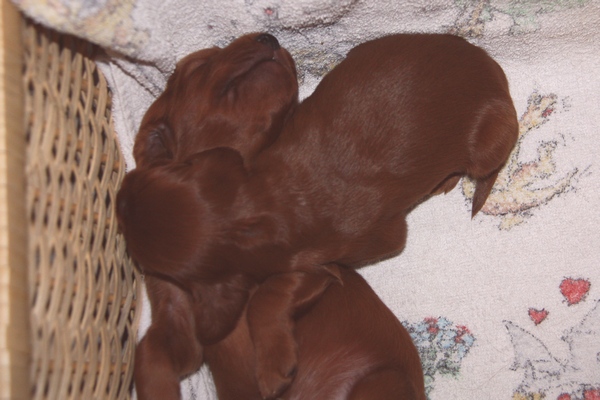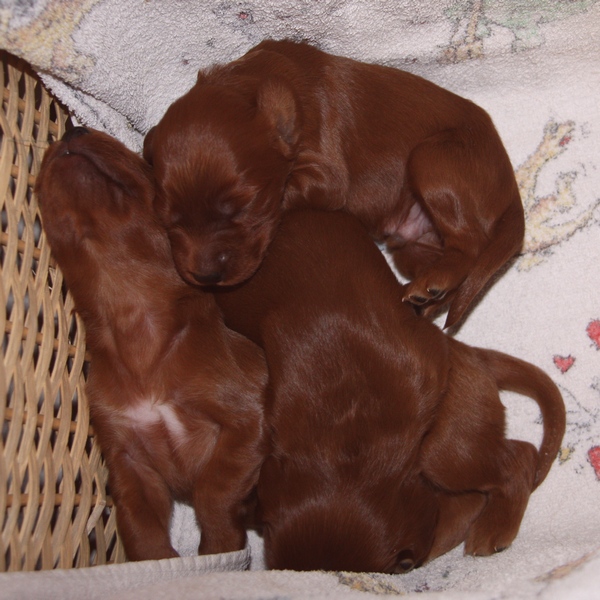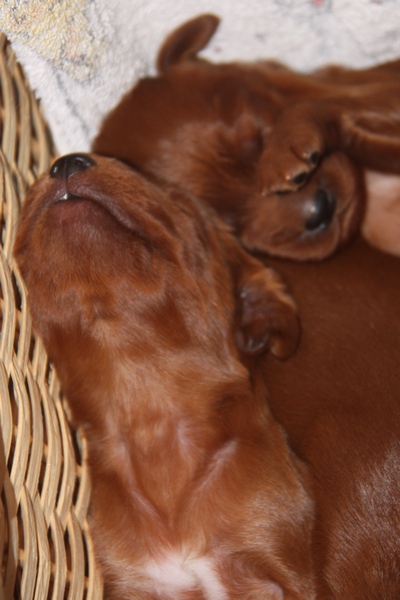 After all is made clean and fresh, she goes back to the "work". - Proud Mama Diva !!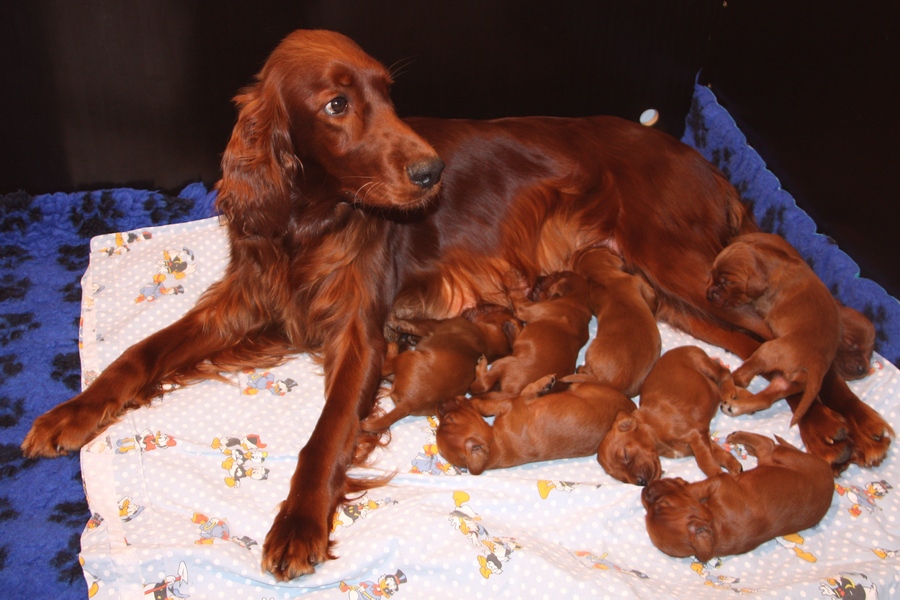 ....and not everybody sleeps all the time :-))
Since today at least all puppies have their eyes open and are intensifying their mutual contact.
10. Dezember 2015, 2 Wochen alt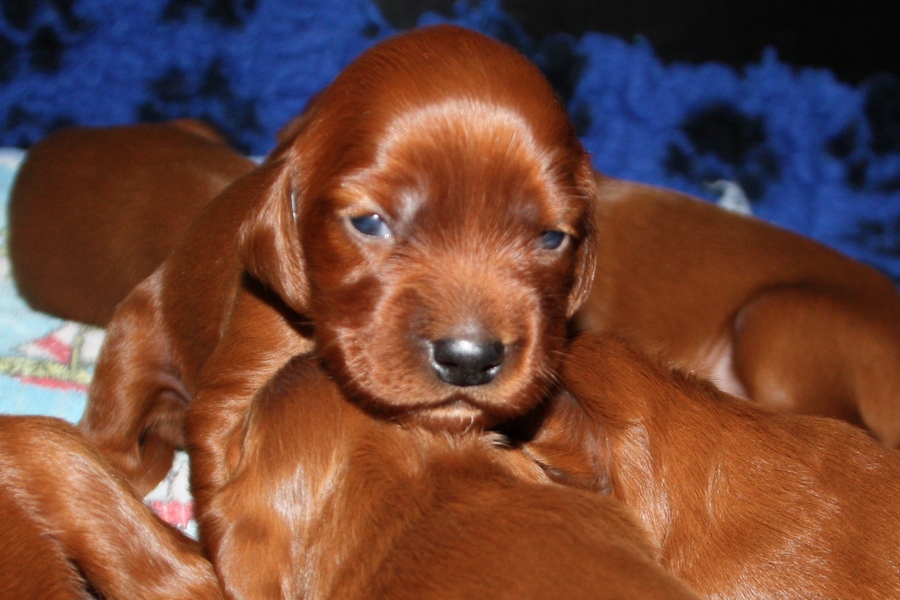 Mama Anouk und Grandma Tayla make "administrative supervision"