Those who say, that fortune can not be bought, have not realized, that puppies exist.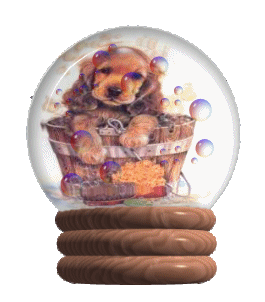 E-Litter
ex:
Anouk Princess of Lionhill
by:
Scout Red Irish Man of Green Land
Owner Gaby Kleemann
littered:
25. January 2014
Emma will be picked up next. She already wears her harness.
Today Edison leaves to his new family.
But beforehand he will romp around with Mama Anouk.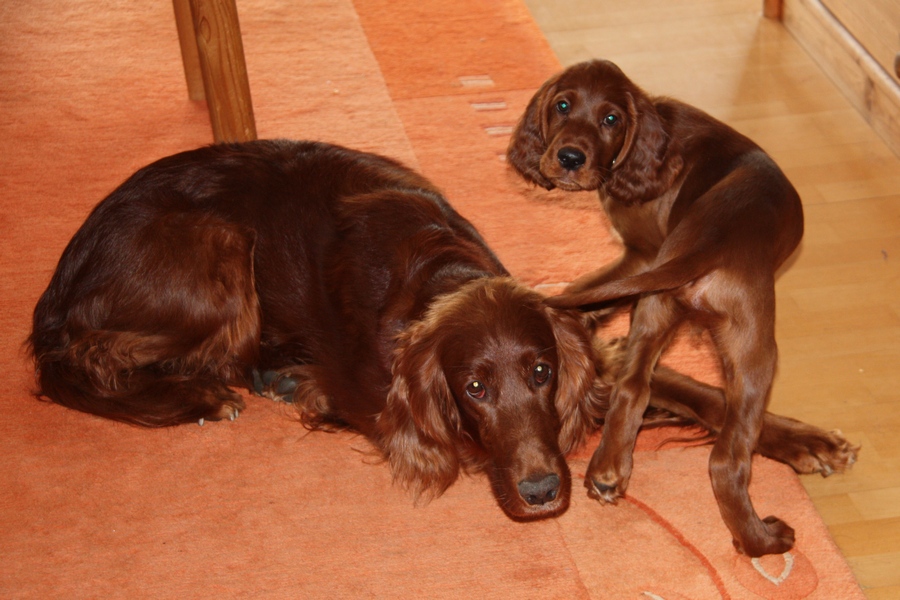 04. April 2014, 9 weeks and 6 days old (10th week)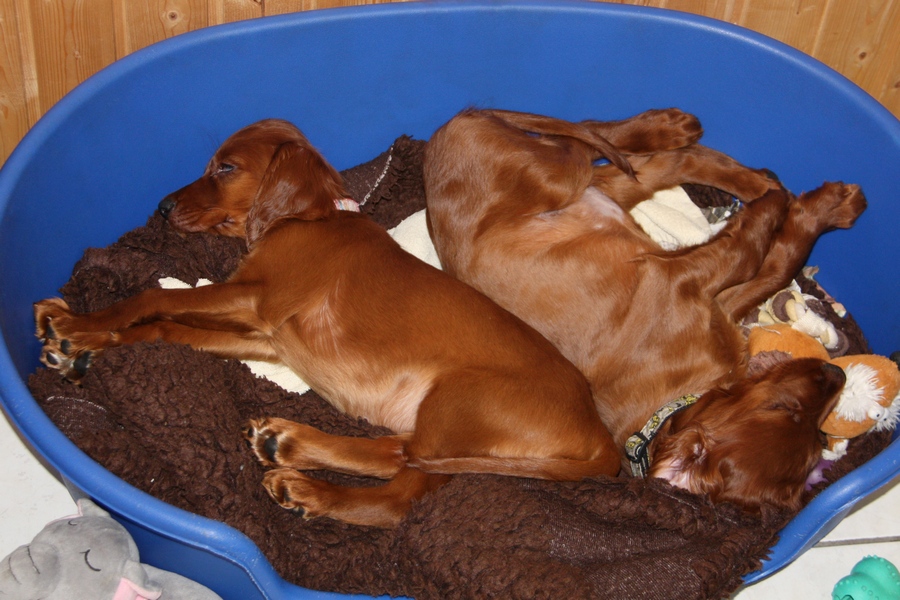 Enni and Edison - farwell-kuddle
Today is Enni's day,
she will leave to her new familiy.
01. April 2014, 9 weeks and 3 days old (10th week)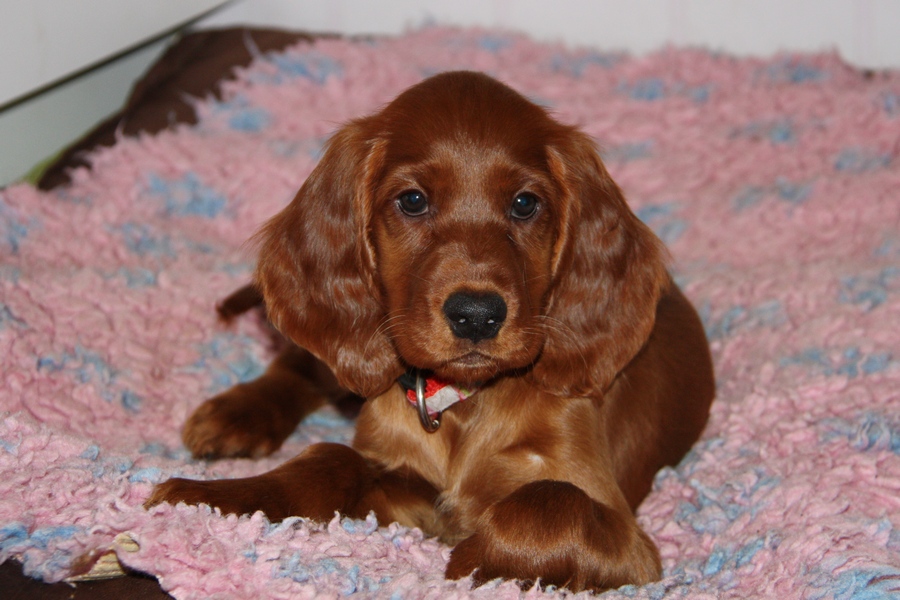 31. März 2014, 9 weeks and 2 days old (10th week)

Our most superb playing gear.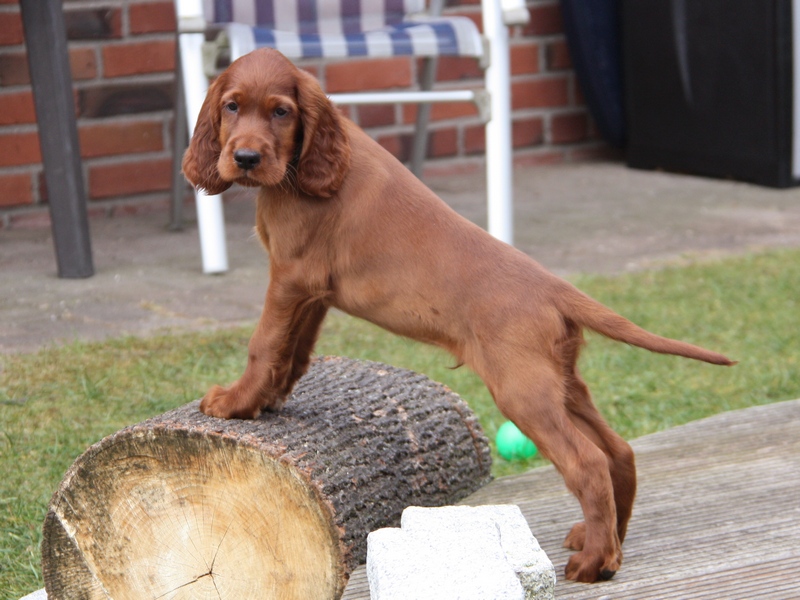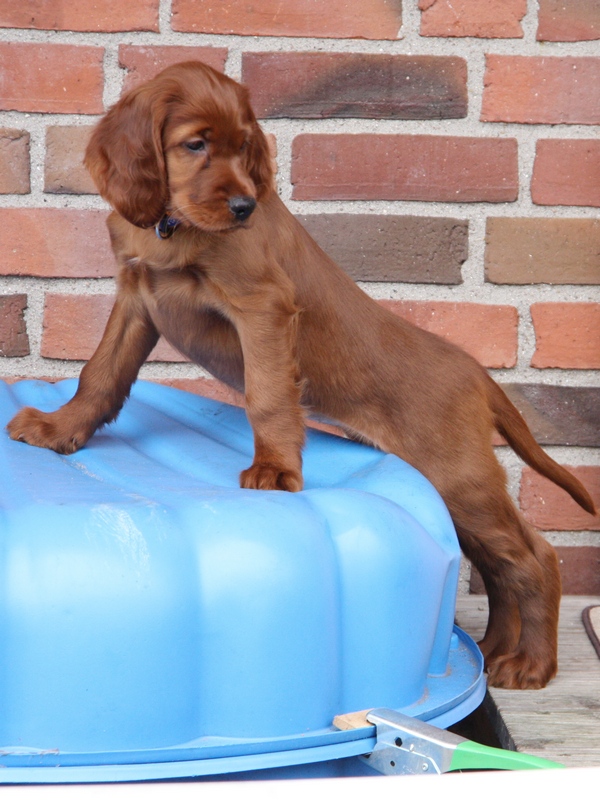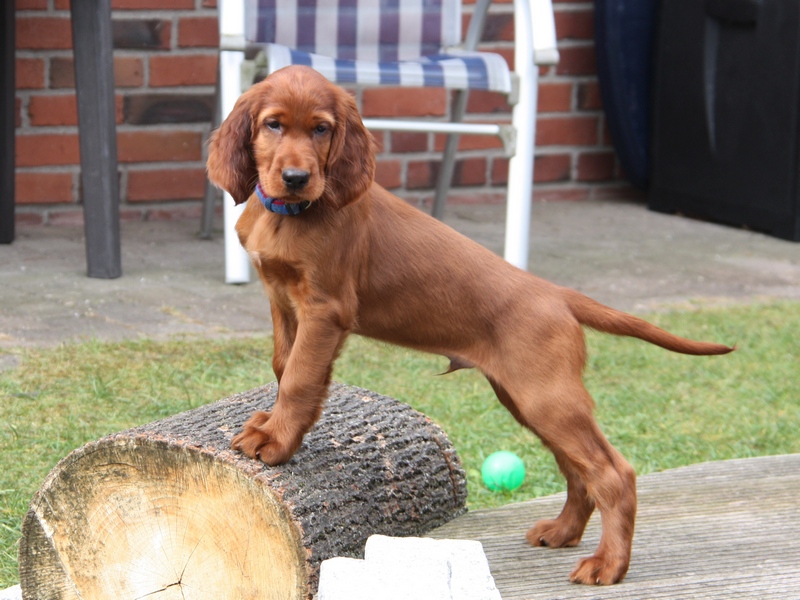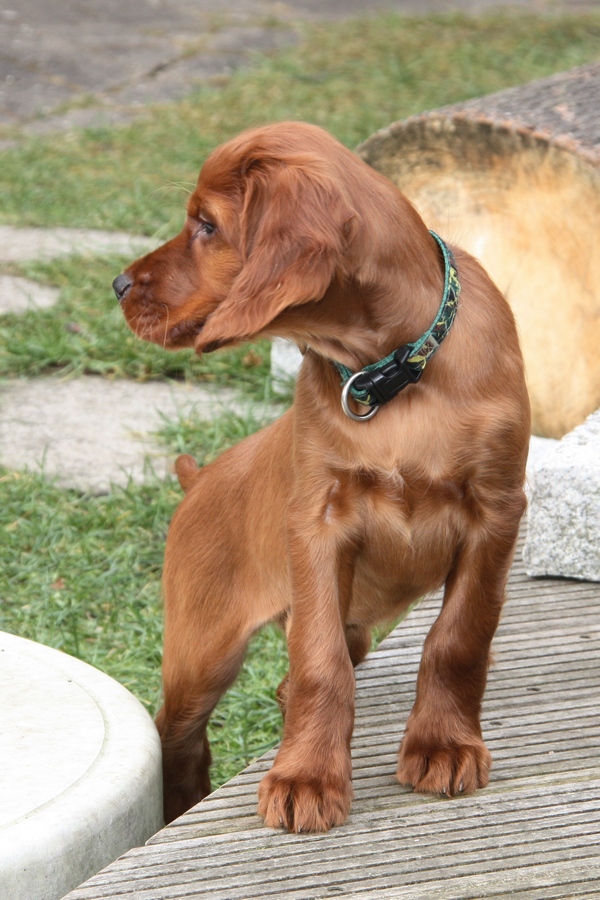 And at once the all of them want to appear from one's best.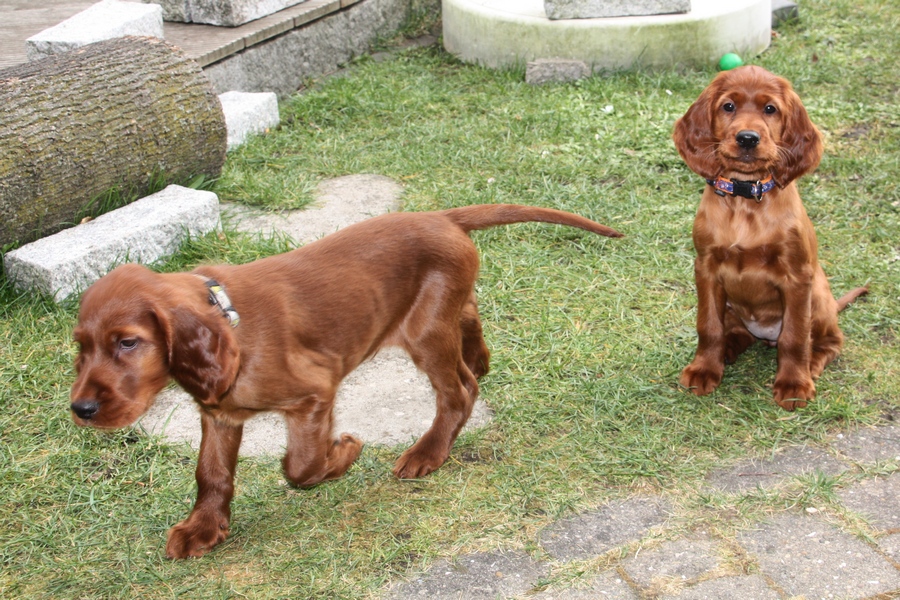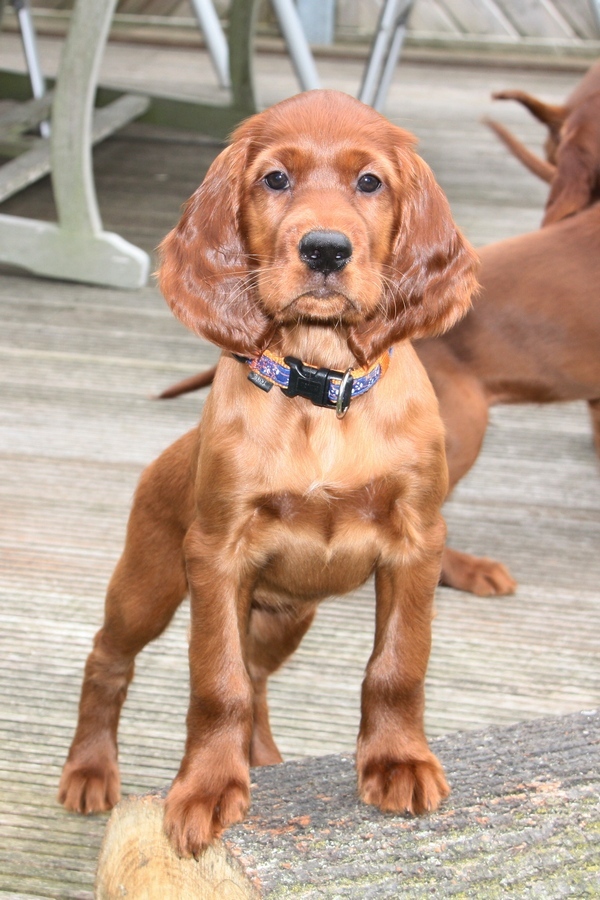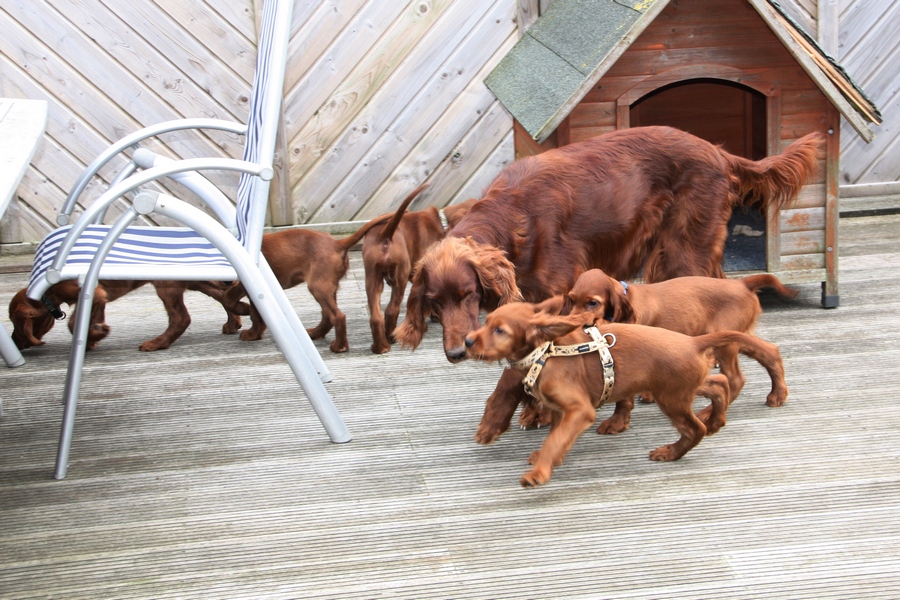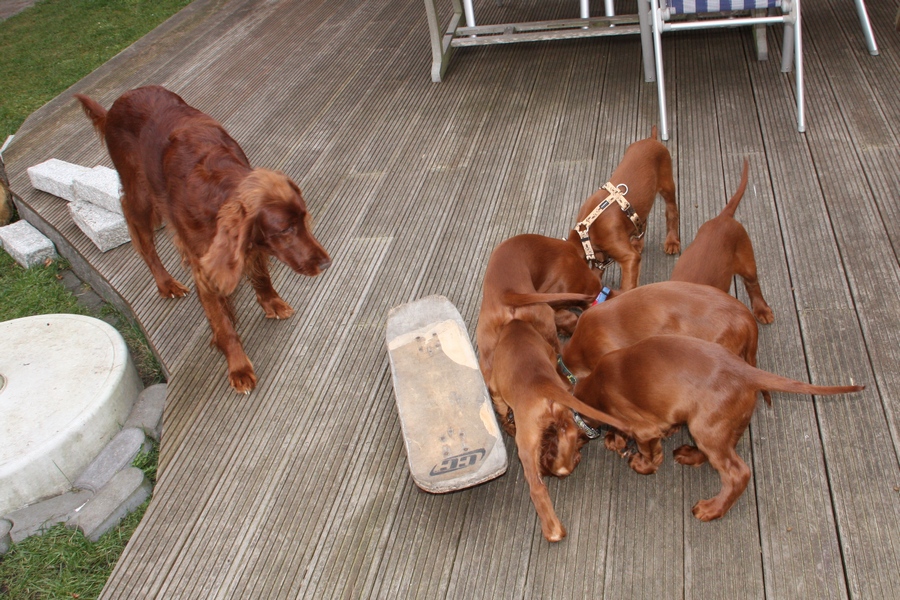 Now already 3 puppies have left. Also today 2 little One's will be picked up by their new families. The remaining play and romp around.
29. März 2014, 9 weeks old (start 10th week)
They were all stressed and harassed.....like us ;-)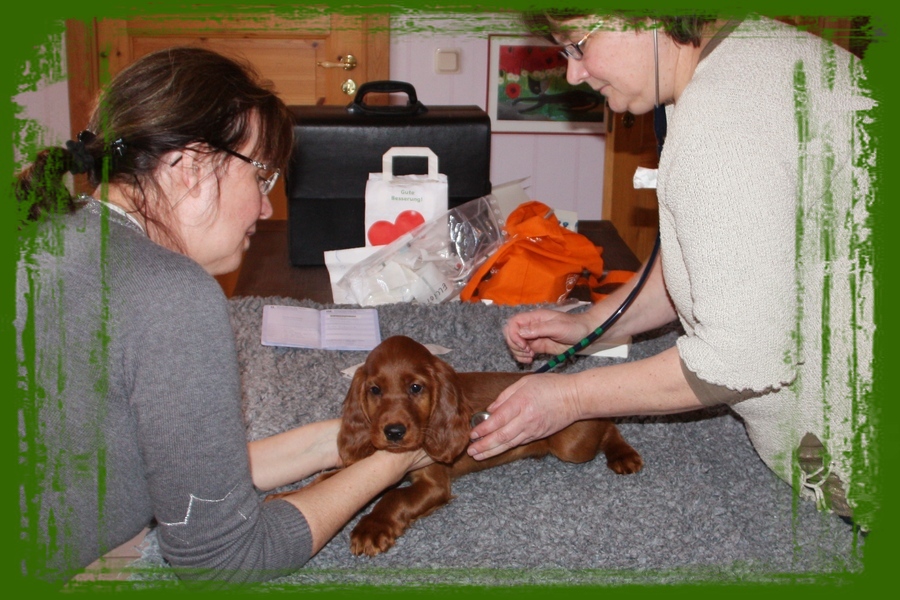 Two hours later it was very quiet in the puppy room....but all were awake.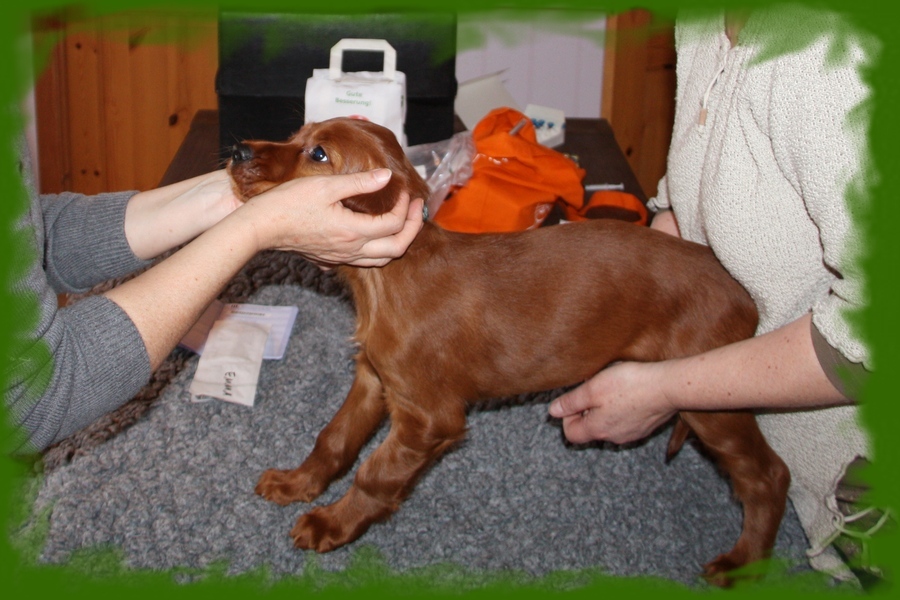 Emma cuddling inbetween ......
One by one they came on to the kitchen table which was repurposed for ordination reason. Here the puppies become aided and examined in detail --- and be brought back to the puppy room afterwards.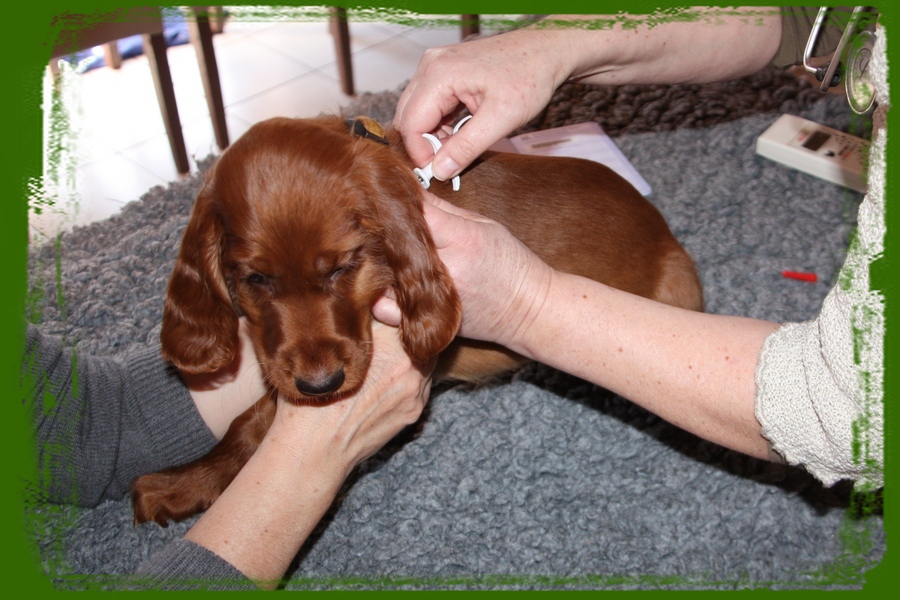 Vaccinate, Chip and the medical examinatin for litter control were on the program.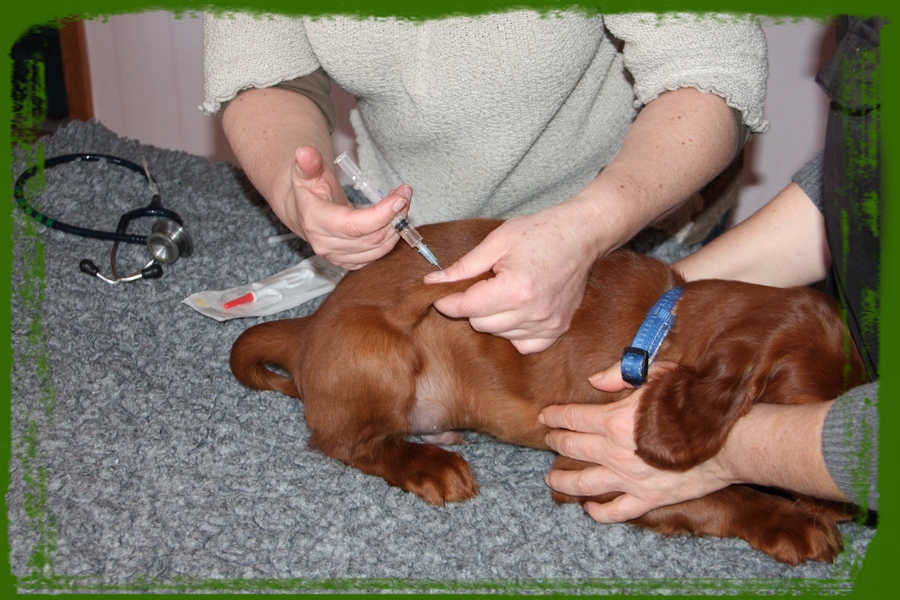 Today the vet was at our home.
25. March 2014, 8 week and 3 days old (9th week)
Anouk with Edison and Elmo
f.L.t.R.: Eragon, Ella, Edison, (Anouk), Elmo, Eliot, and Ebony.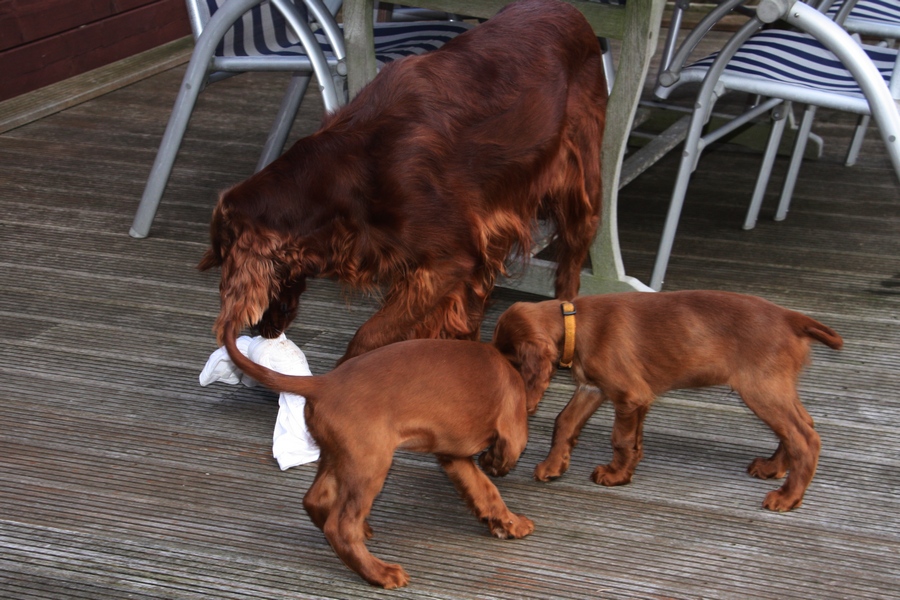 Again it is bad weather. It's not just raining, wind is chilling and uncomfortable cold and penetrating.
This reduces the time for playing in the garden i.E. from about 60 to 30 minutes or less.
However, so far the puppies are in motion, evereything is OK.
It's like in earlier times with the kids: When they stop moving and sit down, they get tired and cold and must come inside at once.
Today Anouk keeps them in motion (like every time).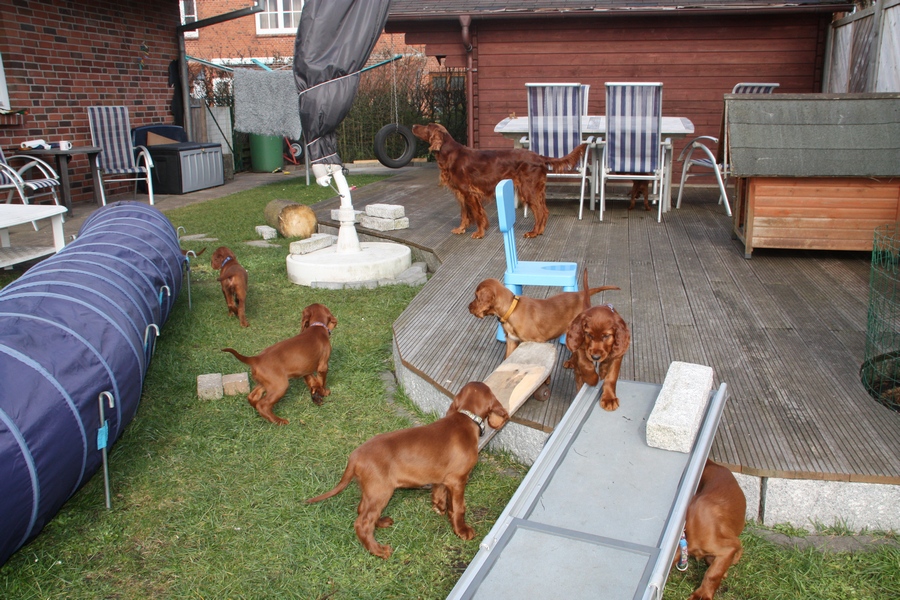 24. March 2014, 8 week and 2 days old (9th week)