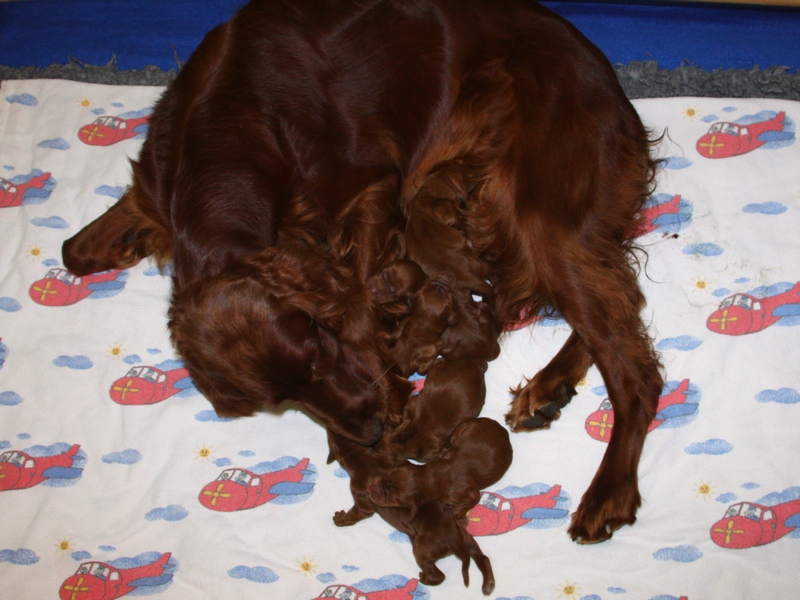 "Birthday" - ANOUK fully get at work!!
Those who say, that fortune can not be bought, have not realized, that puppies exist.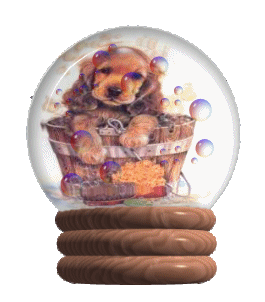 E-Litter
ex:
Anouk Princess of Lionhill
by:
Scout Red Irish Man of Green Land
Owner Gaby Kleemann
littered:
25. January 2014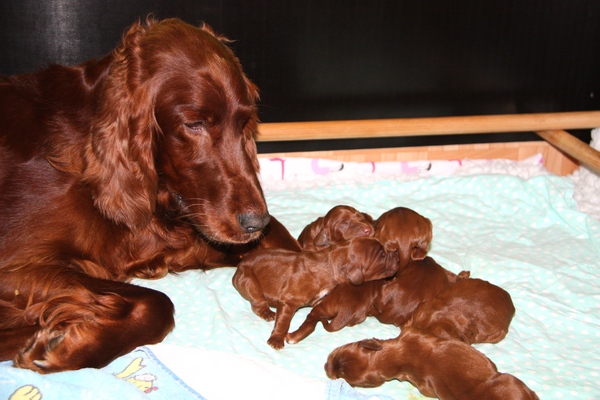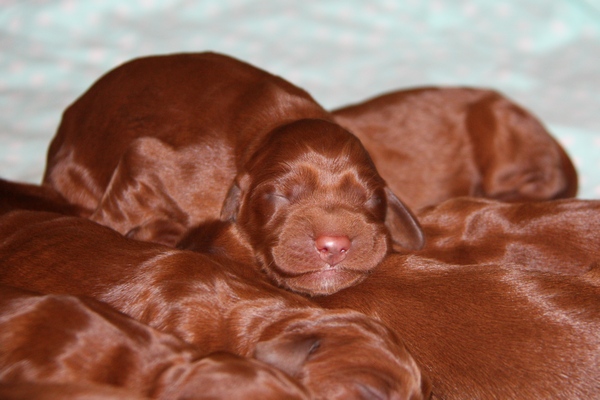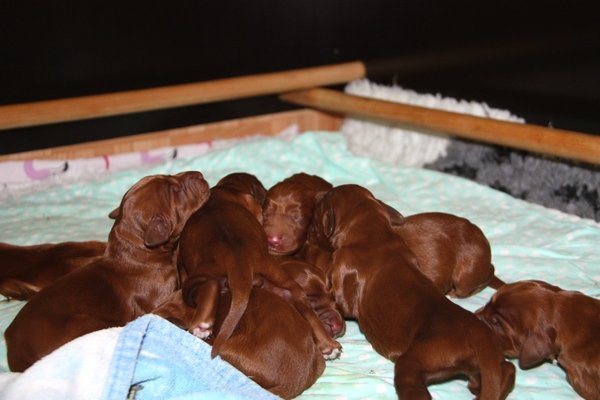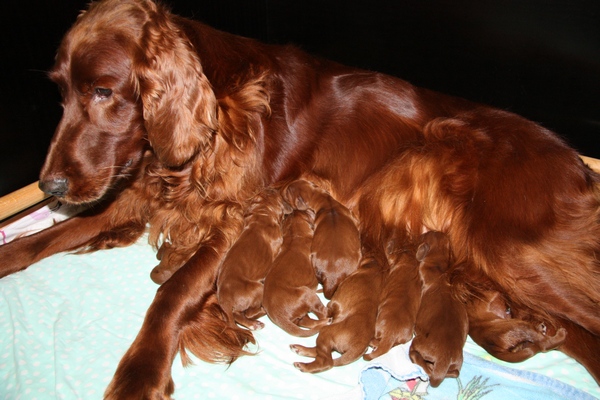 26. January 2014, 1 day young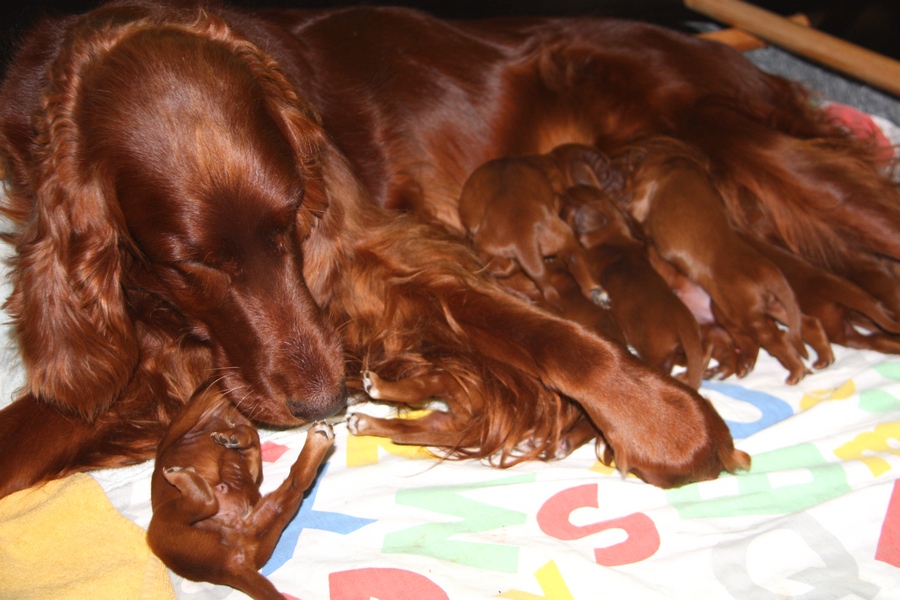 Anouk at work: Clean Puppies
29. January 2014, 4 days young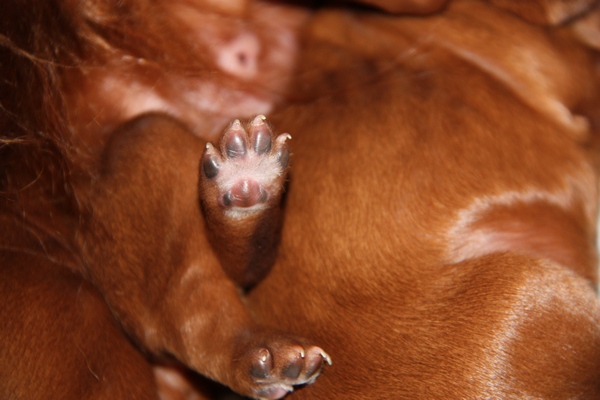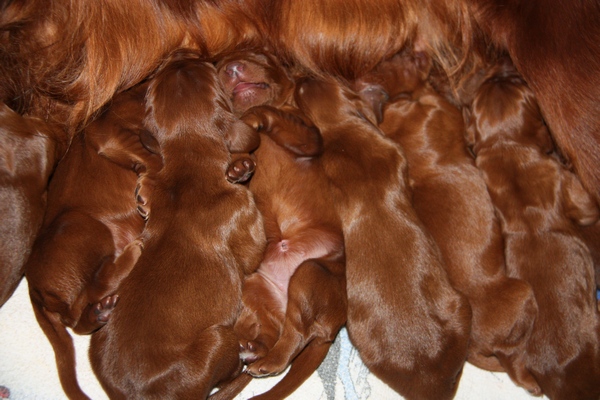 This "lion's claw" has nothing to do with the kennel name
Who is wrong around here?
28. January 2014, 3 days young
Once to count through:
Group Portrait with a Lady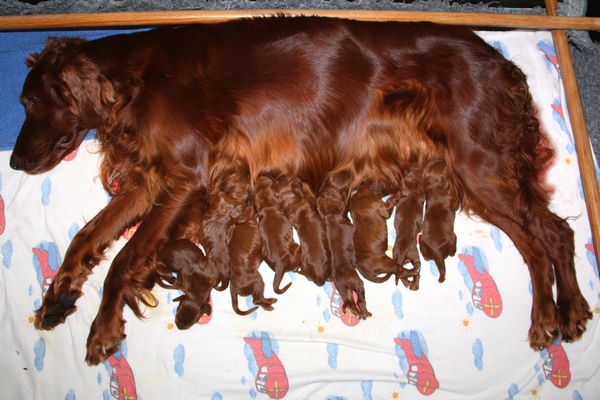 27. January 2014, 2 days young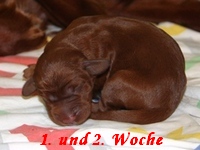 We have long practiced to achieve this formation!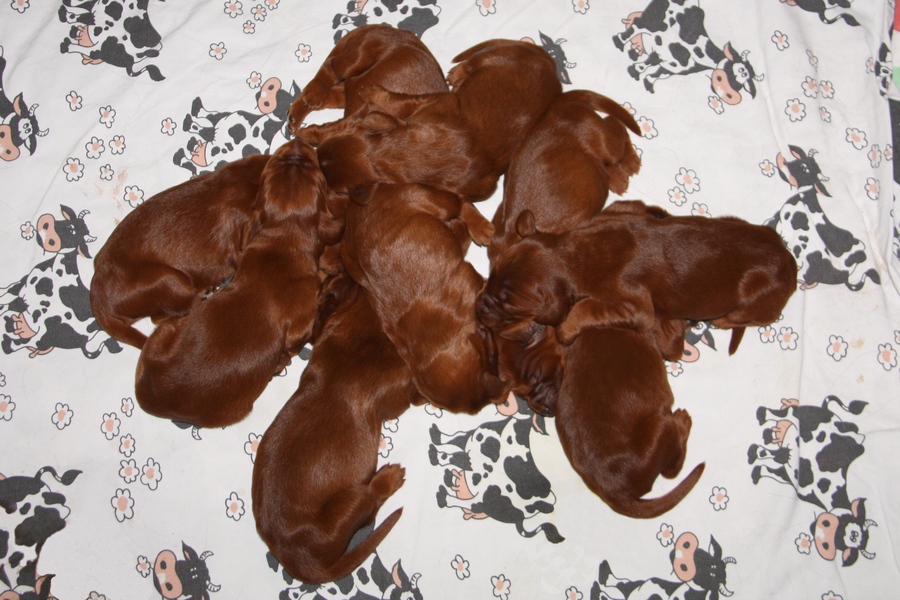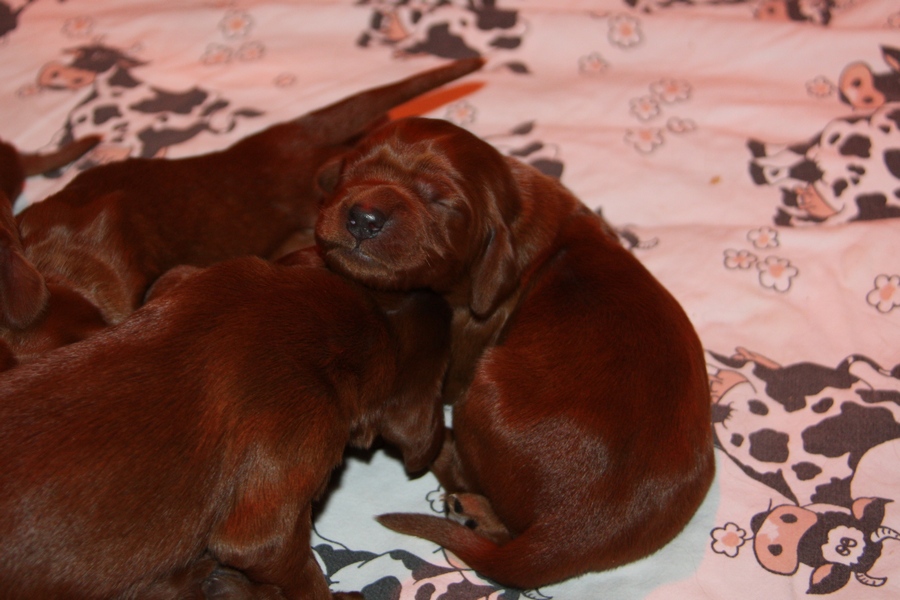 31. January 2014, 6 days young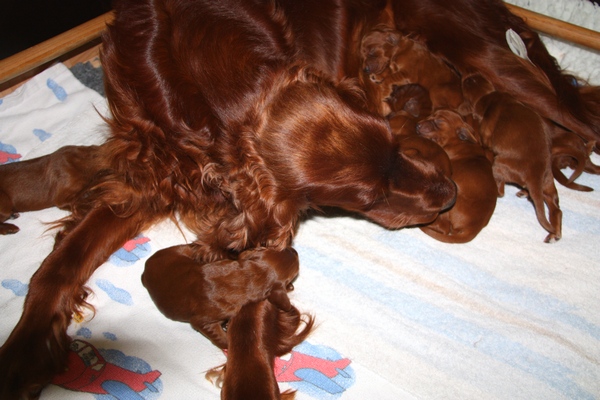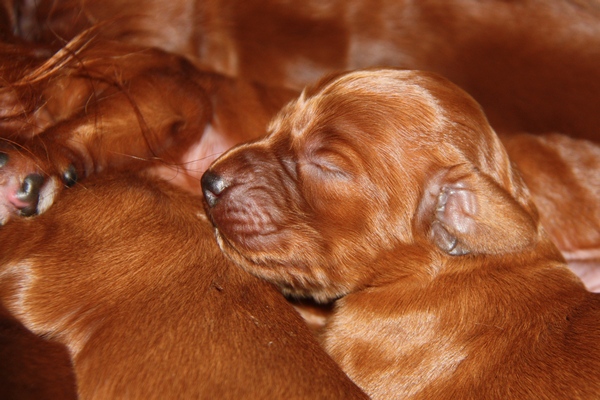 It is always the same: One works, the rest is sleeping
30. January 2014, 5 days young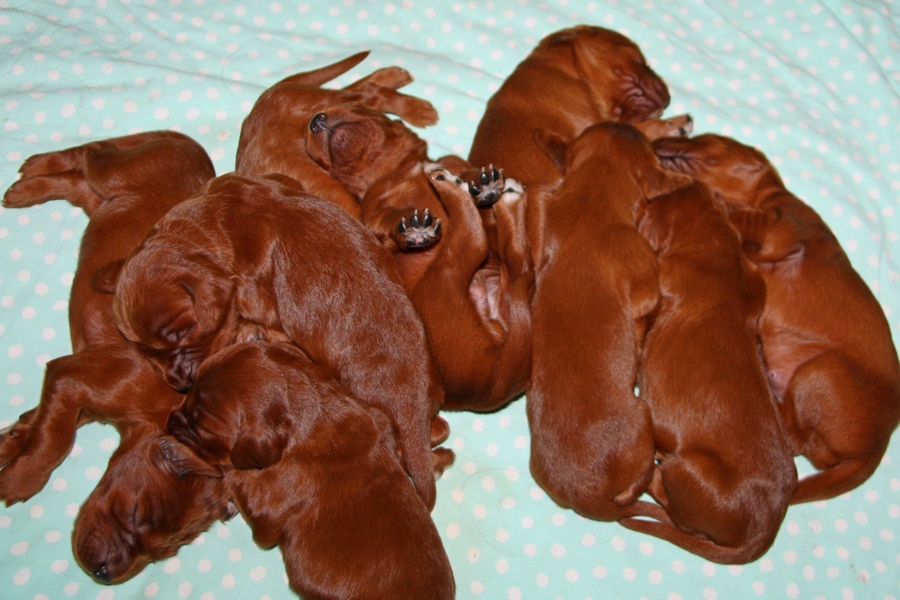 Eight are the wrong way around!! One gets it right.
(Incidentally, notice this " lying hourglass" formation)
03. February 2014, 1 week and 2 days young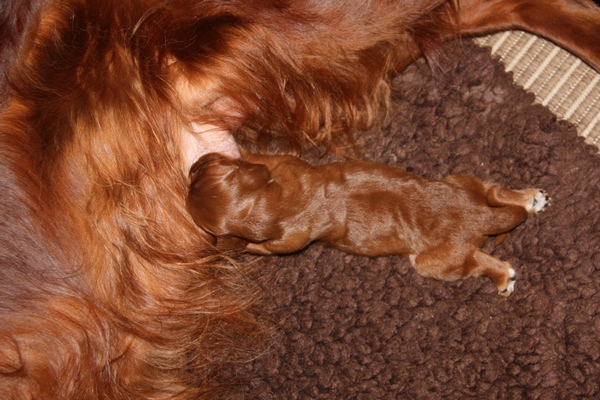 Detention for extra tasting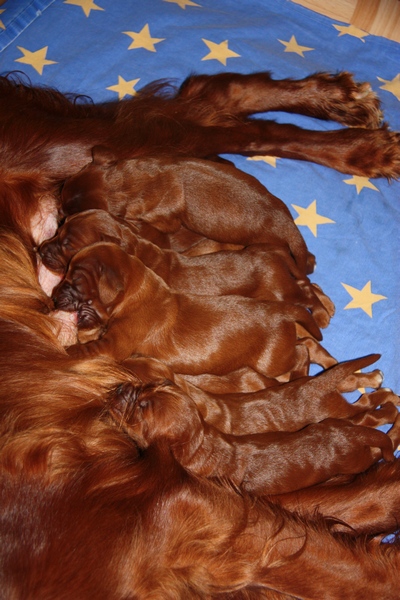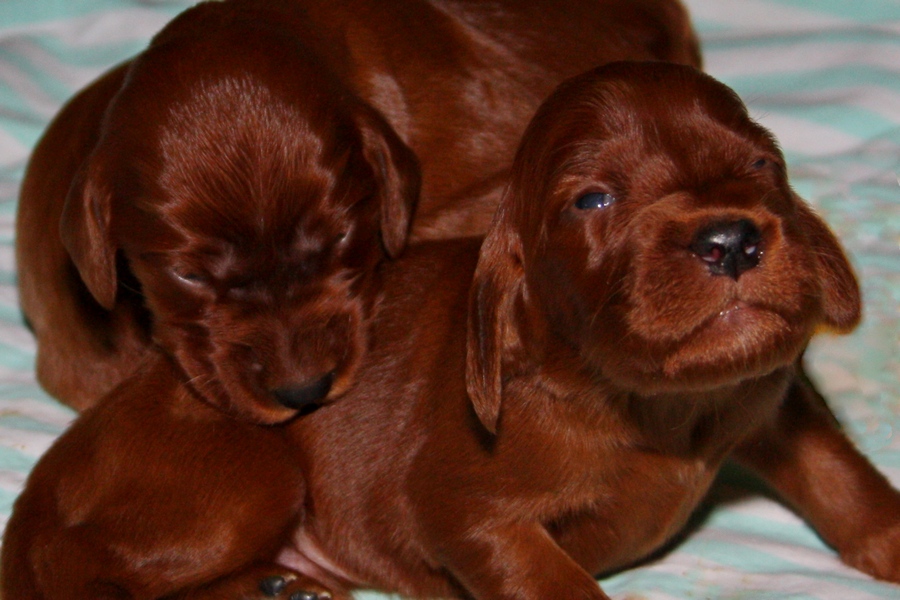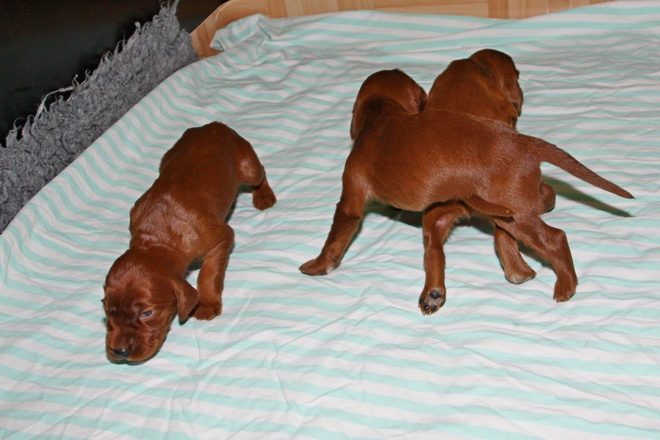 It becomes more and more exciting:
The puppies begin to run and the eyes have opened.
08. February 2014, 2 weeks young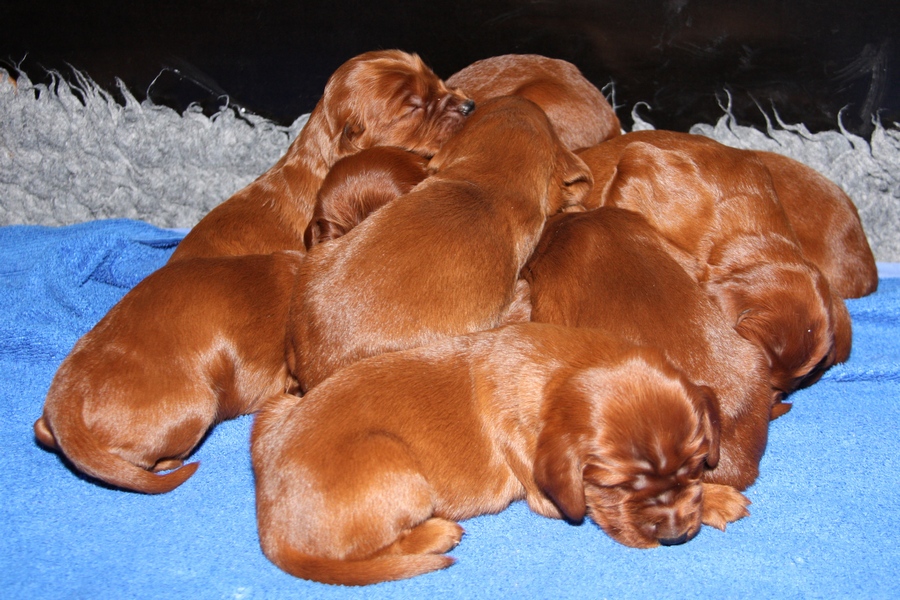 Here is another variation to form a formation
07. February 2014, 1 week and 6 days young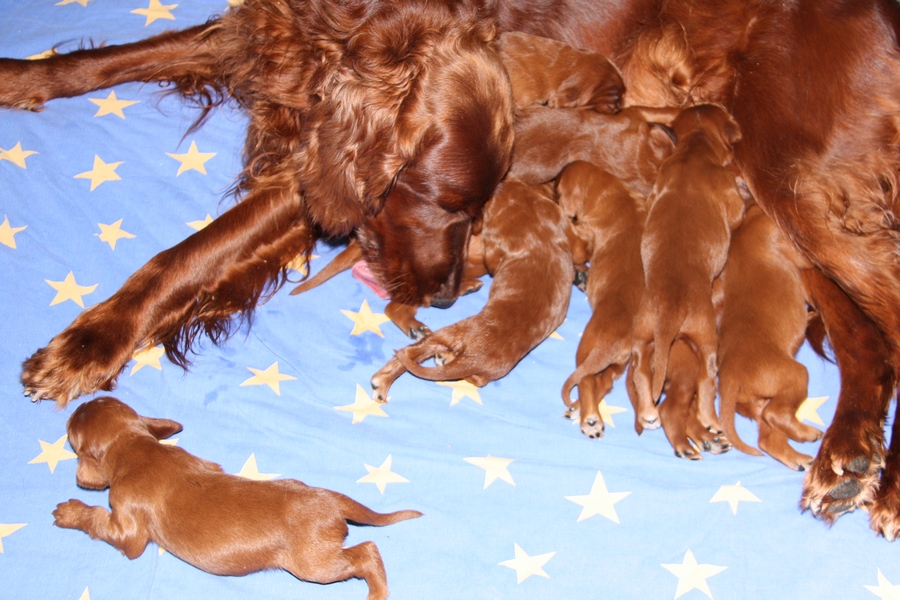 And here's a small Scene from the puppy crate :-)
"dog's catlick"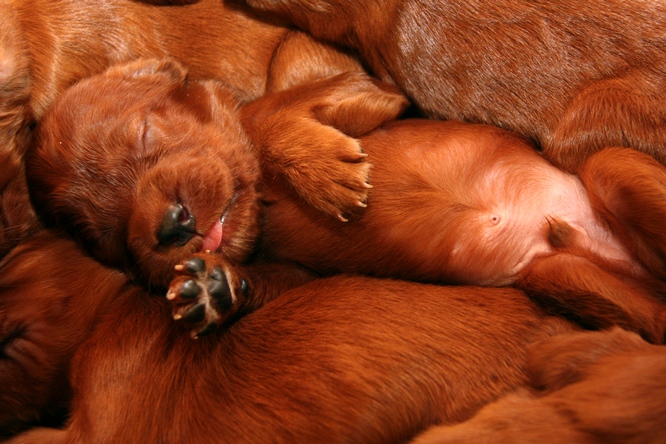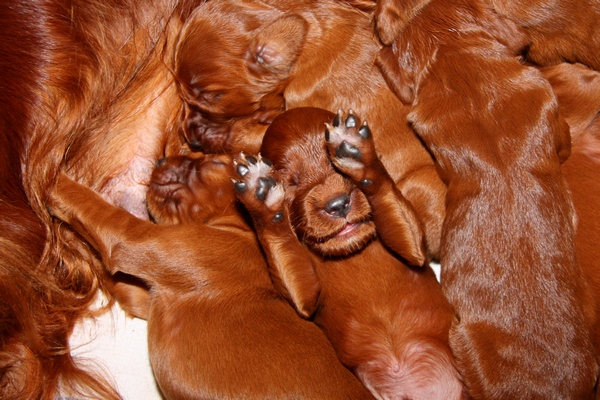 Ok, if it must be, I will place myself asleep
No photos please.... ......so young and already vain??!!??
05. February 2014, 1 week and 4 days young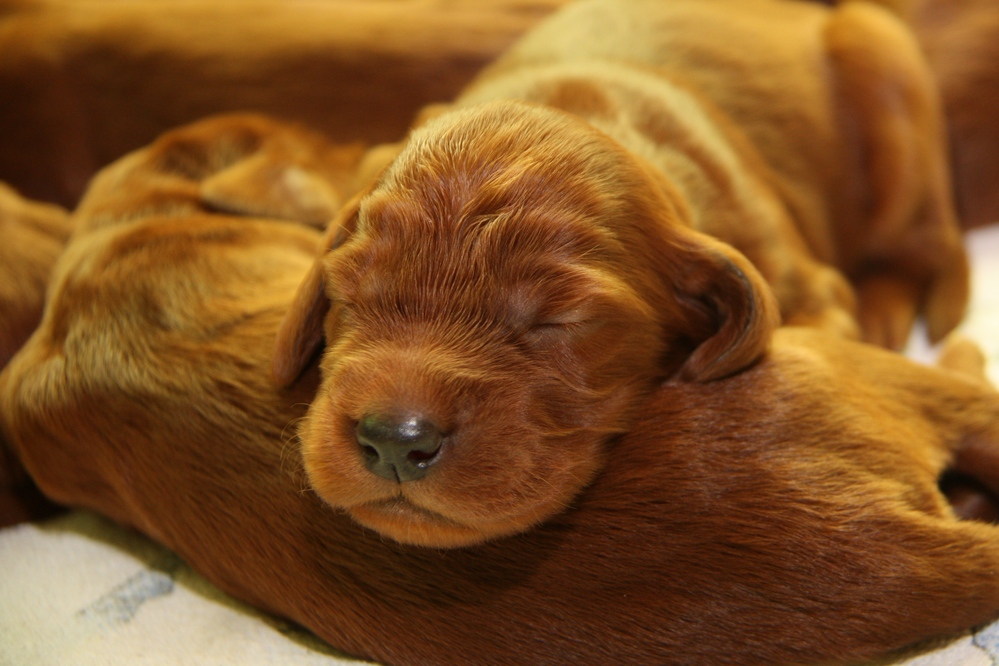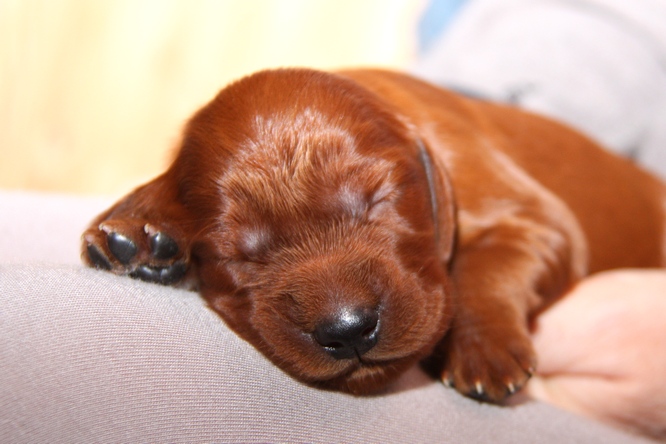 Always a fascinating to see!!
04. February 2014, 1 week and 3 days young
We will make a setter dog "poop"