B-Litter
ex:
Tayla My Shy Typhoon of the Red Flash
by:
Bram vom Platanengrund
Owner Ellen ten Brink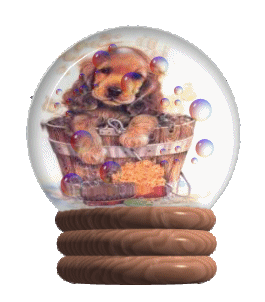 Those who say, that fortune can not be bought, have not realized, that puppies exist .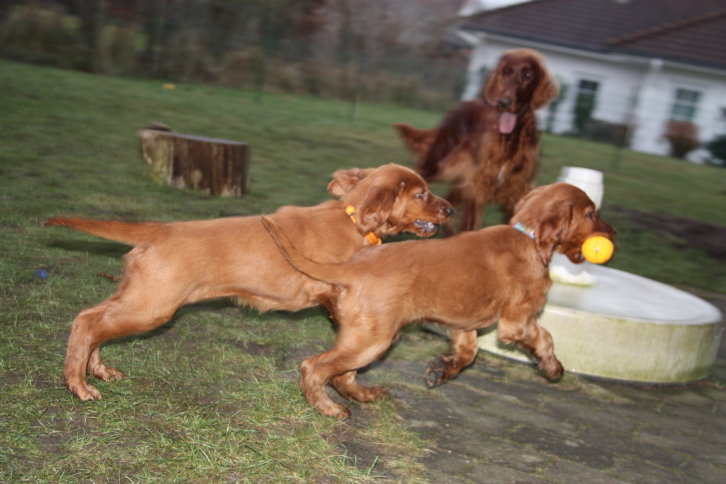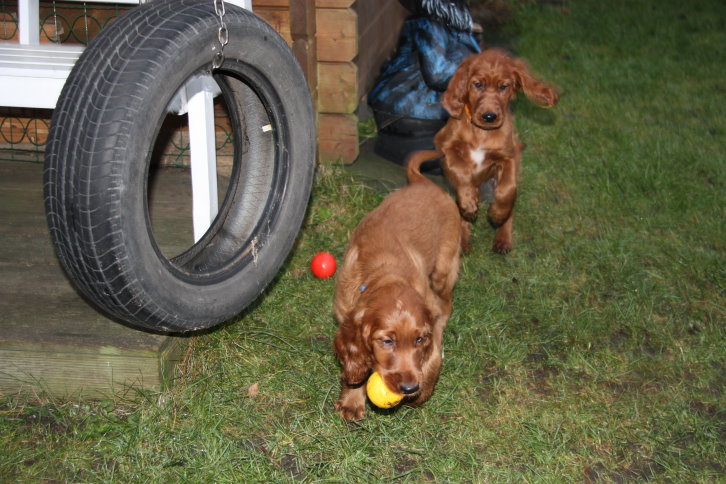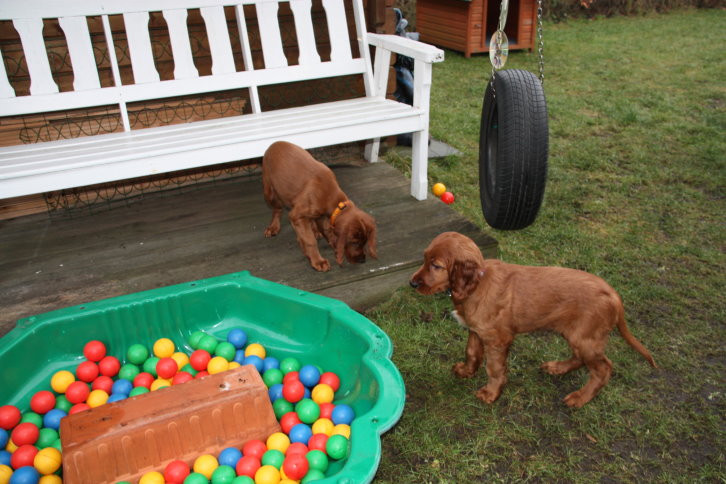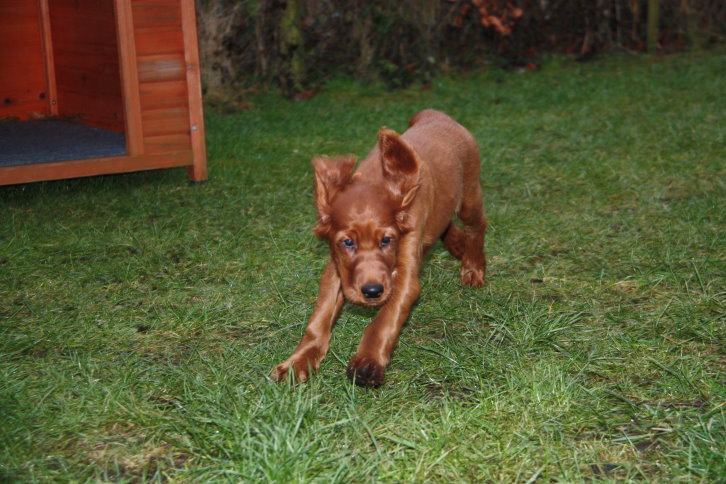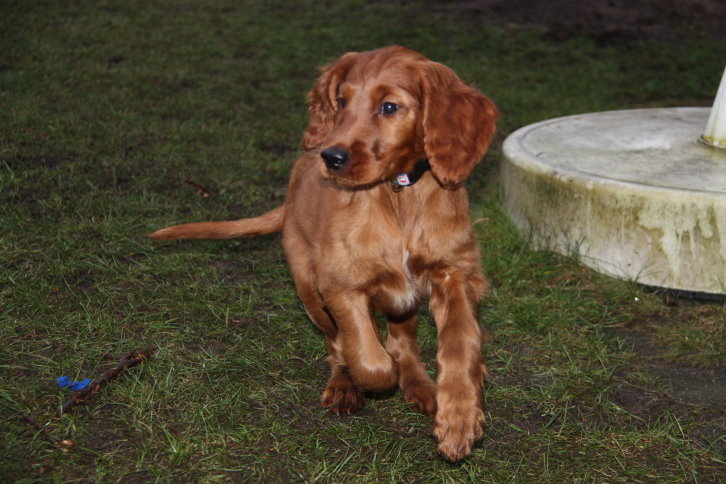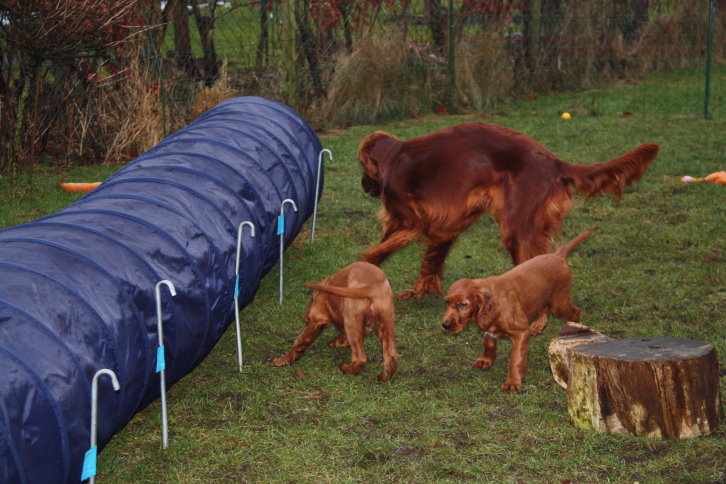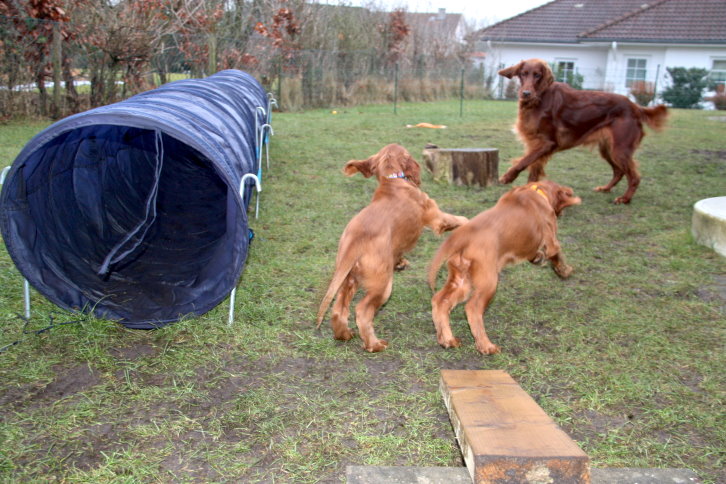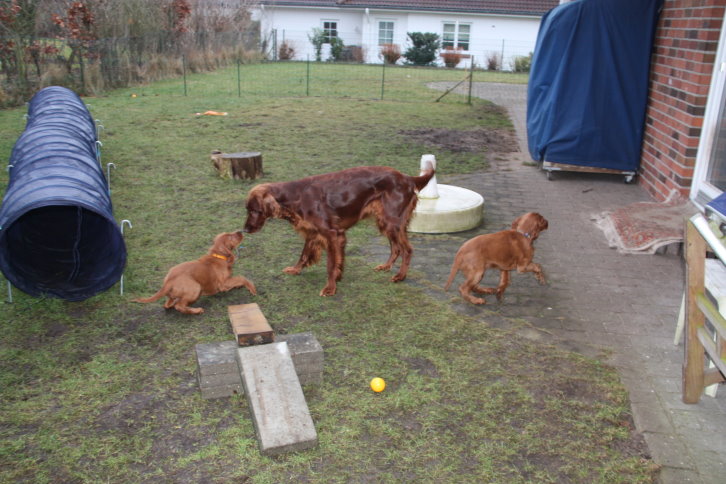 Thus little sister asks the Great: "Are you going to play with us?" What a question - playing in the garden is ANOUKs favorite activity!!! Lieblingsbeschäftigung!!!!
Playing outside in the afternoon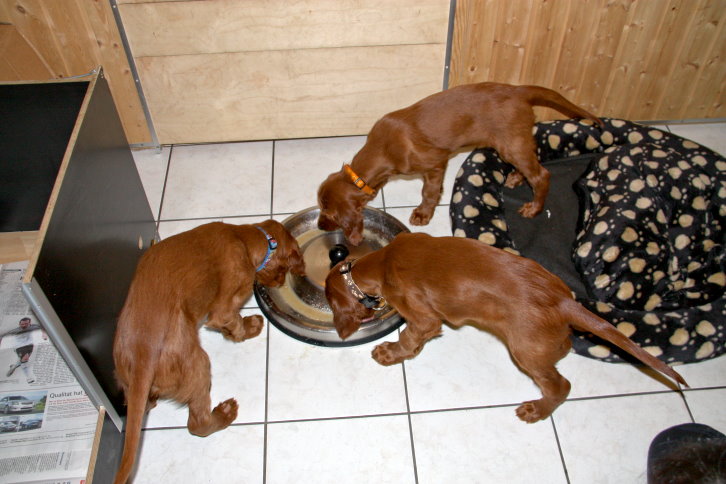 5. February 2009, 8 Weeks and 4 Days old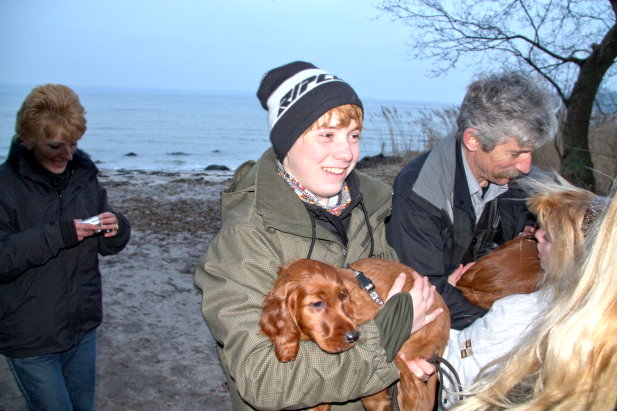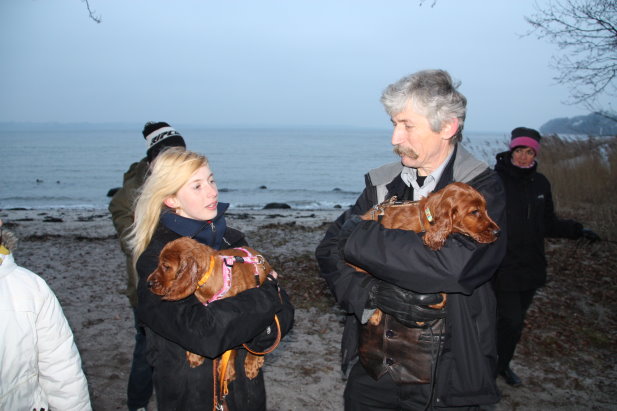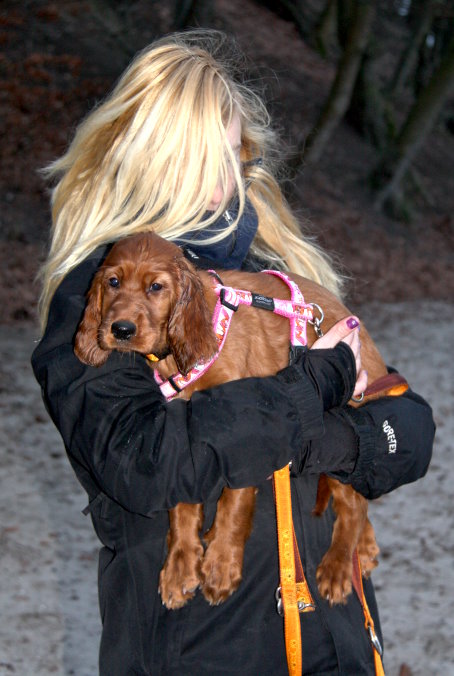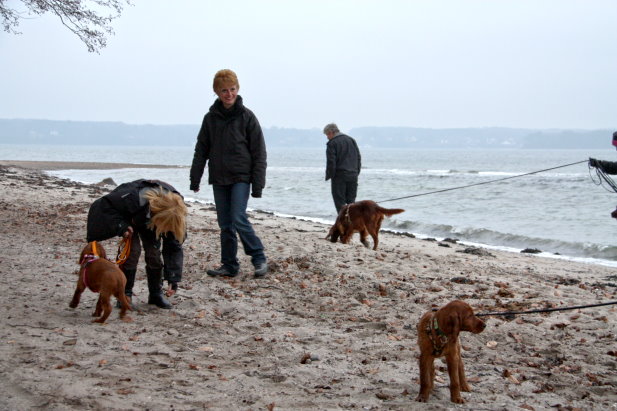 TAYLA with BYRON and BUDDY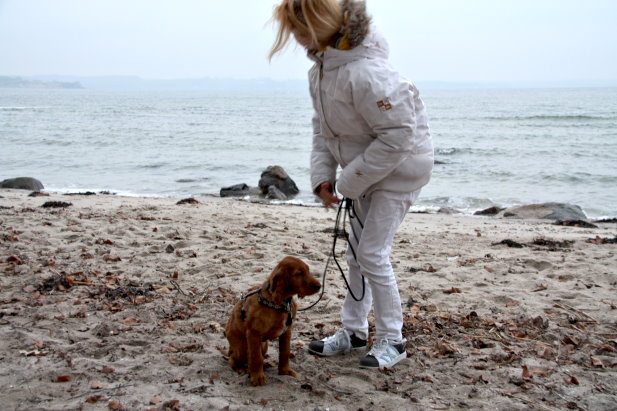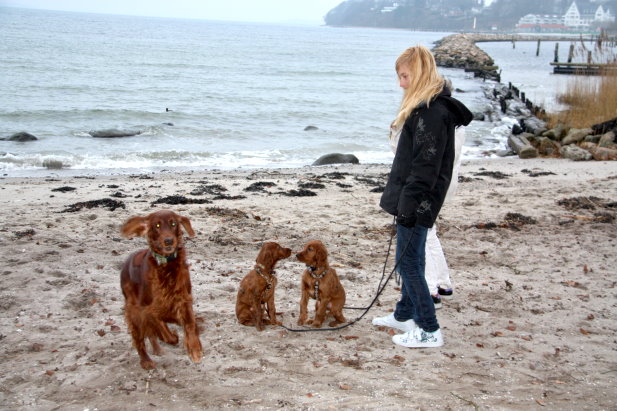 BYRON, BECKY, BUDDY and TAYLA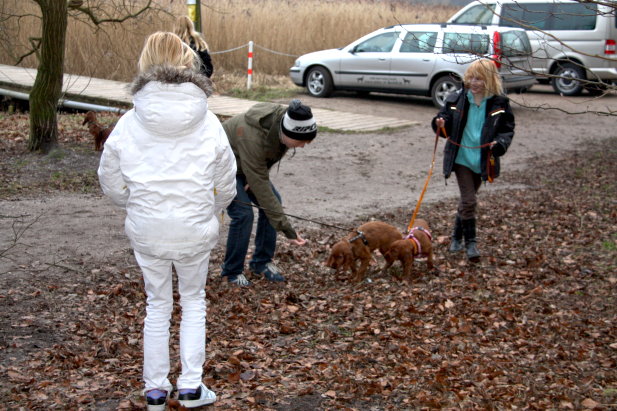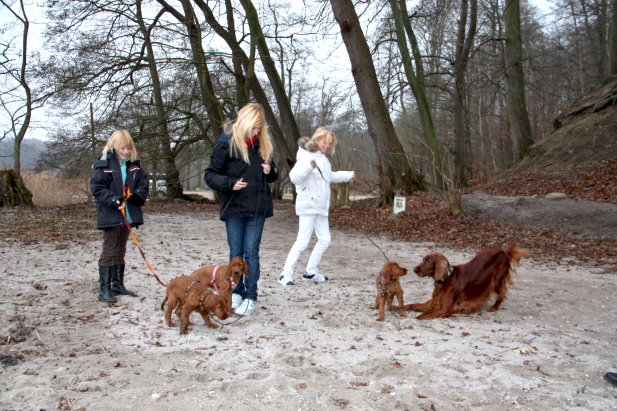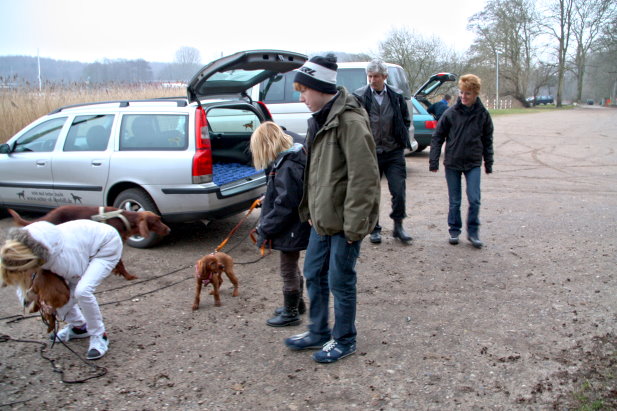 First Outing to "Quellental" beach in the vicinity of Glücksburg - at the Baltic Sea. The Wildhaber Family with all four children came from Switzerland to pick up their new member BYRON (on Thursday) this week. The whole family supports our excursion. The puppies put up a good fight. They where accompanied by Mum TAYLA and elder sister ANOUK .
3. February 2009, 8 Weeks and 2 Days old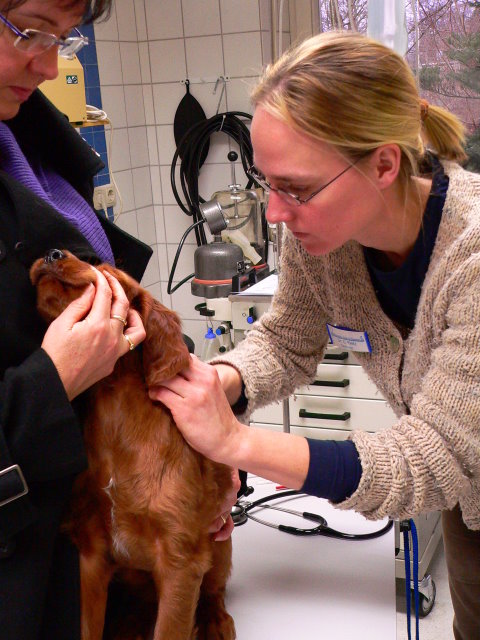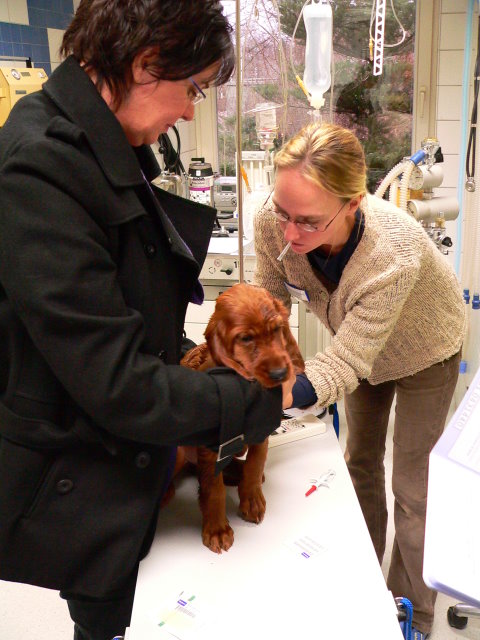 BYRON examination
BECKYs micro-chips insertion
BUDDYs vaccination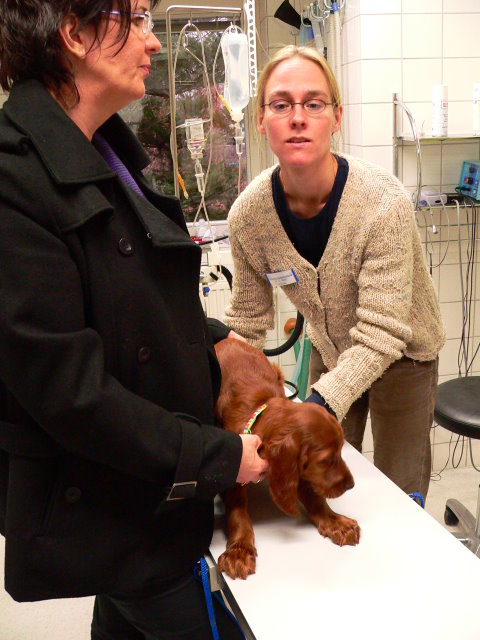 In the animal hospital for the final examination , vaccination and for micro.chip insertion.
2. February 2009, 8 Weeks and 1 Day old
And the winner iiiiis.....BYRON!!!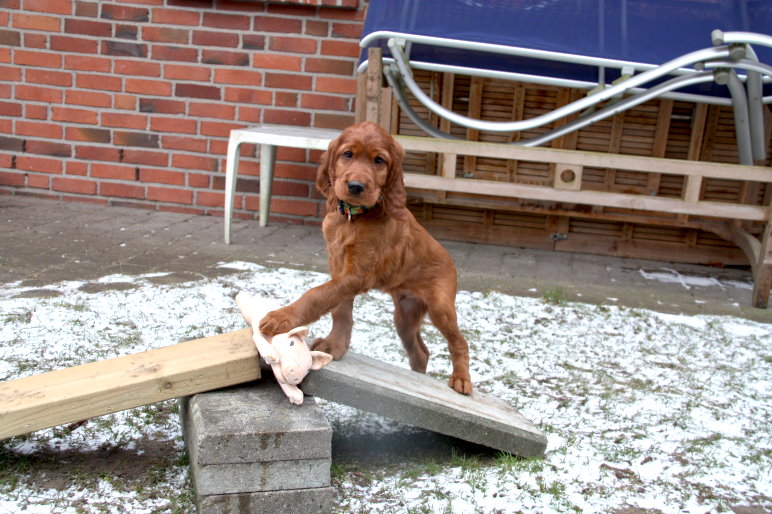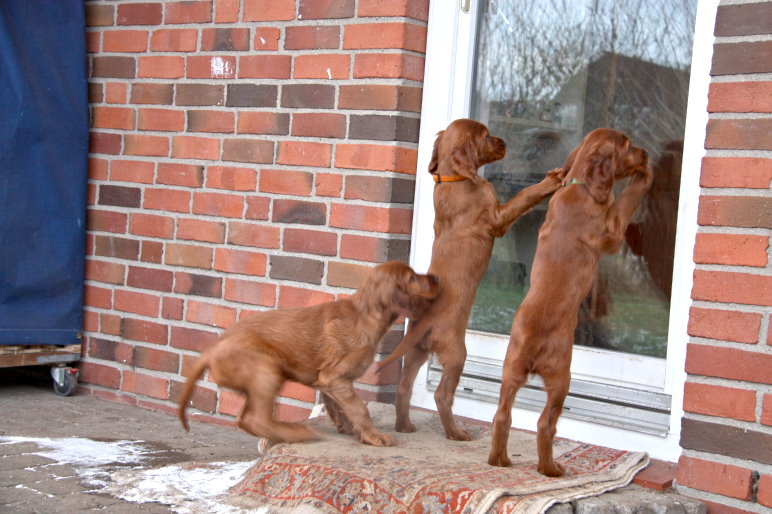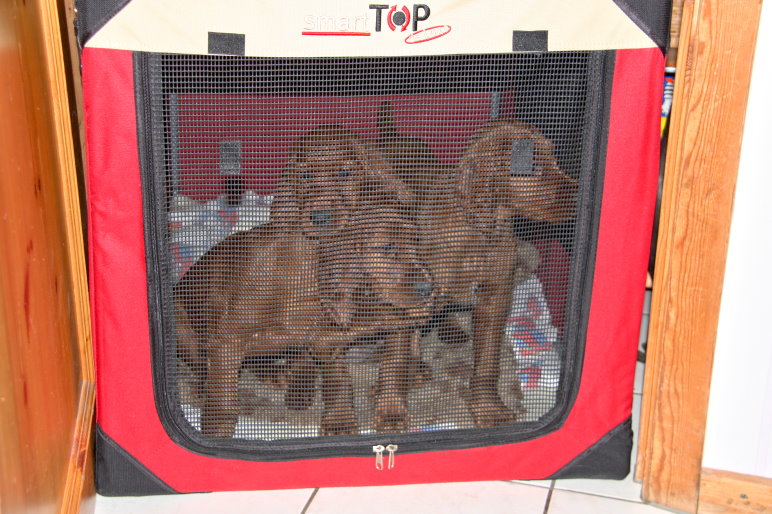 1. February 2009, 8 Weeks old.
BECKY likes her brothers both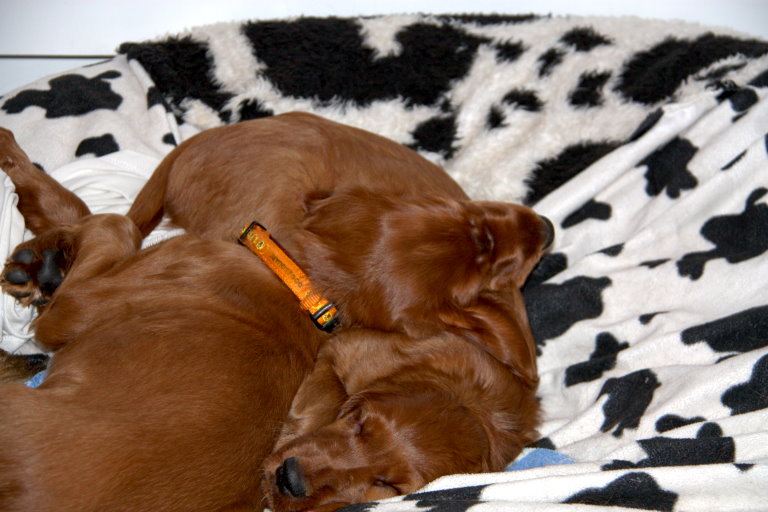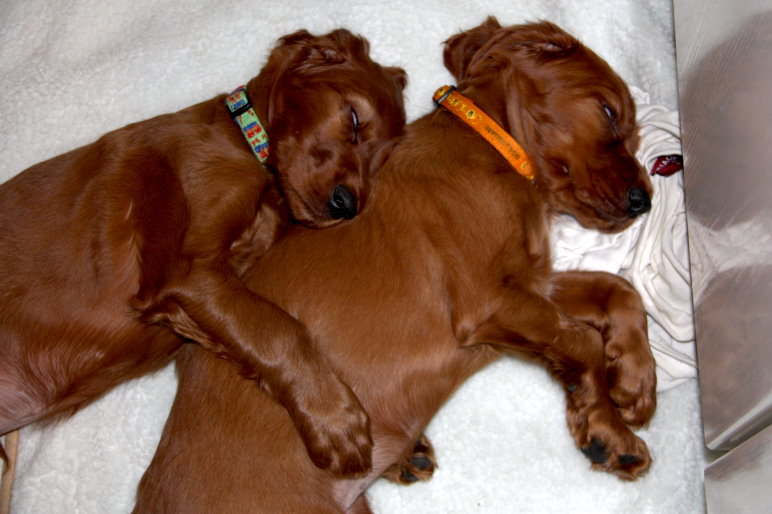 30. January 2009, 7 Weeks and 5 Days old
All the time the try to pit oneself against the other by fighting (and playing). This time it's BYRON and BUDDY.
But often BECKY participates also. Unfortunately you can't hear the noises belonging to. It sounds really dangerous!!!
"We haven't done anything...."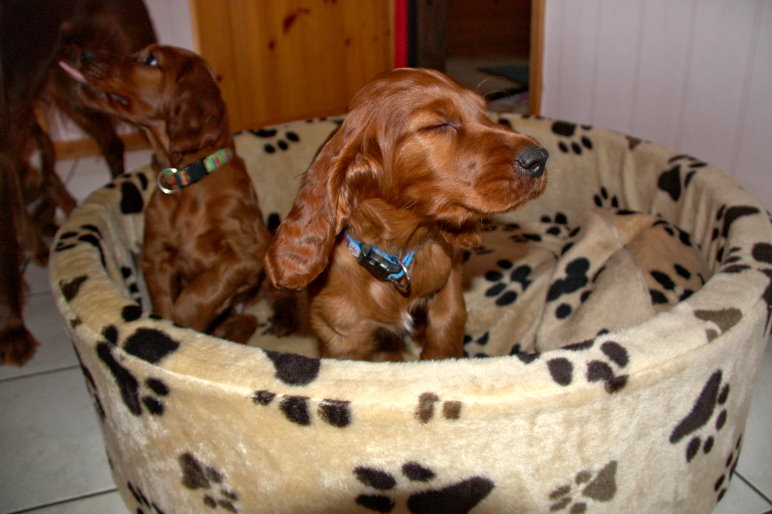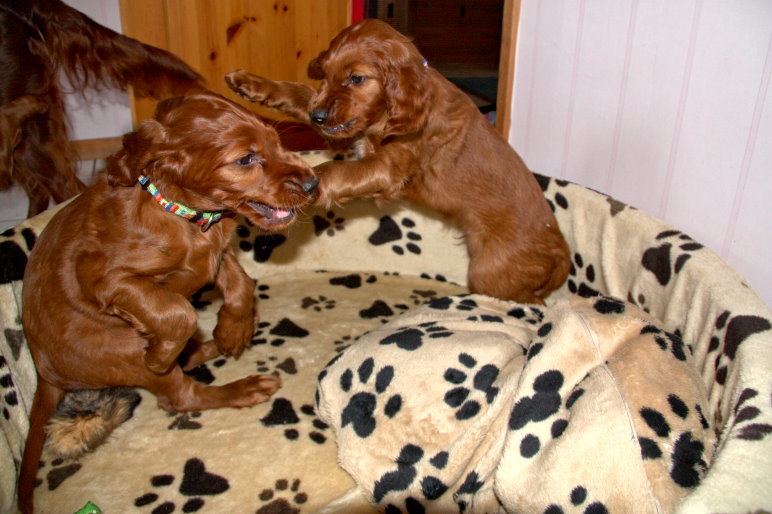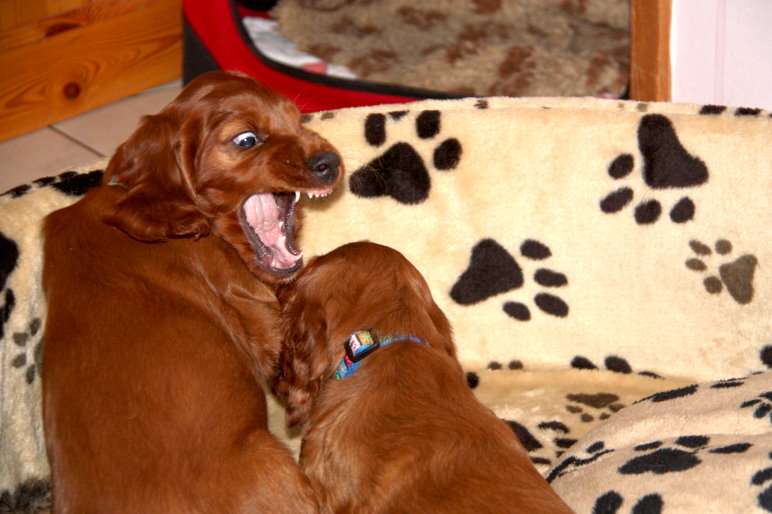 29. January 2009, 7 Weeks and 4 Days old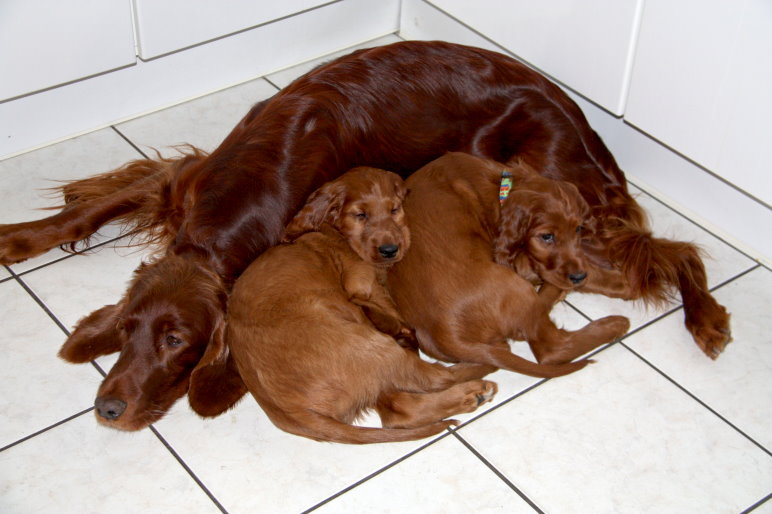 All Three are used to and likes to snuggle up,
sometimes with Mistress (BECKY) or
sometimes with Mum (BUDDY left.and BYRON right)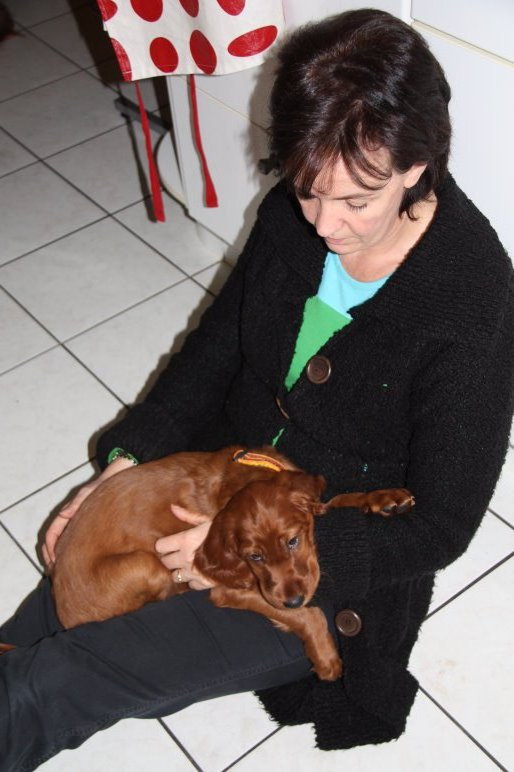 28. January 2009, 7 Weeks and 3 Days old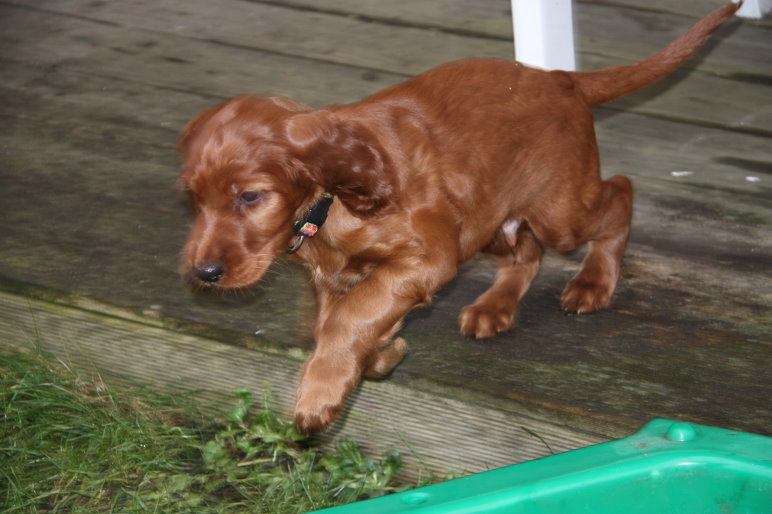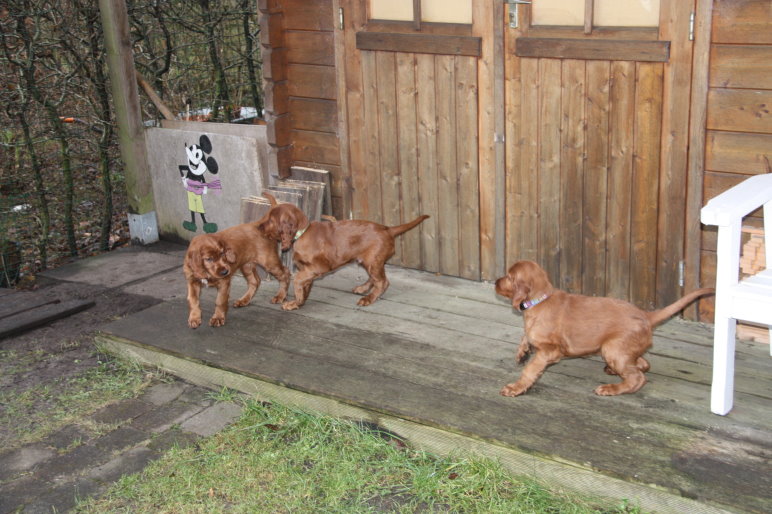 BECKY this time very carefully BUDDY with speed of light
Always race along on the pitch and anywhere else
fLtR: BECKY BYRON BUDDY BYRON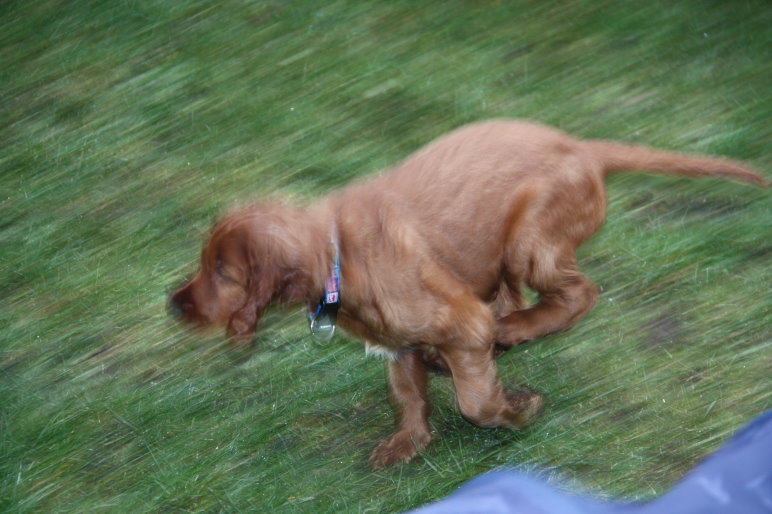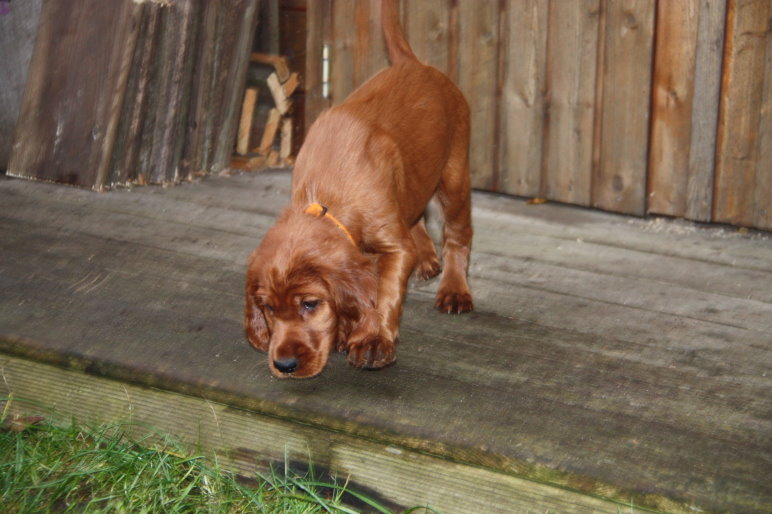 26. January 2009, 7 Weeks and 1 TDay old
BYRON "tattoos" - piercing ANOUK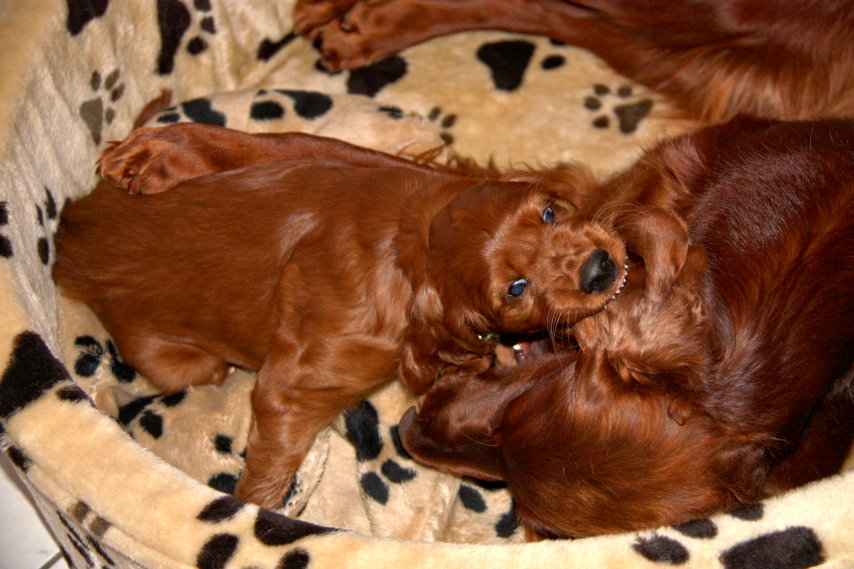 BECKY olone against two males - fighting in the paw basket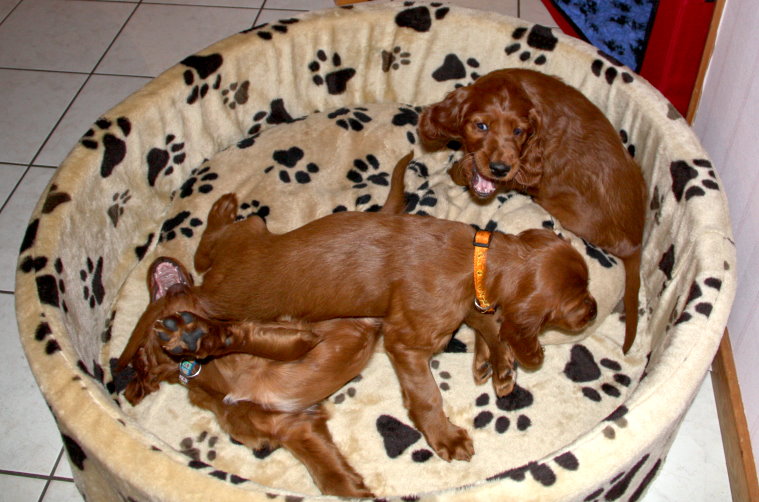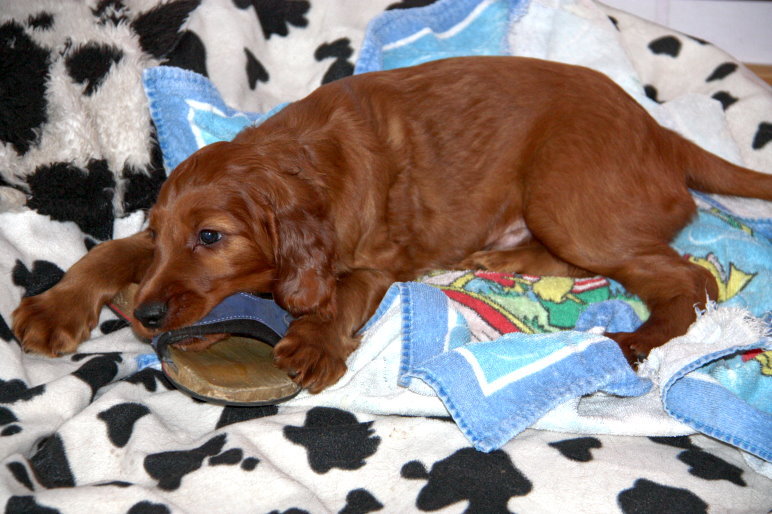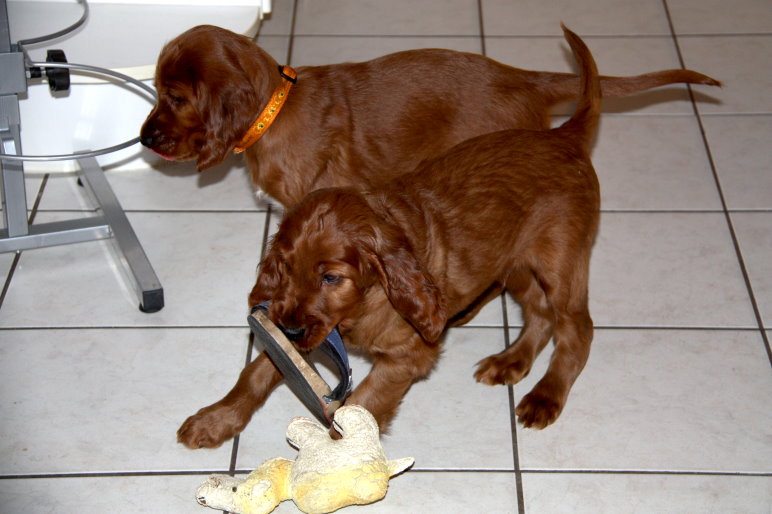 TAYLA with her three Puppies BUDDY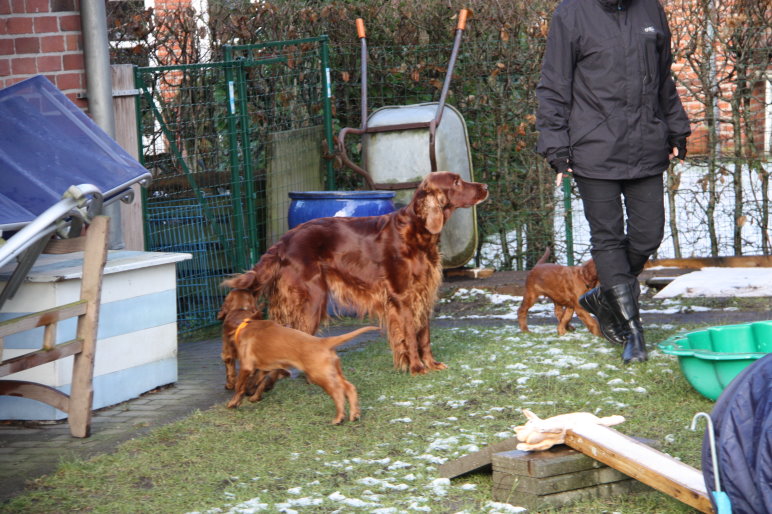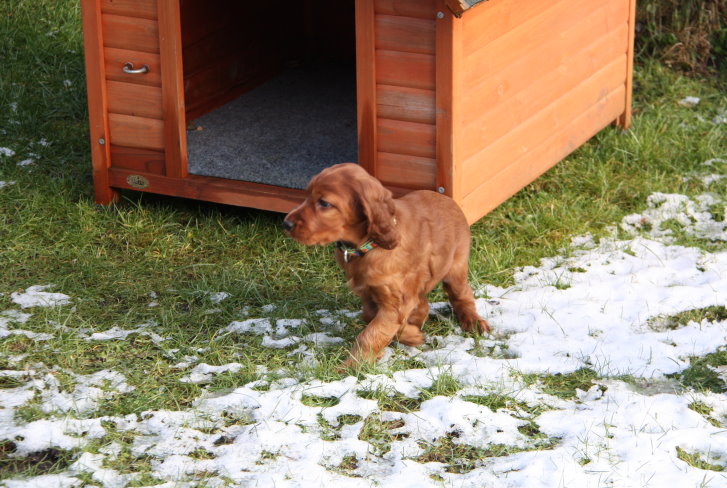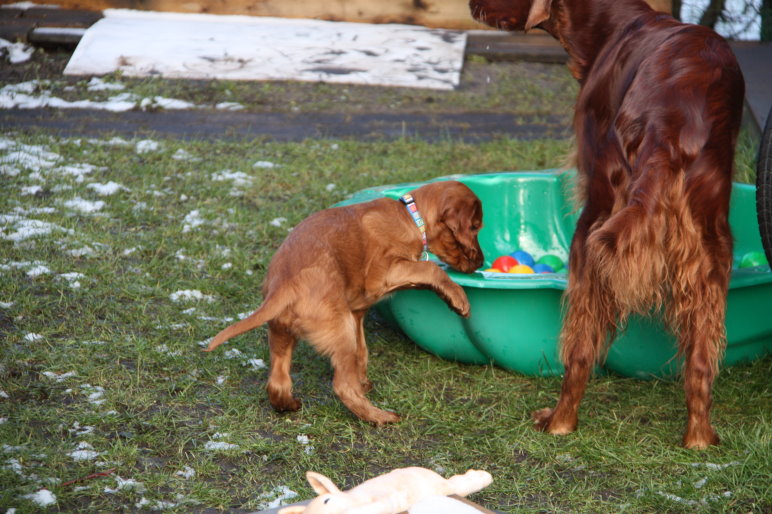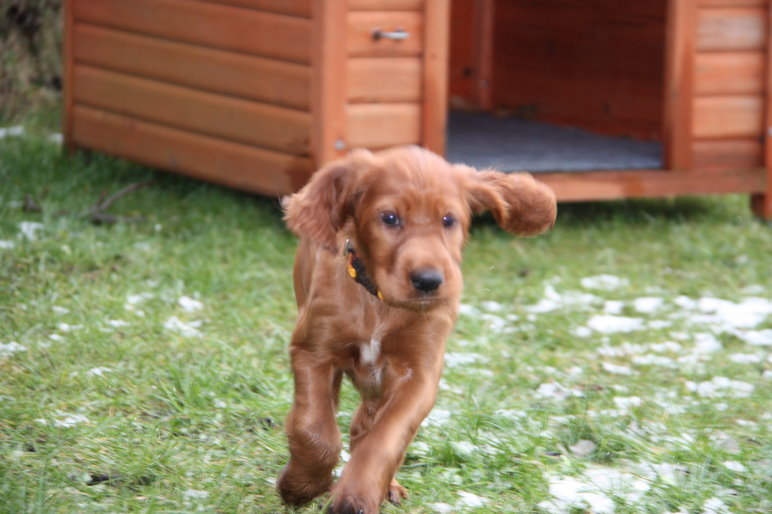 24. January 2009, 6 Weeks and 6 Days old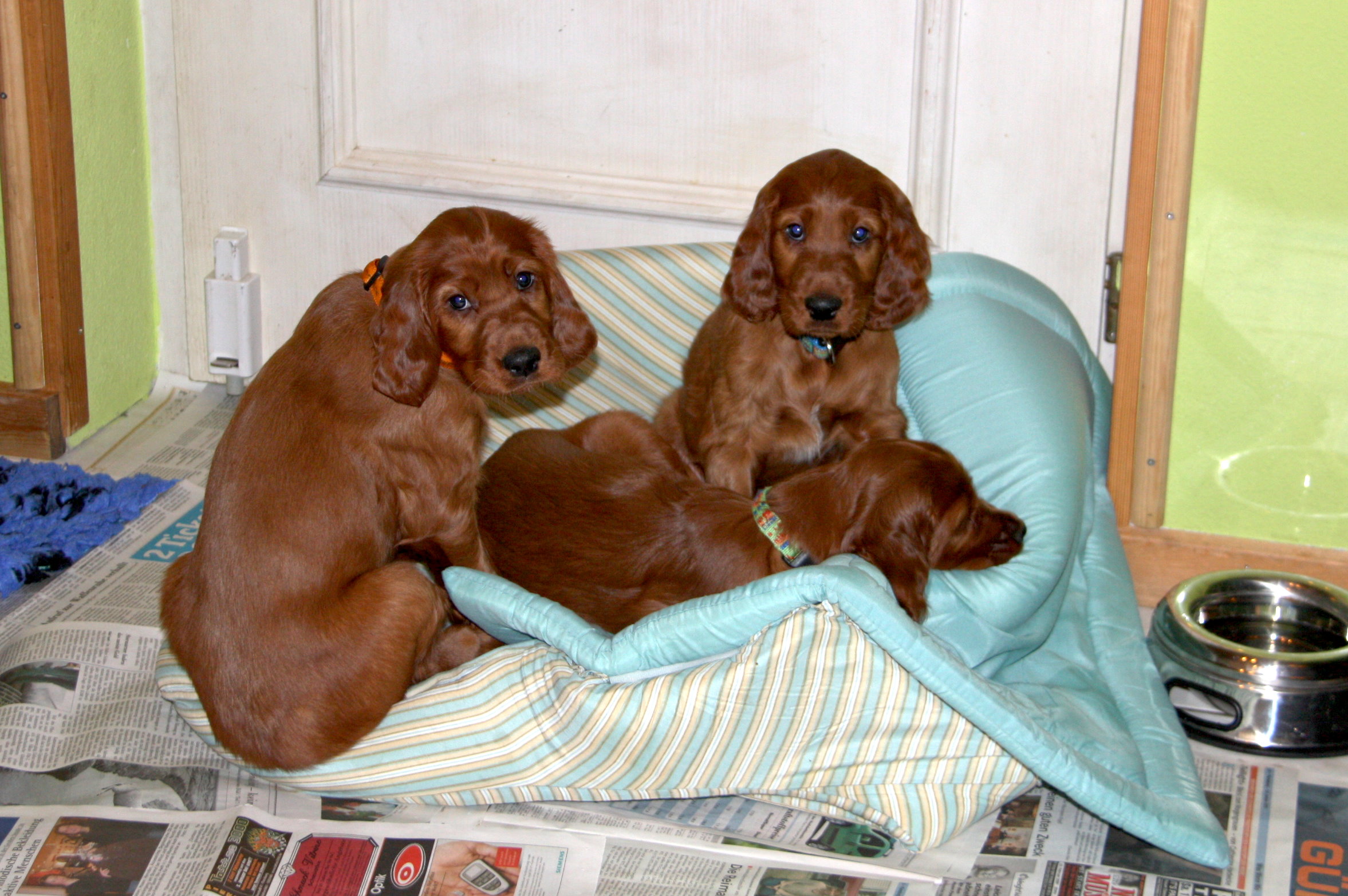 Puppies special use of the dog-house (kennel)
23. January 2009, 6 Weeks and 5 Days old
Maurice Leon with BYRON (supine) and BUDDY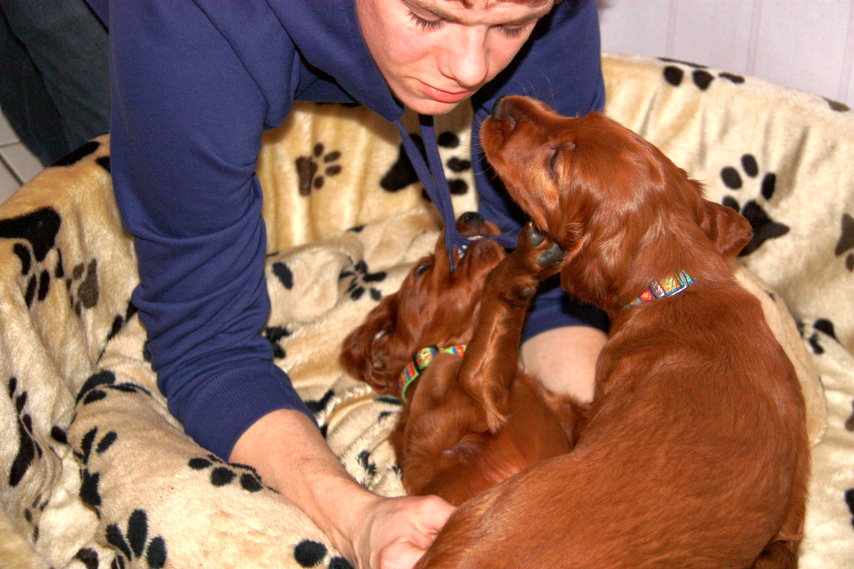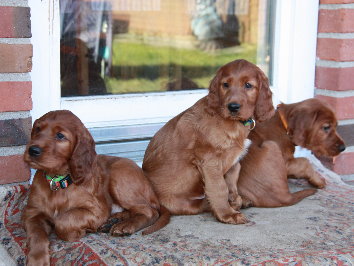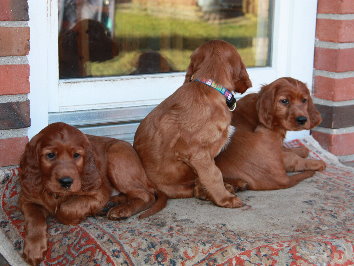 Afterwards exhausted!!!! fLtR: BYRON - BUDDY - BECKY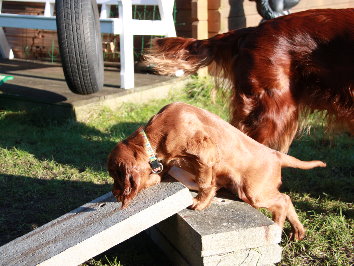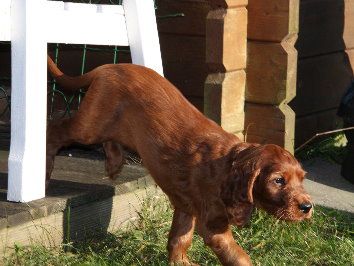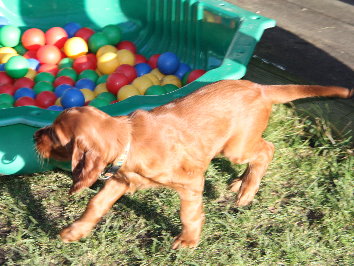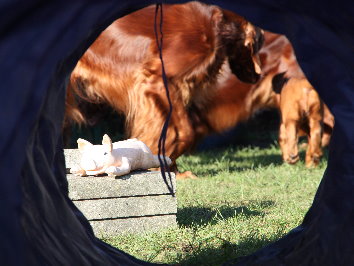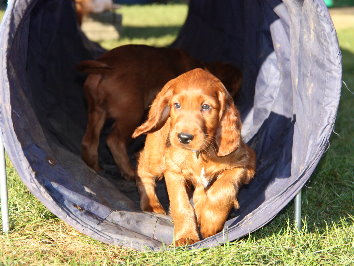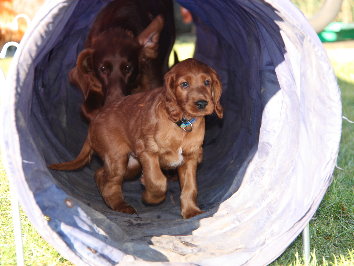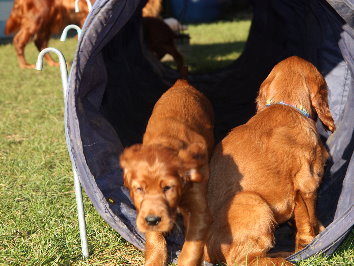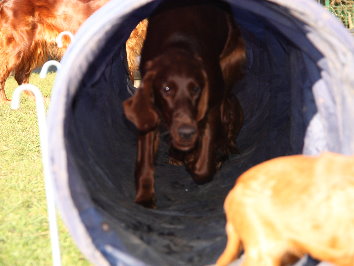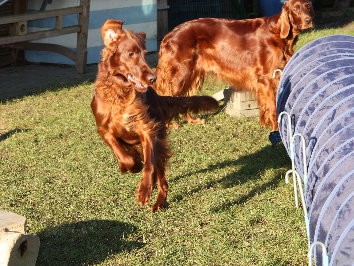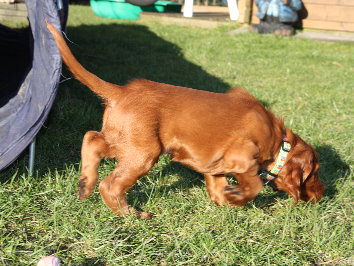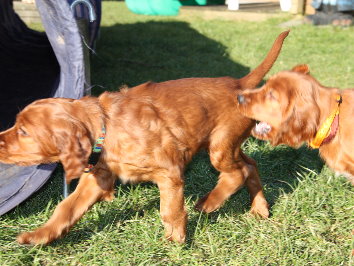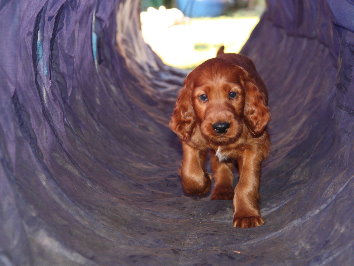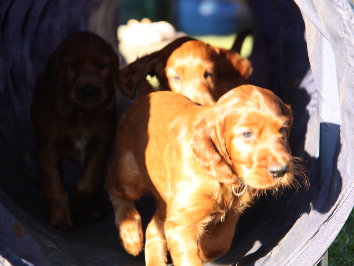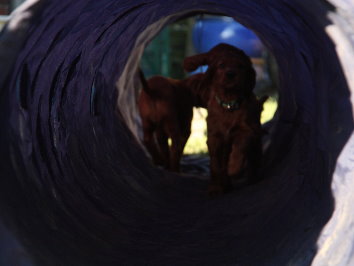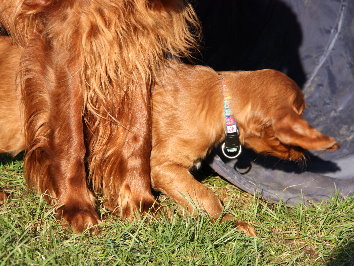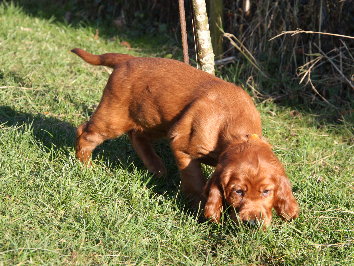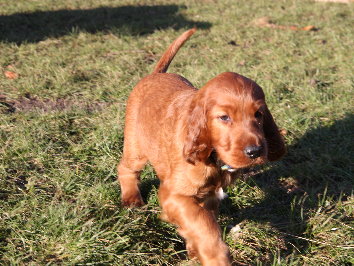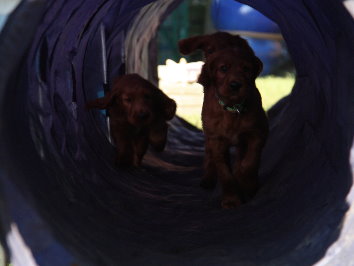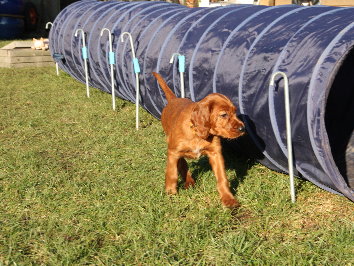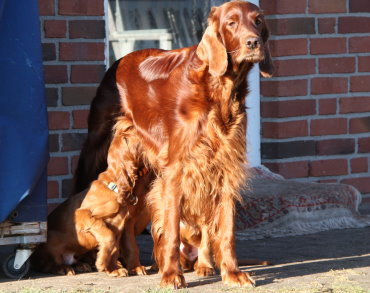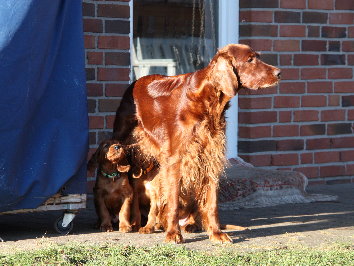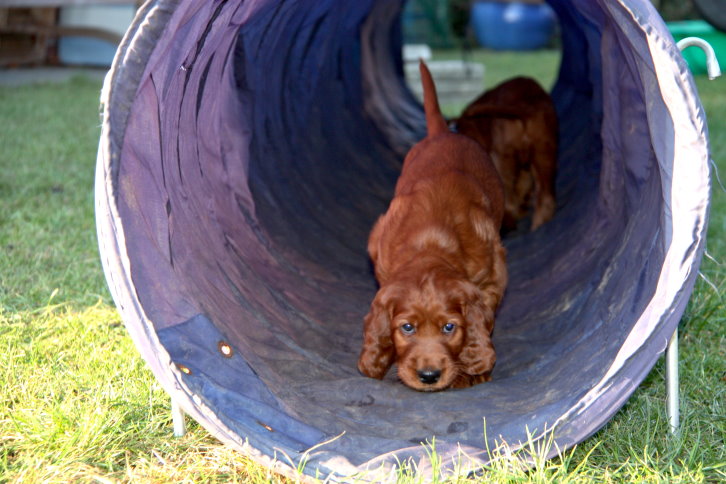 Refuelling power in advance of playing
22. January 2009, 6 Weeks and 4 Days old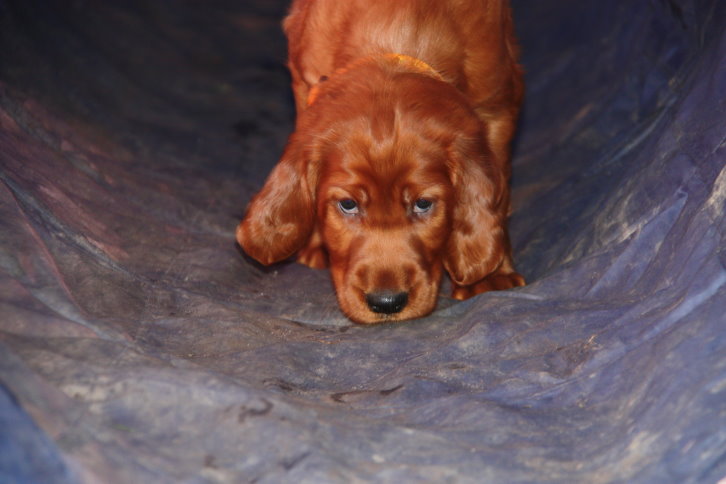 BUDDY BECKY
The Tunnel
BYRON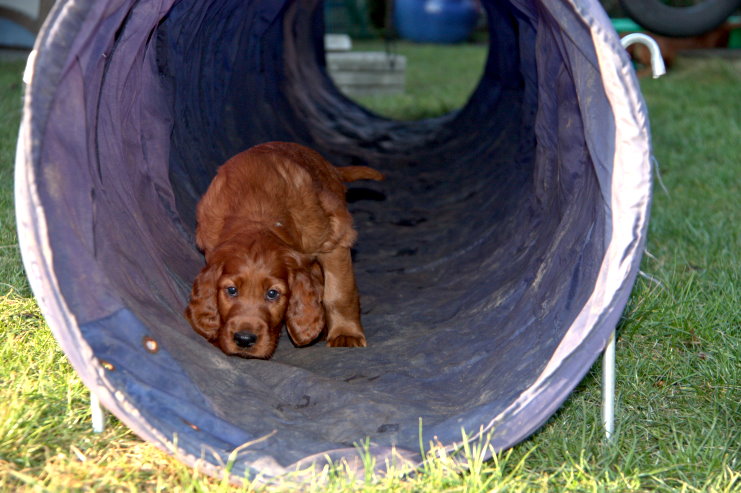 21. January 2009, 6 Weeks and 3 Days old
Sun is shining -- playing outside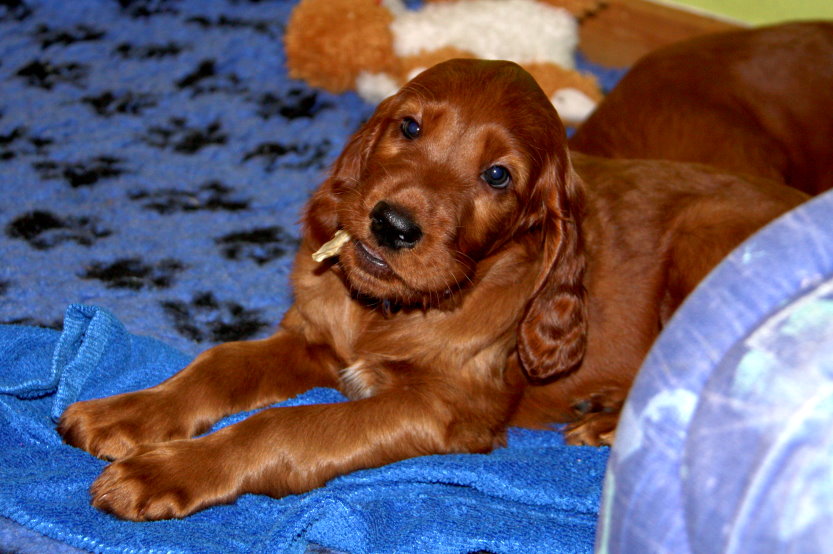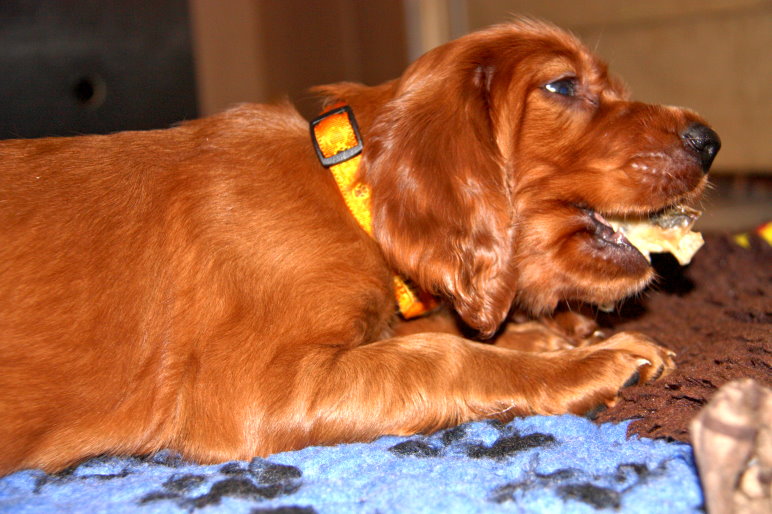 BYRON their first nibbling -- rabbit ear -- ltey like it TAYLA and ANOUK spectate at (but, they really don't like it both )BECKY BUDDY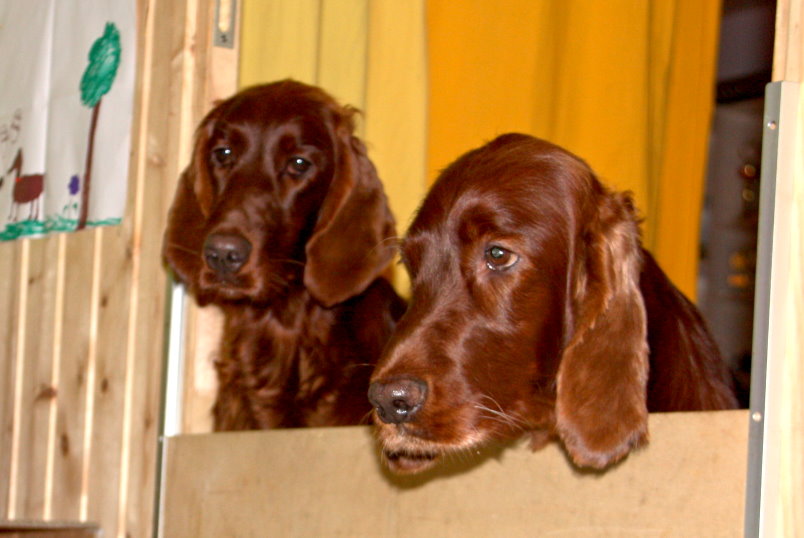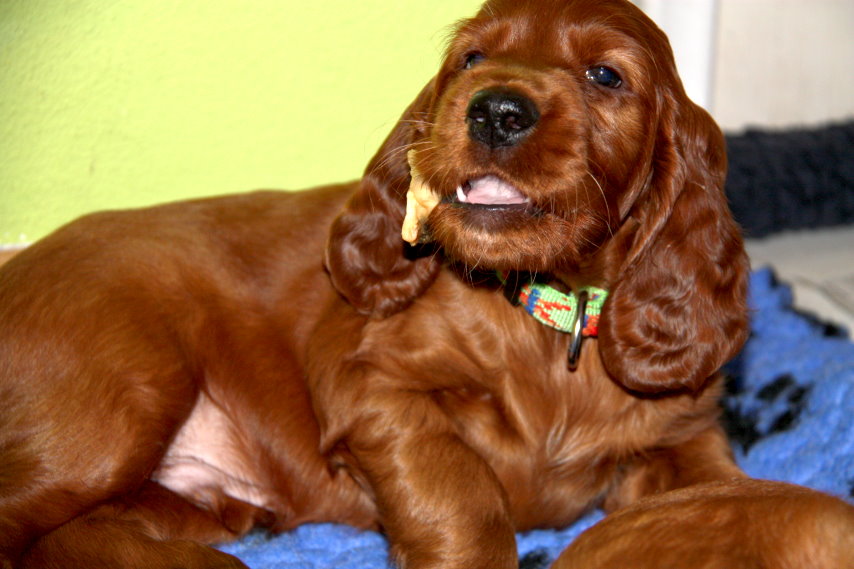 20. January 2009, 6 Weeks and 2 Days old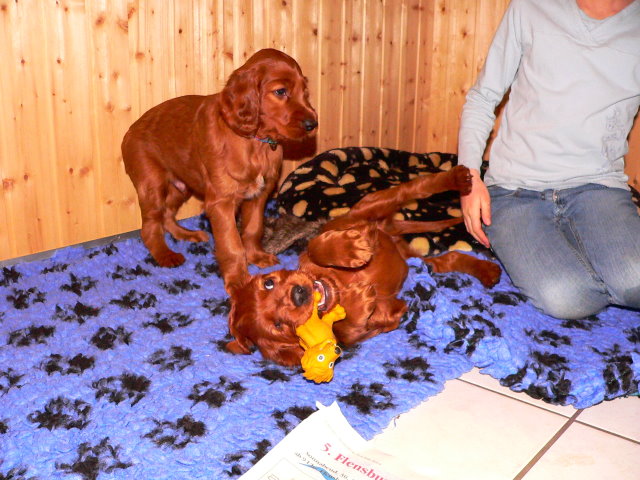 BYRON above left -- BECKY right below
BECKY left -- BYRON right
BUDDY left -- BYRON right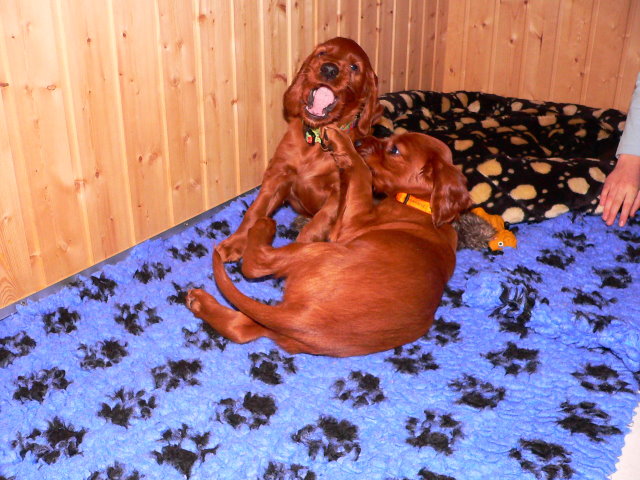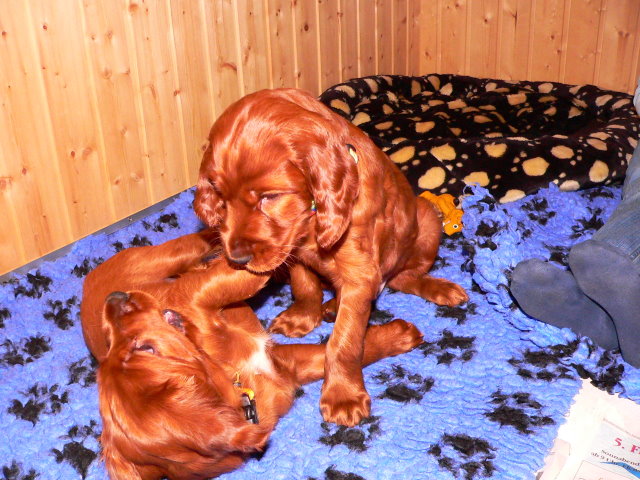 Today we got new "adult" collars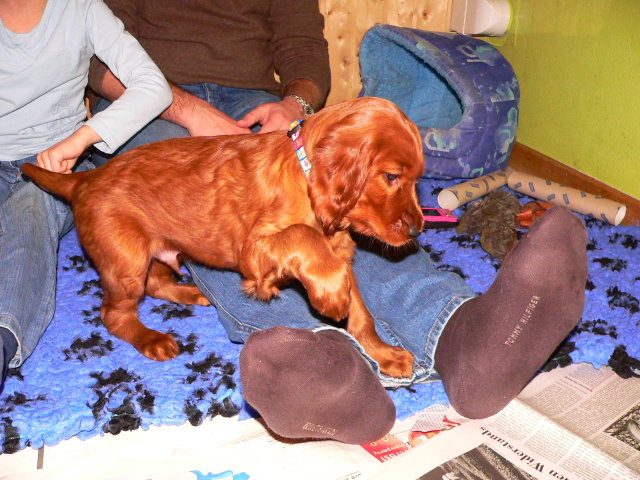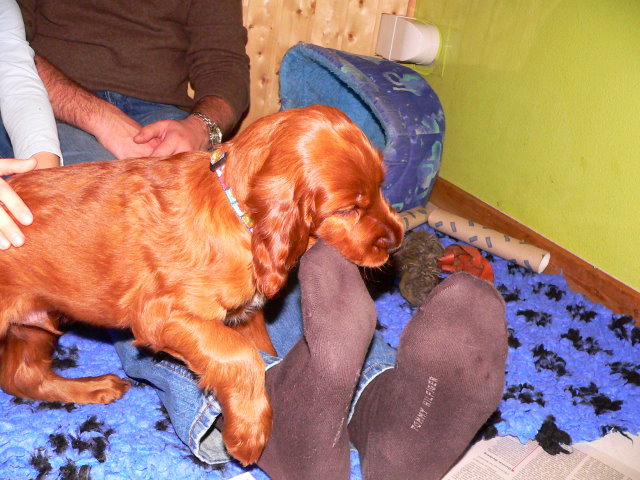 BUDDY likes to bite into feet -- especially into those of his new master
18. January 2009, 6 Weeks old