B-Litter
ex:
Tayla My Shy Typhoon of the Red Flash
by:
Bram vom Platanengrund
Owner Ellen ten Brink
31. December 2008, 24 Days old and still young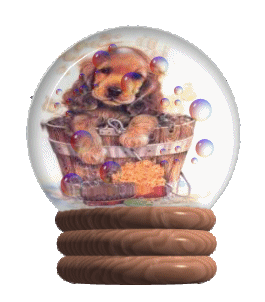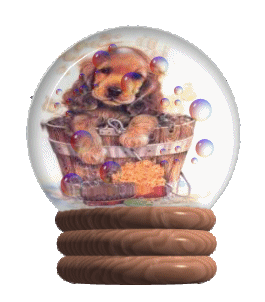 Those who say, that fortune can not be bought, have not realized, that puppies exist.
subsequently toppel down again and rest with Mama on the 'dreamcatcher pillow'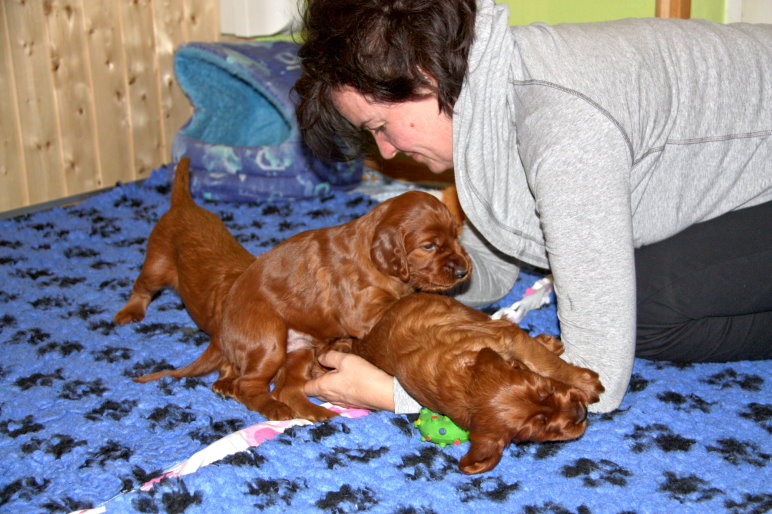 all awake and instantly comming into action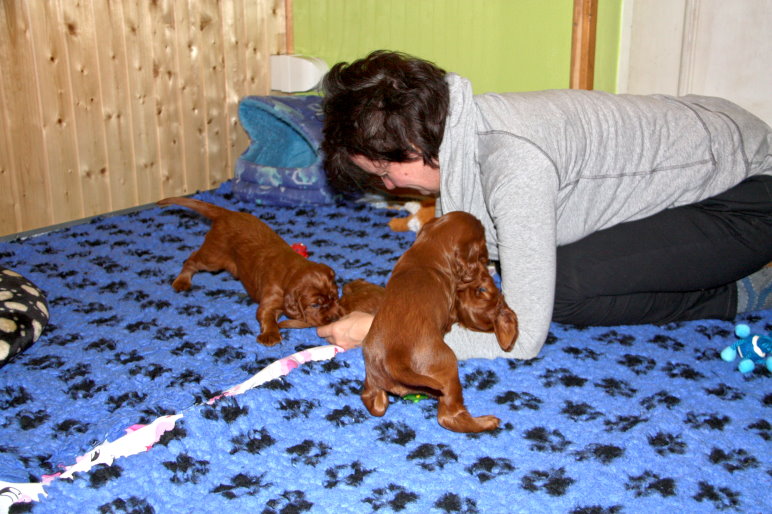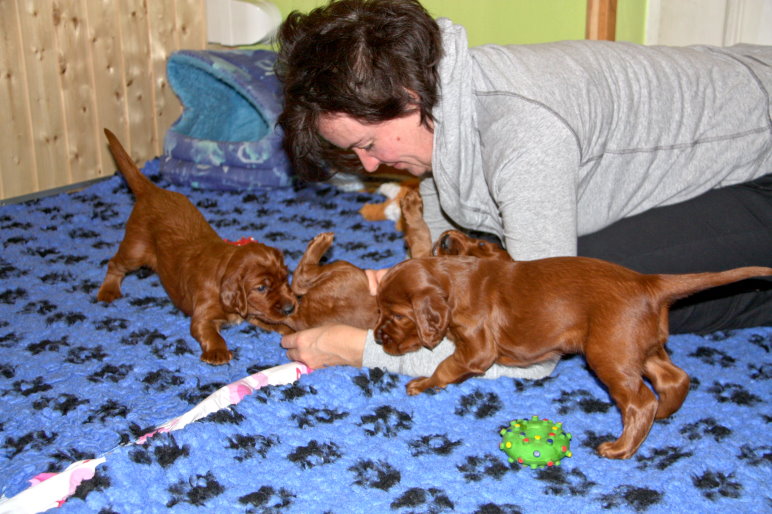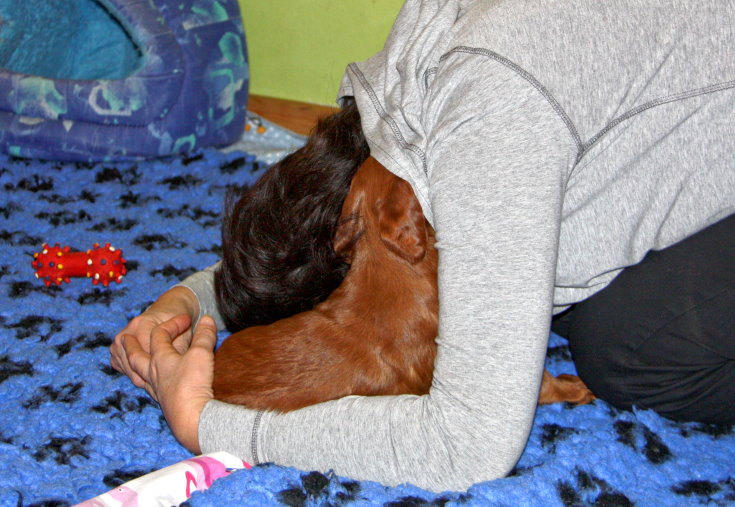 03. Januar 2009, 27 Tage jung
where the deuce is my feed??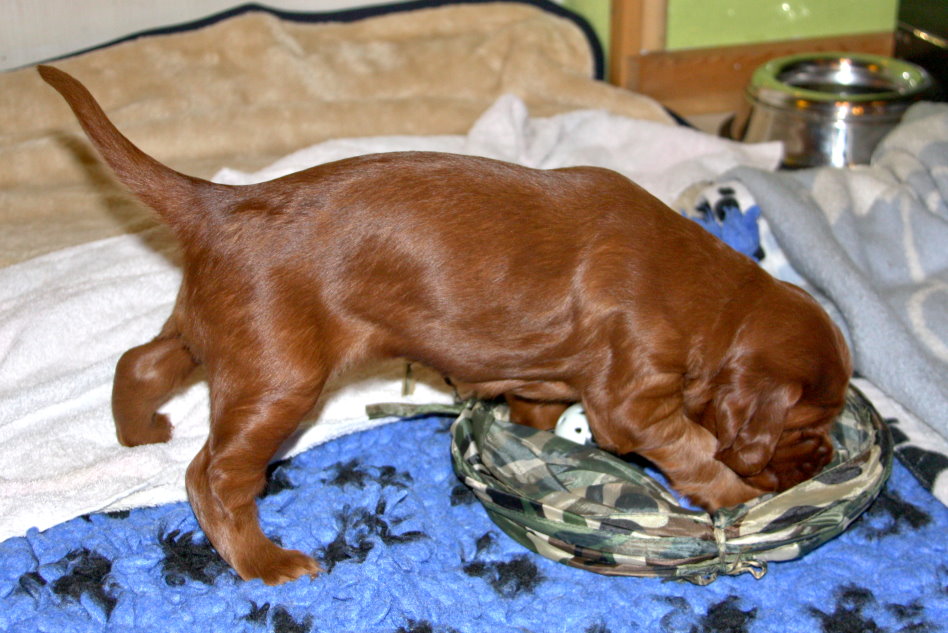 Exhausting work - BYRON trys to assemble the tunnel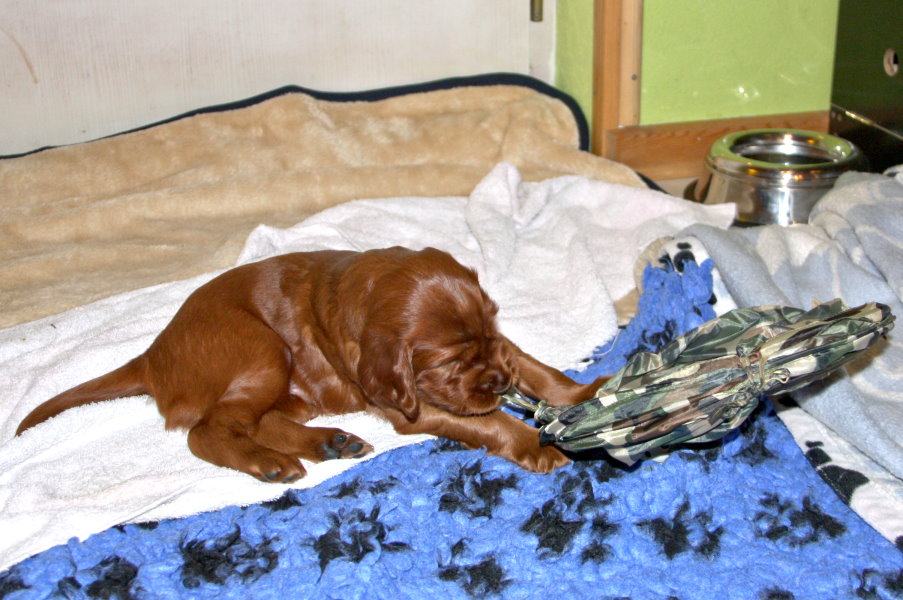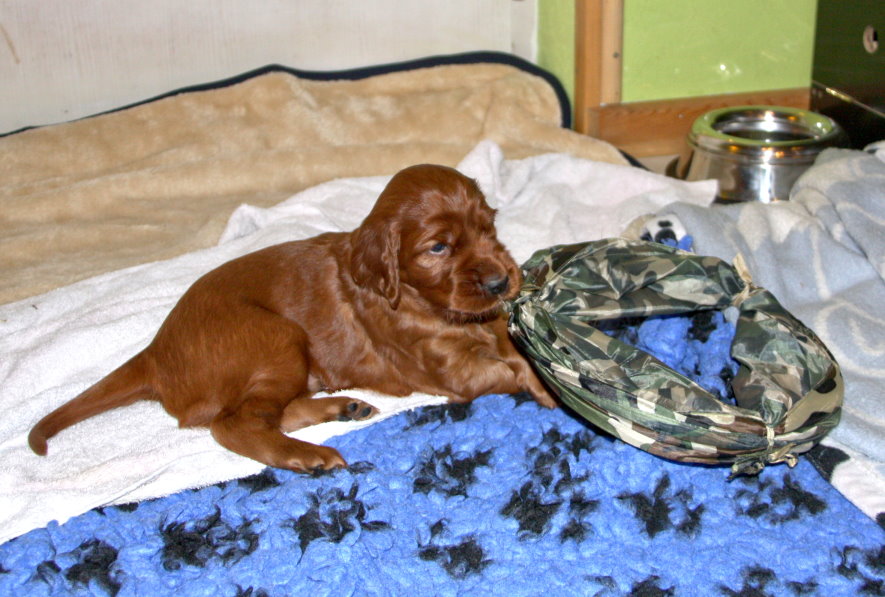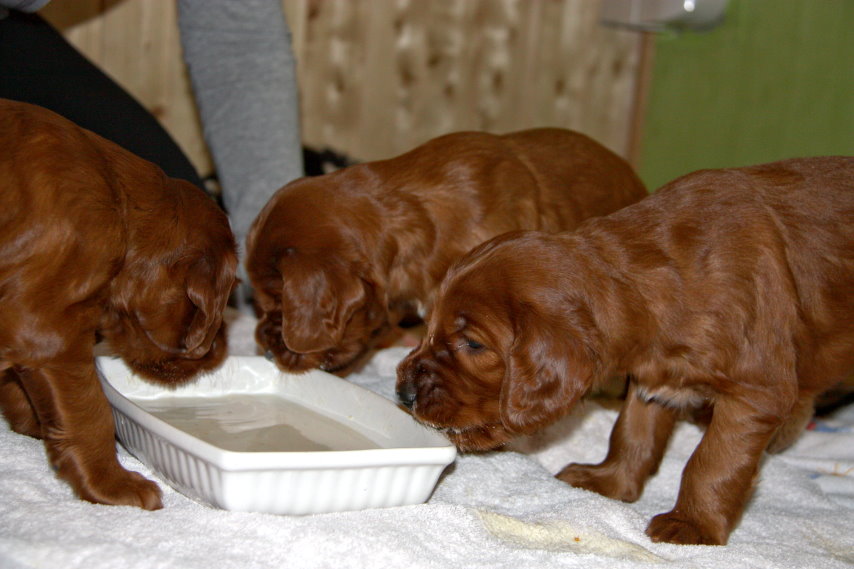 First puppy milk....it's very very diffucult to take it up!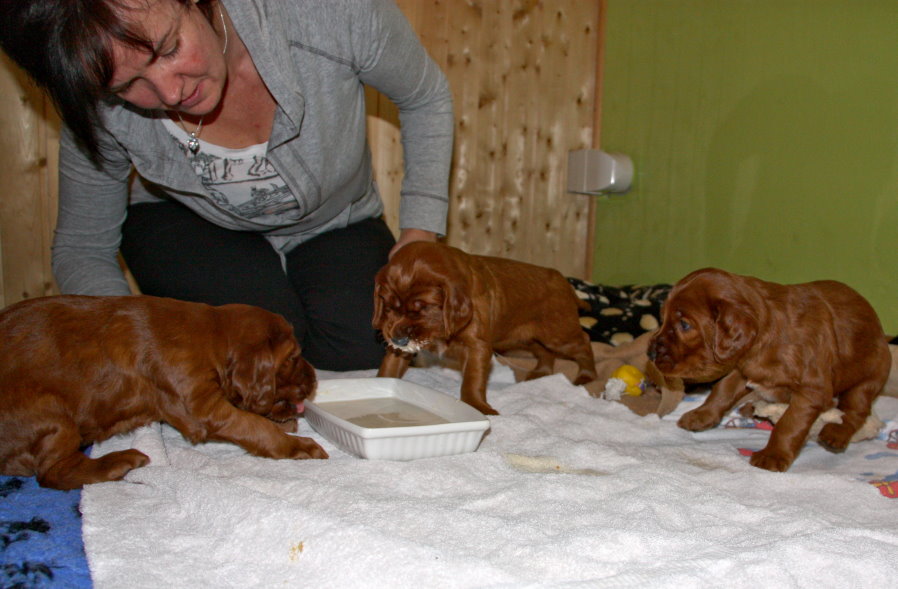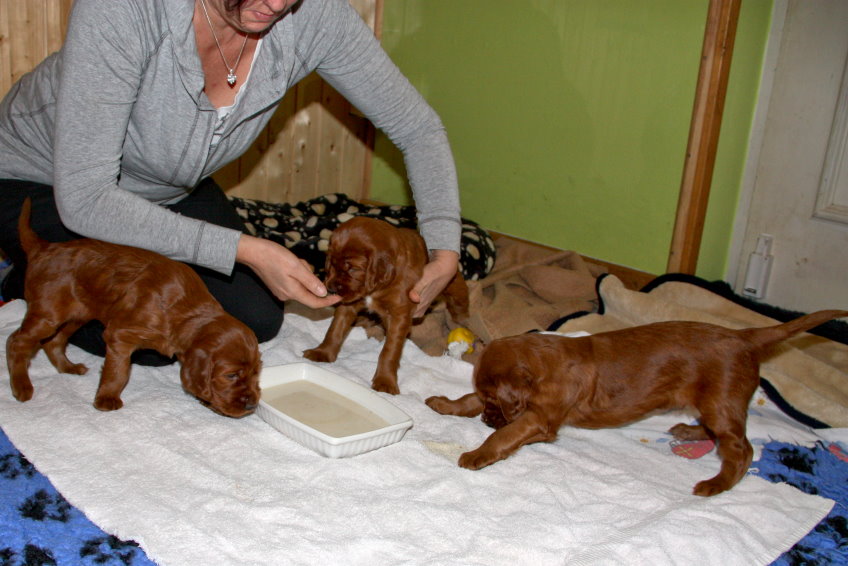 01. January 2009, 25 Days young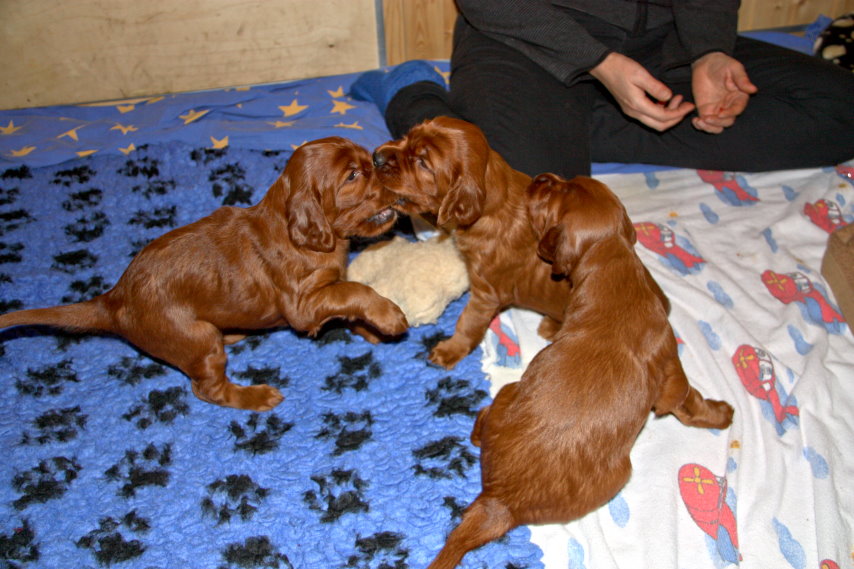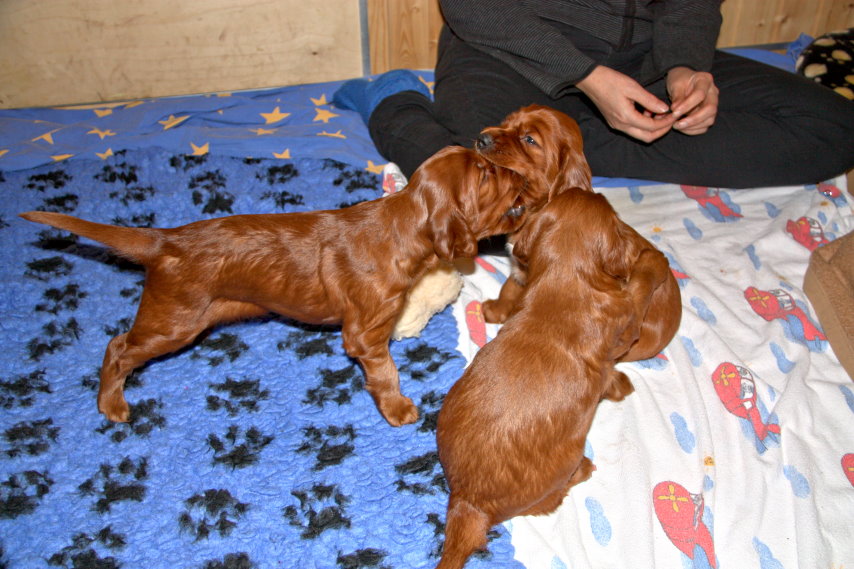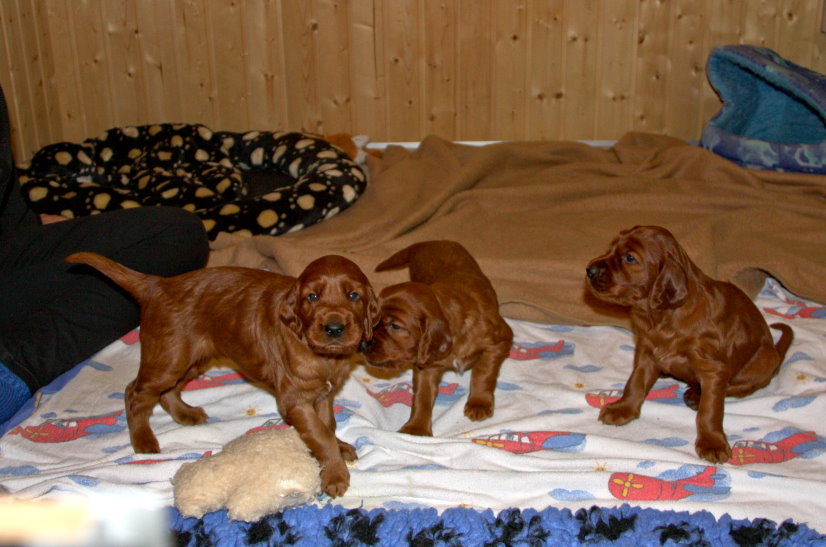 awake - what's on now...?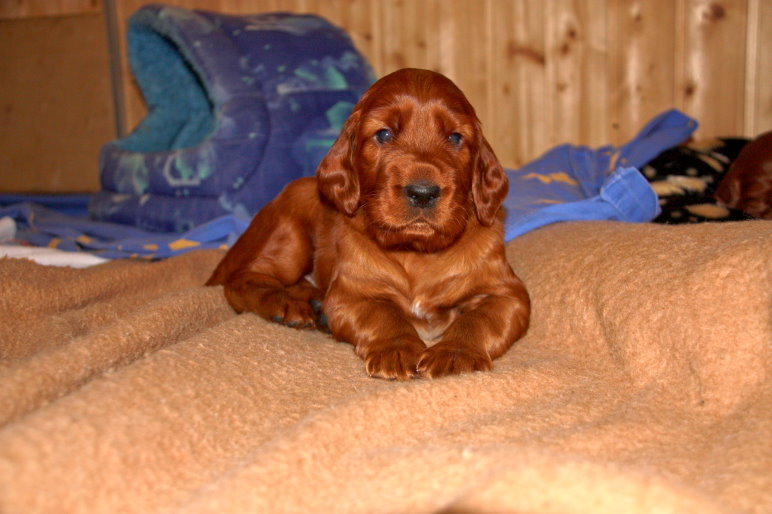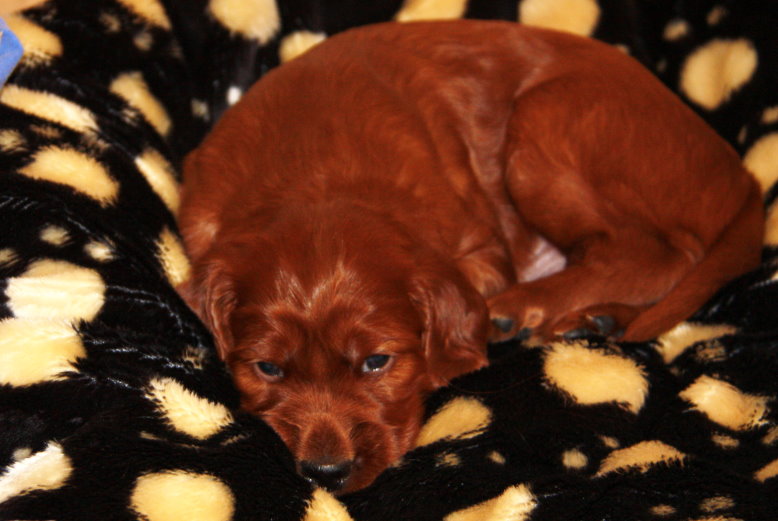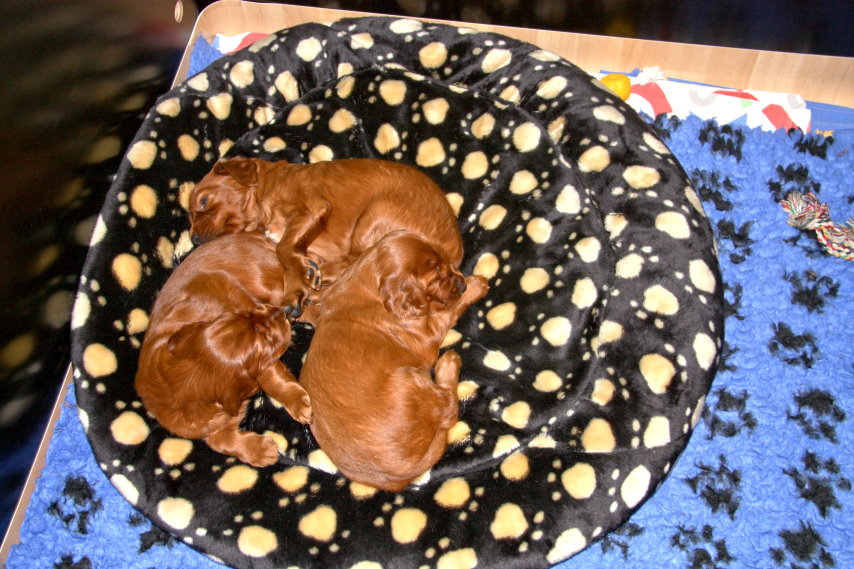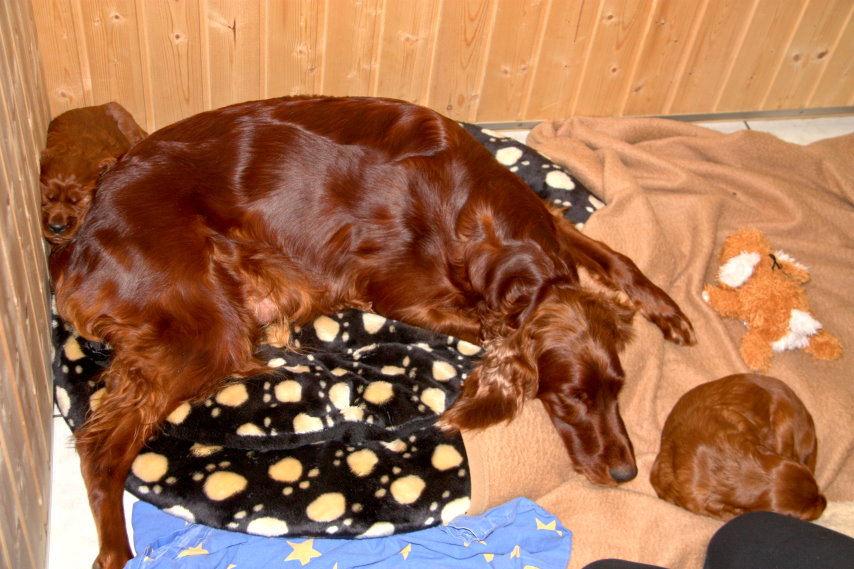 different types of beauty nap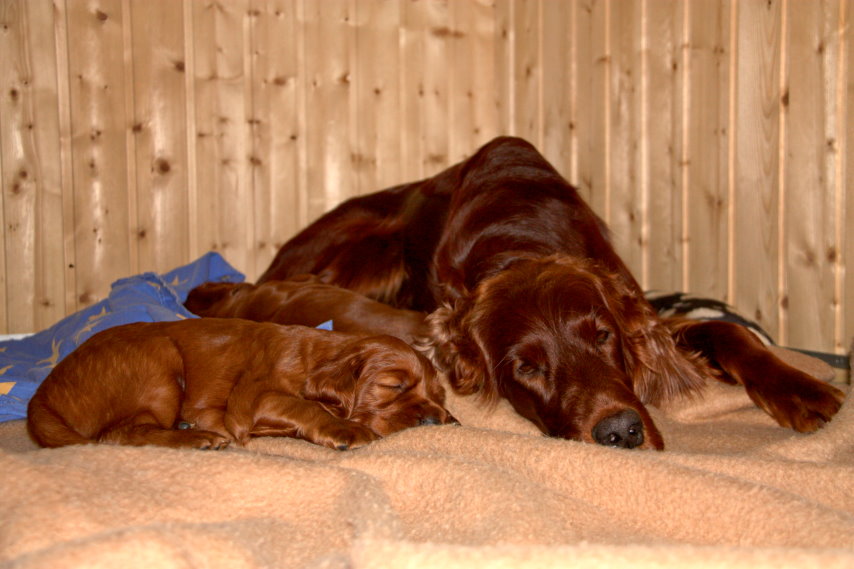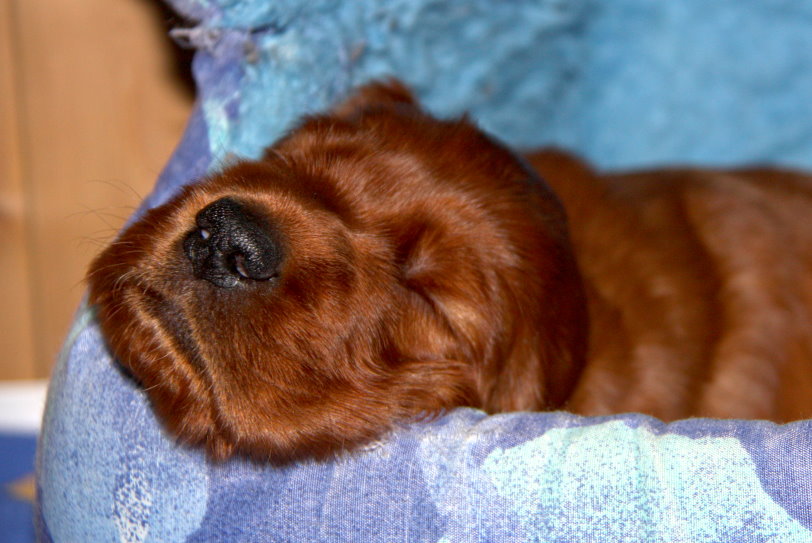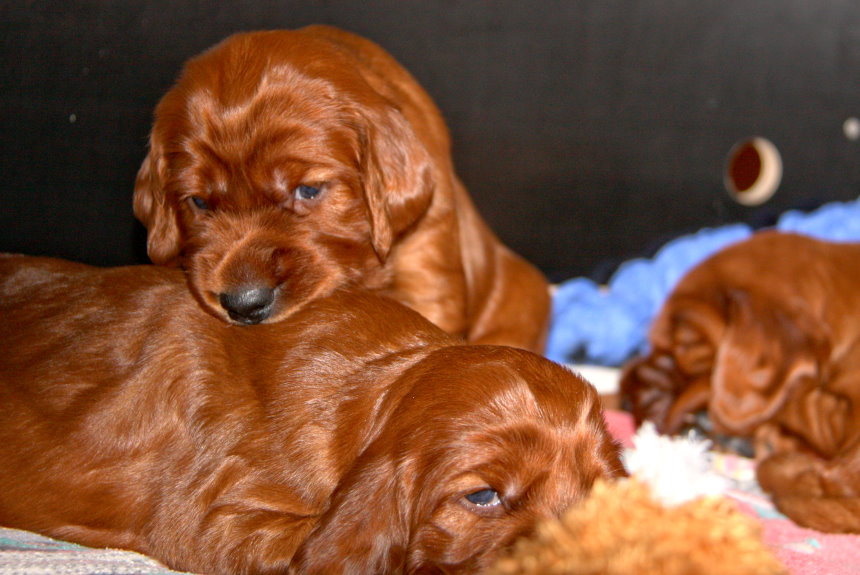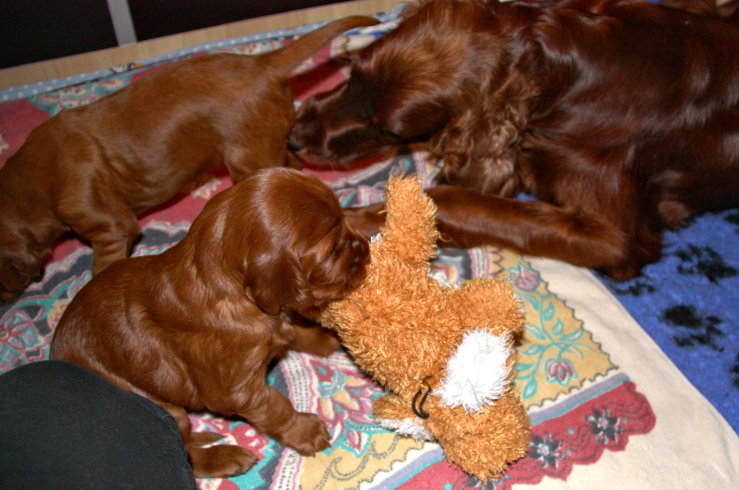 ANOUK is visiting her siblings.

They still are very suspect.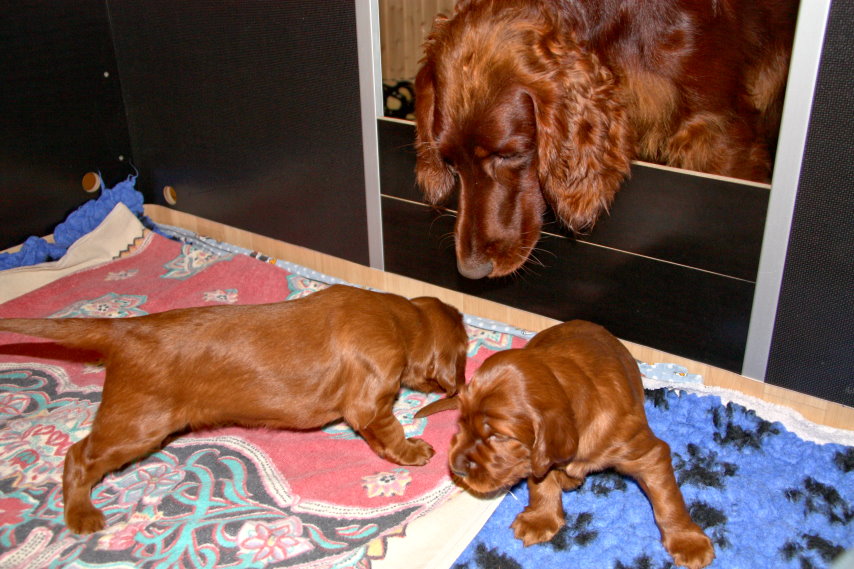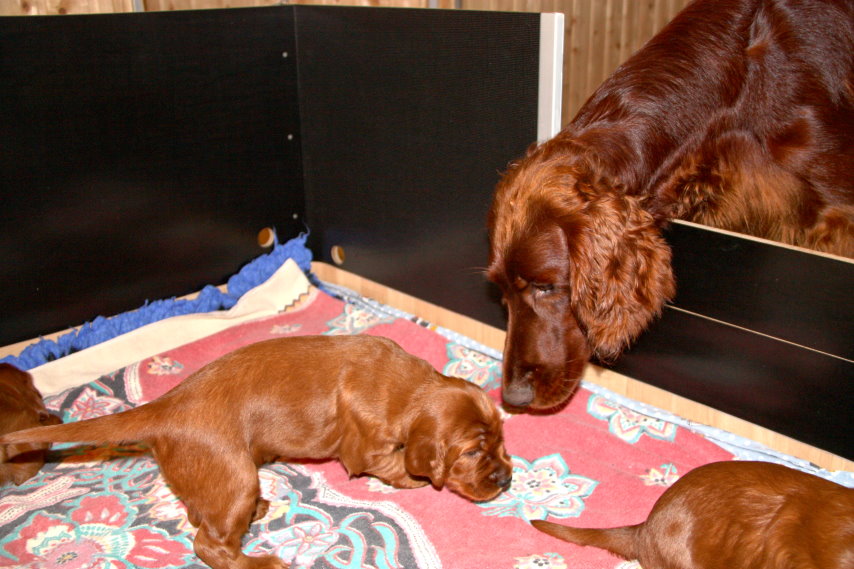 28. December 2008, 3 weeks young
my teeth are already very large, arn't they?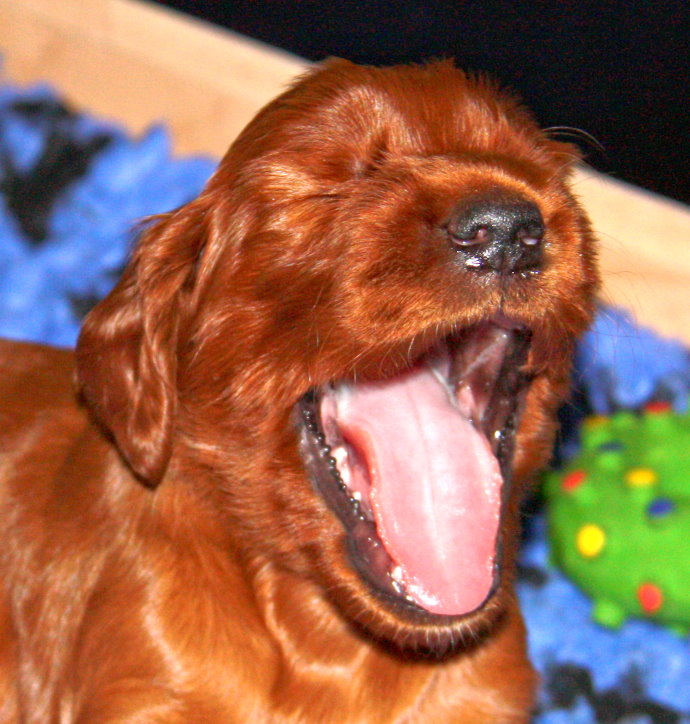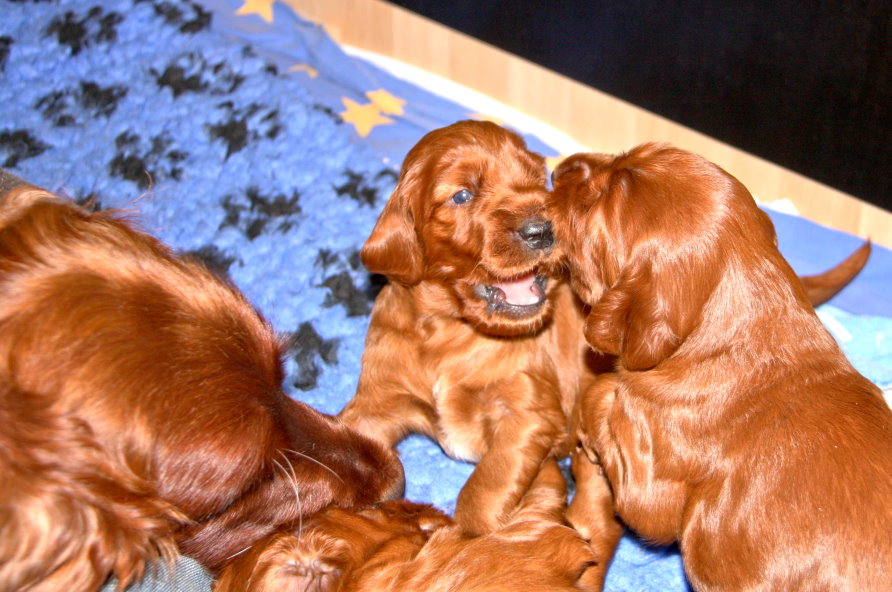 27. December 2008, 20 Tage jung
26. Dezember 2008, 19 Tage jung
Establishing first Contact - first shaping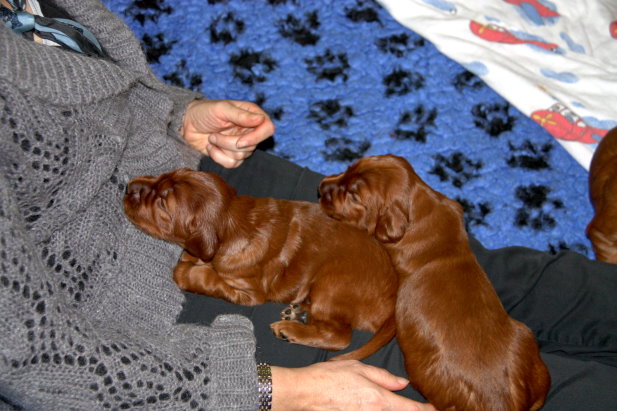 ....but Mama is wathching and taks care
Frst try to outbreak.....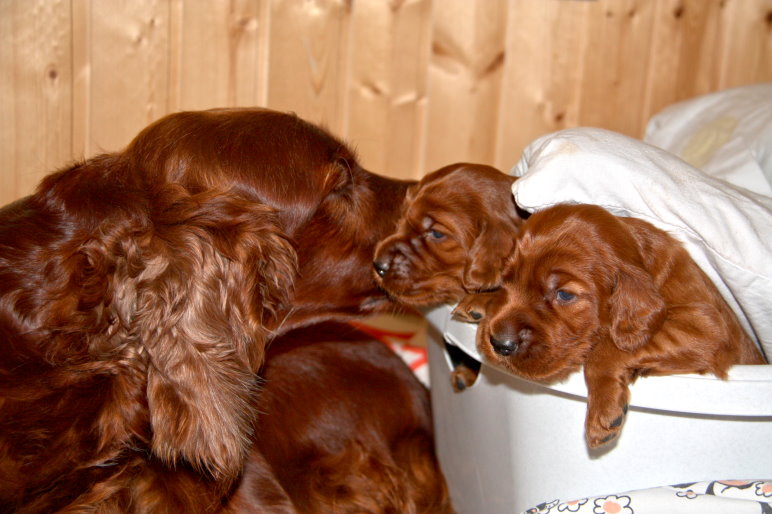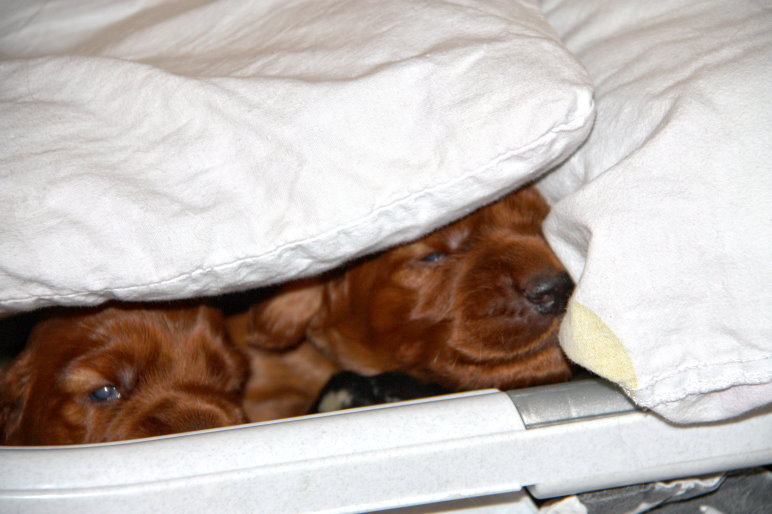 23. December 2008, 16 Days young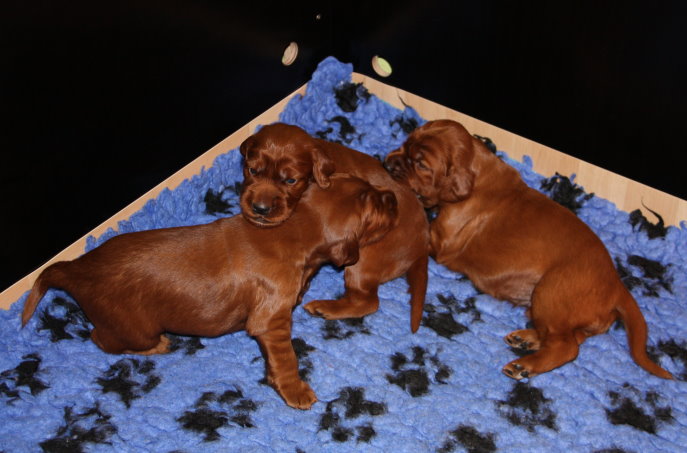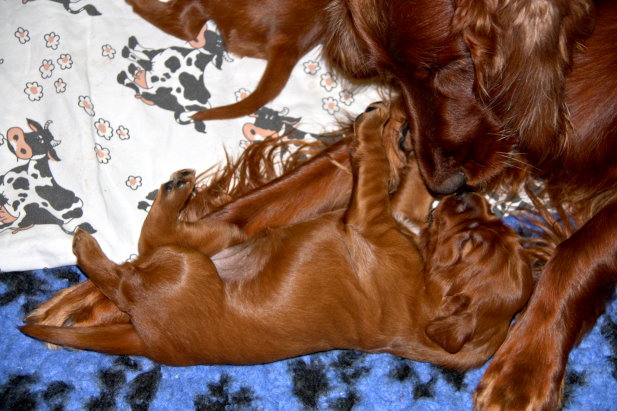 22. December 2008, 15 Days young