B-Litter
ex:
Tayla My Shy Typhoon of the Red Flash
by:
Bram vom Platanengrund
Owner Ellen ten Brink
14. December, 1 Week young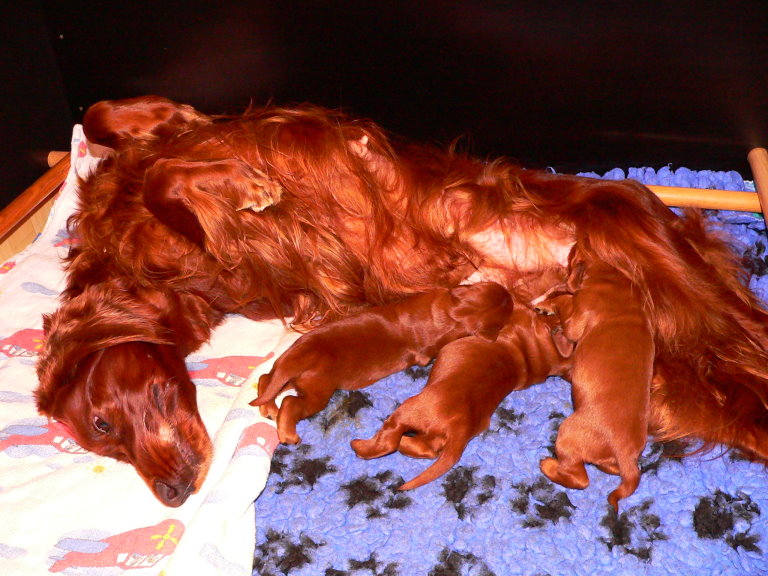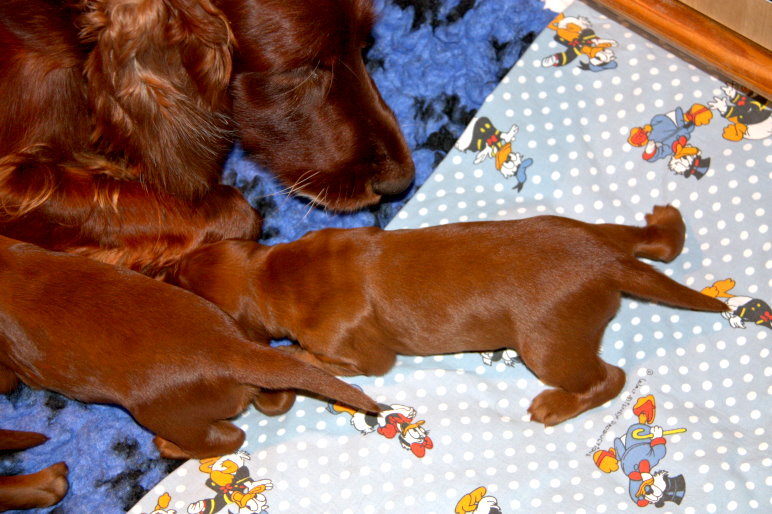 littered:
07. December 2008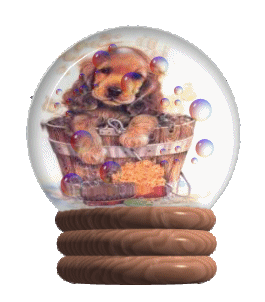 Those who say, that fortune can not be bought, have not realized, that puppies exist.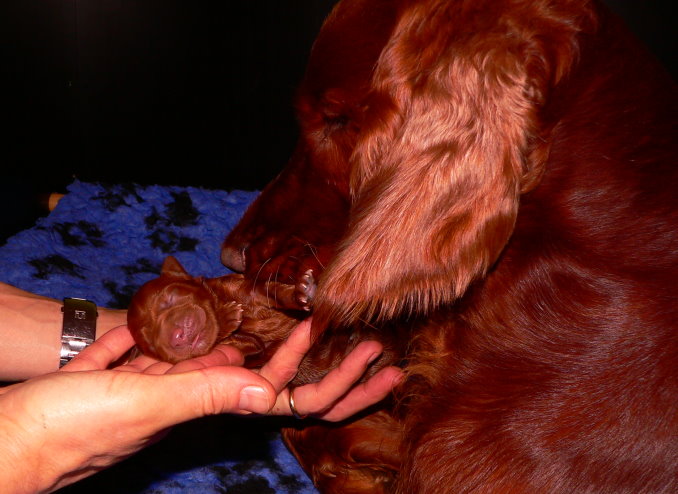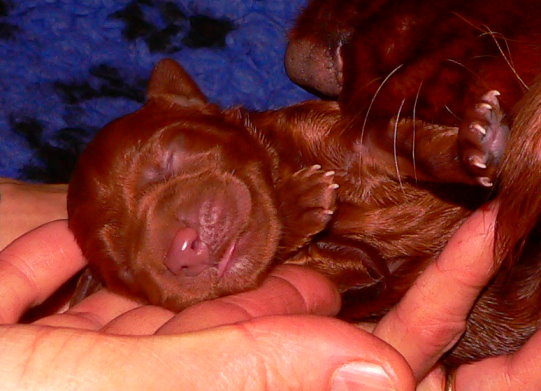 Number "B-2" here we are all together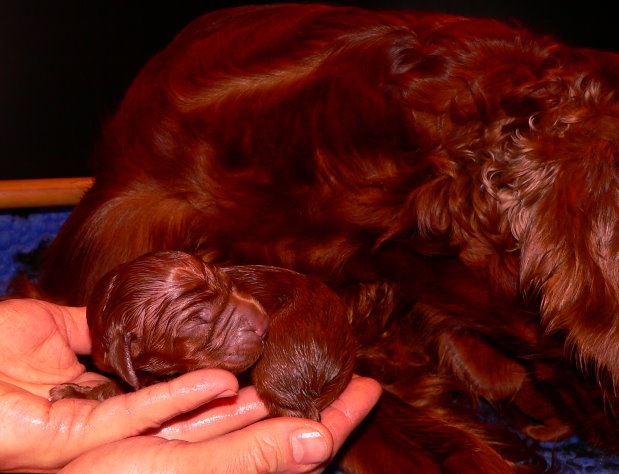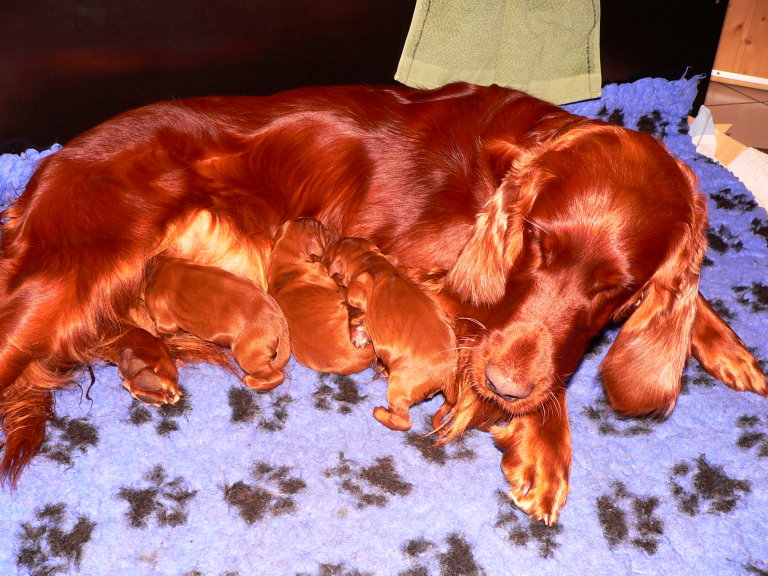 08.December, 1 Day young.
Our main business: sucking and sleeping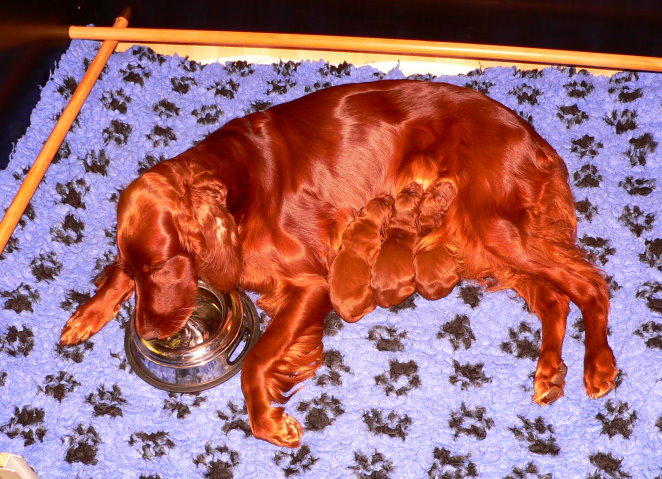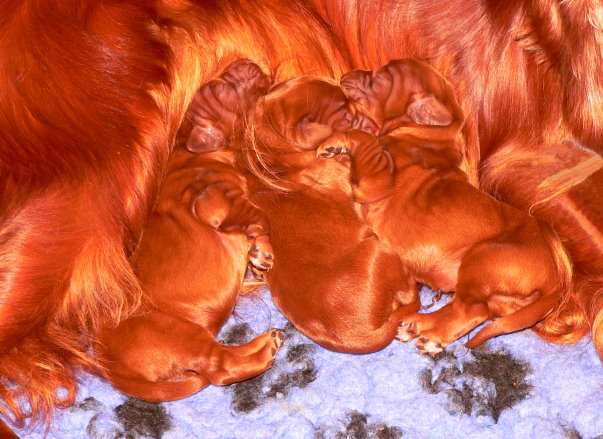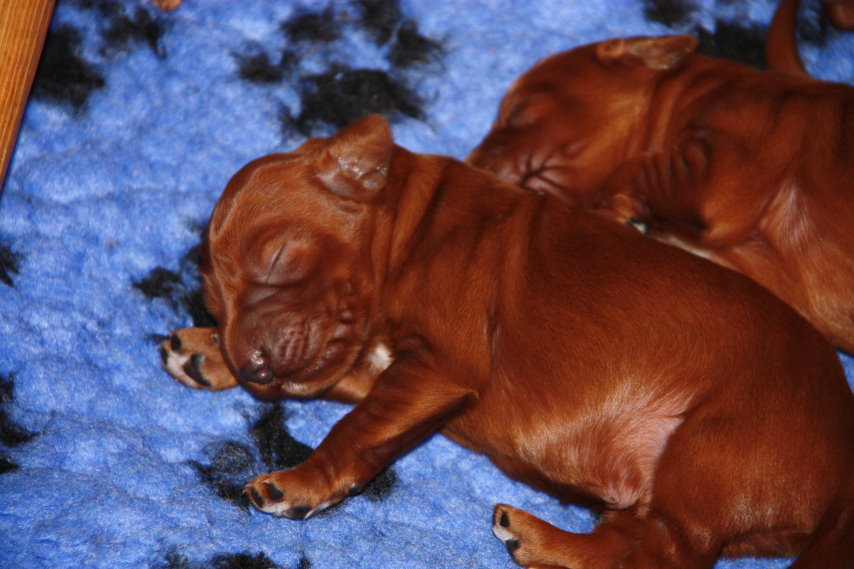 10. December, 3. Day
beauty nap
11. Dezember, 4 Days young
Puppy milk for all, including Mama . Elder sister ANOUK is very pry into everything concerning the puppies. Every time she hears the puppies beeping, she pricks up one's ears and she wants to look for. But Mama is taking care!!. So she has to bid one's time Mama is less watchful.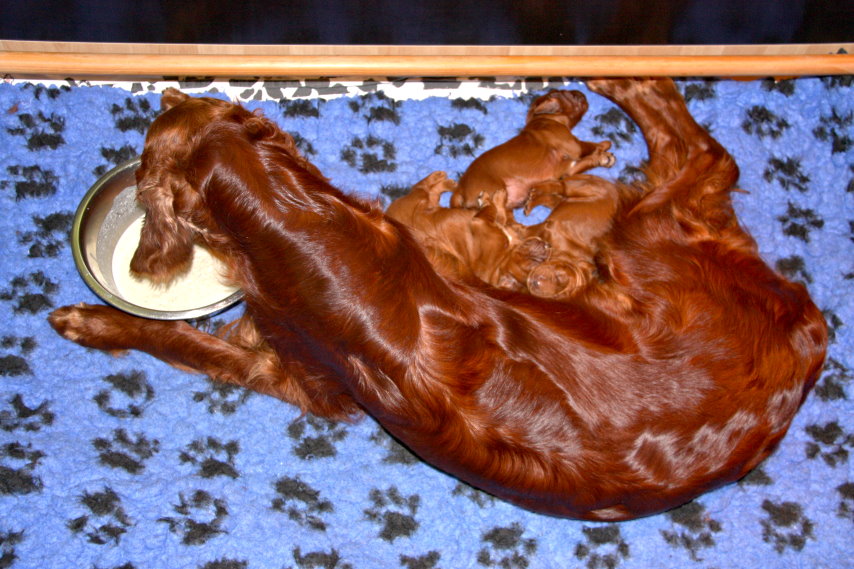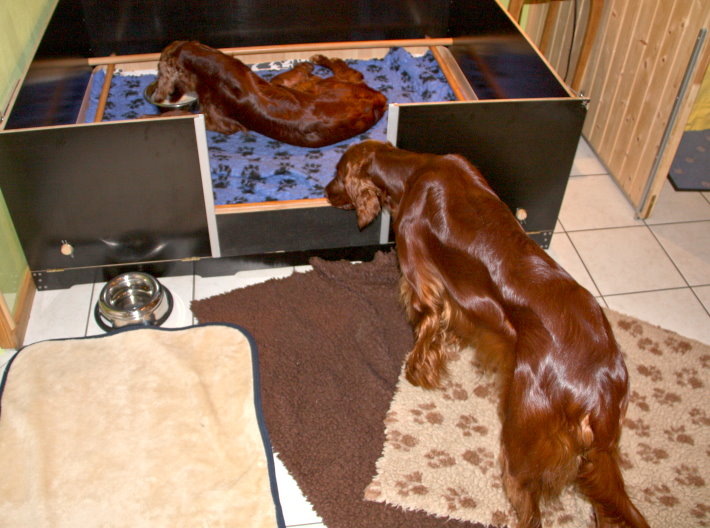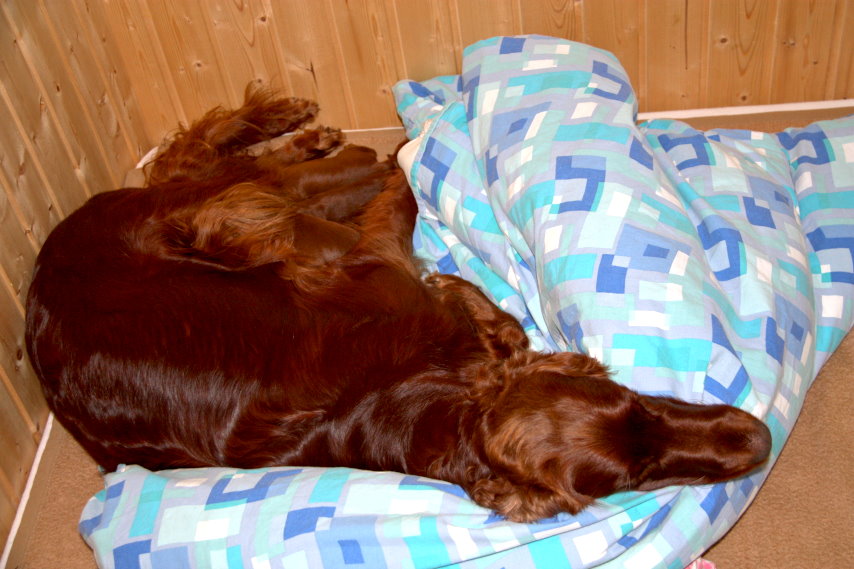 During the daily puppy-box cleaning I have to move - but not without my puppies!!!
20. December, 13 Days young
Lithe and lissom as bevor - who is the mother and who the daughter??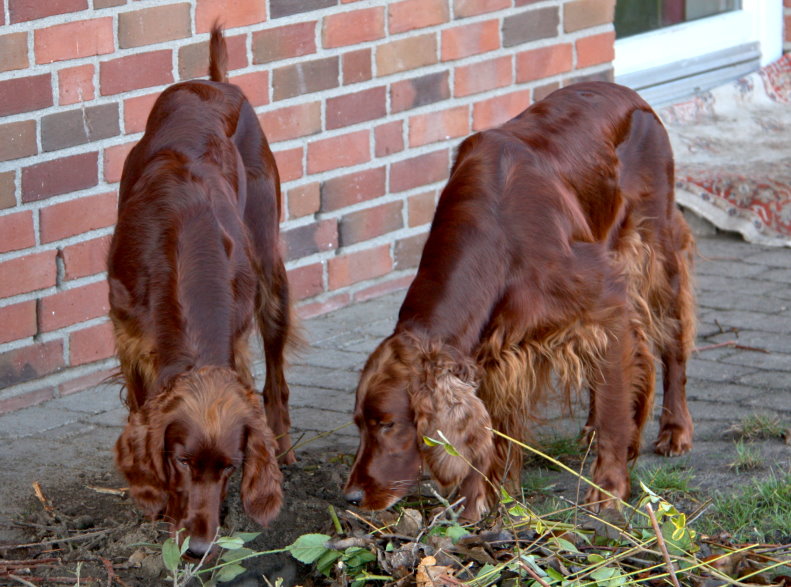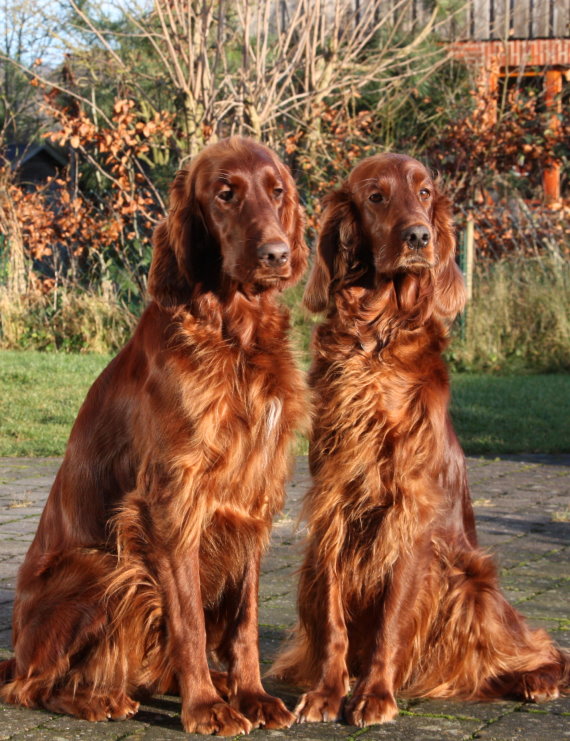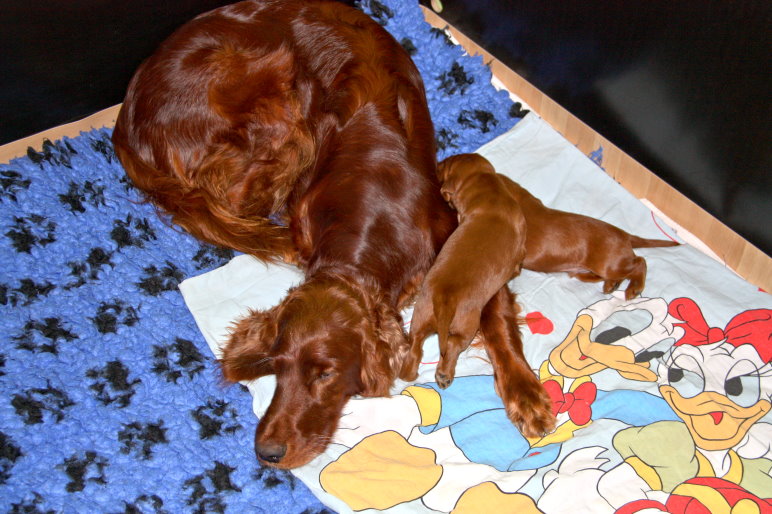 19. December, 12 Days young
Also Mama may have it convenient!!!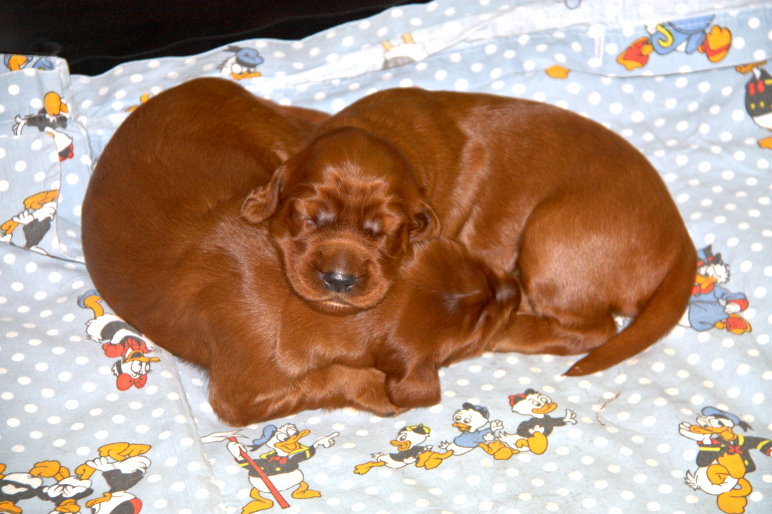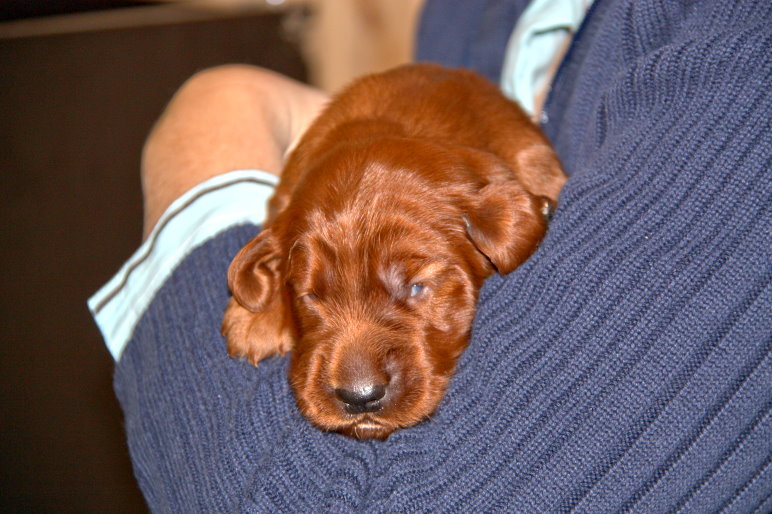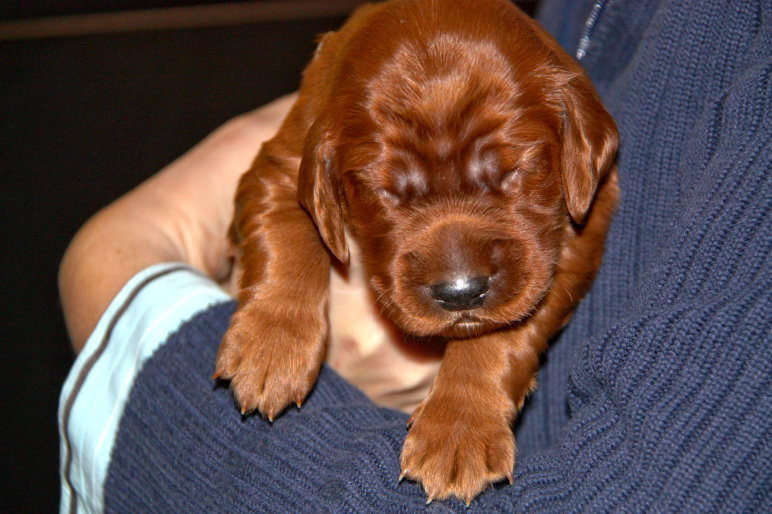 One male puppy first time eyes open
18. December, 11 Days young
17. December, 10 Days young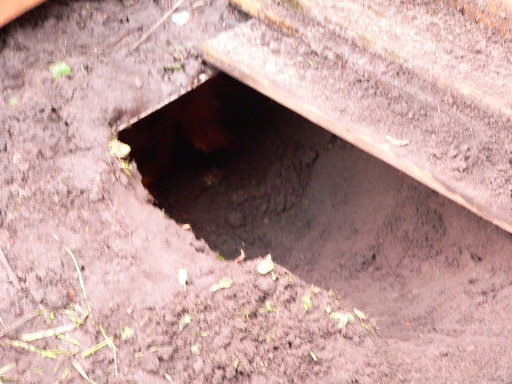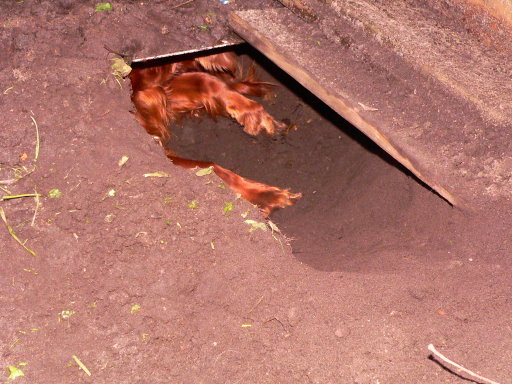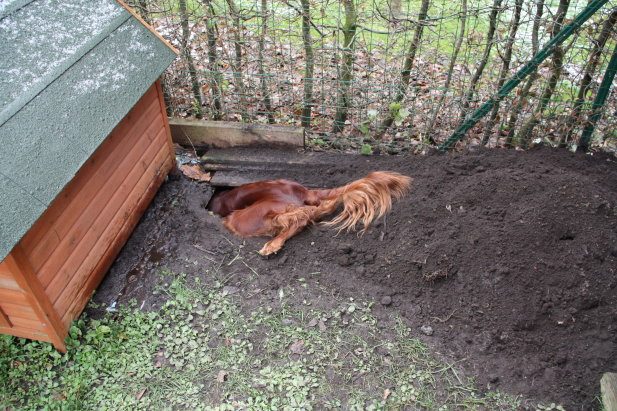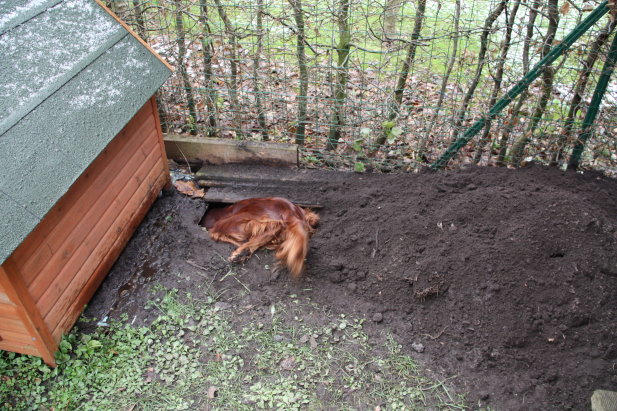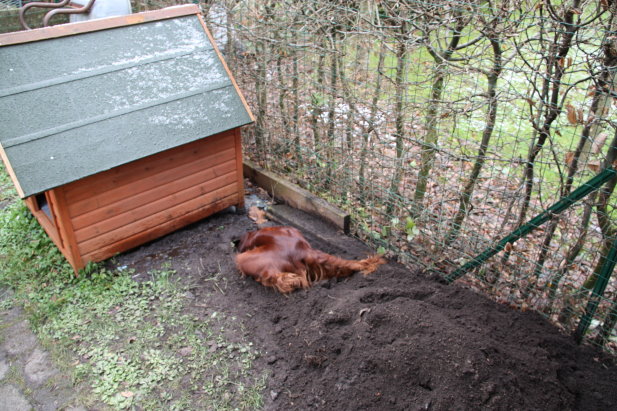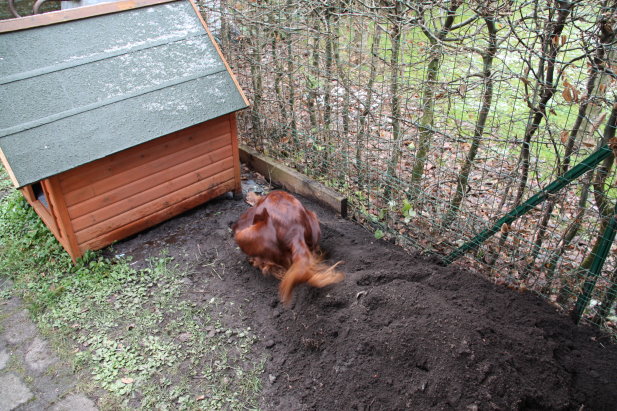 Nest-building from animal point of view
TAYLA is still very busy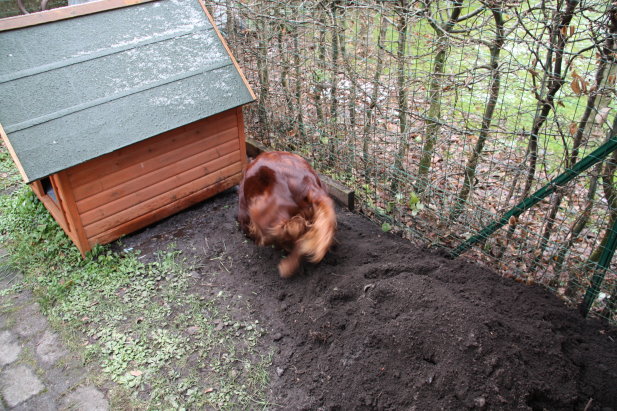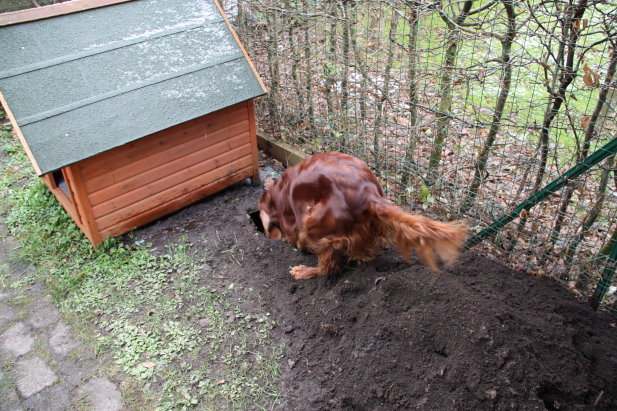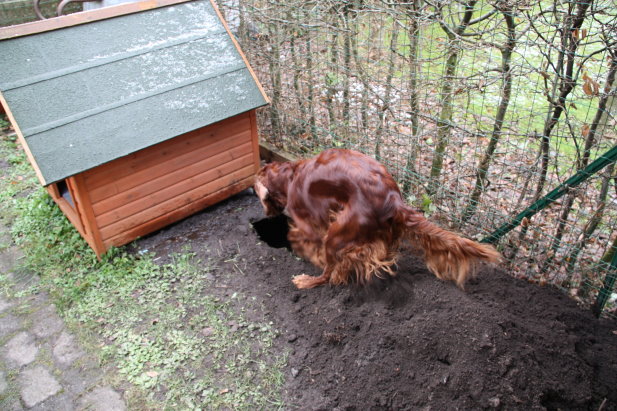 13. December, 6 Days young
Nest-building from human point of view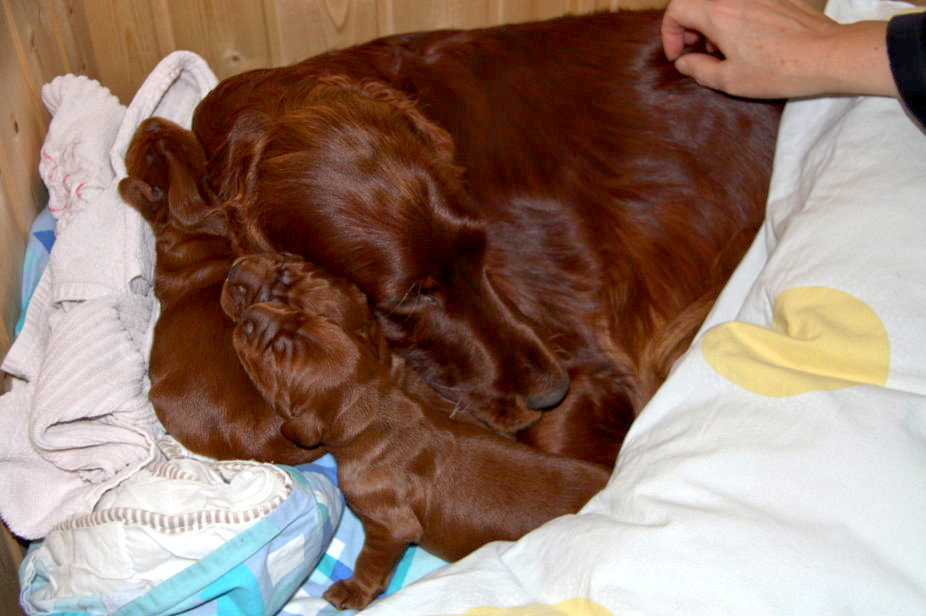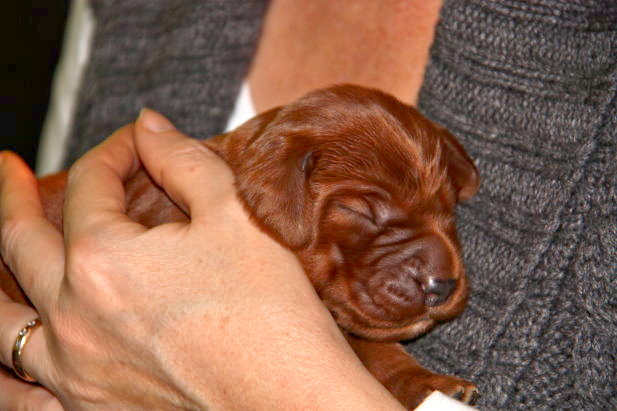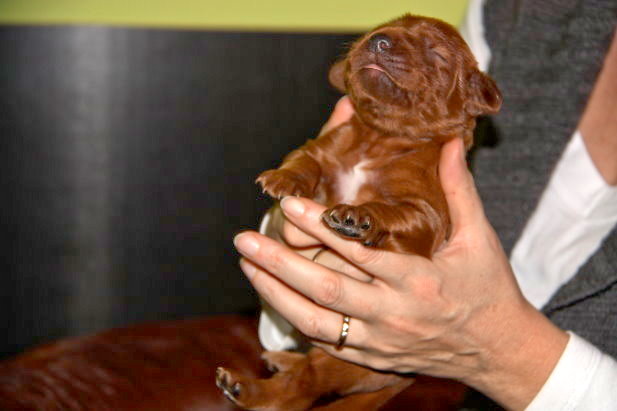 the 3 sucker put on weight propperly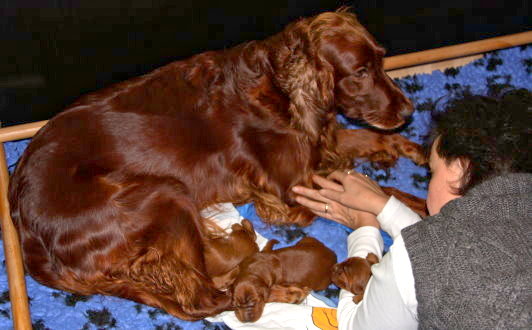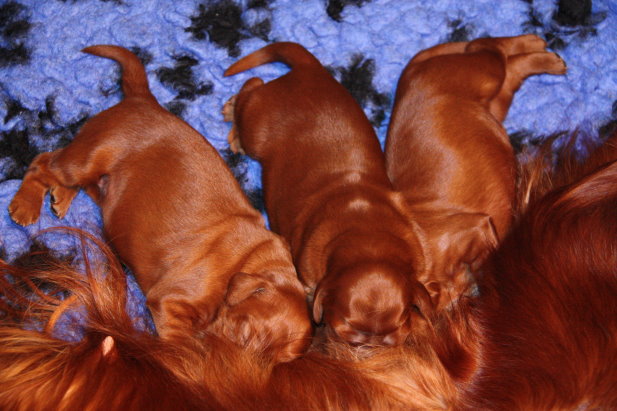 12. December, 5 days young
where the hell are those little nippels????