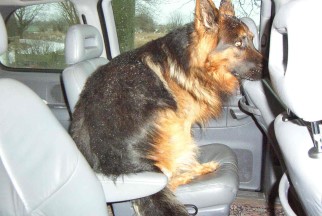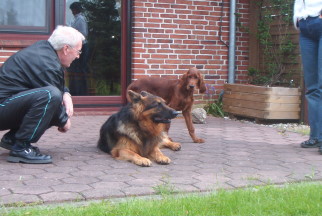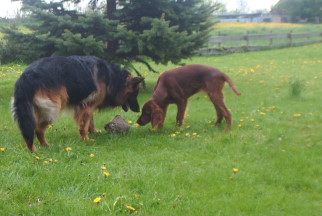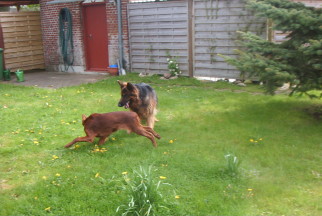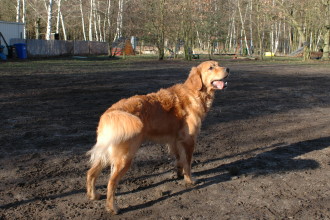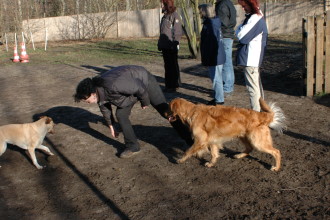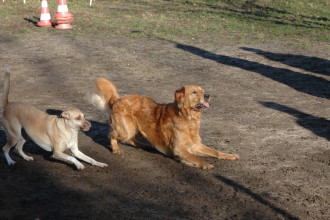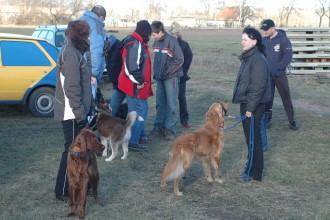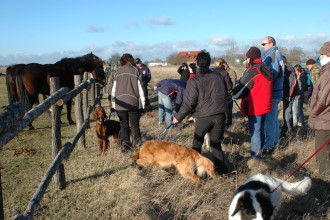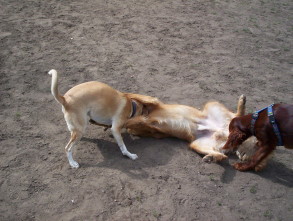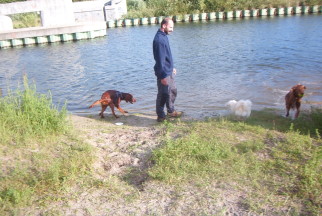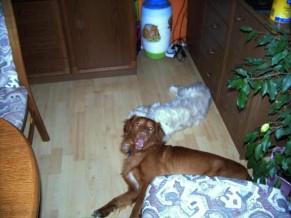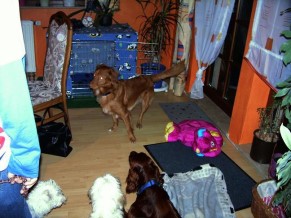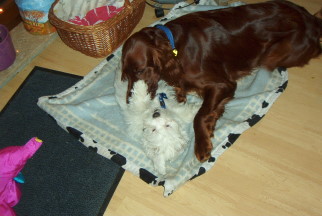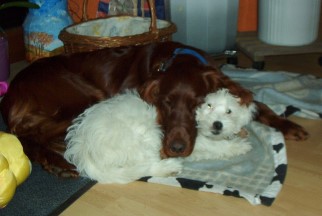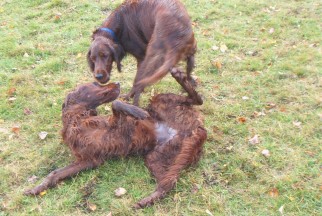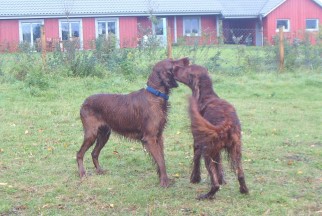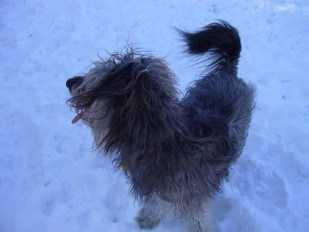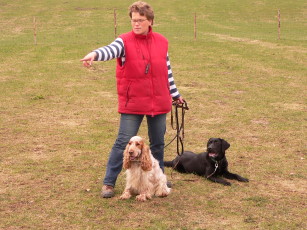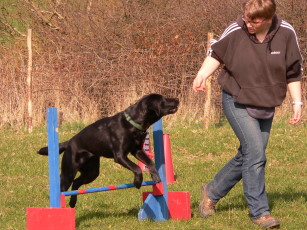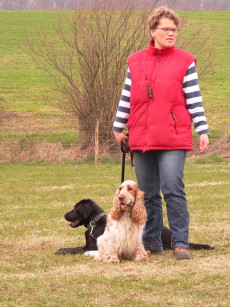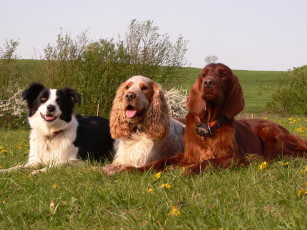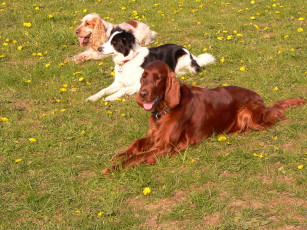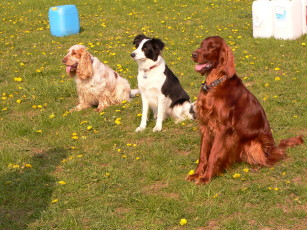 Speedy (Christine und GŁnther)
Speedy has been my fatherly friend. Thanks to him, I found the family in which I live now. (This is a very long tale!!)
He surely would have tought me much more if he had lived longer, but he passed away to soon.
Thank you Speedy!!!!!!
Thea und Ben (Frances)
Our dog trainer Francis with her two rascals at the dog playground in Werder (near Potsdam) and at the riding ground where they come in touch with the "big dogs".
Only now we can imagine how good her (and Bines) instructions were. Really amazing!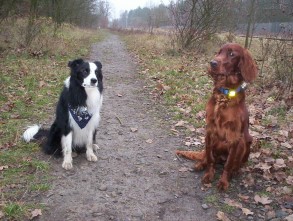 Kimmi and Bajou (Bine and Mark)
Our first dog trainers (Bine) work was the sound basis for Taylas education which was continued by Francis.
Zacary Royal HUNTER und Union Star MURPHY (Karina)
we belong to the big family "of the Red Flash". We both are half-brother to ANOUK Princess of Lionhill, since we have the same father
"BRAM vom Platanengrund".
Annie & Grace (Gabriele und Martin)
Annie is my new "pen pal". We have never met but my mistress e-mails a lot on my behalf - even with pictures. I would like to meet Annie, but the way is far, maybe too far?
Then her "little sister" Grace came, who is by now at least as tall as her. She deserves her name - she embodies grace.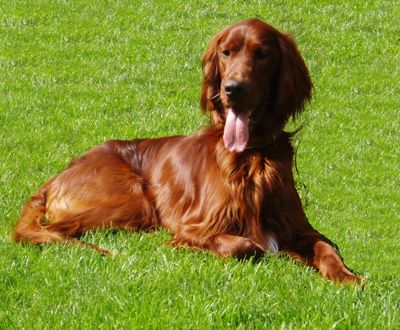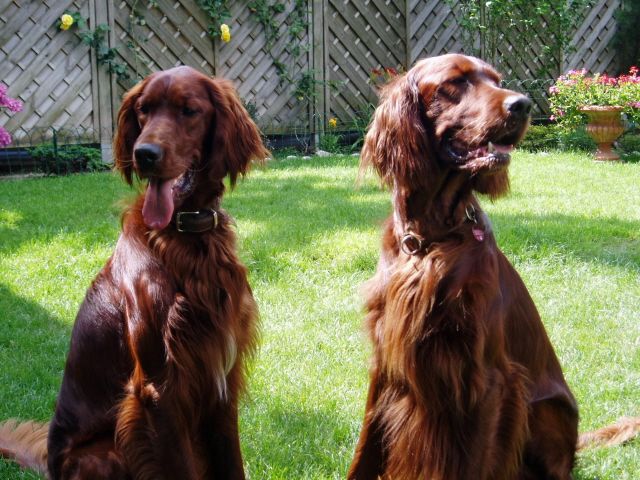 Eileen and Jasmin (Vibeke)
...live nearby and we meet for a walk in Denmark or at the exhibition in Bremen!!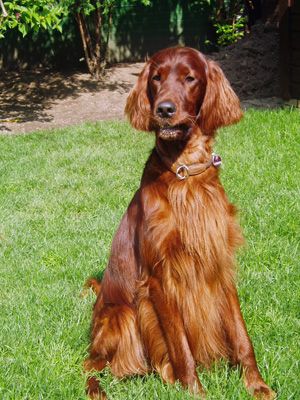 Odin and Dana (Kirsten)
Odin (English Cocker) and Dana (Labrador) are always at the ground when I get there - they belong to our trainer Kirsten (Kivi)
At work... ..aren't we good????
Balto and Sissy (Gaby)
Balto (Border Collie) and Sissy are my first friends from dog school in Werder (Potsdam)
Paul (Susi)
I romp around with my best friend Paul at Kirstens dog-playground (in our new dog school). During the breaks we can run around as we like.
And sometimes we meet for a walk in Denmark.
Lucy (Antje P.)
Lucy is my first friend from dog school in Flensburg. Her mistress was our teacher in dog school later.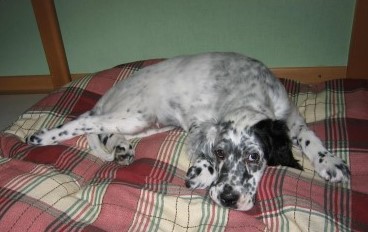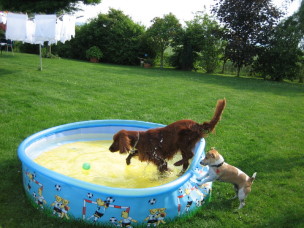 Max and Lotta (Maike and Mario)
Max is my example at the dogs playground. He is so good at everything.
When Lotta is there, I am no longer of interest as a setter. Lotta takes care of Max and he is not allowed to play with everyone.
You can find out more about "Neufi" Mika and "Labbi's" Lotta and Max on their homepage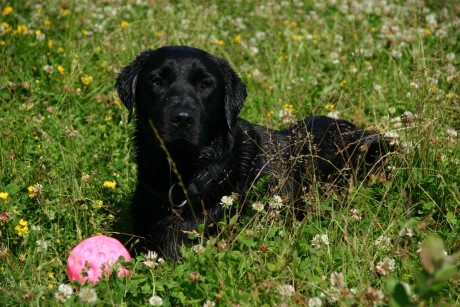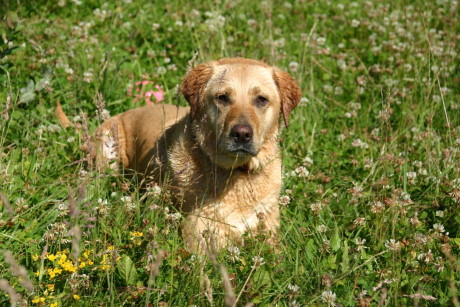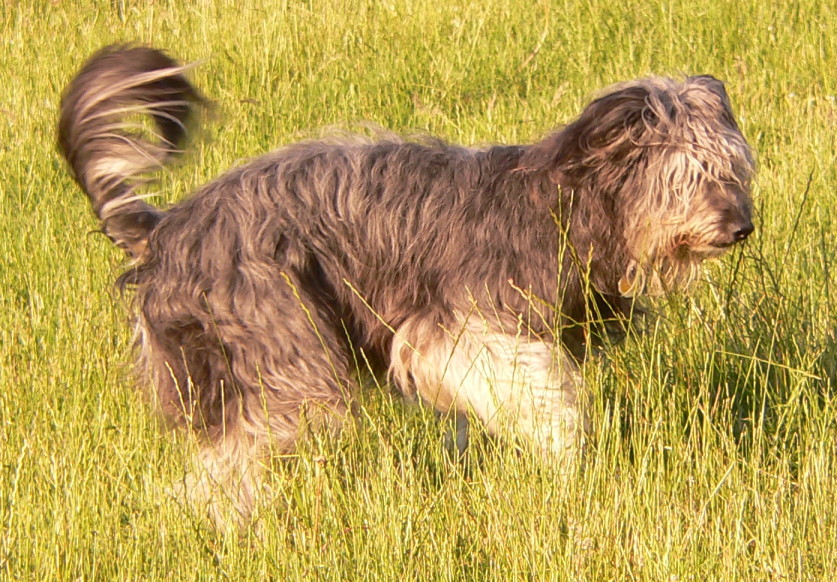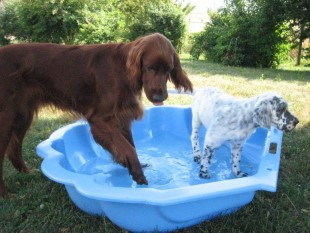 Annie with her new
English Setter "Sister" Grace
Annie with her parental friend
Gysmo (Jack Russel)
Emma (Marion)
Homepages are a good thing. One can meet new friends, e.g. Emma from Luxemburg.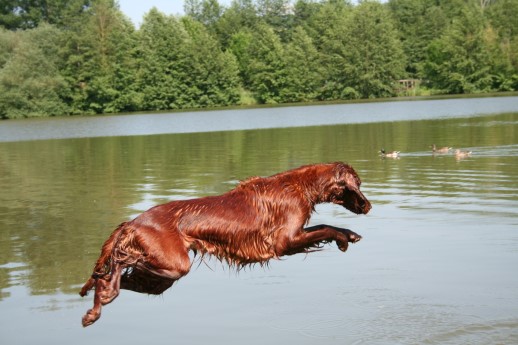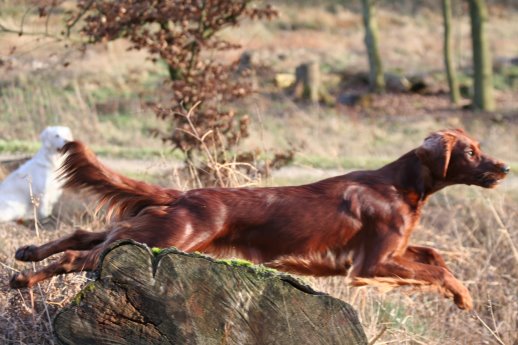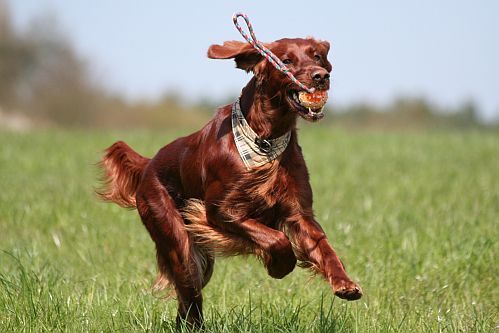 Seven times Emma
a beautiful setter bitch,
the pride of her mistress.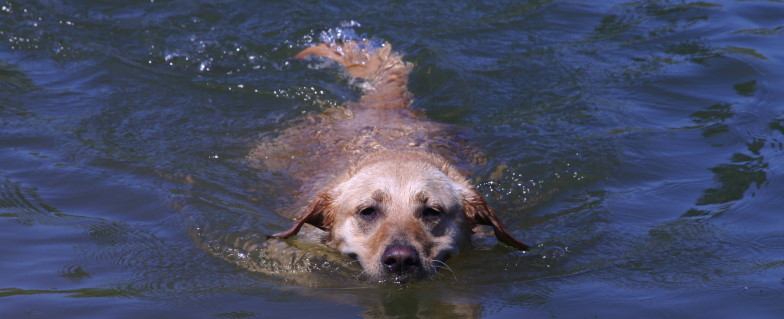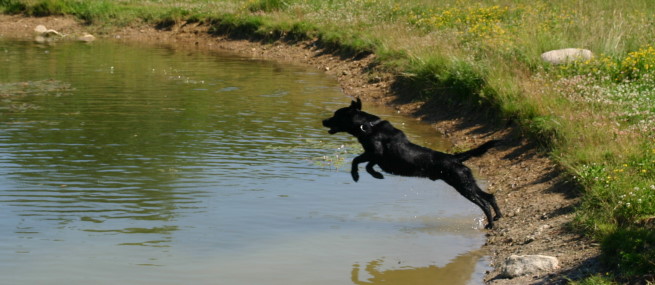 Bajou
Nova Scotia Duck Tolling Retriever (Toller)
......and Dana needs to learn a lot!
f.l.t.r..: Odin - Maya - Tayla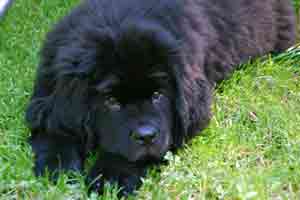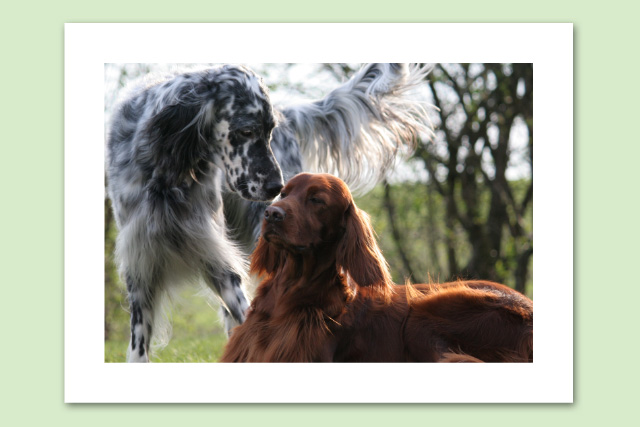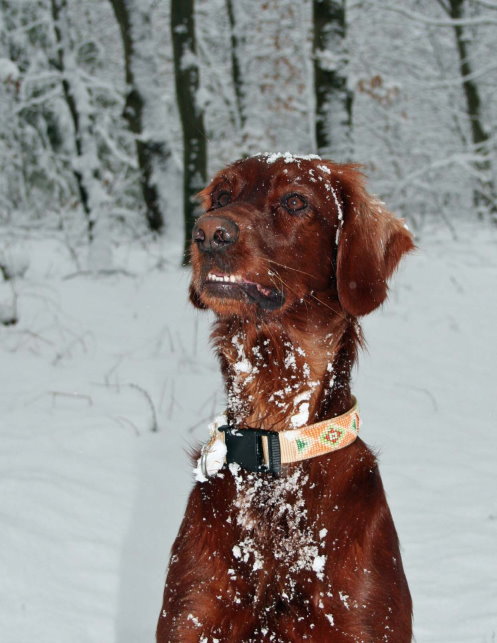 Vibbe and Angela with
Eileen and Tayla,
Anouk in front
October 2007 - Anouk, Eileen and ........Tayla (do I really have to sit here beneath
the small ones??)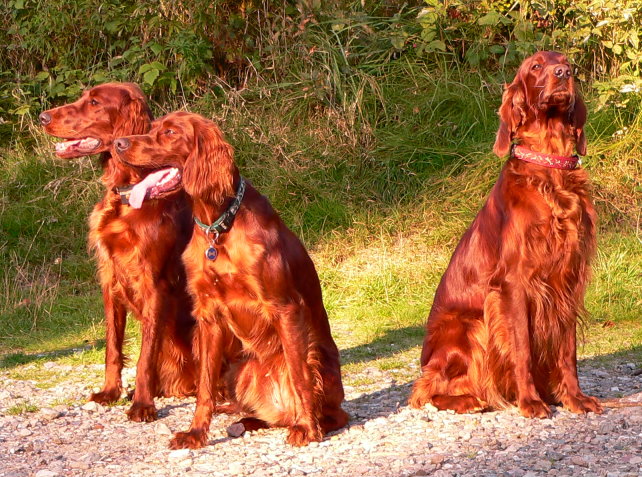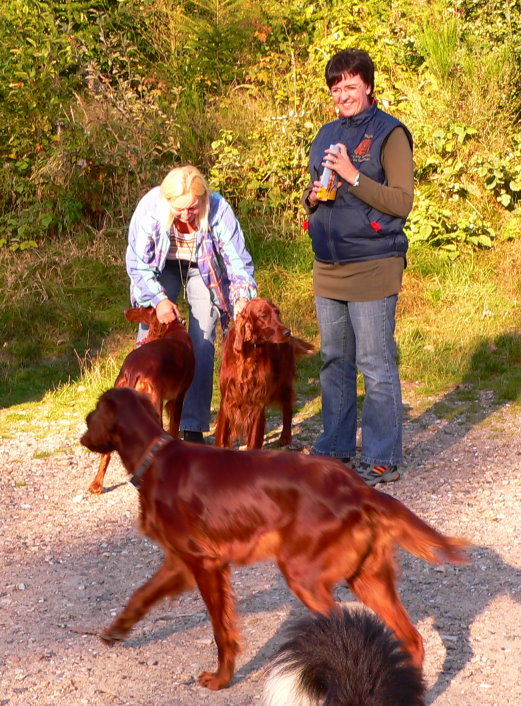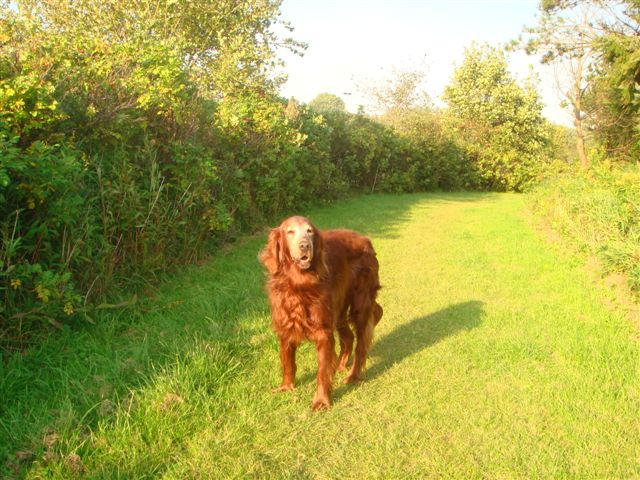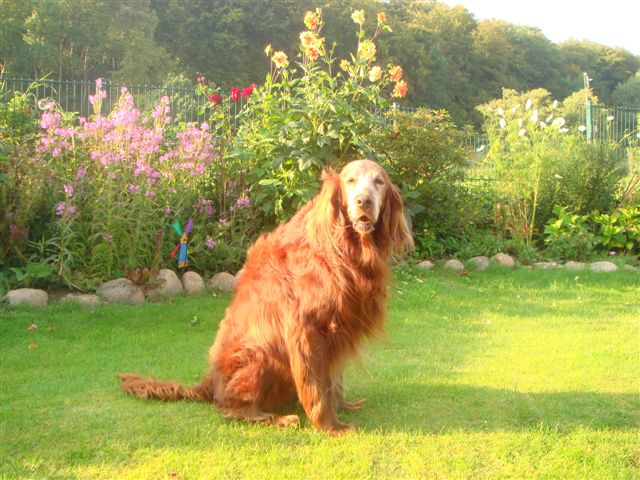 Daphne (Jennifer)
Daphne lives near our forest, where we meet often.
I believe, Daphne is a "methusalem".
She does not want to be with us "whippersnapper", or "rantipole", we are too wild.
When I am grown up, I want to be as beautiful as her!!
Anouk as well!!
---------------------------------------
Sorrowly Daphne has left us in 2009. She past heavn's gate.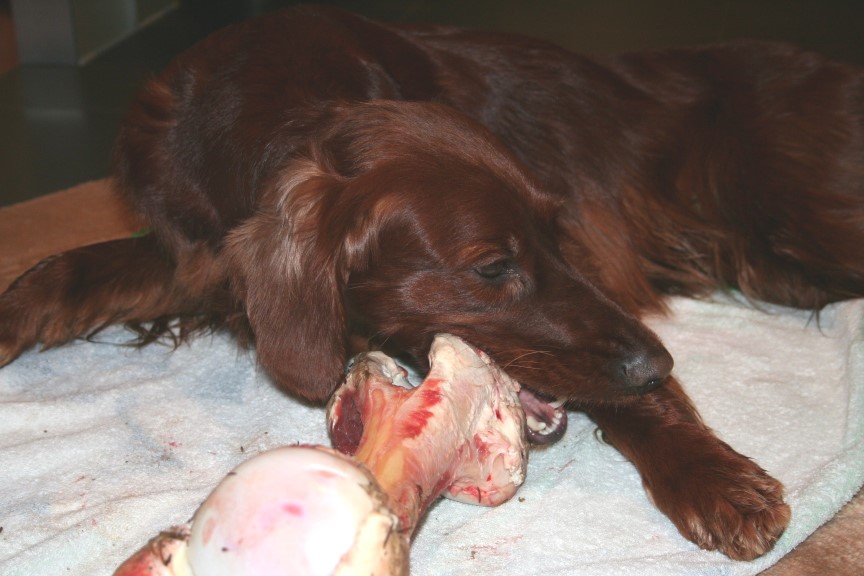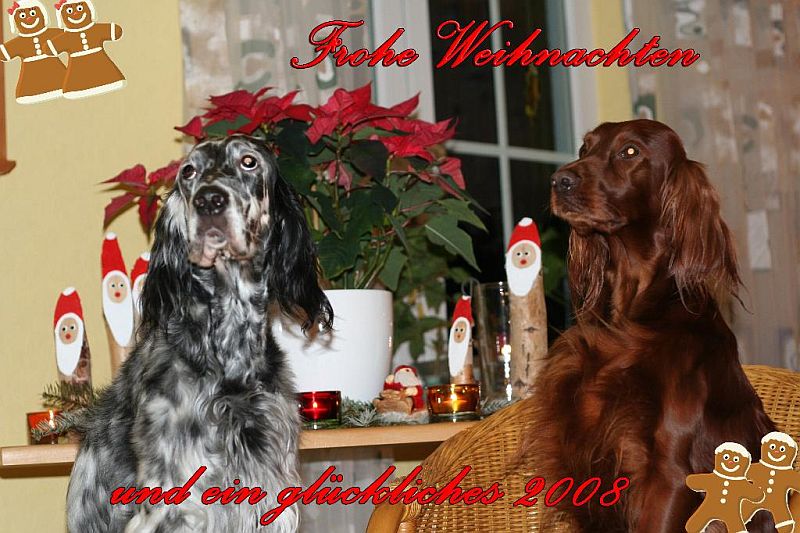 Grace und Annie - all about grace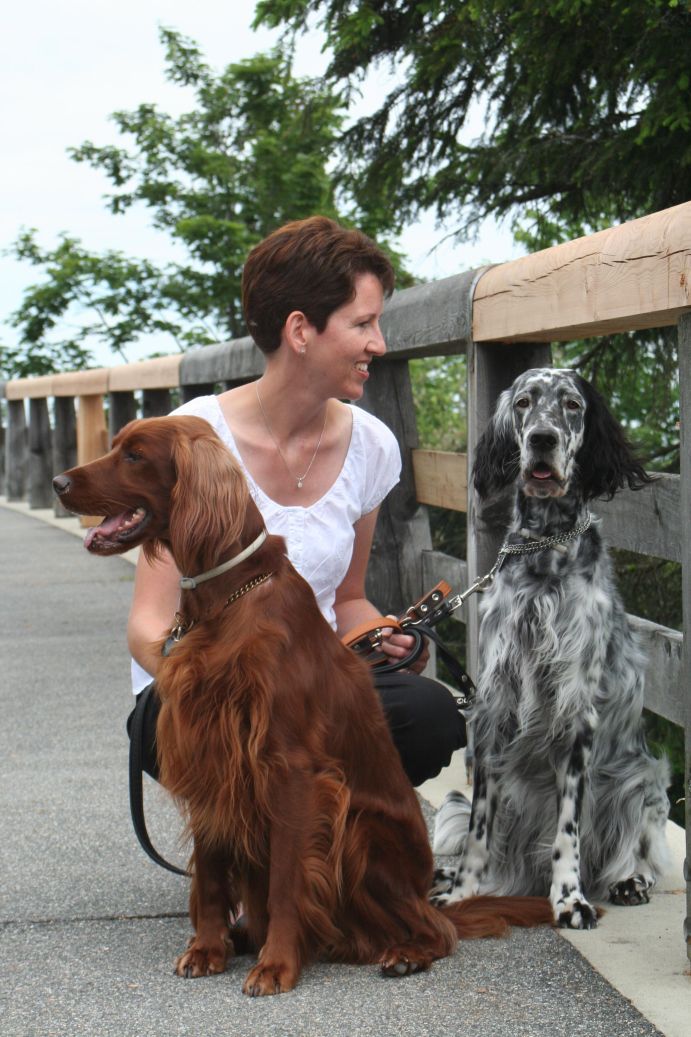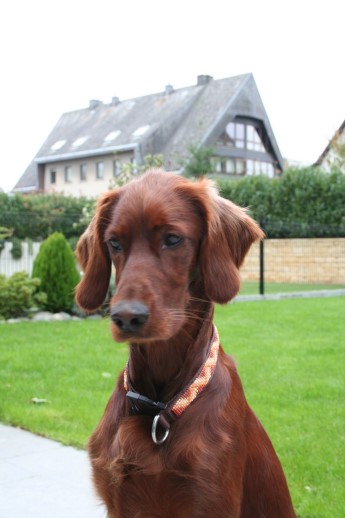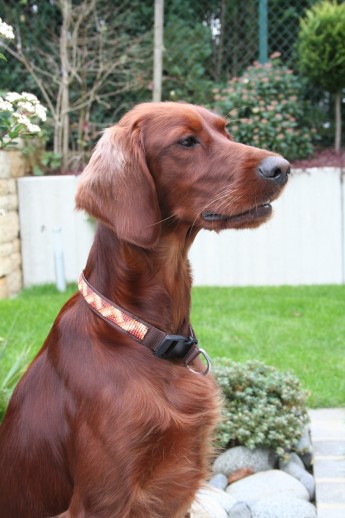 Grace and Annie under the Christmas tree 2007
EMMA has bagged a mammoth
Juni 2007
Annie - Gabriele - Grace