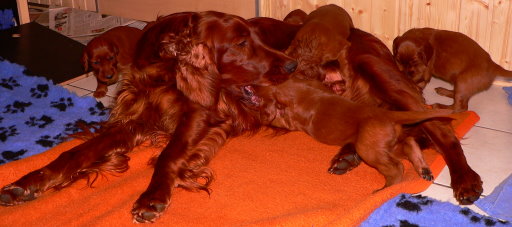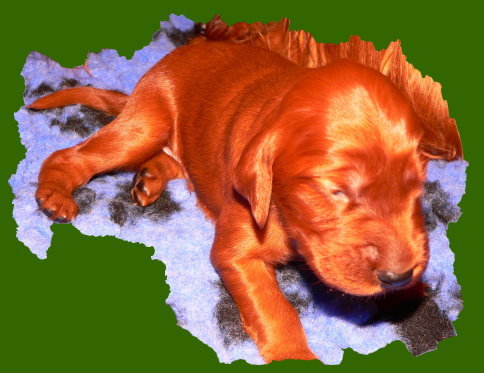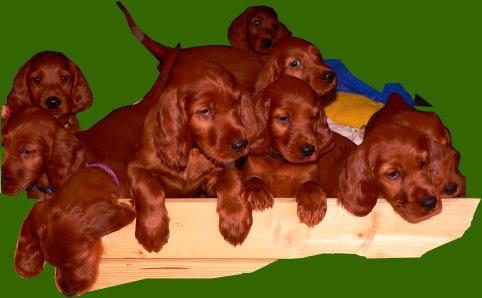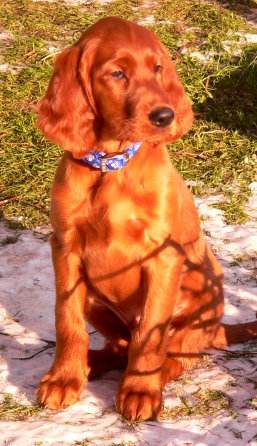 Our G-litter arrived at march 19, 2018!
All our litters are born and raised within the family home. We try to ensure an optimum exposure for all our puppies to get them lovingly cared and widely prepared for the tough and strange world.
All Irish Setter puppies leaving Lionhill are very well socialised, "kid and human" friendly and are almost house trained.
As a matter of course all our puppies are regulary vaccinated and dewormed. Certainly they will be labeled by chip.
After all, this new bundle of fun is going to be part of the family for the next 12 to 14 years. If you have any questions or need more information please feel free to contact us by e.mail:

Or by phone:
+49 (0)461- 5050 8864